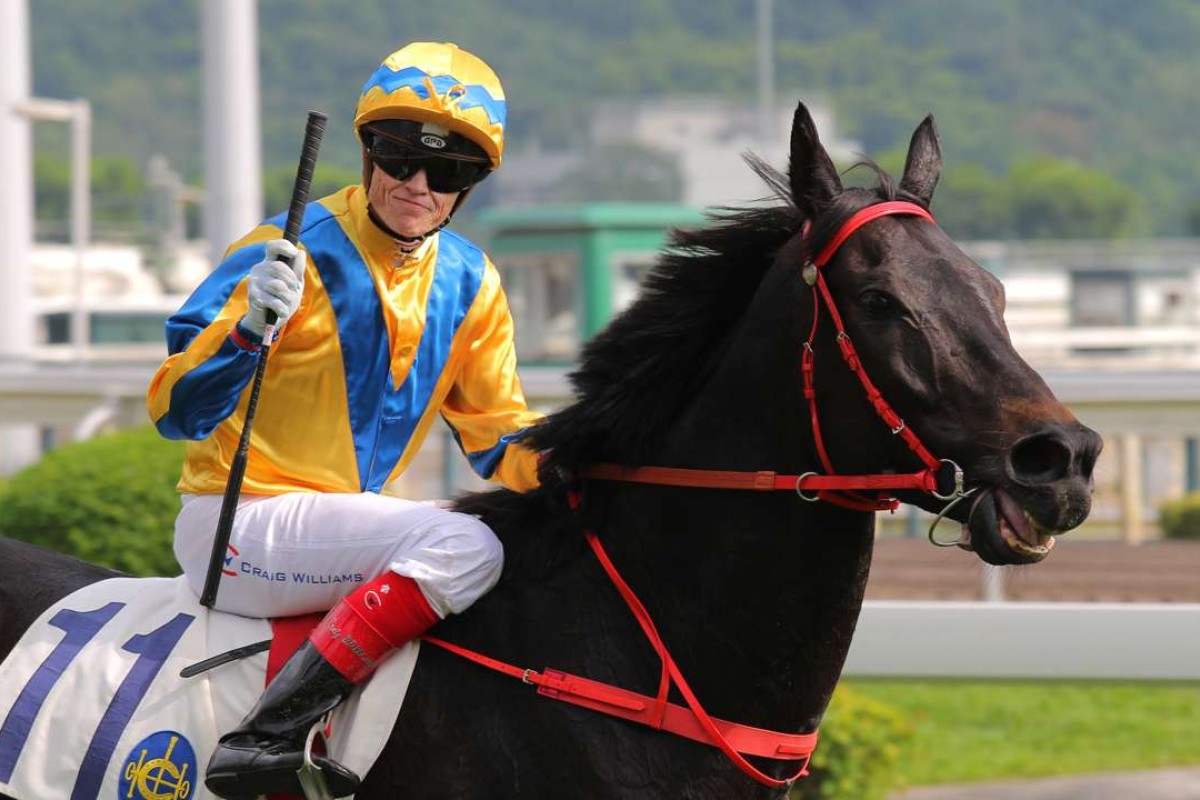 The Jockey Club has moved to plug its lightweight ranks with an unprecedented insertion of three lightweight jockeys into the system for the balance of December.
With a number of jockeys sidelined with injury, Howard Cheng Yue-tin out for an extended period of suspension and Chad Schofield and Nash Rawiller missing for most of next month with careless riding bans, the club will bring Craig Williams, Alexis Badel and Nooresh Juglall in to fill the gaps from international day onwards.
"Craig Williams is very well known here and always popular when he comes for one day visits as he did recently, but the other two guys have been on our radar for a while even if Hong Kong people won't be familiar with them," said Licensing Committee secretary Steve Railton. "All three ride light and that's where we've been hit hardest with the injuries and suspensions."
Like Karis Teetan, Juglall, 25, is a Mauritian who graduated through the South African academy system to be twice South Africa's champion apprentice, picking up his first Group One there in 2012.
Amid all the injuries, Jockey Club should roll the dice with an up-and-coming rider
In 2014, he gained a licence to ride in Singapore and has been there since, currently eighth on the ladder with 42 wins at a strike rate of almost 12 per cent.
With Singapore in recess for several weeks after this Sunday, Juglall is available for the short stint here before returning for the new season at Kranji.
Frenchman Badel, 26, is the second jockey to the Aga Khan behind Christophe Soumillon and finished seventh on the French championship table this year.
He can ride comfortably at 113 pounds and is virtually a swap-in for injured Italian rider Umberto Rispoli, with Badel's term to run from December 11 to January 31, while Williams and Juglall have been ticketed from December 11 to December 27.
Jockey Club eyeing off another lightweight rider with Umberto Rispoli ruled out for three months
"They'll give us numbers again, we'll see some new faces in Badel and Juglall and it's a chance to showcase themselves perhaps for something longer at a later stage," Railton said. "They are all eligible to ride international day, although off the top of my head we'll have about 35 jockeys here that day so it might be tough going to pick anything up at this stage."
Meanwhile, French stayer Erupt has been withdrawn from the Hong Kong Vase after his flop in the Japan Cup on Sunday. The Singapore-based Quechua has been promoted into the field.