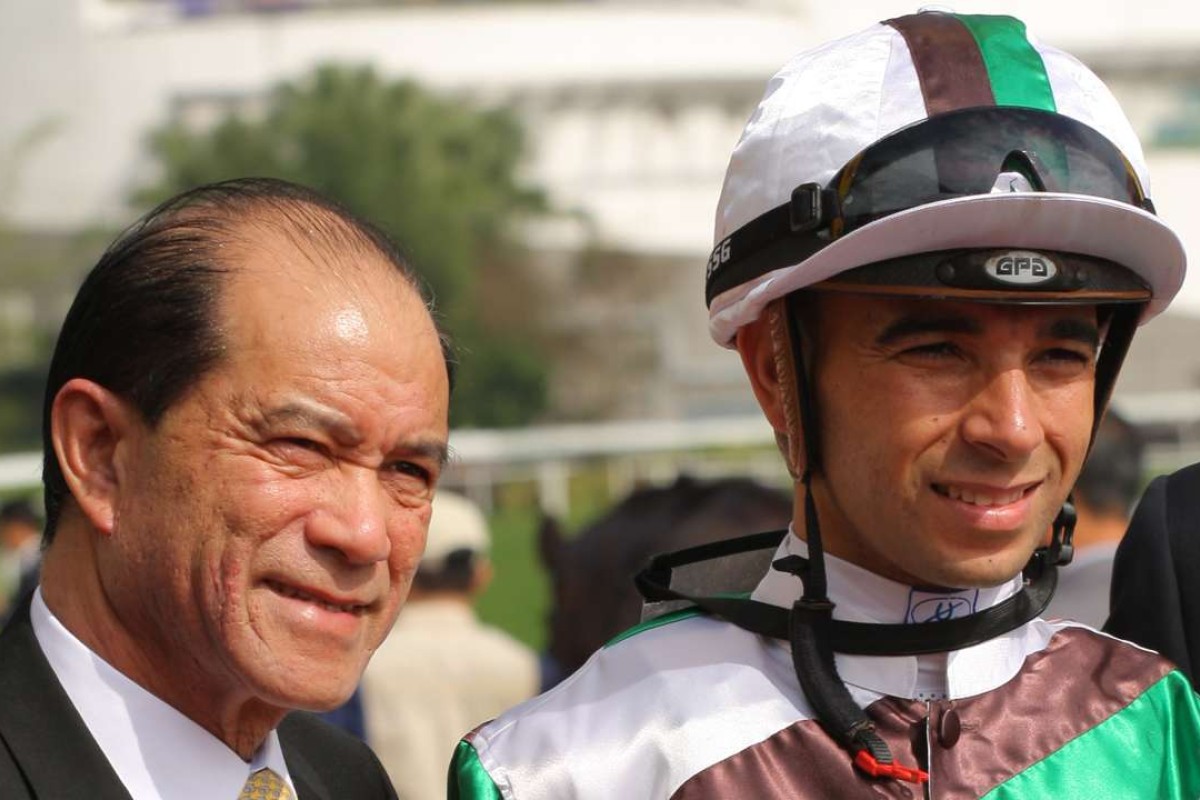 You won't know it's the same planet next weekend when Sha Tin hosts some of the world's best horses for the Longines Hong Kong International Races but Sunday's meeting was all about reversing the old adage that the show must go on.
The show goes on even before the big show arrives. Call it low-key, call it a trade meeting or call it the calm before the storm, even the entree.
Six on the dirt and another down the outside fence with the rail out save wear and tear on the turf. No, perhaps the meeting was less entree or appetiser, more the slightly stale roll that camps meaningfully on your plate when you sit down. It's a signal of intent.
But Sunday's understated card to usher in international week was proof positive too that there are skills at work and achievements on show whatever the face value of the racing.
Take Derek Cruz's win with the eight-year-old Sledge Hammer in the opening race, as champion jockey Joao Moreira readied himself for the Group One-fest next weekend by shoring up his standing as the "King of Class Five", winning both of the basement contests.
This season to date, Moreira has won 17 of his 39 rides in Class Five – he hasn't had a chance at Group One yet because the first ones are next Sunday.
Heavy is the head that wears the Class Five crown – just ask Gerald Mosse, who was never that comfortable with the same title when it applied to him.
"Look, it doesn't matter if it's Class Five, I love winning," Moreira said. "King of Class Five doesn't mean that I won't be producing my form in the Group Ones. And you know, winning on the good horses is probably easier, they make a jockey's life easy because they can do what you ask them to do. Some of the horses in the lower classes, well, they need some help.
"In the end, it's about having the horse good enough to win the race he is in and the jockey doing everything to get him there."
Joao Moreira is the Class Five king – he gets the best out of Hong Kong's worst horses
Which brings us back to Sledgey – the last time Moreira rode Sledge Hammer was March last year and, back then, he didn't care too much for turns.
Sledge Hammer would come to a bend and just keep going, unless there was another body in the way. It's the reason his three wins before yesterday all came out of gate one – he cornered because he was herded around by other horses on his outside.
But, since he joined Derek Cruz, that seems to have changed.
"I didn't do anything much, I just changed the bit, got him happier and relaxed. He's got a few problems but he's fine," said Cruz, not exactly producing a magic bullet, but Moreira was full of praise.
"I remember I won a 1,650m on this horse on the dirt and when we got to the first turn, let's just say I was lucky I had Zac on my outside and his horse held Sledge Hammer in or he would have run to the outside rail," Moreira said.
"I don't know what Derek did but he's done a fantastic training job. How I rode this horse today, coming around the outside of the field, I couldn't have done that 18 months ago, absolutely not. Today he was perfect."
Which underscores that there are days like Sunday, when a few fans might decry the standards on show in a thimble and pea game as we prepare for the big top to go up and the main event to start.
They might not have had a big-money ticket to them but there were fine rides, great pieces of training and horsemanship and the lesser lights are there to remind us how good the good ones really are.
Roll up, roll up. International week is here.