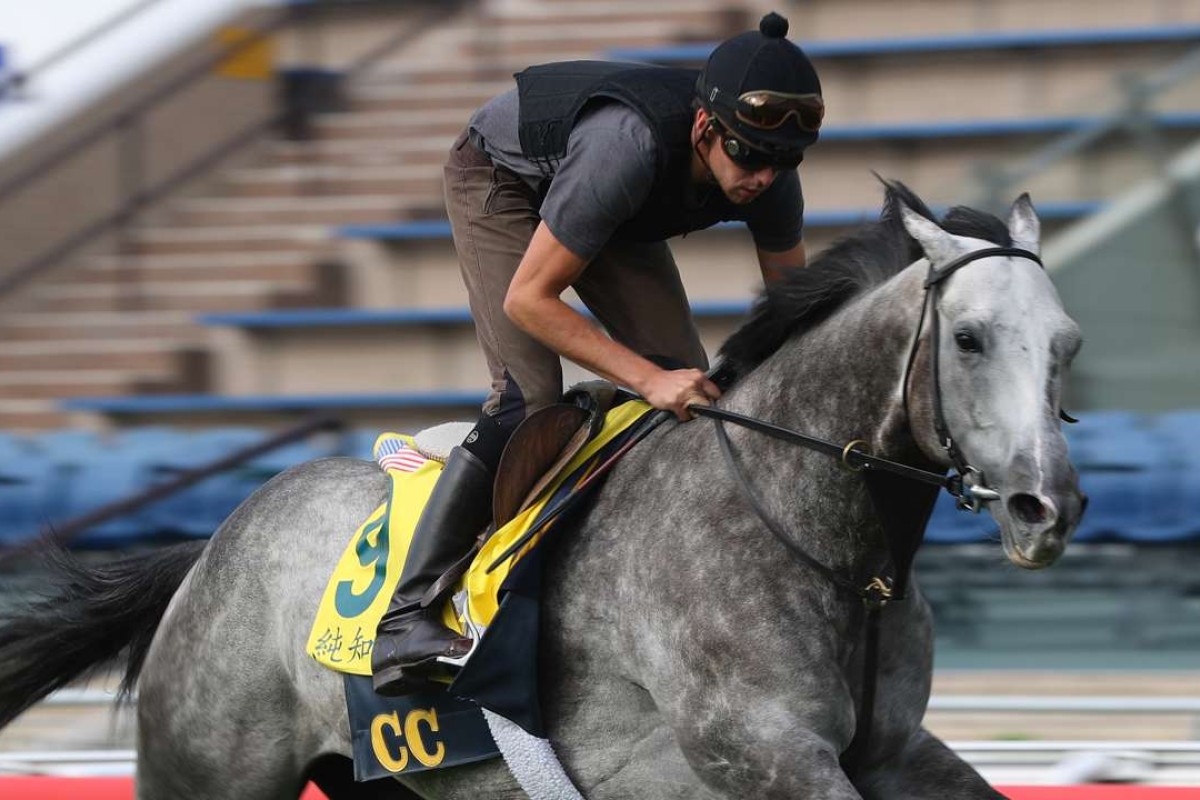 The expected fields remained intact for the HK$83 million Longines Hong Kong International Races at declaration time but the participation of visitors One Foot In Heaven and Pure Sensation in Sunday's features remains subject to the final vet checks on Saturday morning.
The Christophe Clement-trained Pure Sensation emerged from Wednesday with a bruised left hind foot but the Jockey Club's executive manager of veterinary regulation Dr Peter Curl advised stewards that the American speedster has been responding well to treatment.
As a result, he was declared to run on Thursday morning but there will be a further check on Saturday morning – a routine examination that takes place with all horses paid up for a Sunday meeting before betting opens on the card at noon Saturday.
If necessary, the grey sprinter will be given more time until the final race day check Sunday morning while Curl ensures that Pure Sensation is fit enough to race.
The Alain de Royer Dupre-trained One Foot In Heaven, who was under a cloud after showing a blood abnormality post-arrival last weekend, was also declared to start in the Vase.
One Foot In Heaven's blood markers on arrival last weekend had indicated his health could potentially deteriorate if stressed, so connections were advised to keep him in the quarantine area and not take him to the trackwork sessions.
Vets keeping an eye on blood abnormality in Alain de Royer Dupre's Hong Kong Vase contender One Foot In Heaven
The four-year-old son of de Royer Dupre's Hong Kong Cup winner Pride appeared at trackwork on Thursday for the first time, after reportedly responding well to treatment.
That must be positive news regarding his participation at least but his experienced trainer remained cautious.
Hong Kong Sprint hope Pure Sensation not all right with Sha Tin
"He is doing better each day but we will know more tomorrow [Friday]. Nothing is sure at the moment. If the blood tests continue to improve he should be fine," de Royer Dupre said.