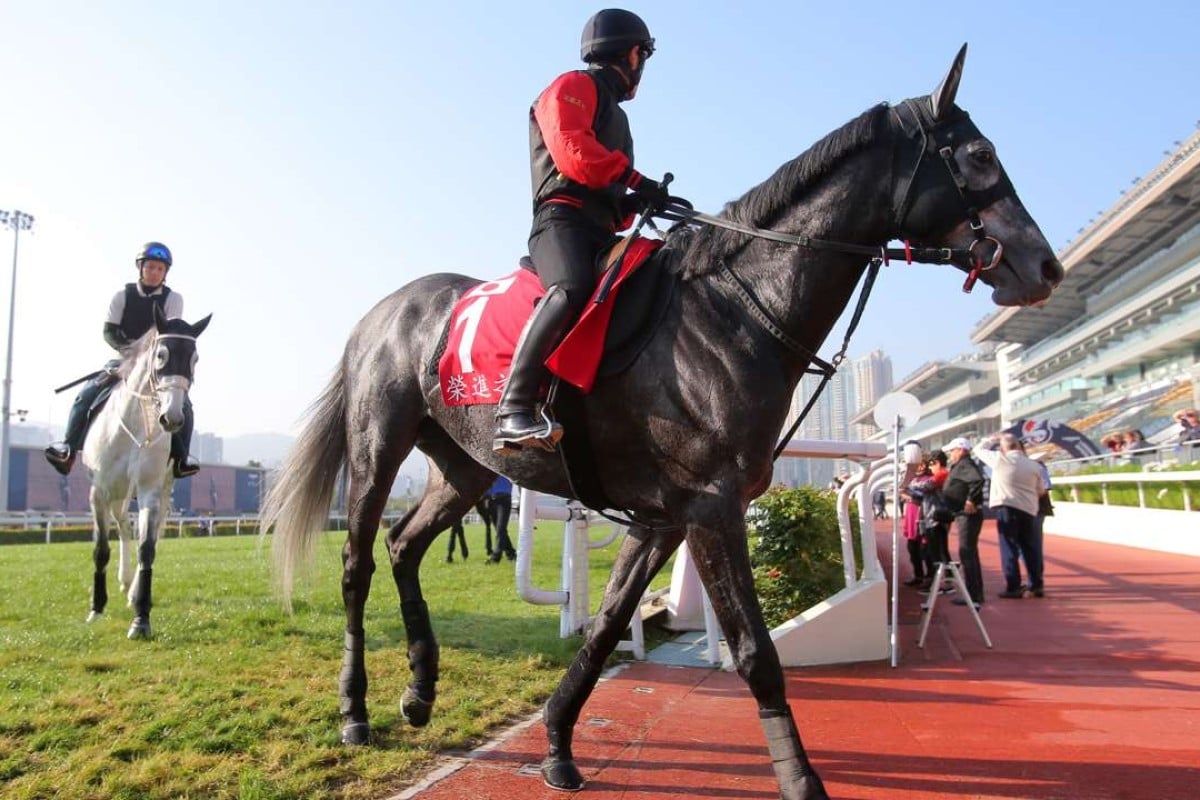 The Jockey Club has long promoted the HK$83 million Longines Hong Kong International Races as a unique meeting place for the world and chief executive Winfried Engelbrecht-Bresges says even a record Japanese contingent won't change that on Sunday.
When 13 of the 27 visitors come from one foreign jurisdiction, what does that do to the argument that Hong Kong's showpiece day – the turf world championships as the Jockey Club has tagged it – is more diverse than other major events like the Breeders' Cup or Dubai World Cup? Is that good for the meeting or does it narrow the style of it in a negative way?
"For me, the most important thing is the quality, not where the horses come from and I think that we have probably the best international meeting we've had," Engelbrecht-Bresges said.
"We have A Shin Hikari, Maurice, Highland Reel all in the top seven turf horses on the planet in the latest rankings, and that is very exciting. Perhaps we have had stronger numbers in other years from Europe but, if you look at the season there, it was probably not a vintage year."
Engelbrecht-Bresges says that "fluctuations from year to year are natural" in the top end quality of any region and there were not many outstanding horses this year in Europe.
"And then there were retirements and injuries. If you look at horses which might have been on our wish list and we might have hoped for in a best-case scenario, there weren't many. You might say there was Found or Tepin or one or two other Europeans but it was a short list," he explained.
"And there was Chautauqua, who we were keen to get back here as the world's top rated sprinter, but he was spelled after losing form. If you want to talk about diversity, we still have two Group One sprinters from Australia, we have horses from America, Singapore and New Zealand and we still have quality horses from Europe and Britain as well. I don't think the diversity of the meeting is under any question just because so many Japanese horses have come."
Hong Kong Jockey Club bets on latest 'crazy' vision to be a winner in Conghua
And Engelbrecht-Bresges pointed out that the meeting provides one particular platform that is not often seen elsewhere.
"We are naturally a neutral ground for some high class Japanese stayers to test out some high class European stayers in the Vase," he said.
"And, if you look at the Cup, we have a neutral ground to find the benchmark 2,000m horse in Japan as well. And of course, that is not to ignore that we have some very good local horses in every one of the Group Ones to test all of the visitors and with their home ground advantage."
Maurice to finish his career on a high by taking out the Longines Hong Kong Cup
As usual we will see the Sha Tin feature day the back drop for some equine super stars bowing out, with Maurice and A Shin Hikari off to stud after competing in the Cup.
The week has had some different edges to it. Former Post racing editor, Murray Bell, a gallop watcher with 40 years of experience who reports on the morning work during international week each year, did observe this week how few standout gallops we saw in comparison to most years. There is usually a horse or two that screams out winner during the week's workouts – think Lord Kanaloa or Dunaden – but that didn't really happen this time.
Mixed fortunes at HKIR barrier draw: Lucky Bubbles firms into favouritism, but Able Friend cops outside gate
One of the disappointments of Sunday's annual fixture has been the lack of communication from the teams behind two marquee names, Highland Reel and Maurice, and perhaps that reticence will be answered by a requirement to attend compulsory press conferences in future years.
Ironically, the appetite of more than 100 visiting Japanese journalists for information and views from all participating trainers has been at an all-time high in 2016 as, back home, Japan prepares to operate betting on the international races for the first time and those numbers will be eye-popping.
Trainer Kenichi Fujioka believes Japanese sprint star Big Arthur would have 'a shot' at beating legendary Lord Kanaloa
At the same time, local journalists have been miffed by the refusal of Maurice's trainer Noriyuki Hori to speak to the press at all – a bit rich considering Hong Kong trainers visiting Japan for the Yasuda Kinen or Sprinters Stakes or other Group One are required to attend a daily press briefing.
Maurice and Highland Reel are the headline acts at HKIR, but stables provide little insight
Meanwhile, American sprinter Pure Sensation was still lame at the routine pre-race vet examination on Saturday but will be given every chance to recover to take his place in the Hong Kong Sprint, with a final check taking place Sunday morning.