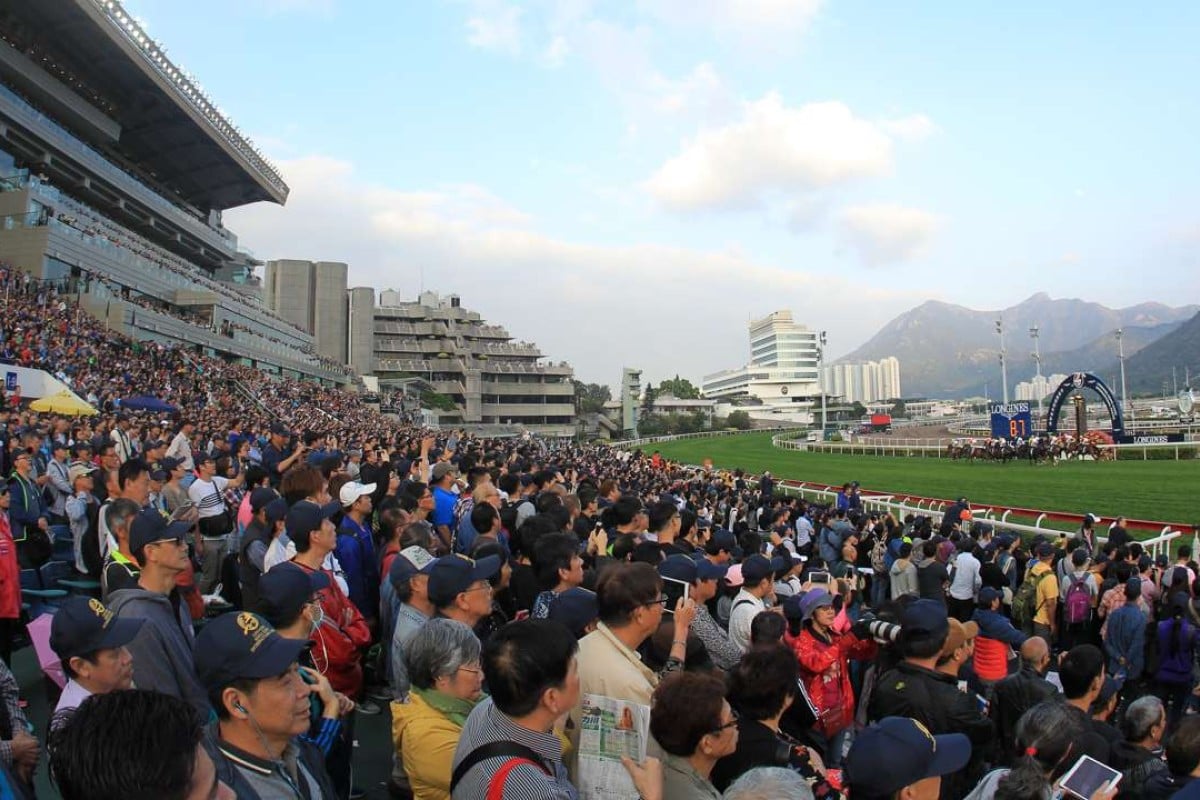 Spreading the recruitment net wider and seeing the growth of the Longines Hong Kong International Races as a value adder for stud careers are two of the aims left for the Jockey Club as it seeks to push its showpiece meeting even higher.
After a record crowd of 100,000 that the club simply doesn't have the space to improve and a record turnover handle domestically and from commingling, chief executive Winfried Engelbrecht-Bresges says the club has to accept that improvements now will be "incremental".
"If you're on the Matterhorn and the oxygen level is not high, then go to Kilimanjaro and it gets more difficult again," he said.
"It's not easy to improve once you've reached this stage but there is always something you can do."
Engelbrecht-Bresges is on record as believing a light roll up of European horses was due to a cyclical situation in the elite horse population there and the Japanese participation was an all-time record.
But Engelbrecht-Bresges does believe the club has work to do recruiting runners from Australia, a centre of excellence when it comes to sprinter-milers in particular but a relatively infrequent source of visitors to HKIR considering only the United States has a bigger horse population.
"The United States is always difficult, with an emphasis on dirt racing there and with the medication rules, and we were unlucky to lose the one American horse we had this time," he said.
"But we would like to have more representatives from Australia. We would like more Europeans than this year too but, as I've said, that is something that fluctuates while the Australians have been fairly limited for some time.
"Of course, we did have two Australian sprinters on Sunday and that was great but we would like more horses from there."
He said the ongoing battle for talent at international meetings never stops.
"Getting the best horses, best trainers and biggest owners here is a permanent job," he said. "The next job then is to create breeding value.
"I had a long discussion with Yoshida-san and thanked him that he brought Maurice here for a crowning farewell.
"I think the Yoshida family recognises that another win in Japan doesn't add as much value as winning here.
"Lord Kanaloa is now at stud and hopefully he can prove his worth and that reflects well on our meeting but it's a three- to five-year thing.
"We are recognised as an international-level playing field, whether it's medication or the fairness of the track – which raced very well on Sunday – and adding breeding value is where we can make progress but I think we have to accept that progress now is going to be incremental."
Trainer Noriyuki Hori took a moment after winning with Satono Crown and Maurice to single out the club's international consultant Mark Player for a special thank you.
"Yes, Maurice likes Hong Kong but we get so much support from the Jockey Club and Mark Player – preparing the horse here is a team effort: our own team and also the Hong Kong team," Hori said.
Player said he believes the success of the meeting will always be connected to the efforts the club makes to assist visitors.
"We have a team working in a constant direction to get the best horses we can for the meeting and then working once they're here to ensure they perform to their abilities," he said.
"We recognised quite early this year that European stocks might be thin by the end of the year and made a big push to get Japanese horses.
"Japan is always a bit challenging due to language and cultural differences but the Japanese trainers do know that we have a real love of horses.
"We have our rules to be followed but treat all the visitors with dignity and respect and help them as much as we can.
"I'm sure it's one of the strengths of this meeting. And if Mr Hori includes us in his success, then that's very satisfying."