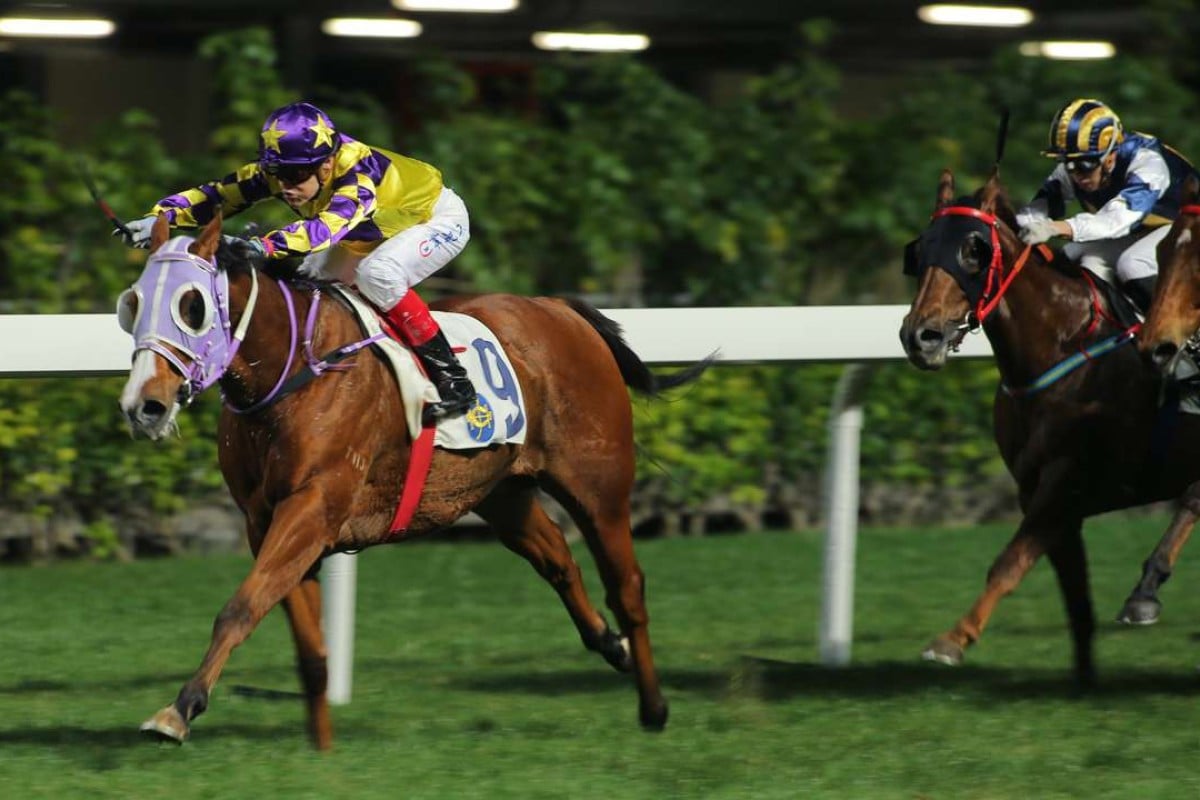 Even Helen Keller would have spotted the unlucky run by Wisky at Happy Valley on Wednesday night but the black book also received an entry for Diamond Mysterious.
Wisky was in trouble as soon as no-hoper Happy Beauty crossed him at the winning post the first time and put him in the box seat. Vincent Ho Chak-yiu was never going to have a lot of luck as soon as he got behind that horse, especially with Joao Moreira outside him on Spinning Dancer and unlikely to give much quarter when it came time to move.
And, sure enough, Wisky was trapped, carried back out of the race by Happy Beauty from the 600m while others, including the winner Travel Ambassador, took advantage of that and got going forward.
Wisky did a tremendous job to run second and it's well within the realms of possibility that he would have won the race in other circumstances. He had no luck second-up at Sha Tin either and the way he is going he should be well worth following in something similar in the near future.
Still, that one falls into the category of the bleeding obvious and, on a night when horses to follow were in short supply, Diamond Mysterious gets a mention as another just about to win.
The Manfred Man Ka-leung-trained gelding has been showing signs of a return to the winner's circle lately since he dropped back to Class Four and didn't have the best of luck behind St Yazin two starts ago.
He again did a good job on Wednesday, getting home late for fourth to Isaac in a race that didn't really favour run-on horses.
Diamond Mysterious can be a tricky beginner and he was up to his old tricks at the jump and settled down well back while the leaders had a picnic and put the race on for a horse like Isaac sitting in the box seat.
He hasn't won for a while now but Diamond Mysterious looks quite effective at Happy Valley and is even better than that if he is switched to the dirt where he produced his best run last season.