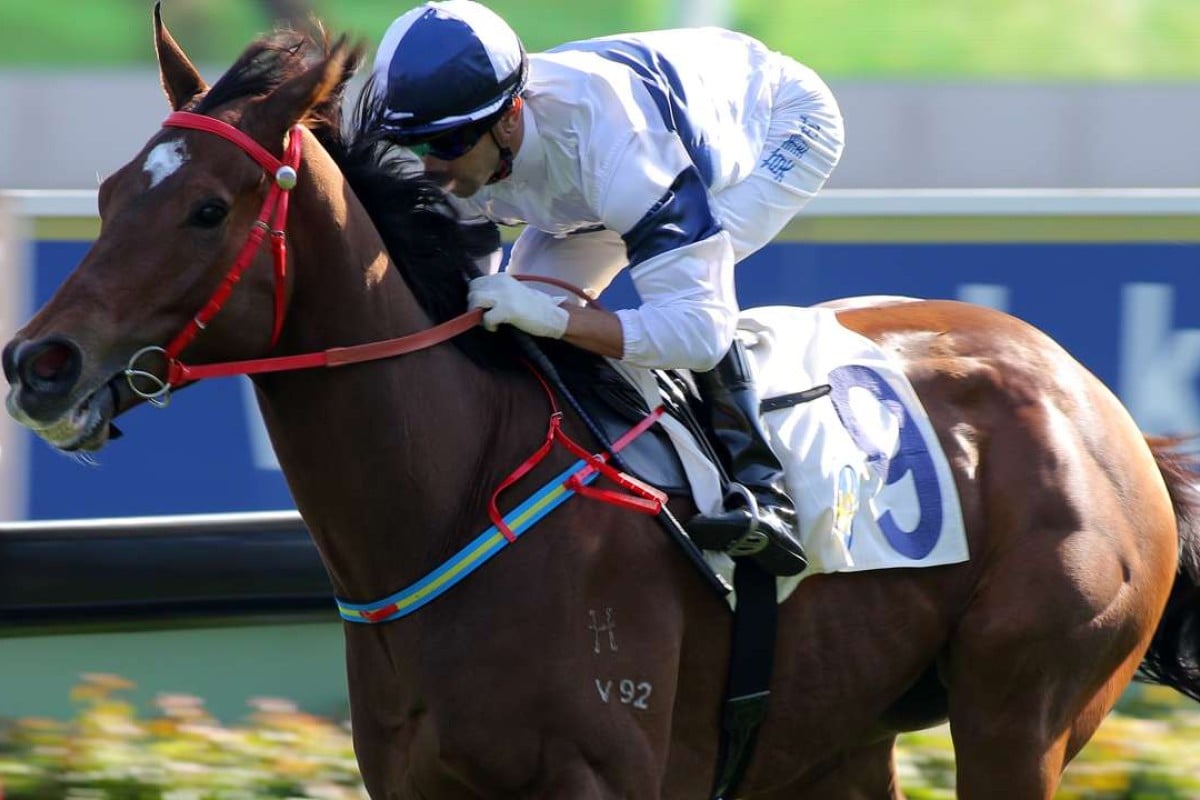 When trainers complain about the heavy-handed treatment of horses like Pakistan Star or Jing Jing Win, there is usually at least an escape clause for the handicapper.
That escape clause comes later on, when said over-handicapped horse makes it to the big time, or even just to the bigger time, and the handicapper gets to say I told you so.
It's a bit like the trainer who buys an owner an expensive horse and pumps it up as the next big thing that is going to go bang, crash, wallop and just start winning.
In most cases, it won't perform as promised immediately but it probably will win one day and that's when the trainer turns grinning to the owner in the warm afterglow of victory and says "told you he was a good horse."
Well, that's the escape hatch for the over-handicapping of young unbeaten horses that are still 90 per cent blue sky – nobody is certain how good they will be so the day probably arrives when they are operating well off a rating higher than the one that brought the complaints.
Bubble burst: handicapper helps inflict Pakistan Star's first defeat, according to trainer Tony Cruz
We don't see that clause coming into play with House Of Fun, who was unceremoniously hoisted 14 points for his recent win at Sha Tin but off a totally different profile to the lightly raced progressive horse like Pakistan Star or Jing Jing Win.
House Of Fun was having his ninth race start, had won twice without looking any star in the making and yet a one-off margin was enough to send him to Class Two from a handicap mark below the middle of Class Three.
House Of Fun was probably going to find his way to Class Two eventually and then meet his Waterloo but, considering it took him eight races to get from 52 to 67, giving him the next 14 points all at once has probably given him a dose of the Numero Unos.
In March three years ago, then four-year-old Numero Uno had a seventh, three seconds and not a whole lot of excuses from his first four starts but the stars aligned when he wore blinkers for the first time and he bolted up by over four lengths and the handicapper smacked him with a 14-point rise for that.
Like House Of Fun, no reasonable person seriously thought Numero Uno was that much superior to the horses he had beaten that day, and his subsequent career confirmed it as a spike performance – a delight to the eye but no more than a mirage in terms of what kind of horse he might actually be. Numero Uno was thus robbed of the prime of his career and the next time he was able to win was 22 starts and two years, three months later.
The handicapper might point to the margin of House Of Fun's win over Happy Agility and ask "what about if they meet again next week?" Putting aside the fact that certainly isn't going to happen as Happy Agility is unlikely to ever see Class Two except watching from his box, it is unreasonable, on what everyone had already seen of them, that the margin was real.
That is the danger of the handicapper relying so heavily on margins, which tell plenty of lies, and perhaps he should expand his repertoire of tools.
As much as House Of Fun's victory looked good, it was nothing out of the ordinary on the clock – the runner-up would have been comfortably beaten in the Class Four half an hour earlier, third-placed None Other was below a worthwhile level of fitness at his first run for eight months after injury and further back were a whole bunch of horses with little to recommend them at the present time.
We don't support the promising young horses getting hurried into Class Two indecently while still learning, as happened with Pakistan Star, but when horses are unbeaten and even a little bit exciting, we can see the "could be anything" shakes from which the handicapper's over-exuberance emanates.
In well-exposed cases like House Of Fun, we really can't see why a broader more commonsense approach isn't part of the process.
While we're on handicapping, it must be said if we had a wish list for the year ahead that dumping the 70 rating rule for Private Purchases would be pretty high on it.
We've been through that period when there was a changeover between that policy and whatever the previous one might have been and we fully expected that, if the 70 rule is going to work, we would be starting to see it bearing fruit as it works its magic on quality assurance for previously raced horses.
And then we stumbled on Rule Thee, or A172, in the Paul O'Sullivan yard.
He looks a throwback to the good old days of racing here when owners bought a horse of pretty much any kind to suit their budget, knowing it would run its handicap down to somewhere it could be competitive.
Now that brand tells you he is the 172nd newly registered horse this season, so his presence can't be blamed on being grandfathered in under previous policies but Rule Thee does look like he has used a time machine to get here if the 70 rating policy means anything at all.
Meanwhile, down the hallway, in another part of the machinery at Sports Road, somebody must know what they are doing or the Jockey Club has just had extraordinary luck to keep racking up these big crowds and high turnover days.
Coming on the heels of a record-setting international meeting, New Year's Day again broke records and still ahead we have the Lunar New Year meeting which is the big daddy of them all.
And turnover has bounced back in a big way this season. It isn't entirely apples to apples as New Year's Day was meeting 32 in 2016 and meeting 33 on Sunday, but the pari-mutuel turnover alone for the season is up more than HK$3 billion at that point and the gains look to be four to five per cent.