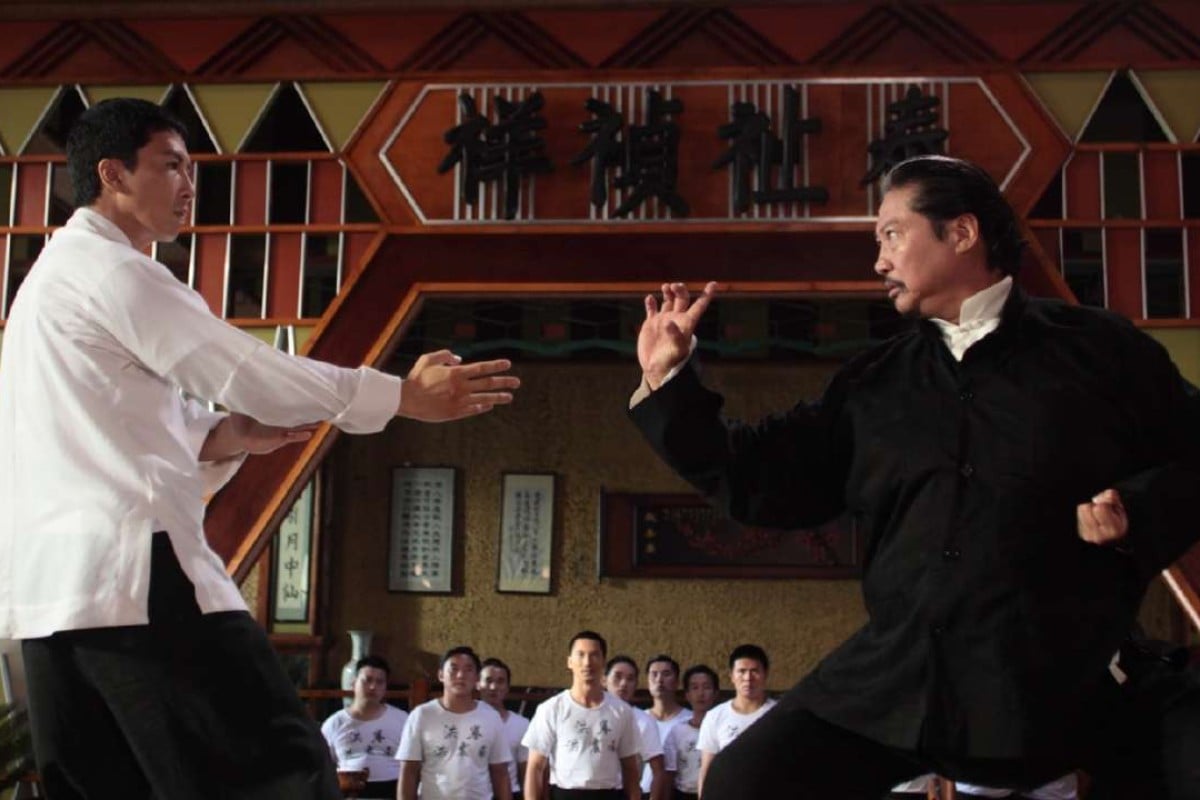 Going to go out on a limb with a little titbit of trivia here: Sunday's Group Three Bauhinia Sprint Trophy at Sha Tin is the first time in racing history two rival owners in a race have previously fought each other in a martial arts film.
In fact, Sammo Hung Kam-po, owner of Amber Sky, and Donnie Yen Chi-tan, part-owner of Bad Boy, have some serious form when it comes to fisticuffs, with the pair having matched up against each other in a couple of classic martial arts films that feature superbly choreographed fight scenes.
There are some easy parallels to draw between Yen and Hung, and their horses that clash on Sunday.
Just like his two-time Group One winner Amber Sky, Hung is the "been there, done that" legend who fought against the best of his generation and beat them during a golden era.
Yet Hung (64 years of age) and Amber Sky (seven) are now approaching the twilight of their careers, but recent efforts could suggest something of a renaissance.
Yen is the flashy up-and-comer, bound for superstardom after recent Hollywood breakthrough roles like in Rogue One: A Star Wars Story.
To be honest Bad Boy is just behind his owner on the spectrum of relative stardom, but still – when Yen and Hung clash on film it is the classic "young bull versus old bull" scenario, the same situation we see on Sunday. Bad Boy is out to prove he belongs, Amber Sky to show he still has it.
So rather than do the actual form, and trawl through replays of races we've already seen 100 times in which the same sprinters just race each other anyway, let's draw on these parallels and see what insight can be gleaned from the fight replays between Hung and Yen.
Yen, 53, is a serious martial arts exponent in a number of disciplines with some proper street cred. He is probably best known for popularising Wing Chun and has been around for a while as well – starring in 1984's Drunken Tai Chi (that is not a made up movie title).
Yet it wasn't until 2005's SPL: Sha po lang (otherwise known as the far catchier and not-so-subtle "Kill Zone" in the west) that the legends first raised fists at each other (in one more totally useless trivia titbit, Yen and Hung had reportedly planned to collaborate in 1989's Into The Fire, but Yen's schedule did not allow it).
When it comes to street cred, few have more in the martial arts game than Hung, who fought Bruce Lee in 1973's iconic Enter The Dragon, co-starring with Chuck Norris and Jackie Chan Kong-sang, among others.
Chan, by the way, was the owner of a very slow racehorse named Hong Kong Star, trained by Peter Ho Leung. Hung also was one of the very few Asian actors to have a major commercial breakthrough on prime-time TV in the United States, with the cult classic Martial Law between 1998 and 2000.
The pair appeared in other films together, but these are the only two fights we and our team of researchers could find.
FILM: SPL: Sha Po Lang (Kill Zone)
FIGHT: Ma Kwan (Yen) v Wong Po (Hung)
This fight scene is particularly brutal and involves Yen utilising a range of MMA (mixed martial arts) moves, specifically jiu-jitsu, on Hung – who plays a villain for the first time in 25 years.
Just like Amber Sky, Hung is a tough veteran, taking a number of direct blows to the head as his rival "softens him up in the middle stages".
In an eerie forerunner to his own horse's career, Hung appears to have a severe case of "blood on trachea" by the end of this bout as the younger Yen gives him a proper beating.
WHO HAS THE EDGE? Clearly Yen, but excuses for Hung after bad post-race scope, forgive. Also stewards should look into the sword throwing, seriously.
FILM: Ip Man 2 (2010)
FIGHT: Ip Man (Yen) v Master Hung Chun-Nam (Hung)
(The main event starts at the five minute mark)
We had to wait five years for a rematch and Ip Man 2, an epic duel in a dojo, and this is the fight with the strongest resemblance to Sunday's on track battle. Yen, the new rooster on the scene, challenges the crafty, ageing veteran, who looks a little, um, underdone (I mean, seriously, how does Hung move like that?).
Before the big clash, Yen starts out with a series of a series of soft wins against weak opposition (just like Bad Boy's progression through the grades) and the main event turns into a tactical duel. This fight ends in a respectful draw as the two fighters make a fast friendship forged through mutual respect and end up joining forces.
WHO HAS THE EDGE? Hung in a points decision.
FORMLINES: With only two head-to-head clashes to go by, let's do what any self-respecting analyst would do and "line up the form". Who has fought the tougher opposition?
WHO HAS THE EDGE? This is where Sammo really shines. Fighting Bruce Lee (see below), even if you tap out within a minute, is like running second to Frankel. Meanwhile, Yen – while a serious exponent of his craft, has at times taken on some weaker options, like Mike Tyson.
VERDICT: It's hard to go past Yen's up-and-coming star Bad Boy, but beware the old fox – maybe Hung's Amber Sky has one more big punch left in him.