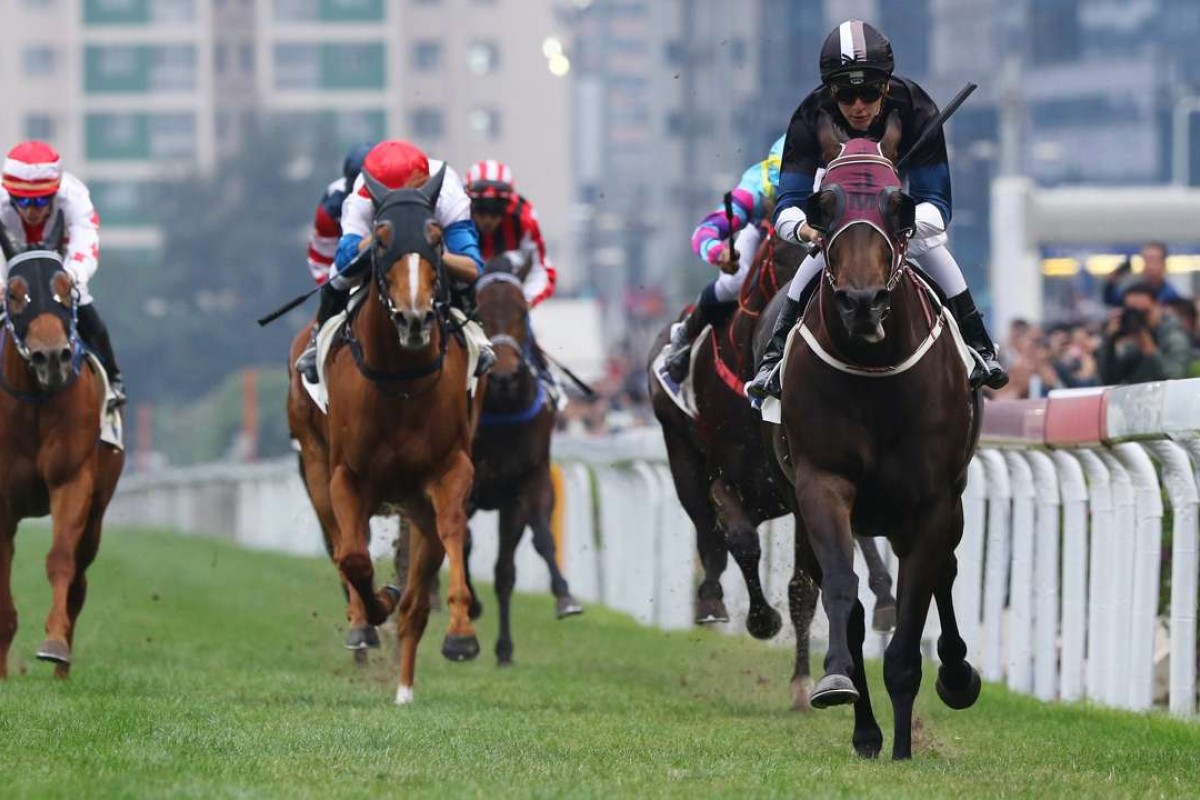 It's time for the acid test and the John Moore-trained Bad Boy gets every chance to step into the big time today at Sha Tin in the Group Three Bauhinia Sprint Trophy (1,000m).
The Bauhinia Sprint was originally a Group One terms race and part of the sprinters' triple crown but since it switched to handicap conditions in 2006 and was stripped of its major status, its history looks a lot like the field for today's renewal – big weights or small weights and not much in between.
And it is those weights which give the edge to Bad Boy (Chad Schofield) as he makes his first foray into the top grade and takes on horses with Group One form.
Off his times and sectionals, Bad Boy is as talented over the straight 1,000m as the likes of Peniaphobia (Silvestre de Sousa), Amazing Kids (Joao Moreira) and Not Listenin'tome (Zac Purton), so he has all the advantages here with those three all carrying at least 17 pounds more than him.
In some 1,000m races, it's amazing how few really fast horses you might get but this one is the opposite, with all runners but Amazing Kids capable of contesting the lead if so desired.
That doesn't look likely and the lightweights are the ones most likely to want to use their handicap advantage and Amber Sky and Adventurer will likely look for the lead together.
Donnie Yen v Sammo Hung, Bad Boy v Amber Sky: Everybody was kung-fu fighting
The tactical nuance of the race is how Schofield handles Bad Boy. He is fast enough to go with the other lightweights or can take a sit behind if the pace is particularly strong, but he must make the best use of that light weight and high cruising speed Bad Boy has and also not to be trapped behind the other leaders when they are feeling the pinch.
Sam Clipperton needs to be good to ride John Moore's Bad Boy in the Group Three Bauhinia Sprint
This very race 12 months ago must still give Schofield a few nightmares, when he should have won on lightweight Strathmore but Purton, on Not Listenin'tome, took the opportunity mid-race to move up and keep Schofield pocketed against the outside rail behind the leaders, Amber Sky and Rad.
That allowed Purton the luxury of putting his foot to the floor at a time of his choosing and Strathmore was unable to pull back the leeway when clear, and the big difference in their handicaps never became a factor.
Chad Schofield's been a Bad Boy but aims to come 'back with a bang' on Sunday
It's a scenario in which Schofield will be keen not to get caught again today.
Moreira will be last of the six on Amazing Kids and watching it all unfold in the first half but if the ones up front forget he is there and do a bit too much in the middle stages, he will be charging late.