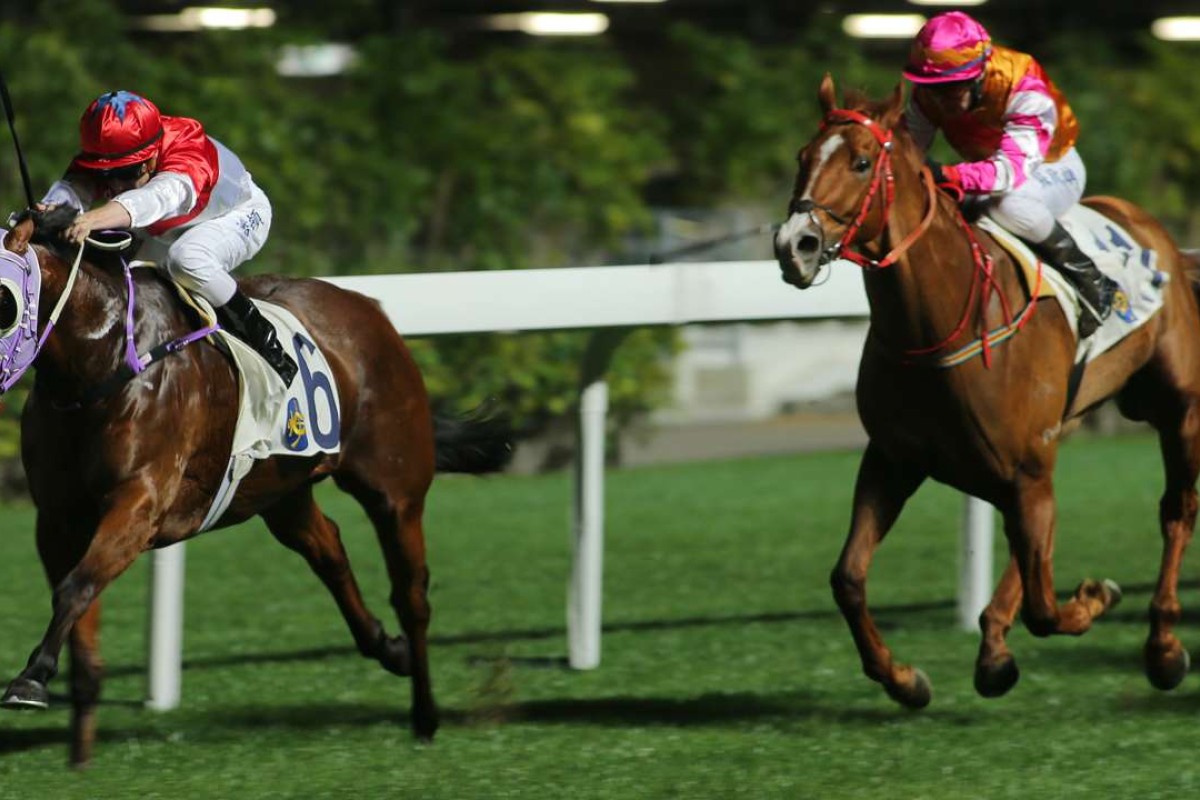 A pair of very well explored gallopers made the black bookers from a very average meeting at Happy Valley midweek on the C+3 course, with Bullish Smart and cellar dweller All Times Lucky returning to form.
The eight-year-old All Times Lucky might look an odd choice as a horse to follow but something has to win the Class Five races too and his flashing second to Rugby Diamond was the first sign of life the gelding has shown for a year.
While he has been toiling without much enthusiasm or success, his handicap rating has plummeted from a figure in the 40s to a rating of 14 before Wednesday's race.
In effect though he raced off a figure of 19 as he was five points out of the handicap so, despite a lift of five points in the rehandicaps on Thursday, All Times Lucky won't actually have any more weight to carry next time.
The key with an old horse like him is whether he can repeat Wednesday's run.
Peter Ho has only had him for five starts since a move from Dennis Yip Chor-hong at the end of last season, and, if Ho can make the old stager repeat just what he did on Wednesday, then All Times Lucky is very attractively weighted and can land the fourth win of a lengthy career.
David Ferraris collects a Happy Valley double and credits facilities for his renaissance
The night's trophy race went to Nitro Express, running on over the top of the tiring leaders who simply went way too fast in front.
Bullish Smart raced Cheerful Boy for the early lead, then let him go but the damage had been done. Cheerful Boy was fired up, refused to settle under Nash Rawiller and charged along, forcing Bullish Smart, who was always second in running, to also go too fast.
Bullish Smart rounded up the leader but all the work they had made each other do up front left the pair of them vulnerable late when the finisher arrived.
Although Bullish Smart hasn't won for almost a year, he has his hoof on the till if he can get a more peaceful run in transit in a similar event.