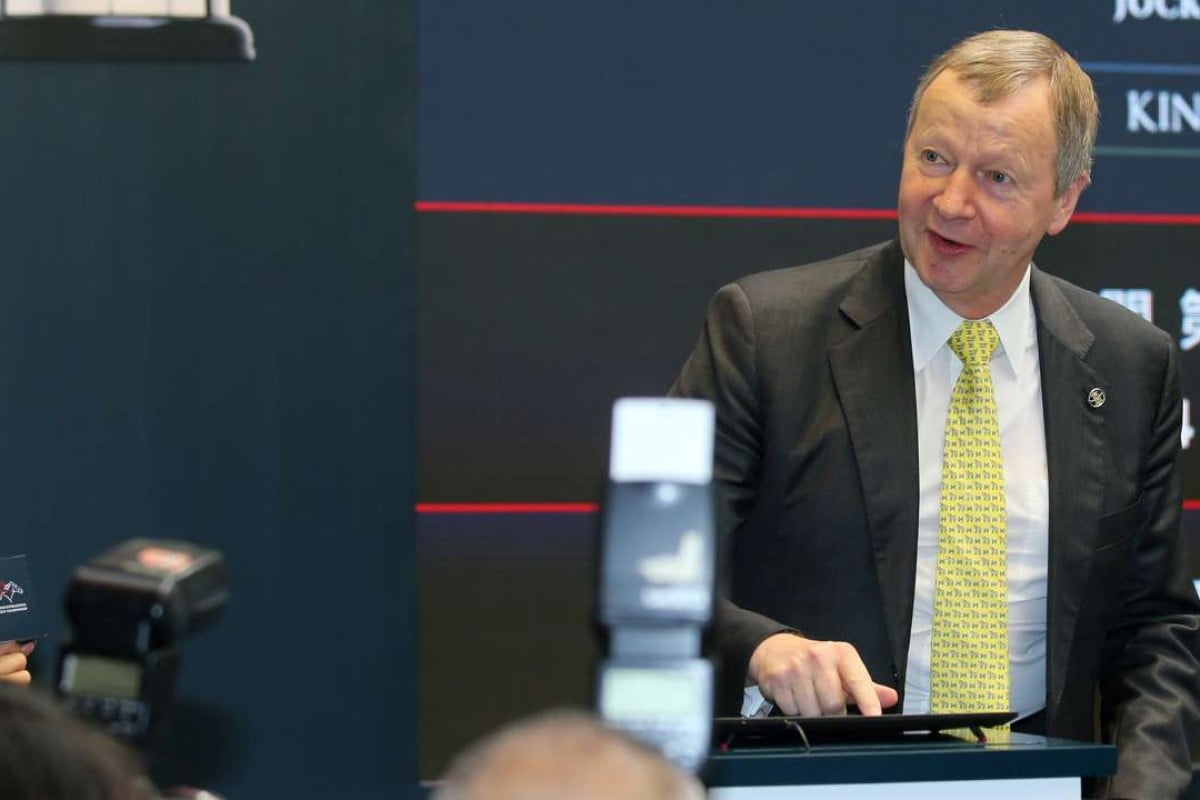 The Hong Kong Jockey Club has no intention of following other jurisdictions into the major sweepstake race business despite the announcement of a new, potentially A$10 million (HK$58.7 million) sprint raceat Sydney's Royal Randwick racecourse in mid October.
The race, to be called the Everest Stakes over 1,200m and run on October 14, was announced by Racing NSW on Wednesday and will have a maximum field of 12 runners and a A$600,000 buy-in for a start.
The Everest looks to have copied the Pegasus World Cup in Florida over the weekend which some have suggested was a roaring success, with connections ostensibly buying a place in the field for US$1 million.
The US$12 million prize money was distributed with 58.3 per cent to the winner, 14.58 per cent to second and 8.3 per cent to third, with all other runners receiving US$250,000.
While the concept is a talking point, Jockey Club chief executive Winfried Engelbrecht-Bresges said Hong Kong would not be considering anything similar.
"It will be interesting to see how many owners are willing to pay A$600,000 to get a place in this race, which is a modified copy of the Pegasus, which had on top of the prize money other revenue-sharing elements between the track and the owners/slot holders," Engelbrecht-Bresges said.
"I firmly believe that these 'limited number of owners financing majority of prize money races' will be difficult to sustain.
"Owners who finish fourth or worse will review the attractiveness and return on investment, once they've paid expenses, including trainers, jockeys and stable staff share of the prize money, unless the organisers are able to create significant additional revenue streams to lessen the entry fee burden and pay a significant dividend to slot holders.
"We have no intention to copy this or similar models and will stay with our practice of a 1 per cent of prize money declaration fee for our top international races, which we think is a fairer offering for owners."
Engelbrecht-Bresges also pointed out that the "Everest" will not carry any breeding residual benefits as it will be a new race, regardless of whatever prize money it might generate.
"At this stage, there seems to be only limited information available and I look forward to see the response of the Australian Pattern Committee and Asian Pattern Committee , which I assume will be surprised about this new race," he said.
"It would be from my understanding that ground rules of the Asian Pattern and the International Pattern Committee of the International Federation of Horseracing Authorities make the Everest ineligible for a Group status, which is different to the Pegasus, which went to the approval process of the US Pattern and the International Pattern Committee.
"They endorsed the Pegasus Group One status, which converted an existing Group One and made the running for top Group One horses much more attractive."
Hong Kong's most enthusiastic traveller for international events, trainer John Moore, said "I don't think the Everest looks a giant drawcard, that's my initial reaction".
"I don't have a lot of information at this stage but I think owners would be more inclined to look at the international races here rather than that," Moore said.
"There is a lot going on behind the scenes with these ideas but the biggest one with this is the quarantine, which hasn't changed.
"It's a two-month turnaround getting a horse to Australia and back and the horse would arrive back at the same time as the international meeting here."
Meanwhile, for Moore's next overseas tilt at Meydan, the trainer said he had yet to receive any notification of an invitation for Stewards' Cup winner Helene Paragon for the Dubai Turf.
"I did get a note from Dubai inviting Not Listenin'tome for the Al Quoz Sprint but nothing at this stage for Helene Paragon," he said.