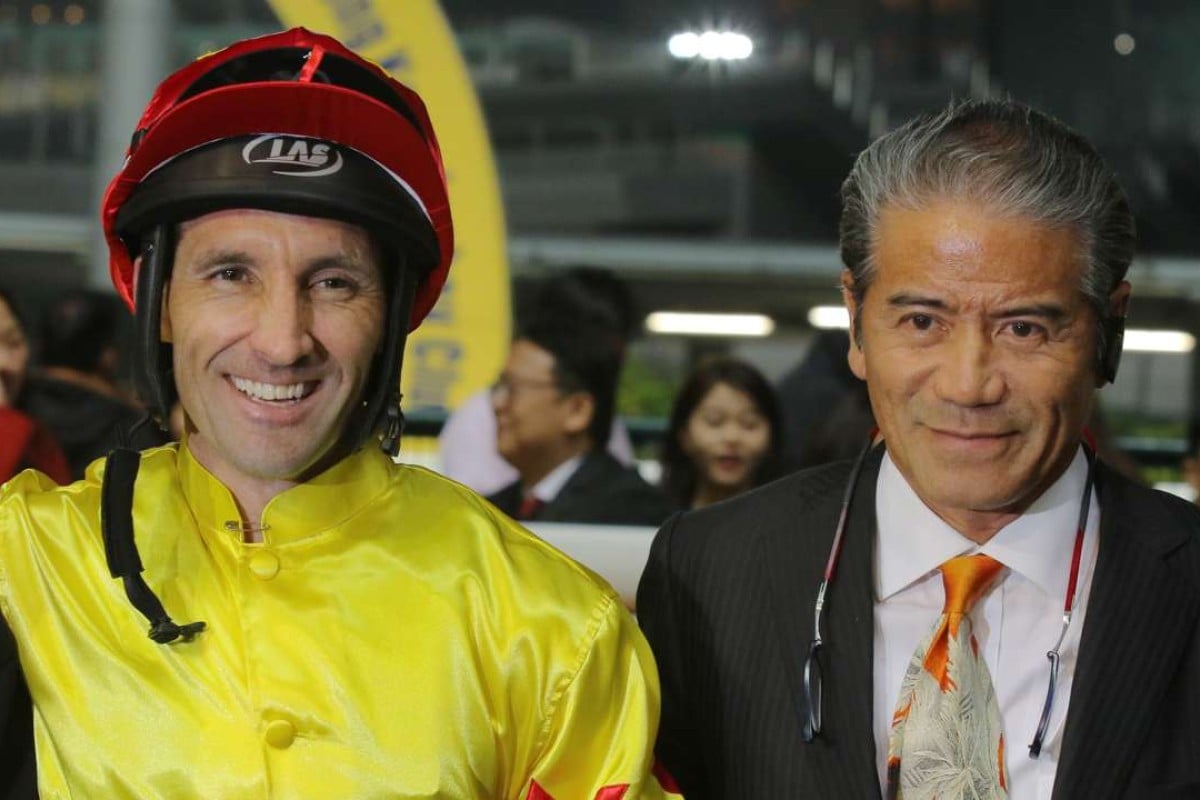 Jockey Neil Callan and trainer Tony Cruz are enjoying a hot streak of form in combination lately and they can finish the card at Happy Valley on Thursday night with another win for California Joy.
Callan and Cruz have been a tidy combination over the past four years, with 25 wins together from 179 runners but they've stepped up a notch this term with eight winners from 37 altogether and five from 15 in the last six weeks. It's no surprise, as Callan is a positive and strong jockey who suits Cruz's horses, which are generally very fit and like to race forward.
One of those wins came with California Joy last month and the handy four-year-old can make it two on end with a suitable assignment in the Mut Wah Handicap (1,650m) to round out the meeting.
Callan had him quickly away, in the first two throughout the race, and that looks a beneficial tactic again in this race.
In an event bereft of regular leaders, California Joy can be forward and, from gate two, Callan gets the option of a box seat position if another runner wants to go on or taking the front himself if no-one does.
There was a time California Joy might have been thought a sneaky chance to claim position 14 in the field for one of the classic races for his age group this spring, as a long odds runner rather than a winning chance, but he looks to have some work still to do to make that happen.
Neil Callan collects treble at Happy Valley, giving trainer Richard Gibson a boost
Still, a Class Three without a lot of depth awaits him here and it looks right up his alley.
The obvious danger looks Giant Turtle (Chad Schofield), another who can race up on the speed from a low draw and is in form, with wins over the Valley 1,650m in Class Four at his past two runs. He doesn't do anything all that impressively though and California Joy just might have a little more acceleration than him.