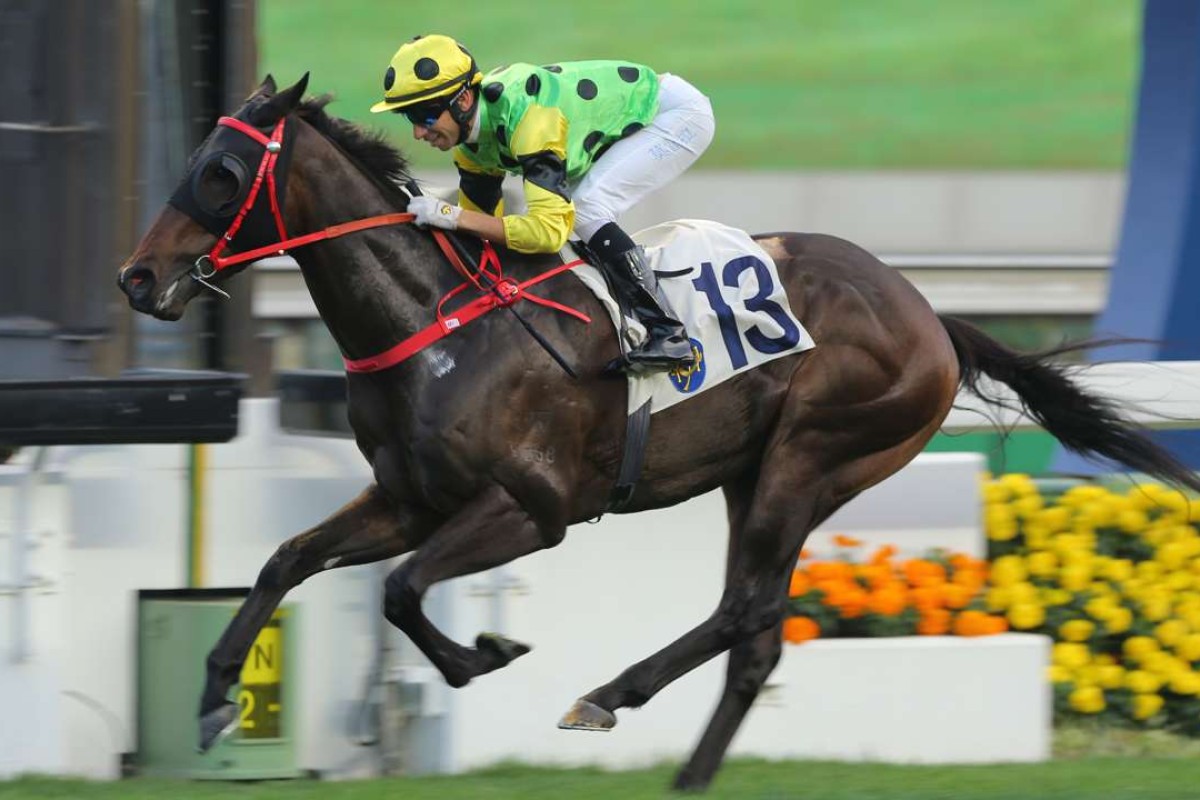 Eight wins is hard to top but the odds say Joao Moreira is in for another huge haul at Sha Tin on Sunday with the help of potential star Nothingilikemore.
The Brazilian set an all-time Hong Kong record last Sunday and another strong book of 10 rides seven days later had him a open as dominant $1.12 favourite in Jockey Challenge betting.
Seven of Moreira's 10 rides were top pick in early markets, three of them odds-on, capped by Nothingilikemore in the last.
Nothingilikemore is set to start one of the shortest prices of the season after winning by five lengths last start and coming up with barrier two, and, as usual, Nothingilikemore's trainer John Size was cautiously optimistic about the three-year-old's chances of winning three straight.
"I don't always want them to win as easily as he did last start because it isn't always a good thing," Size said, with his horse having jumped 14 ratings points for the last start victory and 24 points overall in two starts. "The visual was quite exciting, we will see if he can repeat that and go on with it. The horse is fine, he's healthy, he's sound, he's done well, he looks good so now we go back to the races and see if he can continue."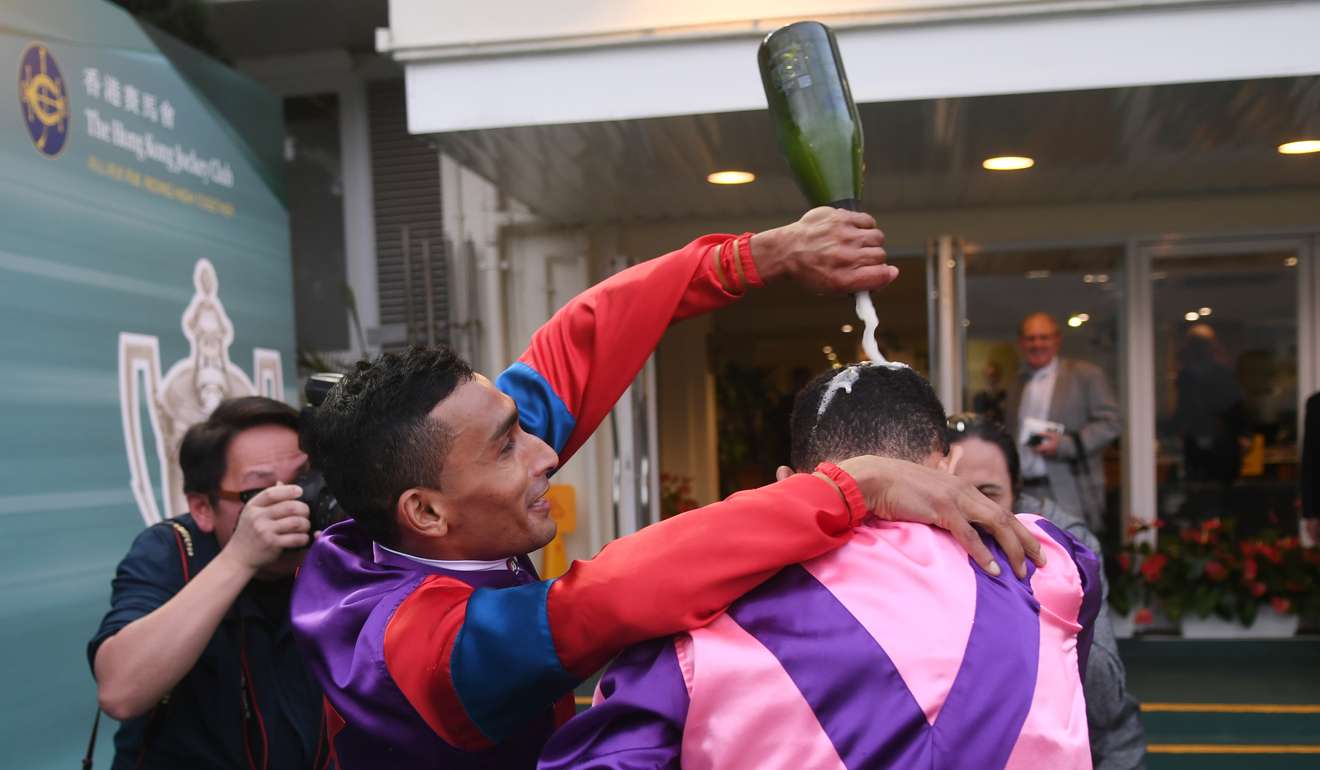 Nothingilikemore has won his races in contrasting styles, swooping from last for Ryan Moore on debut before Moreira led from a wide gate last time.
This time Size indicated Moreira would be instructed to take advantage of his gate and be close with the rail out in the C + 3 position.
"I think we'll push forward here again, he's drawn well so he'd probably be on the speed somewhere," he said. "He did everything correctly the second day. The first time, little things didn't go right for him at the start and he got back a little too far. The next time, he was drawn out wide, he had no horses around him, he was able to show his speed and he got very comfortable on the lead which allowed him to finish the race off."
Another big day looms for Joao Moreira as the 'King of Class Five' combines with Speedy Wally
A win by Nothingilikemore might not be necessary to deliver another Jockey Challenge win to Moreira and the contest could be over quickly with Moreira riding the likely favourite in the first four races.
In race one, Speedy Wally looks set to continue the excellent Class Five record of trainer Caspar Fownes and Moreira, while another Size-trained youngster, Vital Spring will also start favourite in race two.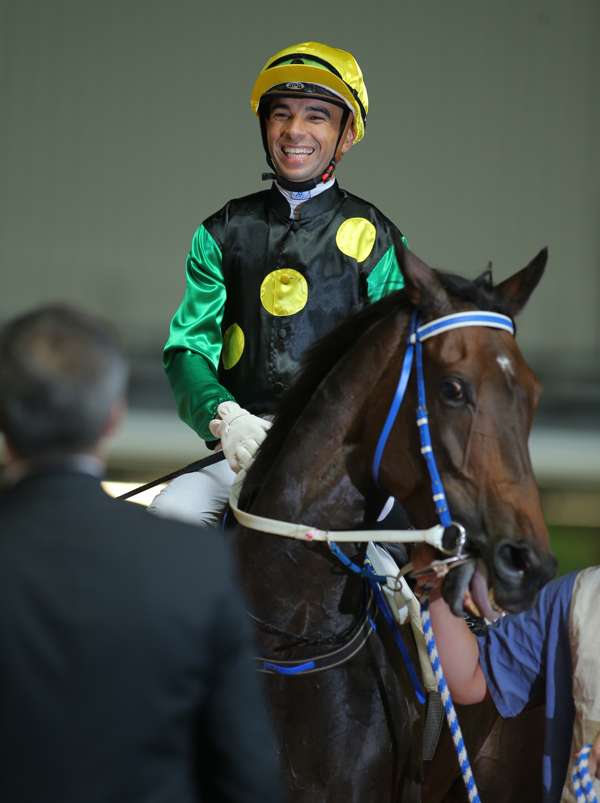 Moreira will have to be at his best to overcome a wide gate on Manfred Man Ka-leung's Care Free Prince in race three, but in race four Penang Hall gets a great barrier after jumping from nine or wider at his last five starts.
Why Joao Moreira is racing's closest thing to Frankie Dettori since Frankie Dettori
Even with the day shaping as a big one, short-priced favourites and a dominant Jockey Challenge quote doesn't always translate into wins for Moreira.
In April last year, Moreira opened $1.05 in the Jockey Challenge, a record low opening quote, and only just scrambled home to win by two points after Kei Chiong Ka-kei rode a four-timer.