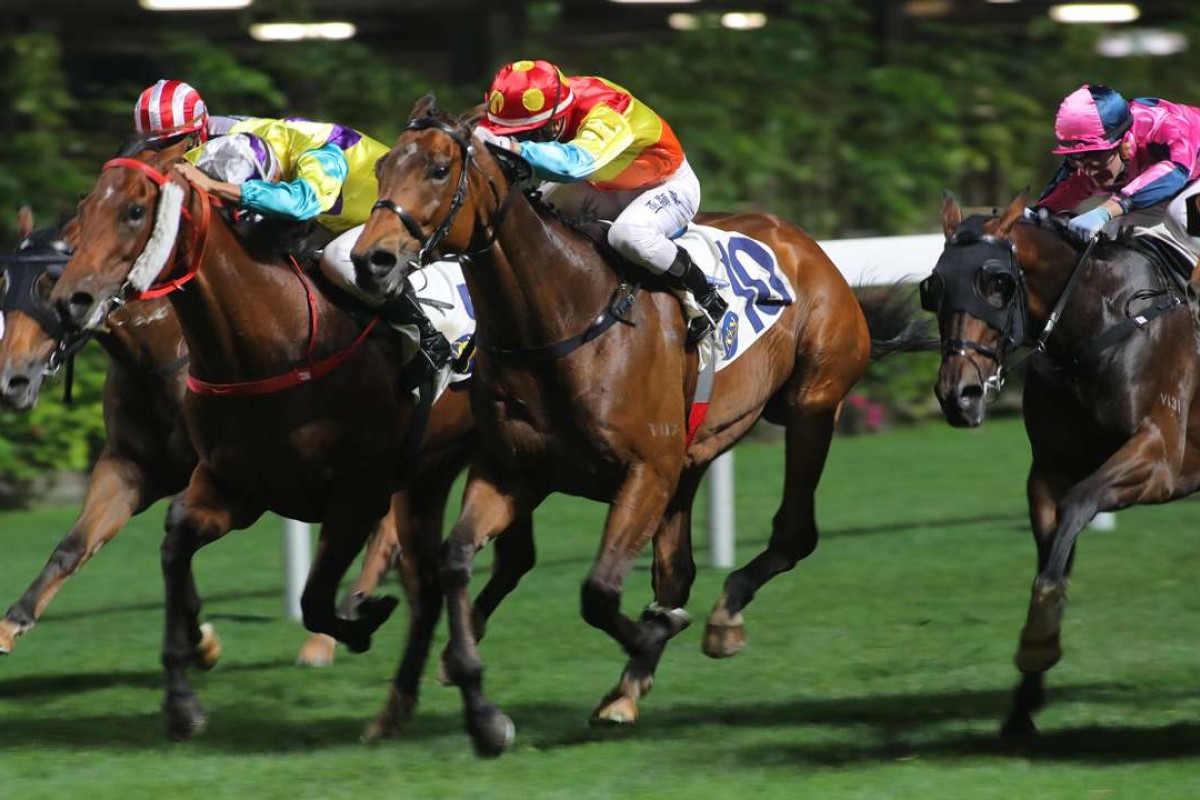 On a night when much of the riding on show had more in common with Australian bush tracks like Innisfail or Toowoomba, it was apprentice Dylan Mo Hin-tung who held his nerve when all about were losing theirs at Happy Valley.
Mo snatched a narrow win on Golden Sleep in a blanket finish to the sixth race, his third win lately for owner David Hui Cheung-wing, who also races Travel Comforts.
"Dylan has really lifted his game lately," said trainer Tony Millard, who took the training honours with a double.
"He rode to instructions on Golden Sleep, he didn't follow everyone when they took off early, he showed a bit of patience and waited. He did exactly what I asked and you can see that's the only way he would have won the race."
Tony Millard issues a plea: give Dylan Mo a chance
So deceptively close was the photo that Zac Purton on eventual runner-up Magical Beauty asked to see the finish result to satisfy himself he had actually been beaten.
Earlier, Millard had a fine ride from Sam Clipperton to thank for winning another desperate finish in the opening race with Atomic Blast, who had all but been given up as a lost cause by his owner when he moved the horse to Millard at the start of the term.
"He'd been a disappointing horse and the owner just said to try to get him going or he'd retire him and replace him," Millard said. "But he's won two for me now and he does have a few options because he goes on the dirt as well but I don't know whether he can win a third.
"Tonight's been a good night – we've had a bit of luck where we had no luck on Sunday and had seconds and thirds."
Owners were the flavour of the night, with Hong Kong's most successful and probably most long-standing owner, Hui Sai-fun landing his 98th winner when Contribution (Joao Moreira) enjoyed a step up in distance and a new role leading the race and broke his maiden status.
Hui's first winner came in October, 1957, and with Volitation, Anticipation and newcomer Calculation all currently in work, he must be a chance to crack the century before the season is out.
John Size kept up his consistent record and claimed his regulation winner when underrated King Bountiful enjoyed a brief drizzle of rain and a fine Matthew Chadwick ride to win for the third time over the Valley 2,200m.
"I don't know if the rain affected the track but maybe all King Bountiful needed was to feel the rain and tell himself that it wasn't too firm for him," Size said. "He stays, he had a light weight and he stretched out well tonight."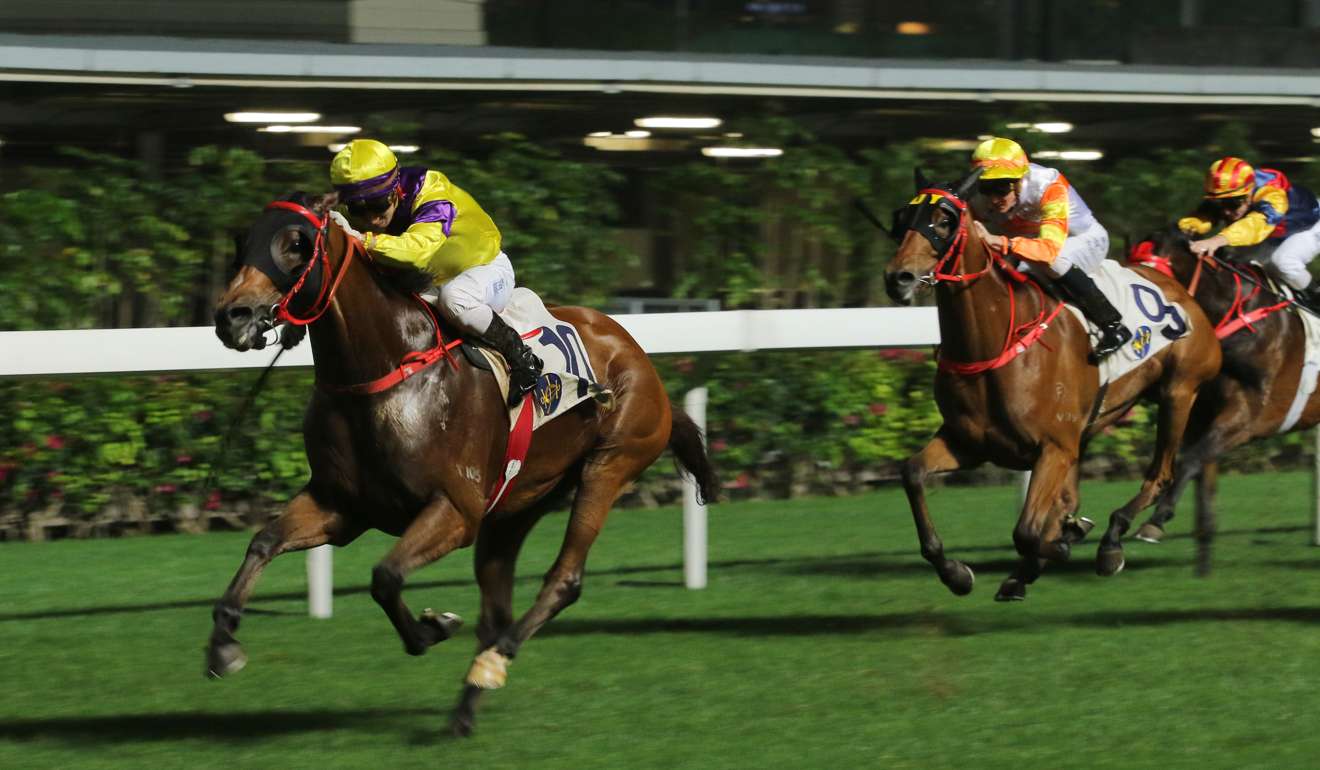 Moreira was the only rider to manage a double – but missed out on the Jockey Challenge to Derek Leung Ka-chun – adding Wonderful Fighter for Ricky Yiu Poon-fai to his win on Contribution.
"Joao has won three out of five rides on this horse, he loves him," Yiu said. "He always asks me when he's running and when he can ride him work.
"That's three wins this season but I don't know if Joao will want to ride him again next time – now he's in the top half of Class Three, he might find it tough."
How hi-tech goggles are giving Japanese trainers an edge in preparing racehorses
Jockey Eddy Lai Wai-ming, recently back from a long break with injury, stood down after one ride but it was not his troublesome knee just a complaint that he was feeling unwell.
Meanwhile, Chad Schofield will miss the meetings on May 17 and 21 after copping a two-day suspension for his ride on Garlic Yeah in the second race.