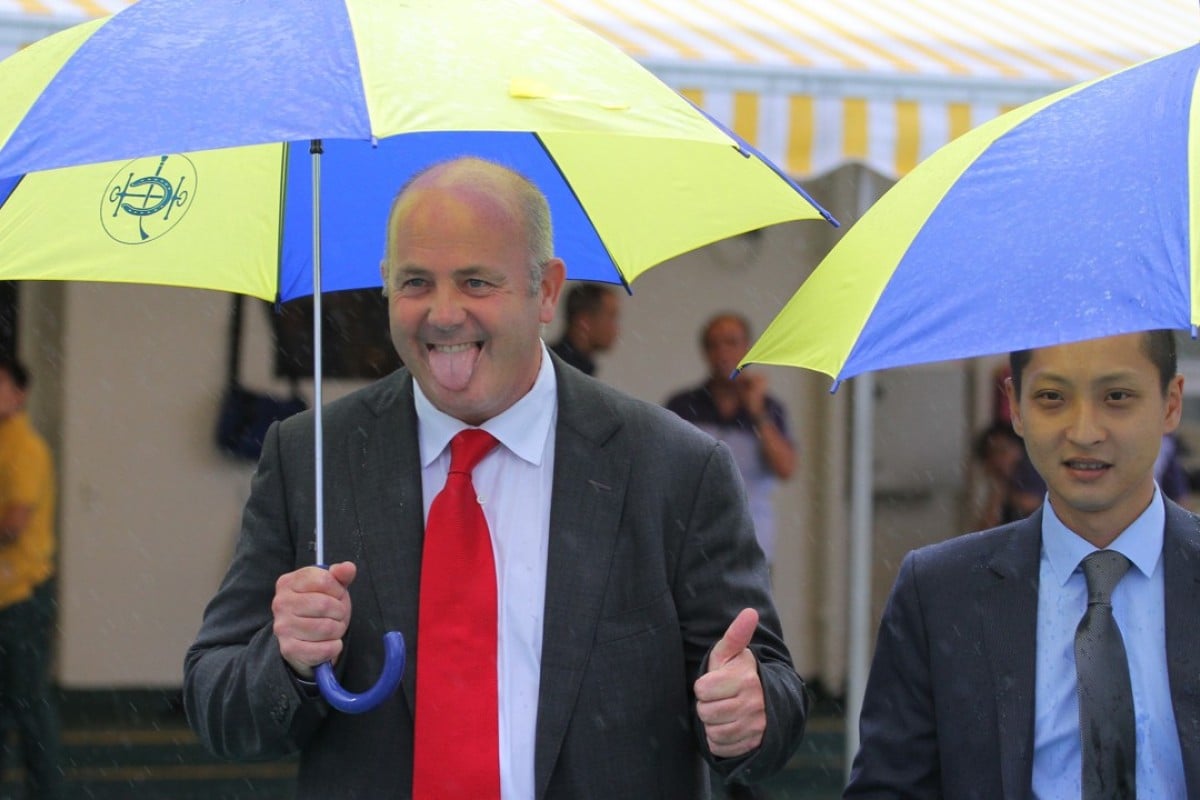 On Wednesday, it will be 14 days since a writ of summons was issued in the High Court against the Jockey Club by solicitors for former trainer Sean Woods regarding the rejection of his application to train this season after three failures to meet the benchmark performance targets.
That summons has yet to actually be served on the Jockey Club, and might not happen for up to 12 months, at which time the club will have 14 days to respond by contesting the disgruntled ex-trainer's claims or take some other action.
Presumably, if some other action is the chosen path it would involve some monetary settlement with Woods, since his writ is peppered with various numbers designed to allow construction of an estimated income had he continued to train here.
But if the club elects to contest the claims, Woods' case will revolve principally around the proposition that moving to the Olympic stables was a handicap to achieving the required results.
Disgruntled former trainer Sean Woods sues Hong Kong Jockey Club over 'uneven playing field'
To do that he will need to show that the uneven playing field he claimed there can be demonstrated by not just his performance but the performance of all four trainers who moved there for the 2009-10 season and beyond.
Michael Chang Chun-wai, a former Woods assistant trainer, enjoyed his best seasons since moving to the Olympic stables, including his successes with Rich Tapestry – the wins were mainly overseas but he was trained out of the Olympic yards – and running third in the Derby with Dibayani.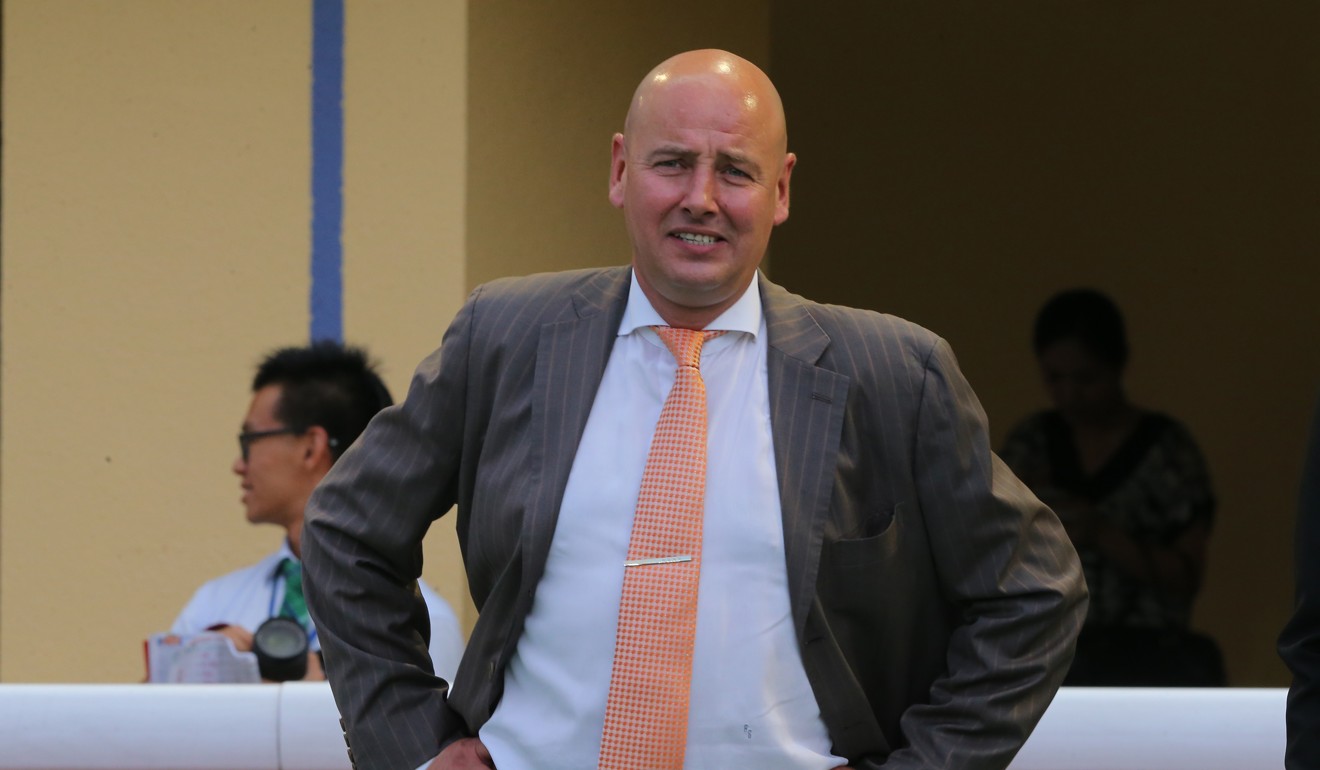 The results of Andreas Schutz, the other Olympic trainer denied a licence under the same circumstances, may well have had as much to do in his final seasons with personality clashes with staff and vets as any question of the facilities. He also enjoyed his best year, 2011-12, and his joint second-best season, 2010-11, after moving to the Olympic stables.
If there's a trainer amongst the four at those yards who might make a case for his performance declining, it was David Ferraris, who winners virtually halved when he switched bases and stayed at that lower level until this season.
Rejected: Andreas Schutz and Sean Woods lose Hong Kong licences
The key might have been the difficulties with having to use the equine pool at the other end of the course, which placed added strains on staffing more than it did on the horses, and Ferraris was well known to use the pool as a factor in his training.
With the opening last year of the pool at the Olympic stables, Ferraris is on track this season to return to his pre-Olympic winner tally, even factoring in extra meetings.
Hong Kong Jockey Club sabotaged me, says angry trainer Sean Woods
Whether the records show that Woods was also an enthusiastic swimmer of horses will no doubt come out in the wash if things get to court for what should prove an interesting case.
No doubt Michael Freedman, who moves into the Olympic stables in the coming months leading up to his debut term, will be an interested observer.
We do think he has made an excellent start to his time here by selecting a very sharp assistant trainer.
Who can fill Rapper Dragon's shoes as Hong Kong's next big thing?
Perhaps Rapper Dragon, alas, was the big horse Hong Kong racing desperately needed and now will not have. We shall never know.
Champions Mile day is starting to build up some sort of bogeyman profile, given it was the day Silent Witness finally lost a race and the day that another outstanding Derby winner, Luger, finished tailed off with a heart irregularity.
But coincidences aside, the 2017 Champions Mile day was a reminder, at least after the tragic drama, that we are in need of a major player, and particularly in an area where they are expected. (It was also a reminder again of what a different day we might have with all four spring Group Ones together, as the support card was woeful and that showed up in turnover and crowd figures).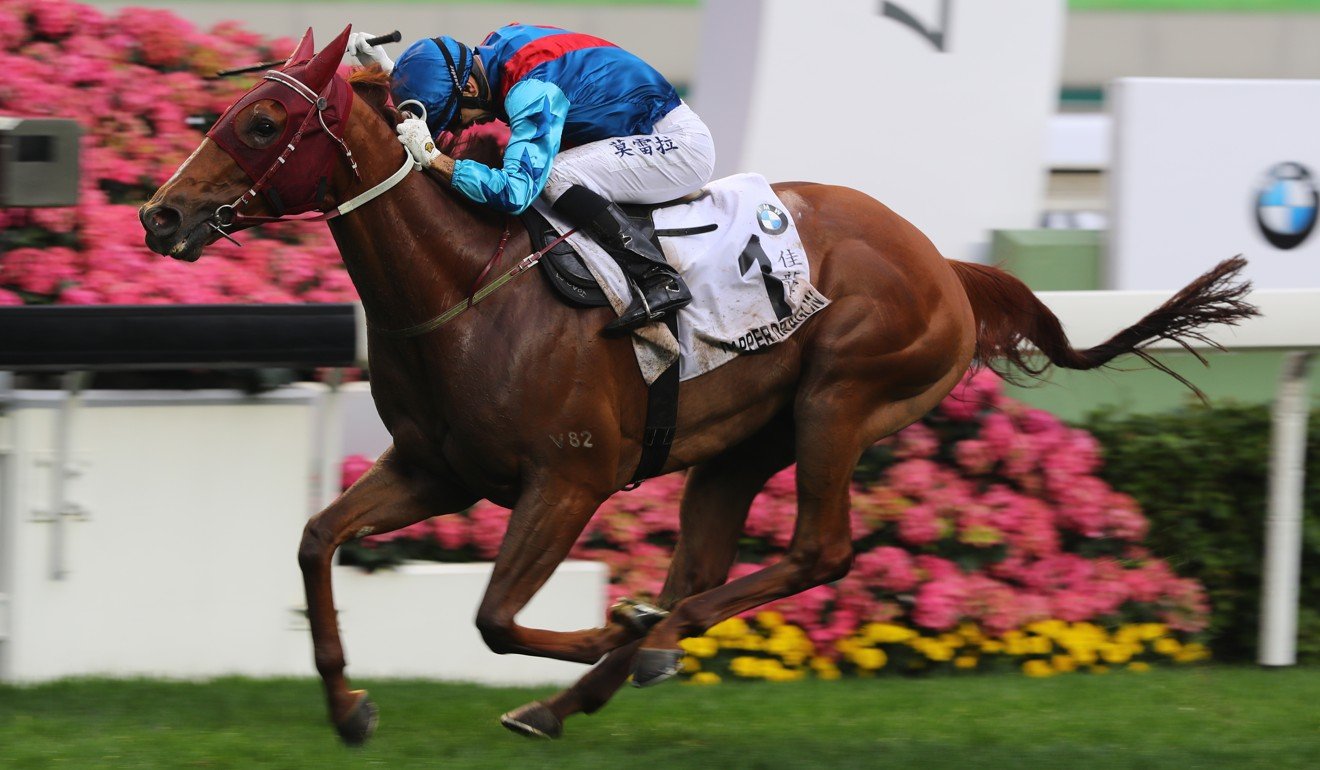 Our Group One sprinters have never been deeper, with John Size pointing out beforehand that luck has ruled the roost in every important sprint this season.
Only Amazing Kids and, now, Lucky Bubbles, have won more than once and only then when they had a situation to suit and no hardships to overcome. The sprinters have been literally taking turns.
And injecting Mr Stunning into the group appears to have made it larger rather than added a new leader – he may or may not have been unlucky to run second on Sunday but clearly didn't have a significant margin on them.
Death of people's hero Rapper Dragon casts pall over feature day at Sha Tin
And the couple of lengths that separated the first eight home in the Chairman's Sprint Prize was a classic red flag from a form analysis point of view.
Things are a little better amongst the milers, but hardly much better, and we have the prospect of Helene Paragon, the only winner of more than one Group One of any kind this season, being champion miler and Horse of the Year.
And while he is an admirable and a legitimate Group One standard horse, his name doesn't roll straight off the tongue when drinkers sit in bars to discuss the best horses they've seen.
Stop the vote: Rapper Dragon needs to be named Horse of the Year
In the middle distance category, Werther had an excuse with an internal problem in the Audemars Piguet QE II Cup, but that QE II Cup last year still sits as a spike performance under questionable conditions that he may or may not repeat.
But perhaps here is still where the hope of the side might lie, if somebody can get Pakistan Star up to speed next season, doing everything right and producing his best every time.
We hope he can because Hong Kong is certainly looking for a hero after sadly losing the one who promised to wear that tag.
Week to forget for Magic Man
Champion jockey Joao Moreira is a very humble man anyway but if ever he was running the risk of getting a big head, he just had a week to bring him back to earth.
Last Wednesdayhe was handed a careless riding ban that should never have happened – the stewards got another one wrong there – then went to one of Adelaide's bigger days on Saturday amidst a fanfare that seemed to ignore the mostly rubbish rides he had.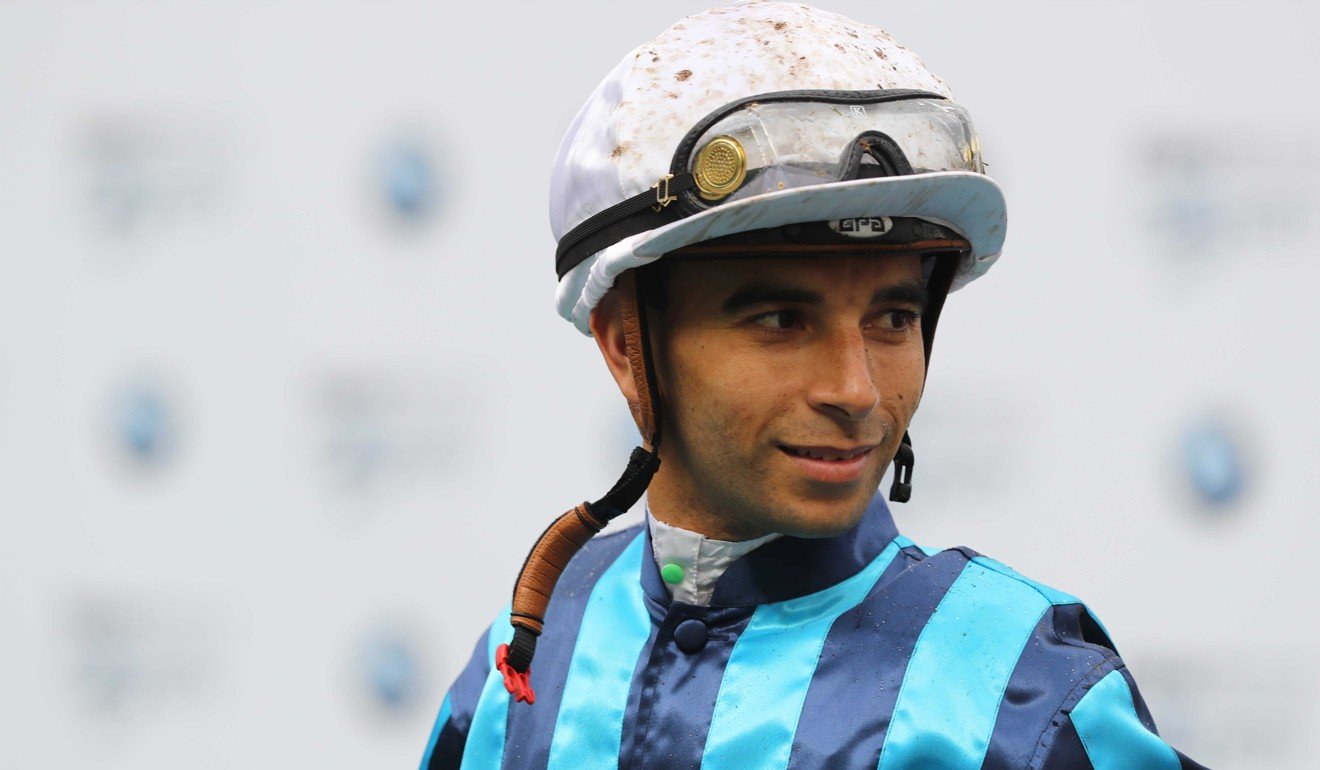 Not only did he draw a blank but was knocked down badly in the final race and almost fell, then left with the jeers of the local racecaller in his ears. "Bring back Matthew Poon," he said. "He knows how to ride winners at Morphettville."
Then came one of the lowest points of his time in Hong Kong on Sunday, when burgeoning star Rapper Dragon was expected to win but instead suffered a life-ending injury in the Champions Mile.
And, while Moreira's connection to the Melbourne Cup runner-up was limited to riding him there and in Dubai on World Cup night, that was the other sad news with a Moreira connection – Heartbreak City died in Ireland.
It's Heartbreak City for Joao Moreira in Melbourne Cup but show of sportsmanship wins out
All it needed was for his beloved Brazil football team to lose 5-0 somewhere and the sporting week to forget would have been absolutely complete.
While on the Magic Man, it did occur to us that his visit to Adelaide, yes, did feature the favourite in a wide open Group One, and thus the reason for turning up, but a lot of pretty common fill-in rides besides.
If ever the Jockey Club starts to look at limiting such overseas sorties to a quota, those sorts of scenarios will be the catalyst if riders are coming back overnight jaded or, heaven forbid, with some injury after travelling away to ride moderates.