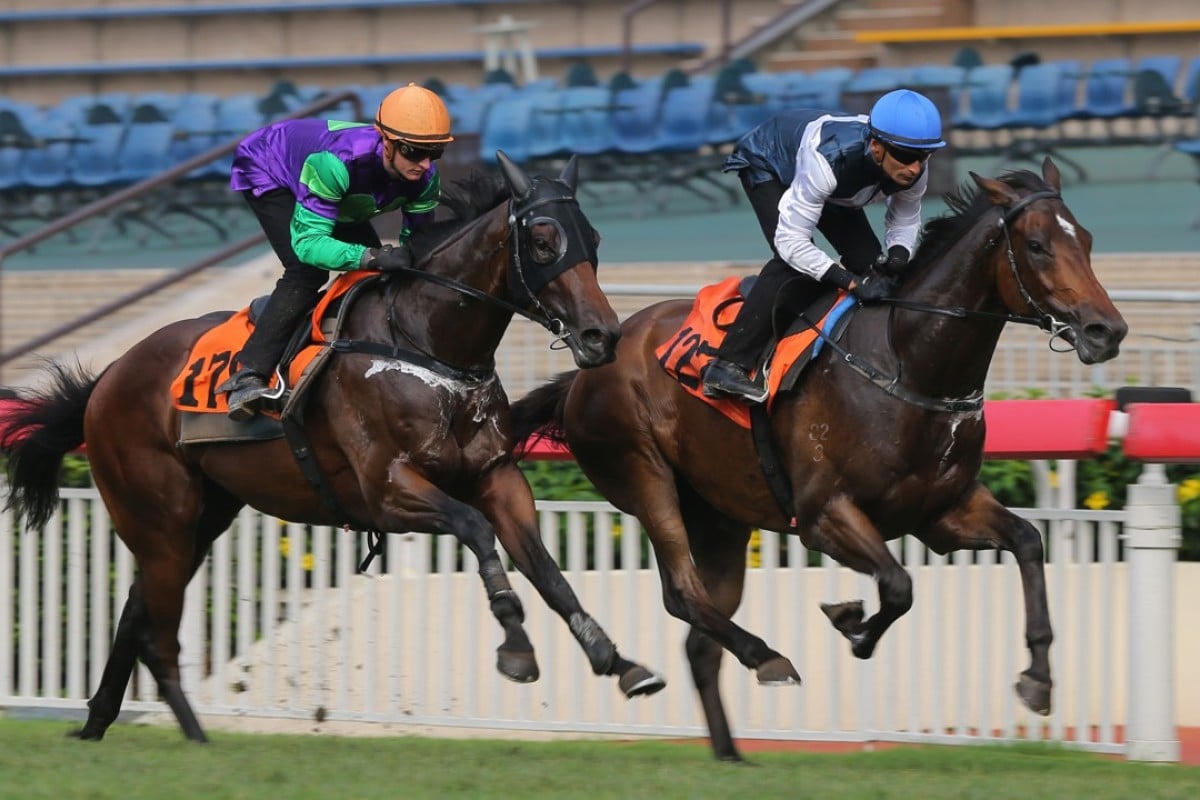 The Captain Obvious black booker from the weekend's Sha Tin meeting was Travel Emperor down the straight course, but horse players who had a fancy for another first starter in the same race, Sacred Ibis, shouldn't be too quick to get off the bandwagon.
Travel Emperor's winning barrier trial told you everything you needed to know for his first start – horses rarely trial in the sort of times that Travel Emperor posted while still doing plenty wrong in the run.
On Sunday, he still did many things wrong and won and that doesn't happen very often either but everyone saw that.
The case for Sacred Ibis out of Sunday's race is considerably thinner – he seemed to be shell-shocked by the experience of a race and, from the wrong-side draw, was never a factor and didn't even run on at the finish as might have been expected.
But he is a horse to follow when he gets to more distance than he had to work with on Sunday – he is bred along miler lines, he looked the same way in his trials and all his debut failure should do is make him a better price when he turns up in a more suitable event.
'He could be a really top horse' – HK$7.2m buy Travel Emperor impresses Joao Moreira on debut
The surprise black booker from Sunday's meeting is Thewizardofoz, not in the sense that he's going to win a race – he is now rated 128 and the joint top-rated horse in town with stablemate Mr Stunning – more from the point of view of putting him in perspective.
He's not normally the kind of horse we would include in black bookers but most punters probably felt he has been over-boomed during the last year or more without much justification.
A lesson in patience as record-breaking trainer John Size shows his wizardry
That's why he gets a mention here. The old hype was not misplaced, believe what you saw – Sunday's Premier Cup was the best win of the entire season and a performance which would have won any race Thewizardofoz might have contested.
John Size has been particularly patient with "The Wiz" for a good reason and the horse has not been overtaxed as a result but, if he shows up in this form as a six-year-old, look out.