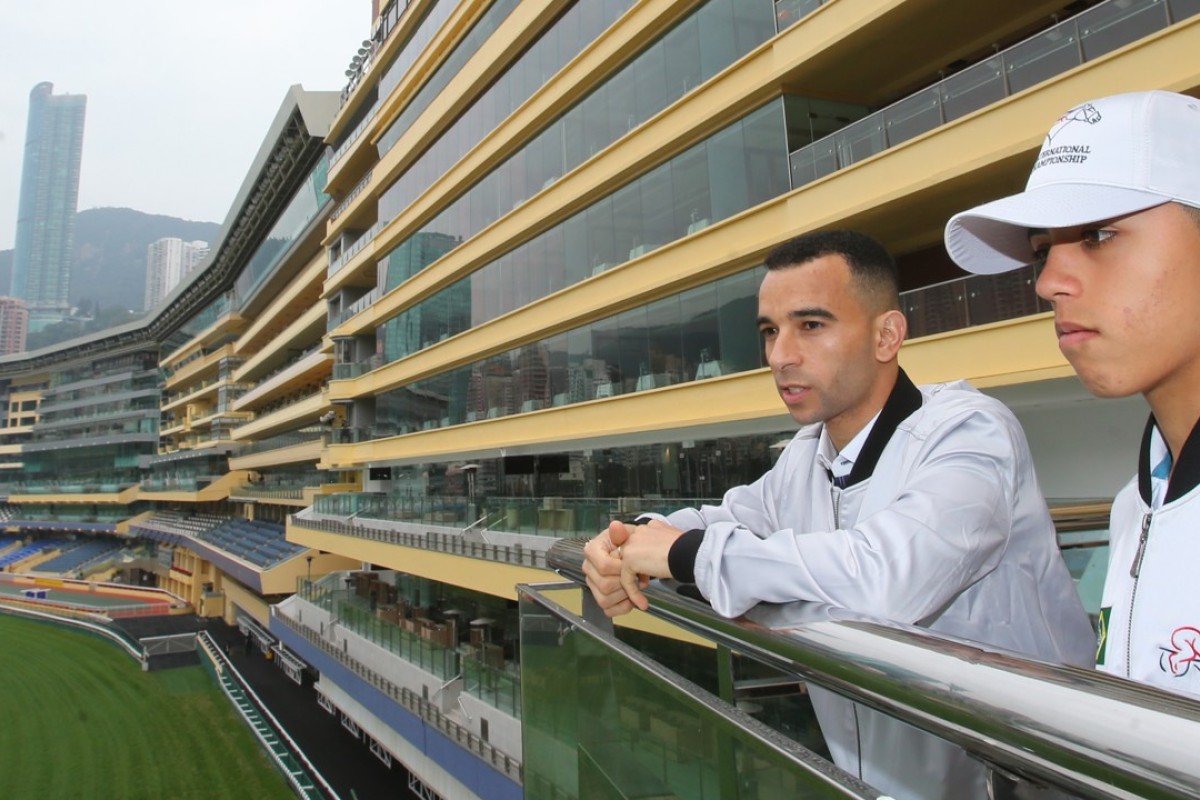 Brazilian teenager Leandro Henrique had never been outside his homeland before touching down in Hong Kong on Monday – nor ridden on a right-handed track – let alone faced the type of pressure that comes with handling Happy Valley in front of 20,000 screaming fans.
Despite the challenges, Henrique's hero Joao Moreira had some comforting words for the 18-year-old on the eve of Wednesday's International Jockeys' Championship: "Rio is tougher."
"If he can handle Rio, he can handle Happy Valley," Moreira said.
"Sure this is a new challenge, and it will be different – especially riding anti-clockwise. I still find it a challenging track to ride.
"But I honestly think Rio is tougher than here, the competition is more fierce; the other jockeys will try and say anything to you to try and get you to collapse mentally.
"They'll swear at you, say anything they can to get at you; talk about your wife, talk about your kids. They might even threaten to fight you or try and hit you with a whip in a race – it's a lot more physical. On Wednesday he will be riding against the world's best riders. I think it makes it easier because everybody is extremely skilled and respectful."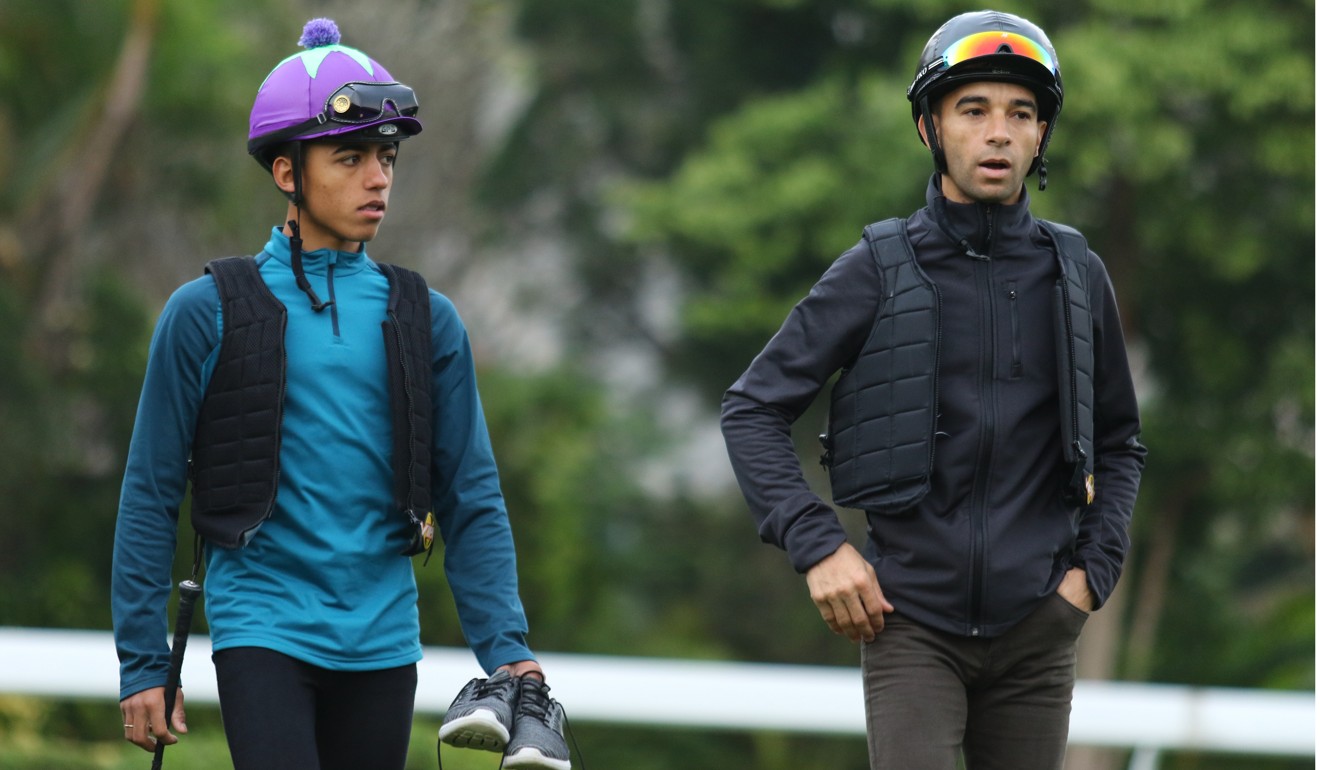 Rio's Hipódromo da Gávea is where Henrique has launched his rocket-like rise through the ranks, clinching the senior title with more than 200 wins in one season as an apprentice and collecting more than 400 wins and a host of features in less than three years of riding.
Henrique sees the record-breaking Moreira as his role model and on Tuesday the 18-year-old had the chance to shadow Hong Kong's three-time defending champion.
Brazilian prodigy Leandro Henrique adds X-factor to IJC, but it can still be better
First, the pair shared time together at trackwork, before running through the form over breakfast and then walking one of the trickiest tracks in top-class racing, where they will meet as rivals on Wednesday night.
Henrique initially honed his craft at the tiny Madelena Racecourse in the north-eastern coastal town of Recife and, like Moreira, grew up of modest means which has instilled desperation to win every race he contests.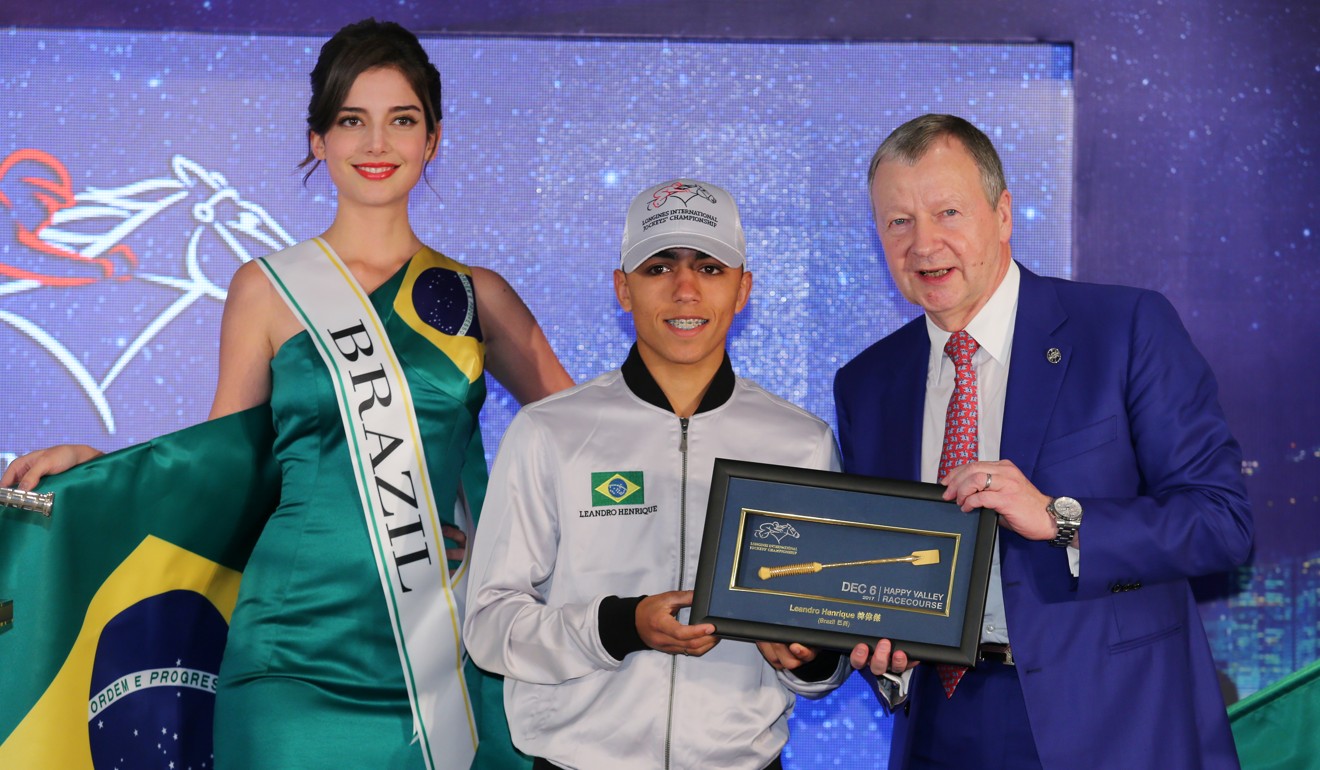 The softly spoken Henrique's father is a blind masseuse; his mother sells fruit and vegetables at a local market, and the HK$500,000 winner's cheque for the IJC is far more than any prize available in the jockey's struggling jurisdiction.
"My motivation is to help my family – I have one sister, but many cousins," Henrique said via a translator at trackwork on Tuesday. "I grew up in a very poor neighbourhood, but I would go to the racetrack on weekends with my dad and that is when I became interested in riding."
Can it be third time lucky for Japanese jockey Keita Tosaki in the International Jockeys' Championship
Henrique cantered a horse at trackwork on Tuesday and will ride two more in fast work on Wednesday, before getting a chance to get his bearings before the IJC with a ride in the opening race.
Not only will Henrique get the chance to compete against Moreira, Ryan Moore and Hugh Bowman in the IJC, he has picked up two rides for trainer Danny Shum Chap-shing on Sunday's Hong Kong International Races undercard.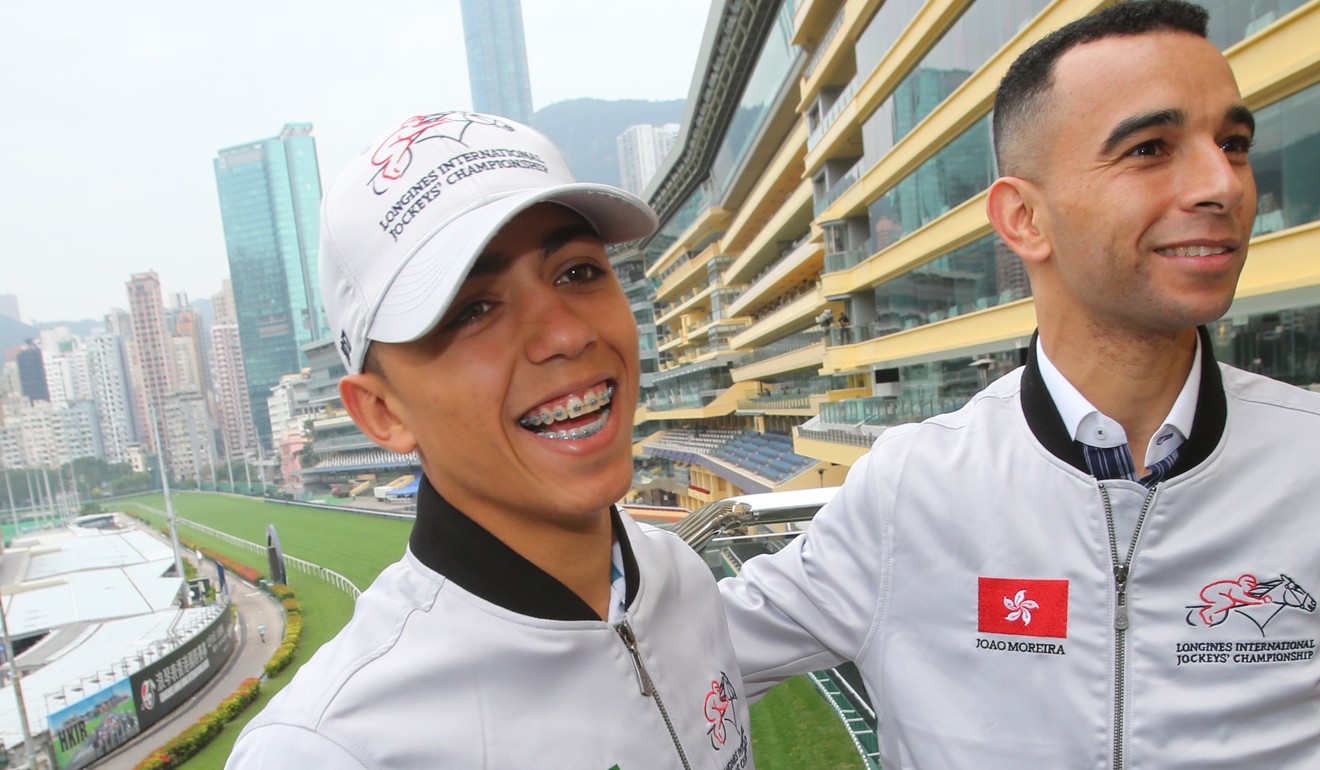 The next step for Henrique is to leave Brazil, and he wants to follow in the footsteps of Moreira and eventually be based at Sha Tin.
"My goal is to one day ride in Hong Kong like Joao," he said. "First I need to stay in Brazil for a few more years and learn English."
How Joao Moreira and Silvestre de Sousa went from scrapping as Sao Paulo apprentices to joining world's best jockeys
It seemed like Moreira was more excited for his new protégé than Henrique was himself on Tuesday morning – and the Magic Man believes this experience could be the making of the prodigious talent.
"It is going to be great for him, but I don't think he realises how much it will help him," Moreira said. "He is very quiet and doesn't say much, but he is a hard worker and people who know racing are telling me he is a star on the rise."