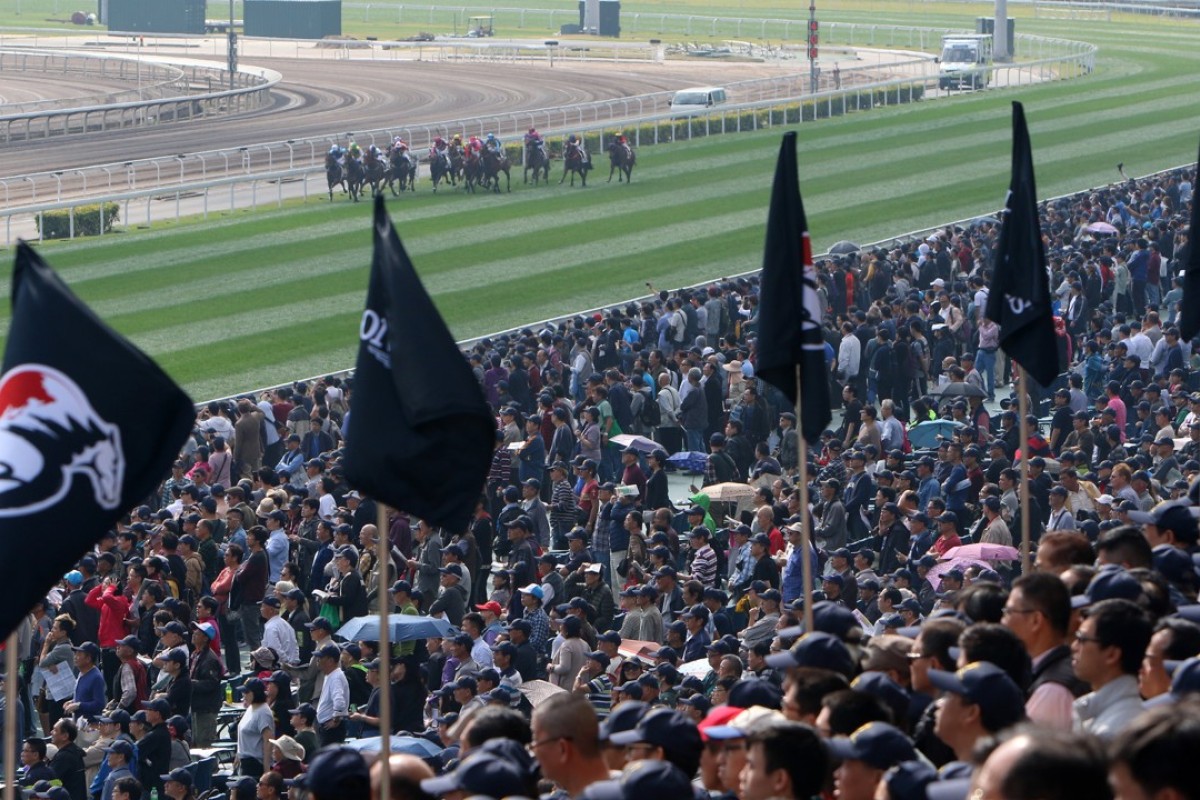 The Longines Hong Kong International Races meeting stands in sight of a significant milestone on the journey from quirky start-up to legitimate global testing ground, as Jockey Club chairman Simon Ip Sik-on pointed out at the gala dinner on Friday.
It's 30 years in January since the first Hong Kong Invitation Cup, as it was originally called, began the process that got us here. The event has been through the stage when the Jockey Club actively rejected horses too talented for the seedling meeting, the years when more races were added and standards rose, past times when Hong Kong's horses were glorified spectators to the four-act play that now plays in a role in stud futures, in feeding other great races and deciding the world's great jockeys and trainers, and when local horses will more than hold their own all afternoon at Sha Tin.
And it will be something of a surprise if, at some time on Sunday, HKIR does not provide another kind of testing ground – for the recent laws on correct behaviour during the playing of the national anthem. Hong Kong looks capable of equalling its best haul of three of the four Group One features, with only the Vase, described by top trainer John Moore as the best ever, the event which is out of reach, so brush up on your anthem etiquette.
Twelve months ago, HKIR was felt to be lacking diversity as a virtual match-up between Hong Kong and Japan going into the day and the two jurisdictions came out the other side with a 2-2 draw that went some way to preserving that view.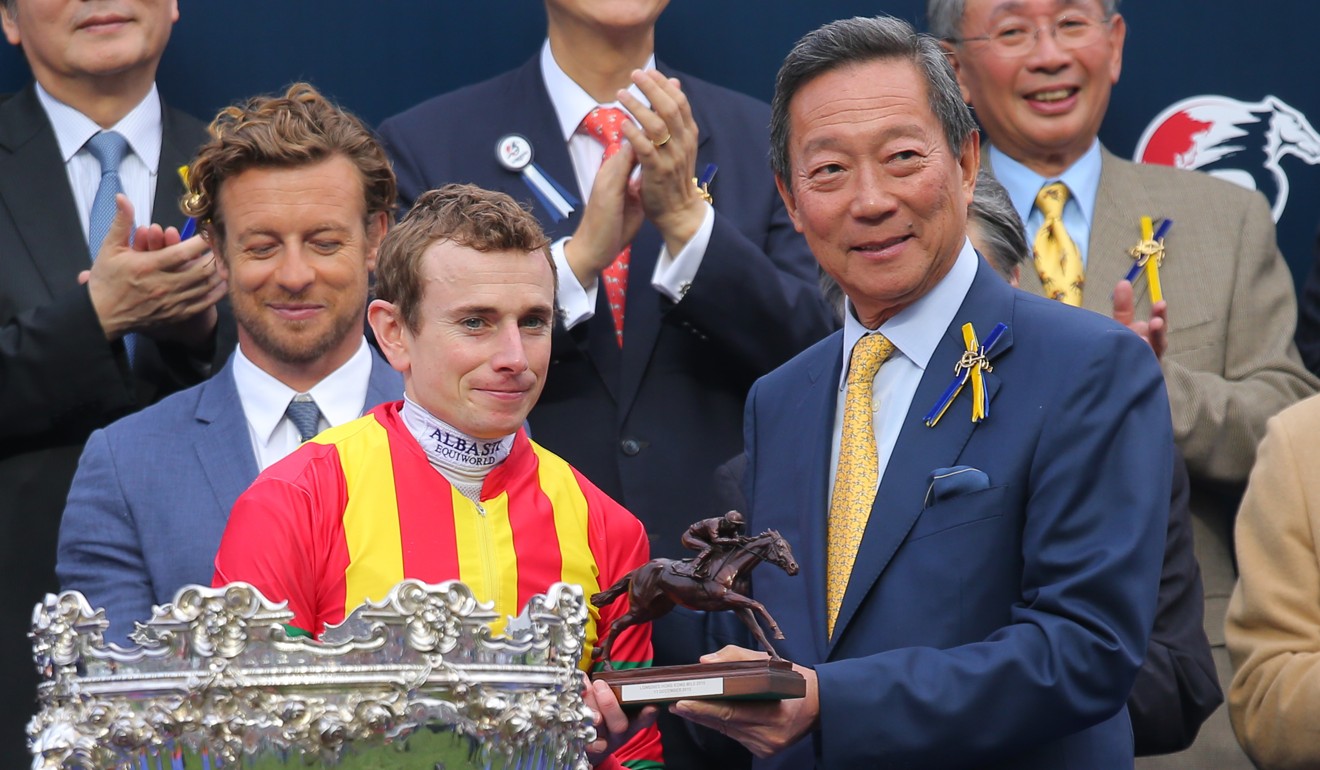 There's a wider spread of origins on Sunday, even with quarantine issues keeping Australian runners away, and a healthy box tick for one of the Jockey Club's long-stated key performance indicators for this meeting – not just the presence of the world's great riders and trainers but famous breeding names – Coolmore putting the icing on a magnificent, world record-breaking year for trainer Aidan O'Brien, Godolphin, Carrot Farm, Qatar Racing, Al Shaqab, all major players in racing's residual universe.
The calendar decrees that HKIR is often a final stage for the stud-bound and Coolmore stalwart, Highland Reel, bows out after the Vase as Great Britain's greatest stakes winner, while Japan's Carrot Farm also retires Neorealism after the Cup.
Unflappable Highland Reel primed to cement legacy in one final tilt at Hong Kong Vase
Even before Hugh Bowman received his gong as the Longines World's Best Jockey on Friday night, arch rival Ryan Moore hadn't let the grass grow under his feet, claiming the Champions Cup in Japan last weekend, the first leg of the next reckoning of that title.
Of course, Winx was his foundation for the award but on Sunday Bowman joins with one of the actors in a support role to it, Lucky Bubbles, while he connects with a Japanese rival plotting the downfall of another Hong Kong contributor, Werther, in the Cup.
John Moore declares Werther his best chance 'by a furlong' as Helene Paragon fails to impress
Werther carries the captain's armband for the locals today, has had a perfect preparation after not even lining up in 2016 and a win could launch him into overseas targets.
Legend status brings its own problems, as Joao Moreira can attest after running into "out of form" accusations despite his usual place atop the jockey standings and the Magic Man will be out to make a statement. His win on Satono Crown last year gave him all four HKIR Group Ones, just the second jockey to do it and it took him three years against Gerald Mosse's 11.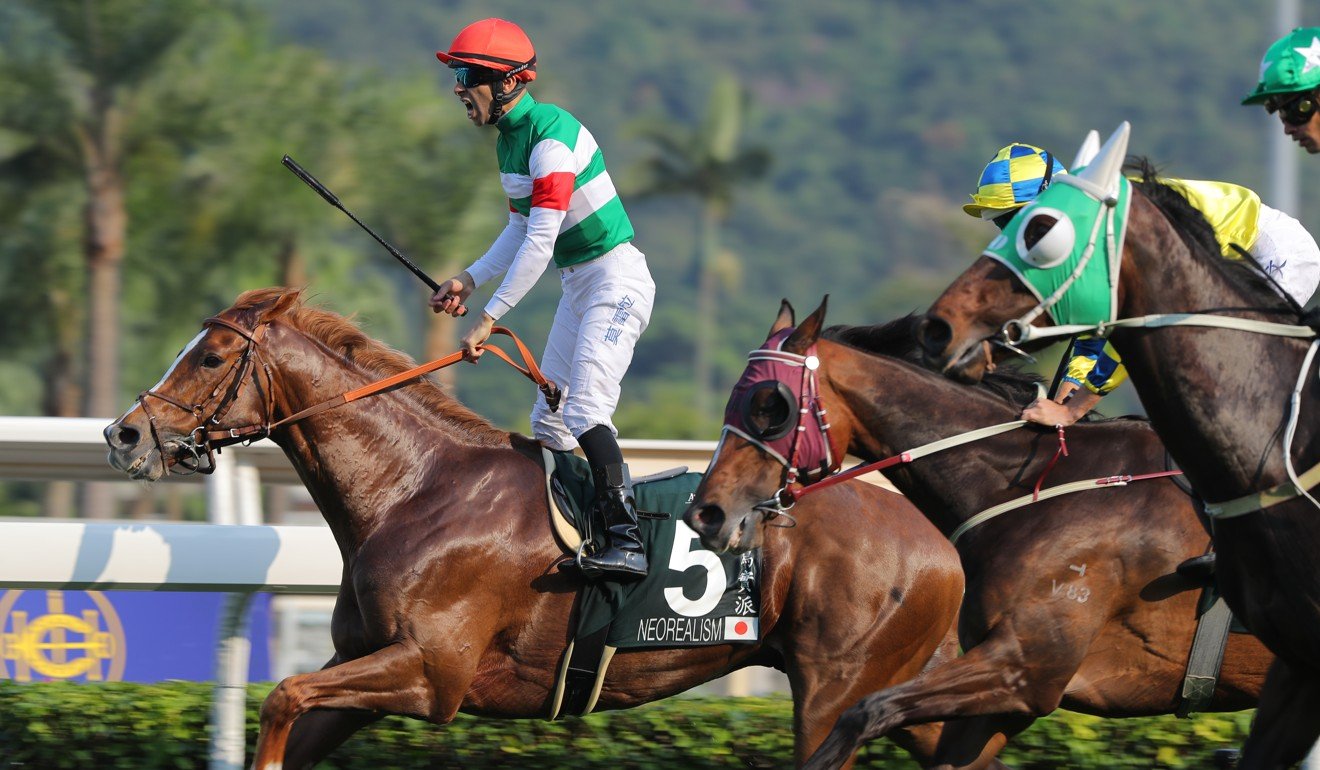 Moreira has blamed some of his subdued run on ride selections and the Hong Kong Sprint will give that theory a test if he gets a true speed for Thewizardofoz, a huge talent on his day who has soured punters by producing a disappearing act too often when they were looking for rabbit from the hat stuff.
Normal service has resumed for the Sprint in the last three years, after interruptions by J J The Jet Plane and Lord Kanaloa to the long streak of home wins, and trainer John Size in particular looks to have them surrounded with his four runners. There are cases for them all and for Lucky Bubbles, but surely no one would begrudge America a shock win with Stormy Liberal after the horrific tribulations trainer Peter Miller has gone through in recent days in the California fires.
Emotions run high as California fires cast deathly pall over Stormy Liberal in Hong Kong Sprint
Olivier Peslier and Ryan Moore both need a Sprint to complete their set and won't be getting it as they don't have rides, but Zac Purton can become the second-fastest to have all four trophies if Time Warp can get it done. It's just a jump to the left.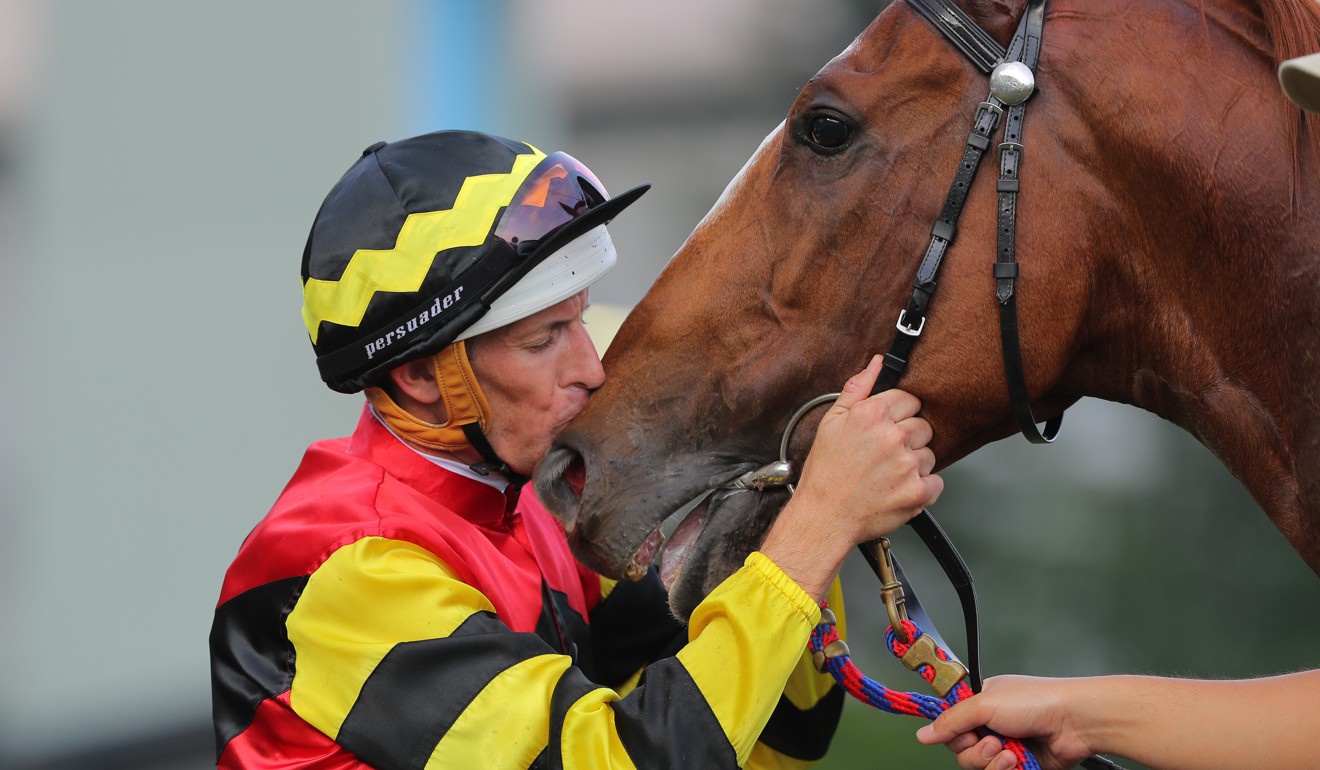 Over the years, the week's trackwork sessions have frequently highlighted the winners. No one will forget the Japanese monster Lord Kanaloa's volcanic workouts or Dunaden advertising his Vase claim with a scintillating gallop but the one that no one saw coming in 2017 was the seven-year-old stayer Max Dynamite looking like an Oakleigh Plater on Tuesday morning.
Ringworm-infected Japanese stayer Kiseki creates a stir; under a cloud for Hong Kong International Races
This week saw the comeback of the sick horse, something mostly absent for a few years and in its own way a statement on how far things have come – just after the century turned, it was usual to lose three or four visitors due to sickness. But, while Signs Of Blessing, Let's Go Donki and one or two others were reported to have travelled less than ideally, Kiseki arrived with a more exotic ailment in ringworm and locals Eagle Way and Helene Paragon have had their issues, The Tin Man is the only one missing out through illness.