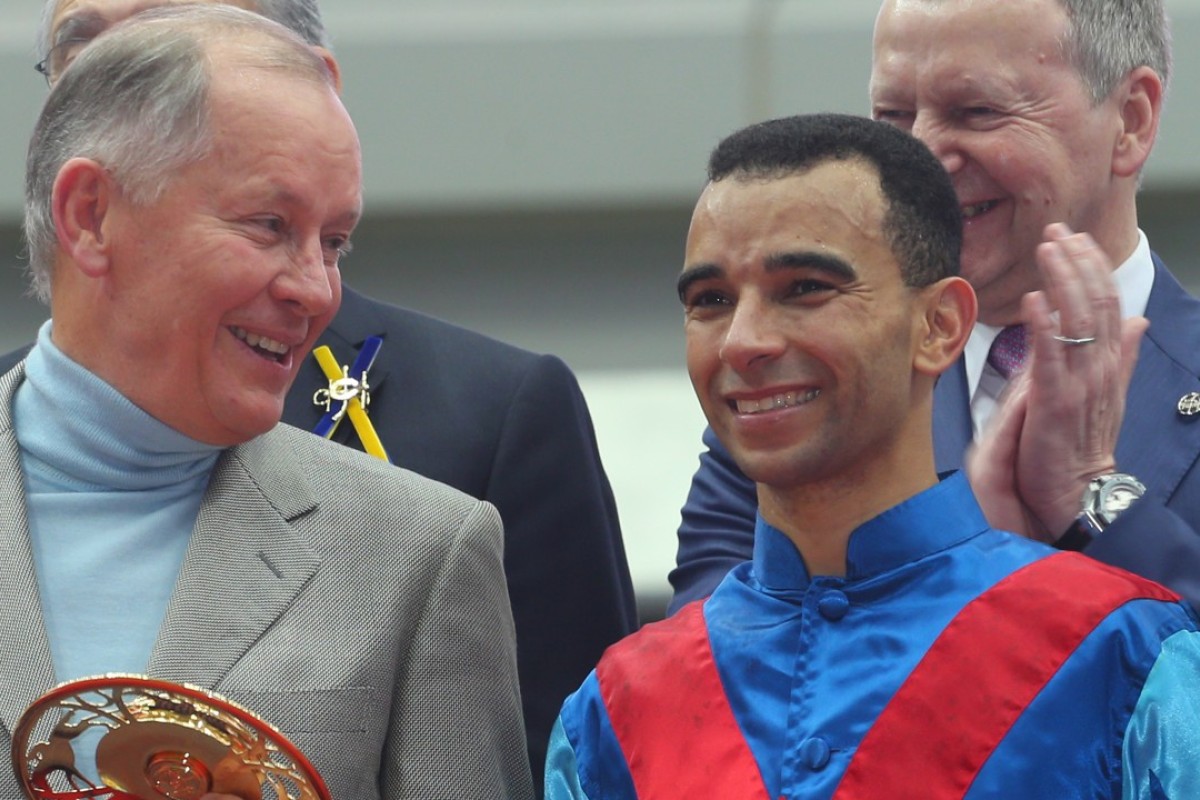 Joao Moreira reunites with John Moore for the first time in nearly six months with two rides at Sha Tin on Sunday as the Brazilian looks to broaden his support base in his quest for a fourth straight championship.
Moreira has ridden 81 winners for Moore during his record-breaking stint in Hong Kong including eight Group One winners and a clean sweep of last season's four-year-old series aboard Rapper Dragon.
Even though Moore provided the backbone of Moreira's big-race support early in his tenure, with horses like Able Friend, Military Attack and Designs On Rome, the combination had waned in recent seasons.
Moreira's four wins on Rapper Dragon represented one third of all his wins for Moore last term and the duo hadn't tasted success together since Eagle Way won the Group Three Queen Mother Memorial Cup in April.
Group One Breakthroughs, national anthem issues and repairing relationships for Joao Moreira
On Sunday, Moreira rides Class Five sprinter Victory Music in race three and first starter Easy Go Easy Win for Moore.
Victory Music is yet to breakthrough in six starts in Class Five this season and showed little in two dirt starts late last term.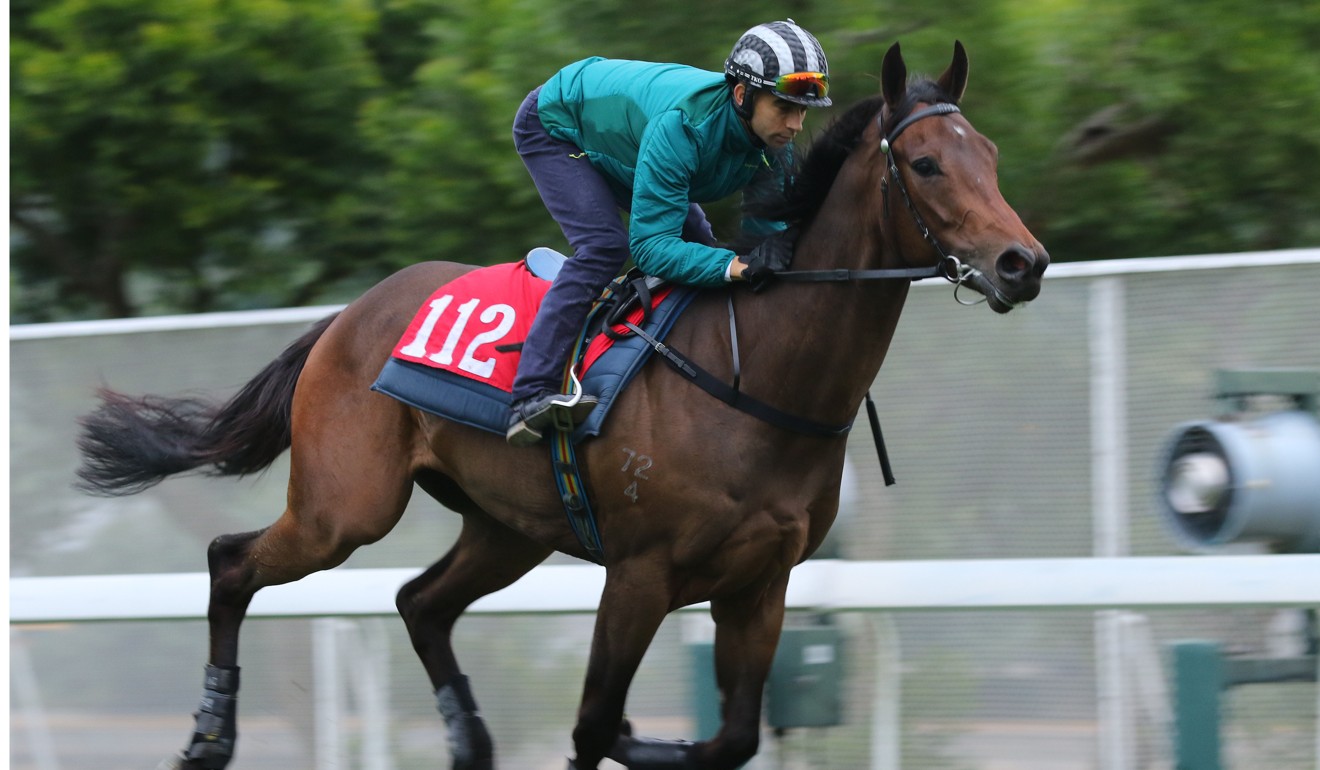 Easy Go Easy Win is a rare import to arrive without winning a race first, having finished second in all three of its starts in Australia, and has shown little in two trials for Moore.
So why is Moreira riding two horses that would on paper seem like only moderate chances? Perhaps the answer can be found in comments Moreira made to the Post last week when summing up his early season "struggles".
Not only did Moreira point to some poor decision-making but to his relationships with some stables.
"Some stables, my relationship with them has worn out," he said. "It's nearly impossible for a jockey to keep every single trainer happy for too long. Eventually somebody is going to upset with you. Look, I haven't done anything deliberately to upset people but there might be people seeing me differently."
Thewizardofoz or Mr Stunning? Joao Moreira points to poor decision-making for 'form slump'
Moreira didn't mention Moore specifically but the perennial leading prizemoney earner is the trainer that is obviously missing from the Brazilian's bookings.
Reading between the lines it would seem Moreira's linking with Moore today is about rebuilding a relationship with a view to the rest of this season.
"I still want to win the championship, and I still have the highest chance," Moreira said. "But it doesn't just depend on me, it depends on trainers and owners. The best jockey isn't the one who wins the championship in Hong Kong, it's the jockey that the trainers and owners decide is going to be the champion in Hong Kong."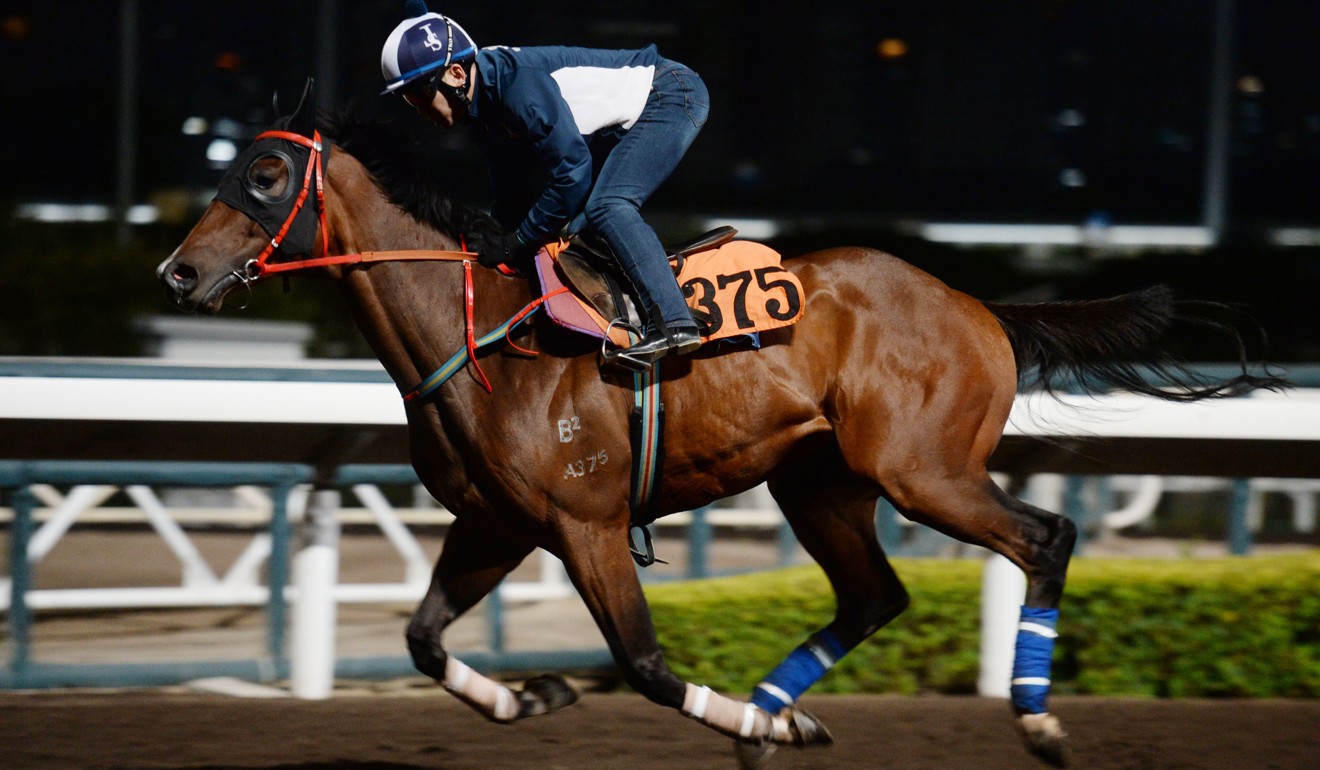 Seven wins through the last three meetings has given Moreira a six-win lead over Zac Purton through 30 meetings and today's Sha Tin fixture looks like a day where that lead could extend.
Even if Moreira's rides for Moore look vulnerable, the three great chances for John Size, headed by strong favourite Ping Hai Star.
Ping Hai Star has been second in two starts for Size after winning two from three on the Sunshine Coast in Australia for former trainer Stuart Kendrick.
Weighed down by HK$383 million in bets? I can't think about it, says Hong Kong champion jockey Joao Moreira
With a touch more luck in running and more experience Ping Hai Star would have pushed Morethanlucky harder two weeks ago, and can go one better back to the same course and distance with a good draw today.
Danny Shum Chap-shing's Pick Number One also seems well suited by a low draw on the C + 3 course with Moreira likely to dictate on the front-runner.