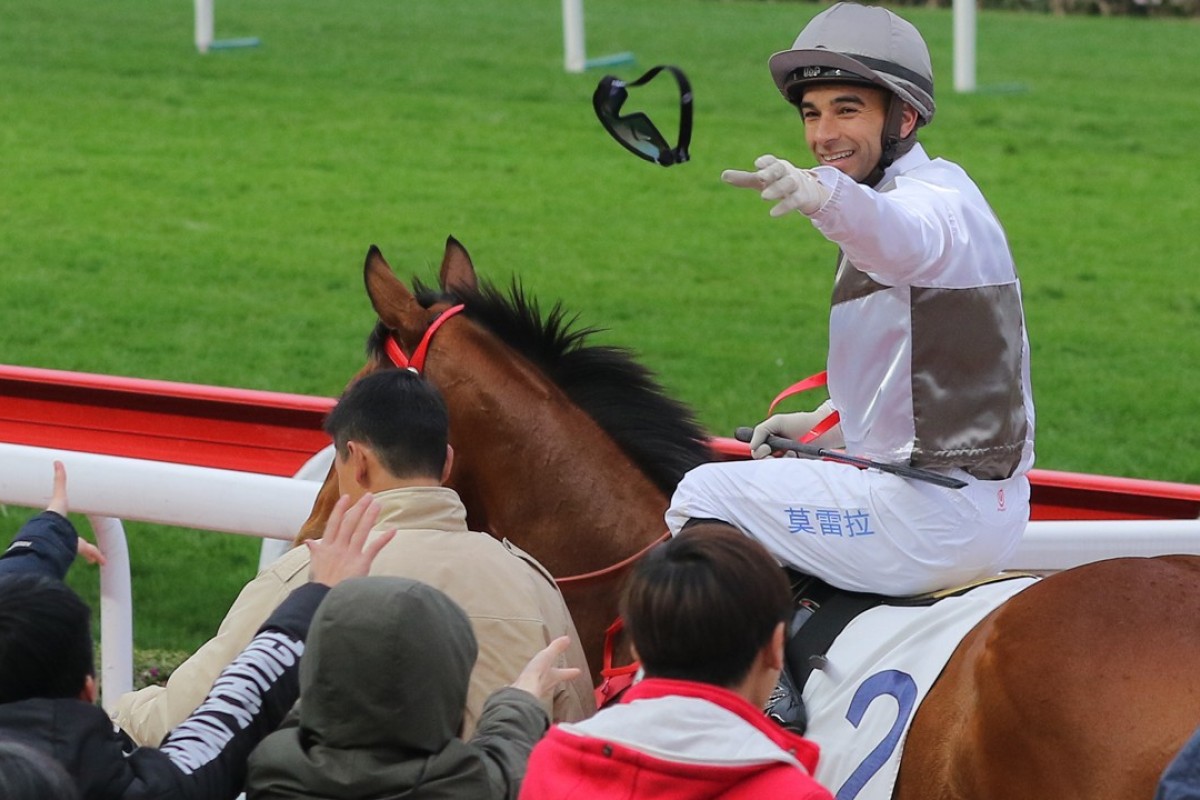 John Size surged through the halfway mark of the season with a four-timer that took him to almost a half-century of wins but it wasn't all plain sailing.
Size combined with Joao Moreira to take the Centenary Vase with Dinozzo, then the pair made short work of the back end of the card with Ping Hai Star, Ivictory and Sir Redalot.
All straightforward on the form? Maybe, but Moreira's call after Sir Redalot won probably summed up the drama between cup and lip.
"I can't believe it – nothing happened to me in the last race. It was all smooth," he laughed.
In contrast to Sir Redalot, hot favourites Ping Hai Star and Ivictory had a few hurdles to jump, almost literally.
"When it was happening, I said to myself 'OK, we're going to go down'," Moreira said after Ivictory returned from an injury-enforced break to win the ninth.
Getting to the first turn, My Beginner's Luck was taking a strong hold for Nash Rawiller near the lead, just as Orionids was crossing him, and it appeared My Beginner's Luck forgot to make the bend, causing chaos to those around him.
"I said to John after the race that to have things like that happen and still win in the way he did, Ivictory has to be a very good horse," Moreira said. "Things settled down after a few strides but it was still a good job to go on and win easily."
In-form Alexis Badel continues his Beaut (Beaut) Sha Tin stint, but home awaits
Ping Hai Star's problems half an hour earlier were different, and twofold, before he justified his odds-on quote – a certain amount of keenness and some blind alleys in the straight as he attempted to finish off.
"I was surprised the pace slowed down that much and he got his head up, which he can do, but in the straight I had to bide my time and wait for a run," Moreira said.
"It would have had his owners worried, I suppose, but when a run came, I was still confident. When he gets room, this horse has such a big stride and covers so much ground, he gives you that confidence. Normally, a horse with that kind of stride should run some distance but I respect John's opinion that the horse is just not settling well enough."
Size said Ping Hai Star was unlikely to take up the Derby entry he currently holds, due to his manners.
"He's got potential but he's hard to plot in a race just yet because he hasn't done the same thing twice and we're still finding out what suits him," he said. "When there's a slow section in his races, he resents it. It will probably resolve itself in time but it looks at this stage like he isn't ready to do it yet so asking him to run a distance might be a problem."