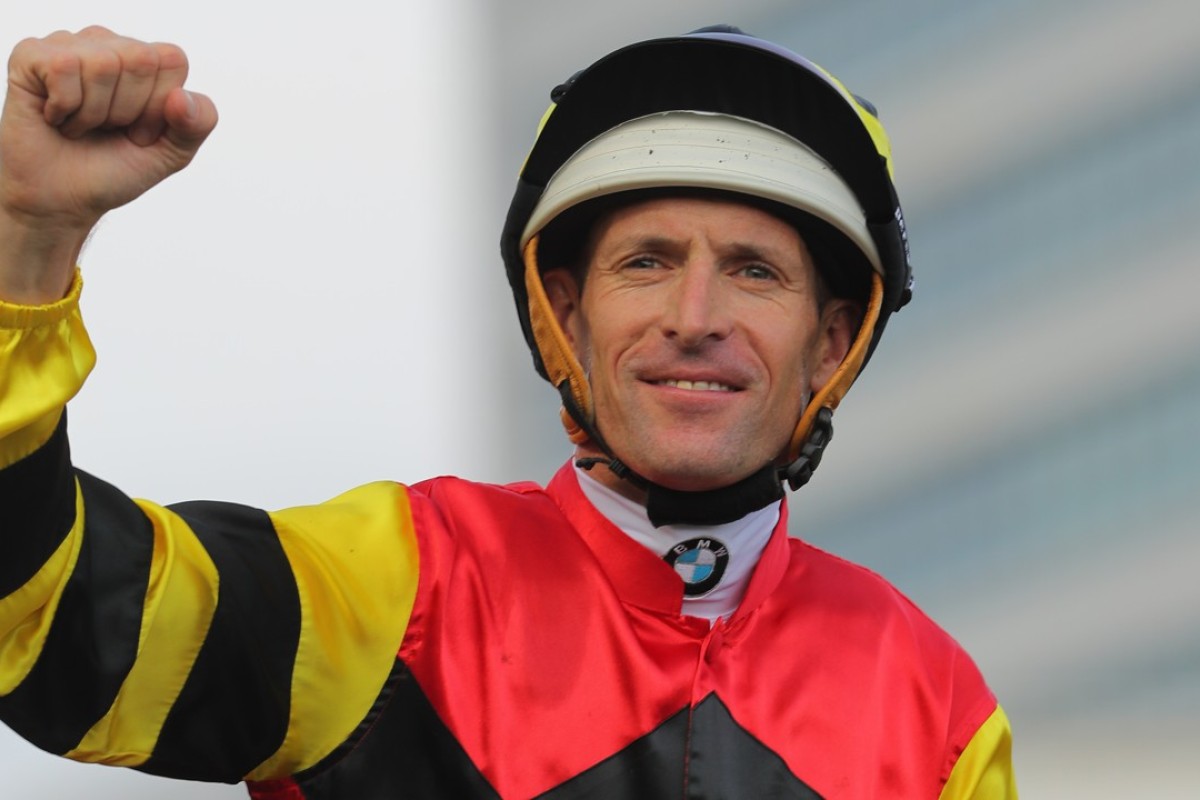 Champion Australian jockey Hugh Bowman will have to jump through only extra one hoop before he can ride the John Moore-trained Ruthven in Sunday's BMW Hong Kong Derby after his fall in Sydney on Saturday.
Bowman suffered a concussion when his mount moved sharply sideways in the straight and caught the rider by surprise, but he is expected to be cleared to ride again well before his appointment at Sha Tin.
"I expect Bowman will ride on Saturday in Australia and will no doubt need to be cleared for that at the Sydney end. So that also is a clearance to ride here but we will want an extra clearance from a neurologist to say that he is OK to fly," Jockey Club chief steward Kim Kelly said.
The club's rules had previously stated there was a five-day waiting period before a concussed jockey could ride again but scrapped it several years ago.
"Instead, every case is judged on its merits and with a neurologist's clearance," Kelly explained. "We didn't want the situation that a jockey had a serious accident, sat out for five days and then was presumed to be good to go without any screening. And, conversely, there are occasions when a jockey might feel that he's fine to ride the next day and we don't want to exclude someone with a hard and fast rule when the doctors say he is all right."
Ruthven, Ping Hai Star push their claims for the Hong Kong Derby
Bowman won the Queensland Derby on Ruthven last year, and the colt will form part of a three-pronged Derby attack for Moore, who also has Rivet and Rocketeer (Tommy Berry) in the race, and warmed up for the big day with a comprehensive dirt win by Beauty Prince (Zac Purton) on Sunday.
"Zac rated him well and he won convincingly but they sure gave him a very soft lead," said Moore. "He had that form around Classic Emperor on this surface, which might not have been good enough in Dubai last night but it looked good form for here."
Stable rider Berry, however, was in the wars all afternoon, having little luck on a couple of strong favourites and also fined HK$5,000 each for two counts of failing to make the weight for his mounts People's Knight and Fortune Patrol.
"I came here needing to hit the sauna and lose what I would usually lose before a meeting, a pound, and today it just wouldn't come off," Berry said.