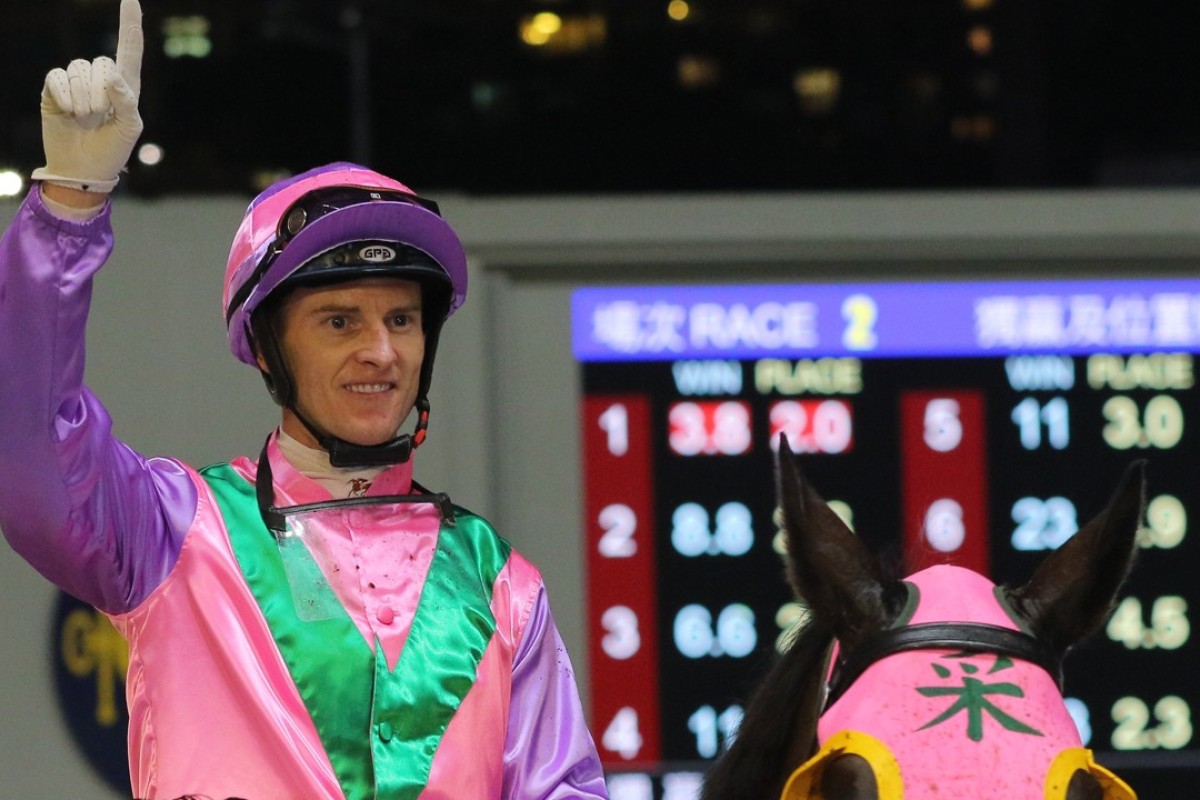 The dynamic in the Hong Kong jockeys' room has changed dramatically in the past few months but there is now one indisputable fact – Zac Purton is the top dog.
Decades of experience – and thousands of winners – walked out the door with Joao Moreira, Brett Prebble, Olivier Doleuze, Tommy Berry and Nash Rawiller all departing from the roster for a variety of reasons. Together, they rode 229 winners in Hong Kong last season.
At this stage, they have been replaced by hopeful South Africans Grant van Niekerk and Callan Murray, but it is fanciful to expect them to fill the void so early in their Sha Tin stints.
Of those remaining, Karis Teetan had 52 winners last season, followed by Chad Schofield (38), Derek Leung Ka-chun (37) and Matthew Poon Ming-fai (35).
Purton enjoyed the best season of his career in 2017-18, collecting 136 victories in Hong Kong (including five Group Ones) to edge out his arch-rival Moreira by two wins in an epic contest that captured the imagination of racing fans around the world.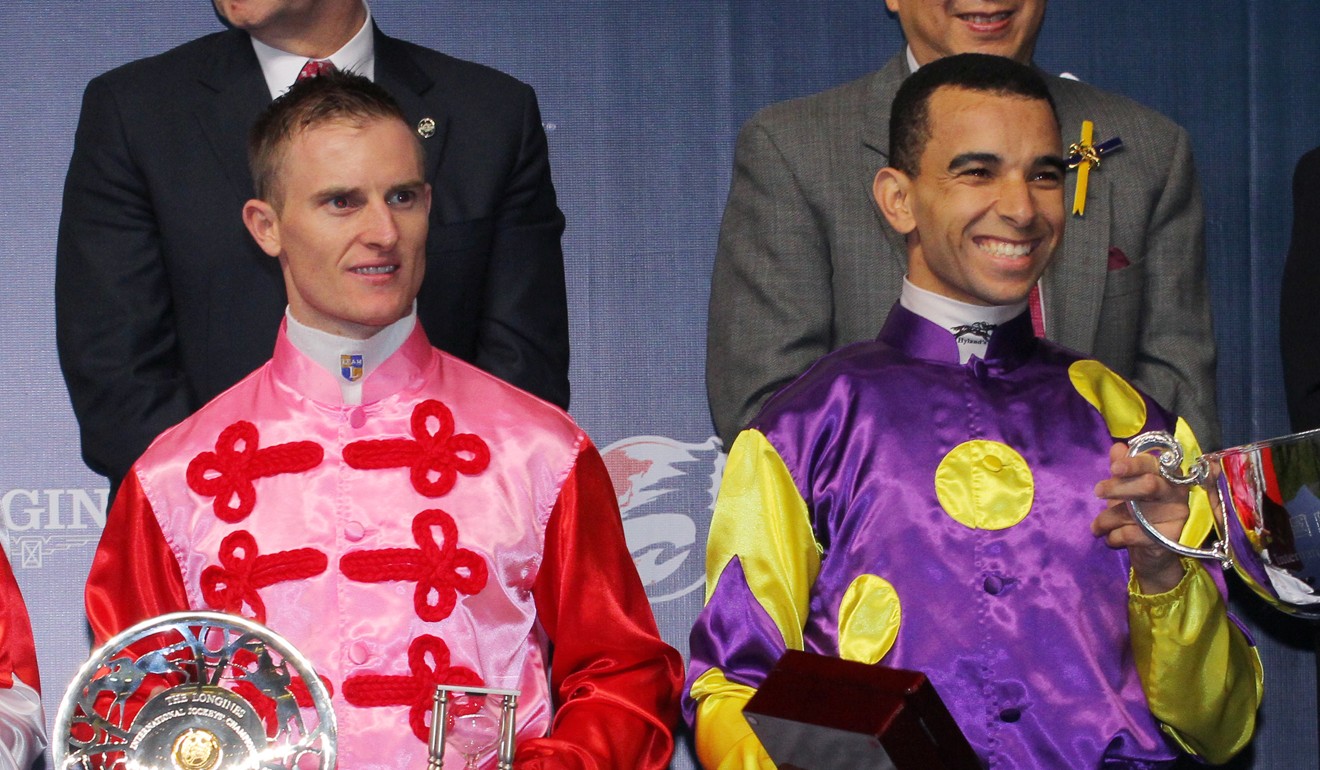 Beating the Brazilian, who set records as he careered away with the three previous championships, fair and square gave the 35-year-old a huge sense of satisfaction and achievement.
But with the Magic Man defecting to Japan, it leaves Purton alone at the top of the mountain. He had more winners last season than Teetan, Schofield and Leung combined.
So what happens now? Does he rest on his laurels? Does he take aim at 200?
"I have to try to defend my title," Purton said, while also reiterating his focus on the 12 Group Ones.
"To think I can ride 136 winners again – it may sound easy because I don't have the competition there now but it's just not that easy. Anything over 100 is good – 100 is always my target."
Purton is smart. He knows what is going on around him. He can be brash, he can be thoughtful, he can be ruthless. He is incredibly confident and competitive. He is one of the best jockeys in the world and he wants to ride the best horses. A phone call here, a sharp comment there, a quick text message. No one plays the game at Sha Tin better than him.
He is entirely aware of the position he is in – one he has worked damn hard to achieve. He has come a long way since riding 23 winners in his maiden Hong Kong season of 2007-08.
Zac Purton vs Joao Moreira: how the 'friendly but fierce' rivalry captivated Hong Kong racing and made them better riders
One of the keys to his success is acknowledging who has the real power – the owners and trainers. Ultimately, they decide who is successful because they are the ones who choose which jockey goes on the good horses.
Purton knows the gravitas his name carries – it is both a blessing and a burden. Being in demand is a great problem to have, but what do you do when four owners/trainers want you to ride their horse in the same race?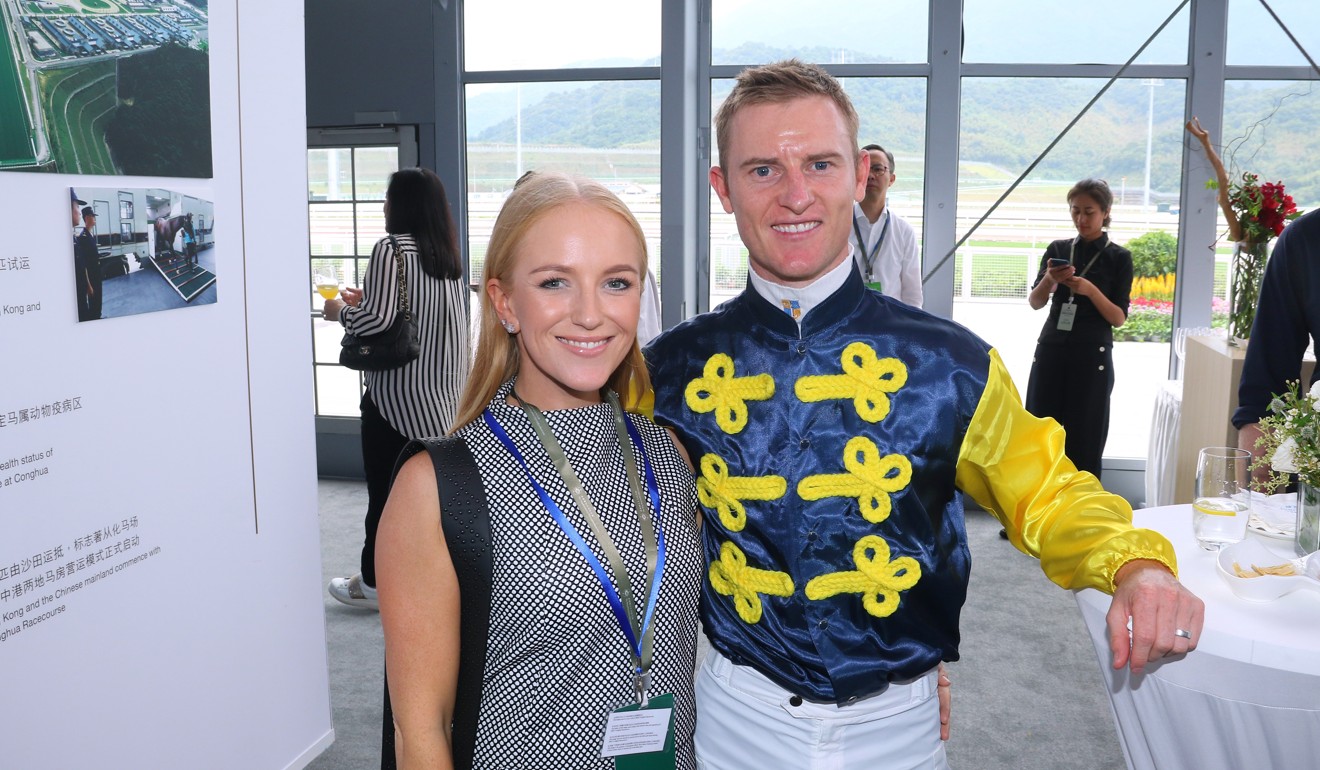 It was a pressure that helped bring down Moreira last season and the Australian knows it is probably his biggest challenge. It is hard to keep everyone happy so he needs to manage the situation as best he can – and be honest.
"I have been here for so long now that I've got so many great relationships with so many owners and trainers," Purton said.
Zac Purton breaks 'Magic Man' Joao Moreira's spell – 'nobody thought this was possible'
"Already this season I'm not able to ride everyone's horses in the barrier trials and we haven't even got to the first race meeting.
"I try not to let people down, once I give a commitment I try to stick with it and that was the difference between myself and Joao.
"Joao would promise six owners and six trainers that he was going to ride their horse in a race and you can only ride one, so there were five that were getting upset and you can only get away with that for so long.
"At the end of the day it's my job to try to ride the best horse in every race and hopefully I'm able to do that."
To do that, there is one man Purton needs to build a stronger working relationship with – 10-time champion trainer John Size.
Who will replace Joao Moreira as John Size's go-to jockey?
Over his career, Purton has had just 26 winners for Size from 123 rides. The positive is that five of those wins came last season – four of them with boom speedster Hot King Prawn while the other was the Group One Chairman's Sprint Prize with Ivictory.
"Hopefully with the door now open there, that's one area that I could pick up on and hopefully get more opportunities," Purton said.
"It would be nice if I could find a balance where I can ride a little bit for John but I can still ride for everyone that has got me to where I am – that's if John wants to use me."
Given his age and the way he is riding, it is reasonable to think Purton is at the peak of his powers, but that is not the way he sees it.
Callan Murray was front and centre for 'Pakistan Stop' and now he's out to make history of his own
"I can always improve, I can always get better," he said, revealing he still studies the jockeys he considers the best in the world.
"No one is perfect, I still make mistakes and I'm going to keep making mistakes unfortunately, but I've got to try to minimise them. I'm definitely not the complete rider, I can still learn."
Injuries are a constant concern – a bulging disc in his back, shoulder problems and recurring kidney stones were among his most recent ailments – and while those niggles are always a battle, he still feels he has plenty of years – and winners – left in him.
That's where the yoga and Pilates sessions come in, along with the occasional all-vegetable diet. He has learned to compartmentalise the responsibility of racing with a round of golf and quality time with his family. It is all about balance.
Hong Kong jockeys' summer snaps: weddings, exotic locations, the English Premier League and overseas winners
When Purton recently looked over the new line-up of jockeys, he realised he is now one of the oldest in the room. Only 13-time champion Douglas Whyte (46), Eddy Lai Wai-ming (44) and Neil Callan (40) have him covered.
The young punk from Queensland is now an elder statesman. And while the other riders jockey for position behind him, he has no intention of giving up his spot at the head of the table any time soon.