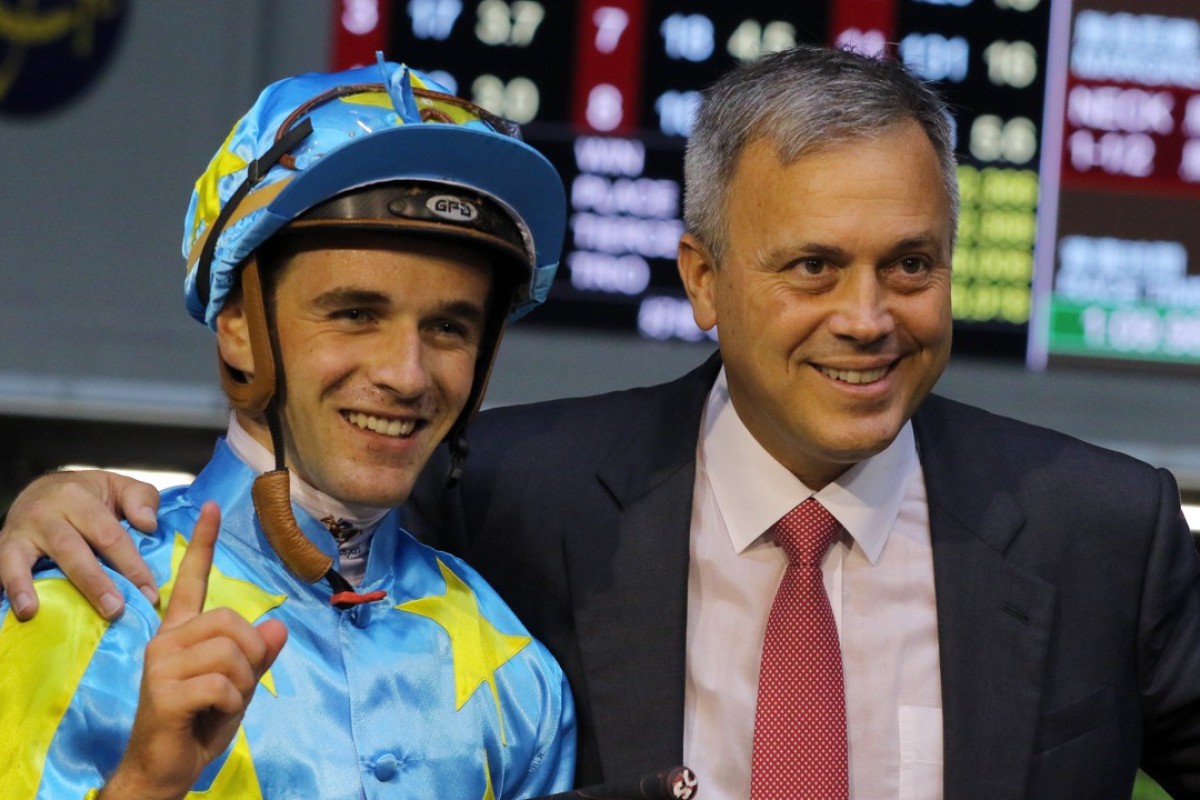 Here we address your thoughts, questions and statements from the previous meeting. Have something to say? Send a tweet to @SCMPRacingPost
Congratulations to Caspar Fownes training his 800th winner in Hong Kong last night. A great achievement in 15 years – and to think he was initially denied the licence application – @hkdarren
Fownes' feat on Wednesday night is noteworthy considering he is fourth on the list of current trainers to reach the 800-win milestone in Hong Kong, but there are more poised to join the club.
As it stands right now, John Moore (1,604 winners) holds pole position from Tony Cruz (1,179) and John Size (1,135), with Fownes next best at 800.
Obviously all are terrific trainers who have been plying their trade for a long time, but they have enjoyed the benefit of the ever-growing length of the Hong Kong season.
To put it in context, the legendary George Moore (John's father), was a dominant force during his 13 seasons, winning 11 championships, but he sits behind them with 721 winners.
He won his first title with just 29 victories (1972-73) and then had 64 in 1984-1985, his final term before handing over the reins to John.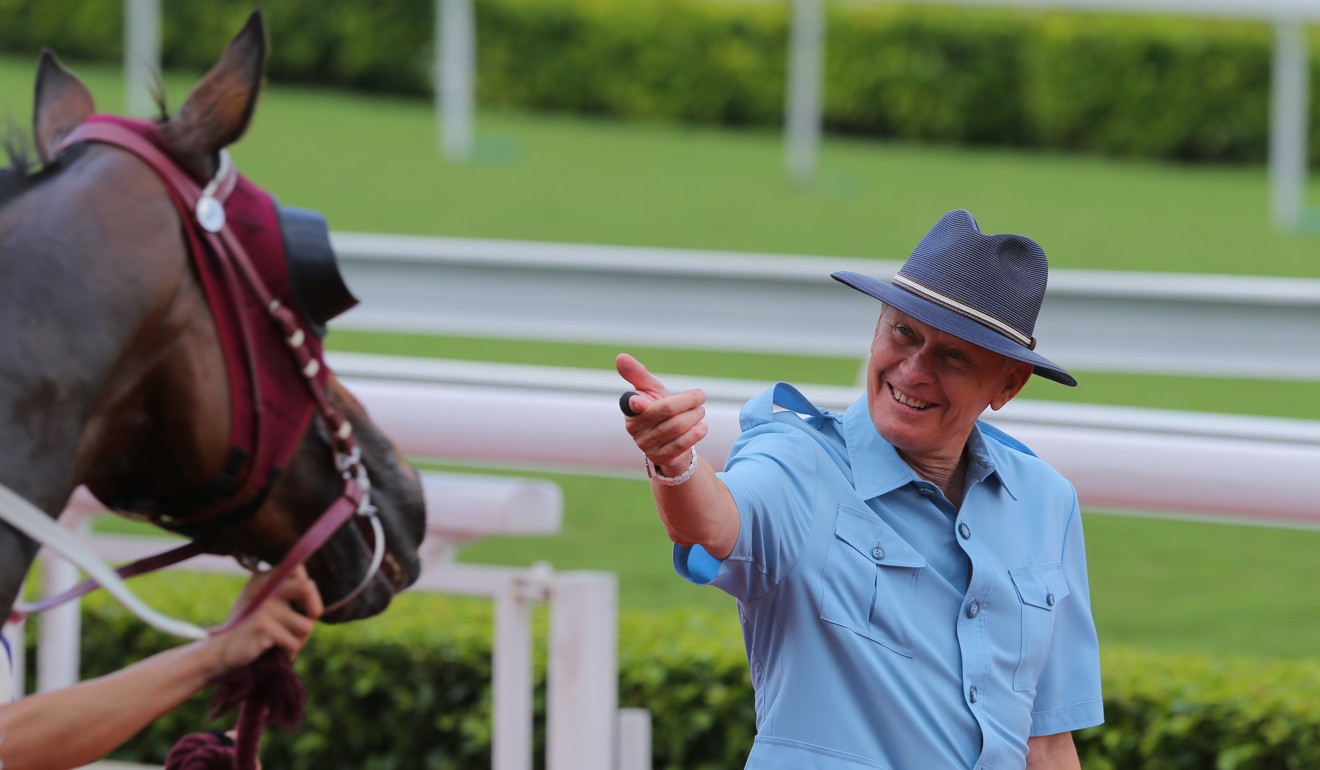 He also had one remarkable season in 1979-80 when he snared 87, which is absolutely astonishing given the era.
The other leading trainer of the era, Brian Kan Ping-chee collected 844 winners over a 25-year career with five championships. He is the only retired trainer to notch at least 800.
Trainer Caspar Fownes joins elite club with 800 Hong Kong winners
That's why is tough to compare eras – apples to oranges – as all of the trainers ahead of George have been at it for longer and with more races available to win.
Given the current 88-meeting schedule and the make-up of the training ranks, there should be a couple of additions to the 800-win club in the next few seasons.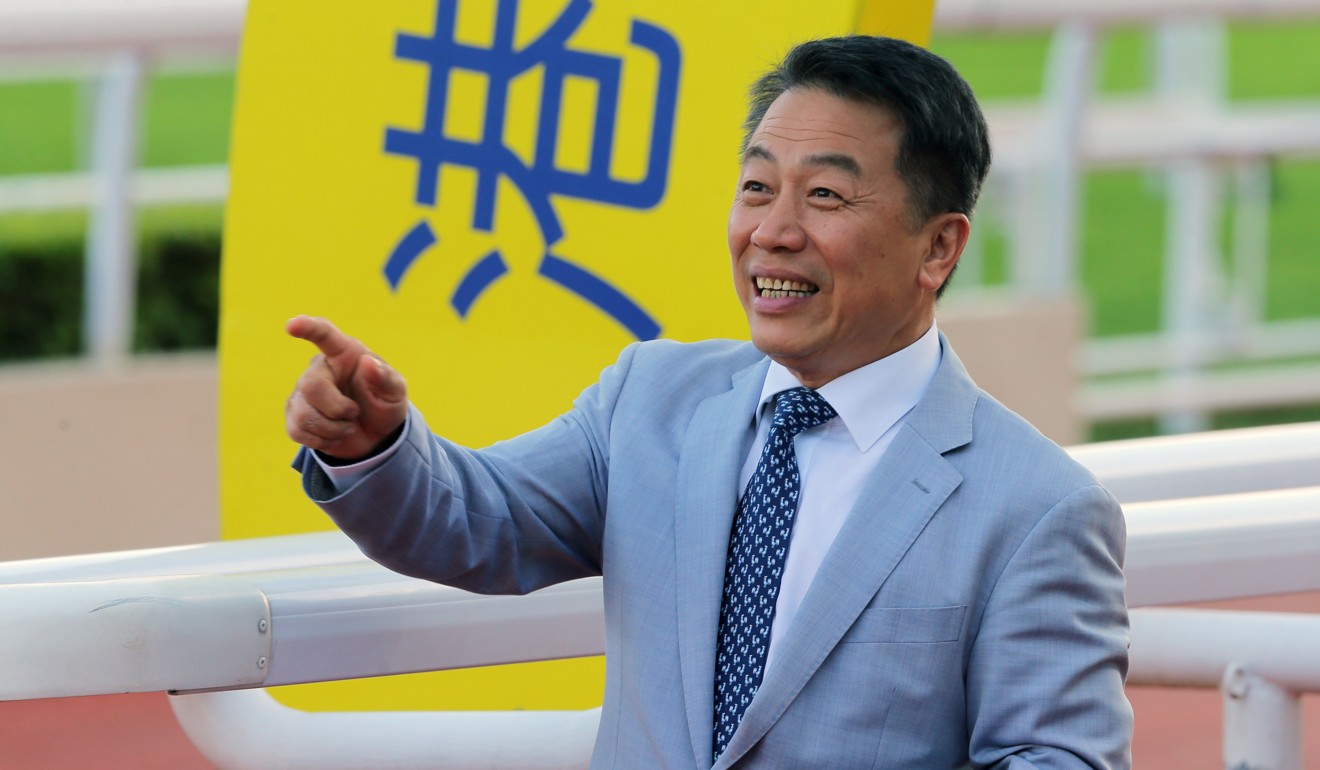 The 61-year-old Ricky Yiu Poon-fai is currently level with George Moore on 721 winners and is tracking to get to the mark next term, while Dennis Yip Chor-hong (who is just 51) has 673 winners and should push 1,000 given he has had more 30 winners each season since getting a licence in 2002-03.
Danny Shum hungry for more Group One success as Seasons Bloom begins path to HKIR
There are two options regarding the retirement of trainers right now, either they bow out at 65 or they get an extension until 70, if they fulfil certain criteria under the "John Moore rule".
Being a trainer in Hong Kong is a great gig so with longer tenures and more races, the 800-win club will keep expanding.
You can never keep a good man down as Country Star gives reigning champion trainer John Size his first win of the season – @HongKong_Racing
No one should ever be shocked that Size eases into the season slowly. He is famously patient and won't go to the races until it is in the interest of the horse.
That's why is was no surprise to see Country Star and Red Warrior prevail on Wednesday night. They both had no luck in their first starts and were likely to have taken plenty from the experience and will be better at their next outing.
Zac Purton the unlikely bridesmaid but his luck will change despite host of seconds
They both enjoyed the benefit of excellent runs in transit and saluted as punters expected. It is worth noting Zac Purton was aboard the duo (and gave them top rides) so it looks like the two reigning champions will be joining forces more than ever before – not a great sign for their rivals.
So don't be swayed by the slow start, Size is still a long odds-on favourite to claim his 11th title this season.