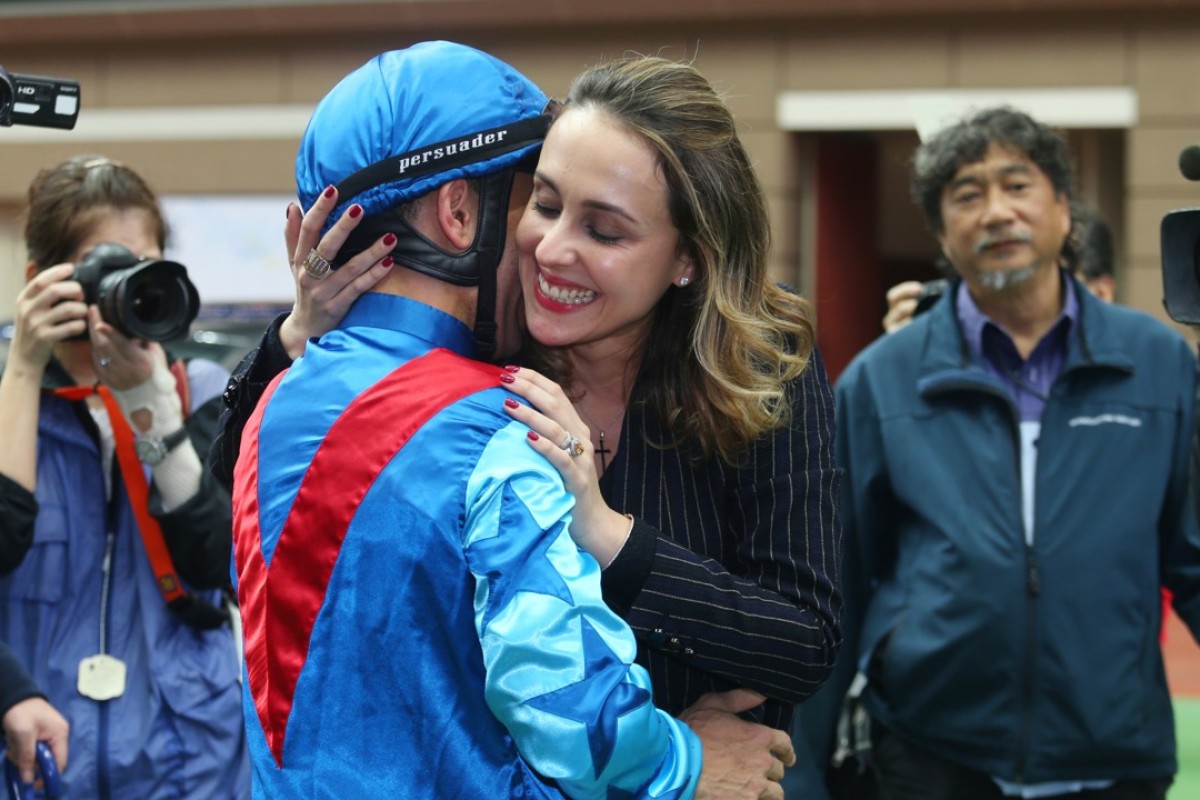 Joao Moreira's decision to leave Hong Kong for Japan in July was heavily scrutinised and just as many are analysing his return, but for the man himself and his family it's pretty simple.
After failing to obtain a full-time Japan Racing Association licence, the Magic Man signed a six-month contract to ride as John Size's stable jockey starting on December 9 and plans on staying in Hong Kong beyond the expiry of that deal on June 9.
"My family is very happy to be coming back to Hong Kong," Moreira said on Sunday after bagging a treble at Sha Tin.
"If your family is happy in a place you are likely to be happy too, but if you go anywhere your family is not happy, you are unlikely to be happy.
And Moreira sets the seal on a treble in the Sha Tin nightcap: Noble Steed looks nicely ahead of the handicapper in adding to the former champion's wins aboard Hot King Prawn and Raging Storm. #HKracing pic.twitter.com/7LIQfTqeVl

— HKJC Racing (@HKJC_Racing) November 18, 2018
"I promised my wife that if things didn't happen in Japan, she could choose where we would go next and she indicated that she wanted to come back to Hong Kong because she was happy here. She wanted to come back and I'm happy to come back too, so it's a good combination."
Joao Moreira declares long-term intentions after returning to Hong Kong with a bang
But while Moreira, his wife Taciana and their two kids are thrilled to be moving back to Sha Tin, the Brazilian was nothing but positive about his family's experience in Japan.
"Japan is a fantastic place and if it is not the best, it is equal to the best place in the world," he said. "The people are very respectful and polite."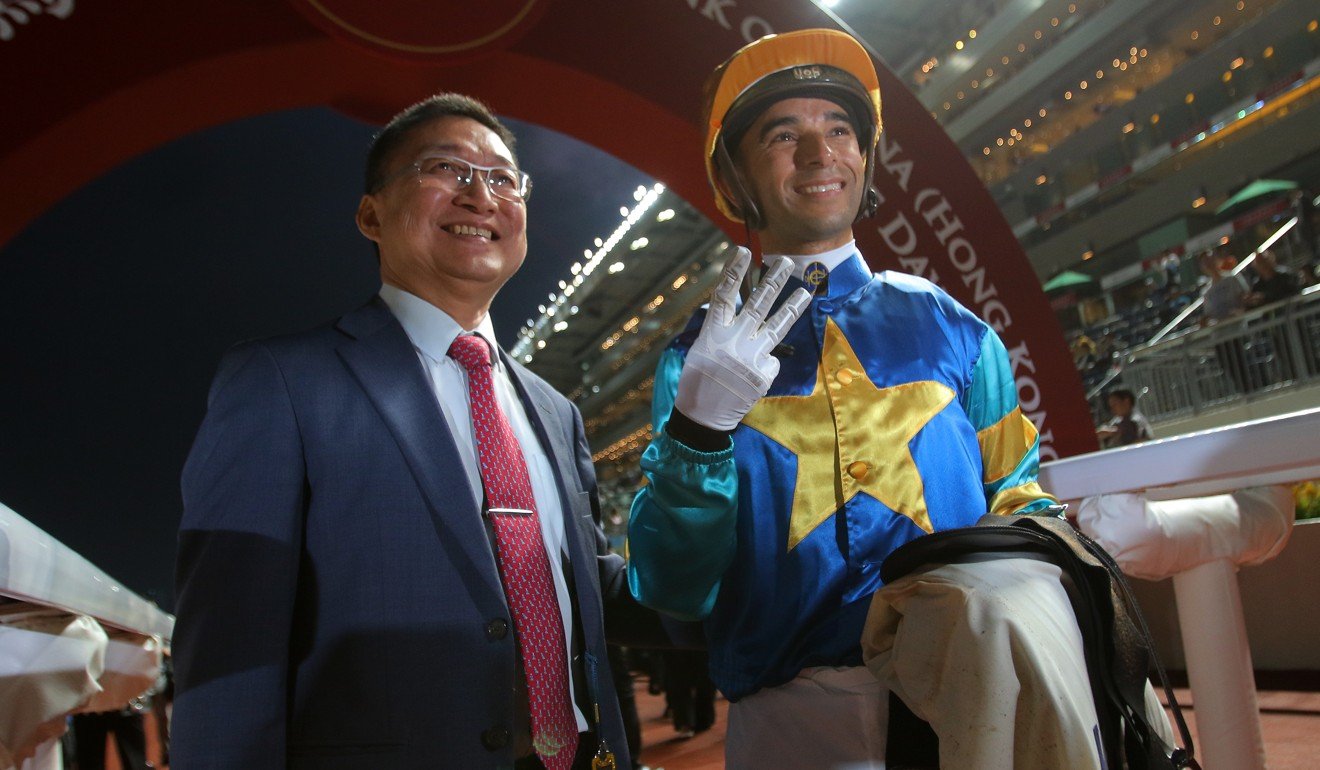 And Moreira isn't shying away from the fact things didn't go the way he would have liked in the Land of the Rising Sun.
"If I'm asked if I regret moving over there and giving it a try, I don't regret it at all. Because that's the only way you can achieve anything, if you give it a try," he said.
From cheers to boos and back again – welcome home Joao Moreira
"If you don't try, you are assuming you will fail and I'm not that kind of person. I go for it and I love the challenge."
The Hong Kong Jockey Club made it clear to Moreira when he applied to return that Hong Kong is not a place he can simply walk in and out of as he pleases, and it is no secret the club was not exactly thrilled with the nature of his departure, but the Magic Man is standing by his actions.
Hot King Prawn makes it nine wins from ten starts with a dynamic all-the-way success in the BOCHK Jockey Club Sprint: Joao Moreira dictates even fractions on the winner, who finds just enough to hold the late surge of Mr Stunning. #HKracing pic.twitter.com/wPwbSfRkCH

— HKJC Racing (@HKJC_Racing) November 18, 2018
"Whatever people are saying, I don't think I disrespected anyone and I actually think I do have the respect of the majority," he said.
Joao Moreira is back: Jockey Club gives the Magic Man green light to return to Hong Kong
"But people should know that I'm imperfect, I'm a human being and I make a lot of mistakes. I'm OK with that.
"People can have the opinion that it was a mistake going to Japan and I respect their opinion, but as the person who has actually done it, I have got to say it has been an amazing experience that will make me a better person and make me see things in life differently."