BMW Hong Kong Derby favourite Waikuku has been given the tick of approval by Jockey Club vets after galloping for the first time in almost two weeks, easing concerns he will miss the big race through injury.
But the John Size-trained gelding will be forced to do it the hard way in Sunday's HK$18 million feature after drawing the outside gate of 14 at Thursday's barrier draw.
The race was thrown curveball on Wednesday afternoon when it was revealed Waikuku had been battling a sore left front foot and had missed his usual trackwork during the week as a result, but Size galloped his star four-year-old on Thursday morning to prove his fitness.
"On Sunday morning he had a sore foot and by the afternoon he seemed OK and he has continued to make normal progress since then," Size said.
"[Thursday's gallop] was just a normal workout for him, there was nothing special or different about it, it was just the normal work that he would usually do. I think he will be fine for the big race."
Donnie Yen is a Hollywood superstar, but he is in awe of Hong Kong's top jockeys
Waikuku will be inspected again by Jockey Club vets on Saturday to make sure everything is OK before the Derby.
Size, who has won three of the past seven derbies, will take three other horses into the race, but it is Waikuku who has attracted the attention after winning four from five starts in Hong Kong since arriving from Ireland.
While the master trainer is usually at pains to make comparisons to his previous winners of the race in Ping Hai Star, Luger and Fay Fay, he believes Waikuku has the class to win.
"I think Waikuku has something in common with those winners, they have a good strike rate, they went up in the ratings fairly quickly, a couple of them have won with big weights in Class Two," he said. "All those things are difficult to do, so he has the class to do what they have done."
Hong Kong Derby favourite in doubt? Concerns over Waikuku's health
After jumping from the widest gate in his last start in Class Two grade, Size says barrier 14 may not prove to be a hindrance.
"It depends on how it plays out, it could be worse or it could be better, it just depends on the set-up of the race and how they run it," he said.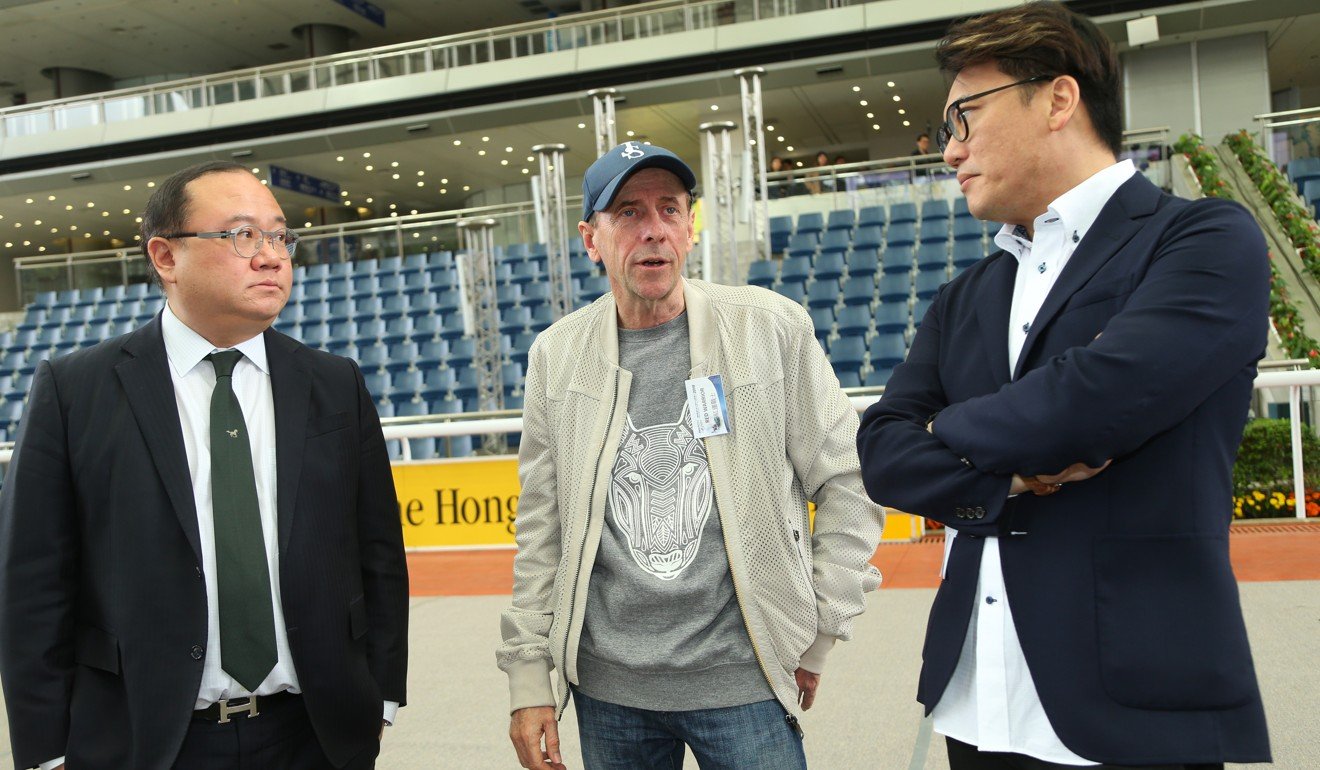 "I will look at it closely but he has proven to be quite versatile in a race, he began from the outside last start, they went very fast so he went back in the field. He isn't a difficult horse to manoeuvre."
Size has followed a different path with Waikuku, running him in the handicap races as opposed to going through the four-year-old series like most the runners in the Derby.
It is not the first time he has tried it however, with last year's winner Ping Hai Star coming from Class Two to take the prize.
"Since he came to Hong Kong we were hoping to point him in that [Derby] direction and as he went along and we asked him to qualify and go there, he came up to the mark pretty quickly," Size said.
The barrier draw was not kind to the favoured Derby contestants with Size's protégé Frankie Lor Fu-chuen failing to draw in the inside half of the field for any of his three runners.
Classic Cup and Classic Mile winners, Mission Tycoon and Furore, will jump side-by-side in barriers 11 and 12, while early favourite Dark Dream drew barrier eight for jockey Zac Purton.
"It's not perfect, but the horses are in good form and we will need luck in the race," Lor said. "I think Mission Tycoon will go to the front, hopefully he can lead by himself. With Furore, I need to talk to Hugh Bowman first. Dark Dream, he will probably go midfield."
Frankie Lor chases Hong Kong Derby history after trio trial at Sha Tin
Of Lor's trio of runners, Size believes it is Mission Tycoon who could pose the greatest threat.
"I don't know much about the opposition but I would say Mission Tycoon is one horse that may still have more improvement in him, he seems to be surprising the public by his efforts and that is a very good sign for the horse," he said.