There was no individual record, but Jockey Club owners did not hold back as they splashed HK$116.2 million (US$14.8 million) on horseflesh at Friday night's Hong Kong International Sale (March) at Sha Tin.
The HK$11 million mark set by Circuit Number One last year was never threatened but the Jockey Club made a profit of just over HK$12 million, which was "as expected", with an average of HK$4.3 million for the 27 lots.
The overall numbers were down on the corresponding sale last year, when HK$135.3 million was spent on 26 lots at an average of HK$5.2 million.
"It was a sensible sale, nothing ridiculously expensive, which I think is good," HKIS executive manager Mark Richards said.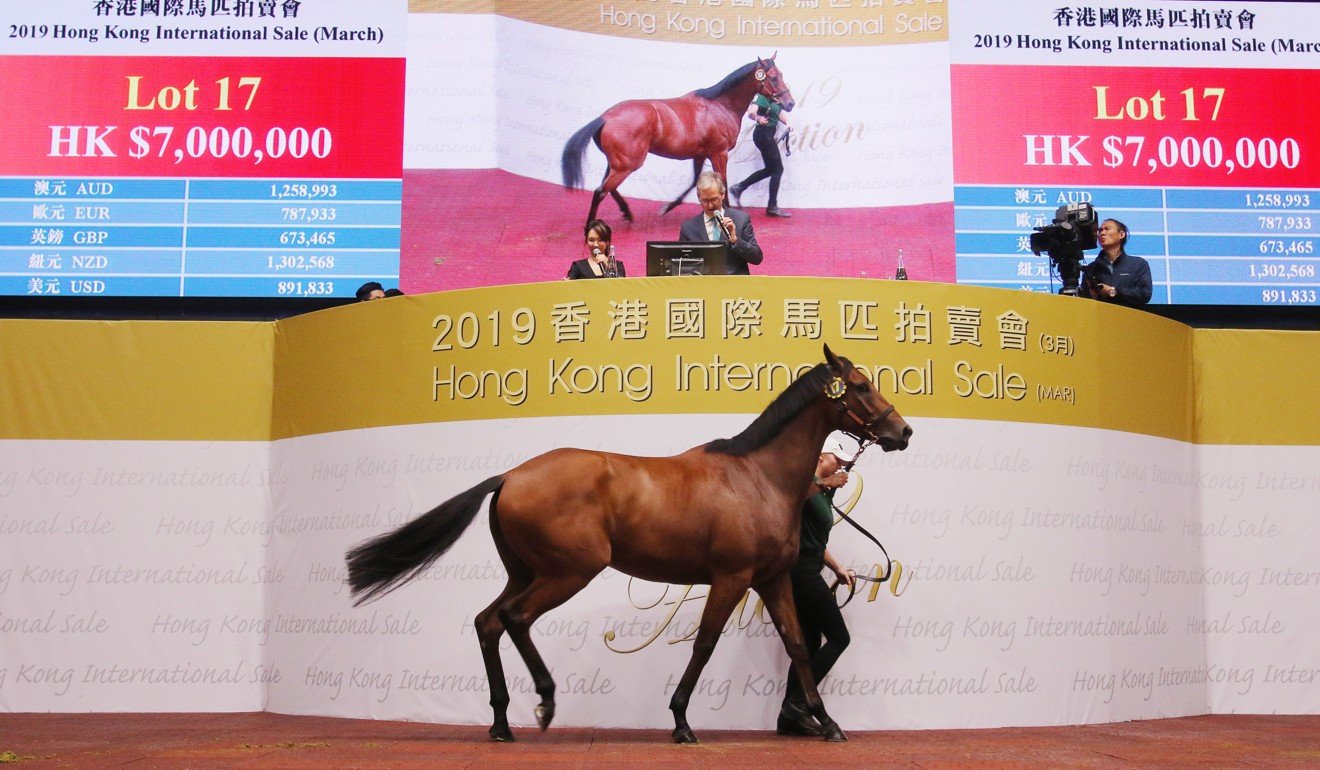 "There was good competitive bidding for all the right horses, I think there's a couple that people have got very good buys out of but generally speaking we've been very happy with the sale."
Two lots shared top billing at HK$7 million, Alessandro Palluzzi shelling out that amount for a son of O'Reilly, while the Tang Tou Syndicate did likewise for a son of Snitzel. The cheapest horse of the sale was a son of Big Bad Bob who went for HK$2.4 million.
"The O'Reilly is a full brother to Sacred Falls, so he was always going to be popular," Richards said.
Hong Kong International Sale: 'this is the best bunch of horses' ever assembled
"O'Reilly has been a popular horse here all his life but unfortunately he died a couple of years ago so that was basically the last of them, so that was a nice way to go out.
"I was a little bit surprised about the Snitzel, I didn't think he'd be the top horse, but that's a horse sale for you."
One of the banner horses, the only son of Frankel who went through the ring, could be the steal of the sale according to Richards, after being sold for just HK$3.5 million.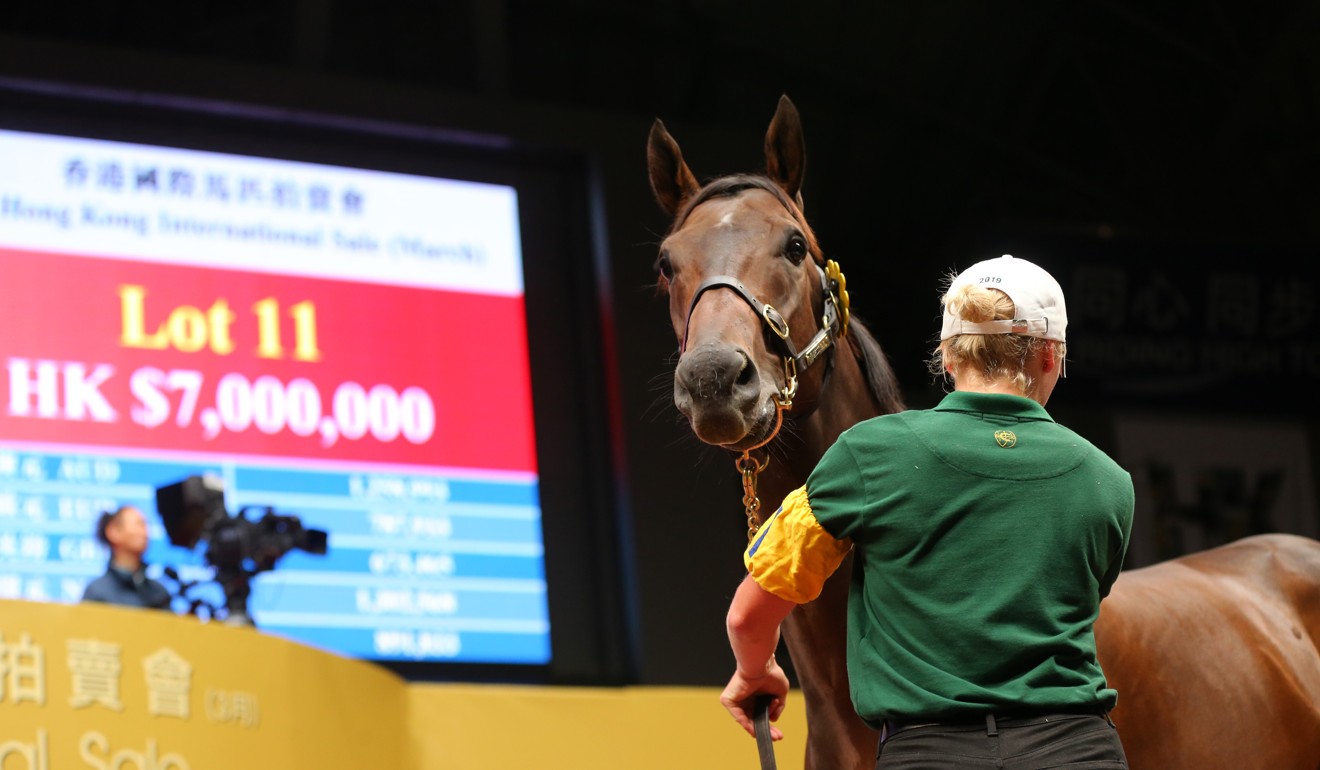 The potential Hong Kong Derby horse was picked up by a client of Richard Gibson, Michael Cheng Wing-on.
"I'm delighted to train him because he's got the potential to be a top-class stayer, so we'll be patient, cross out fingers and look after the guy," Gibson said.