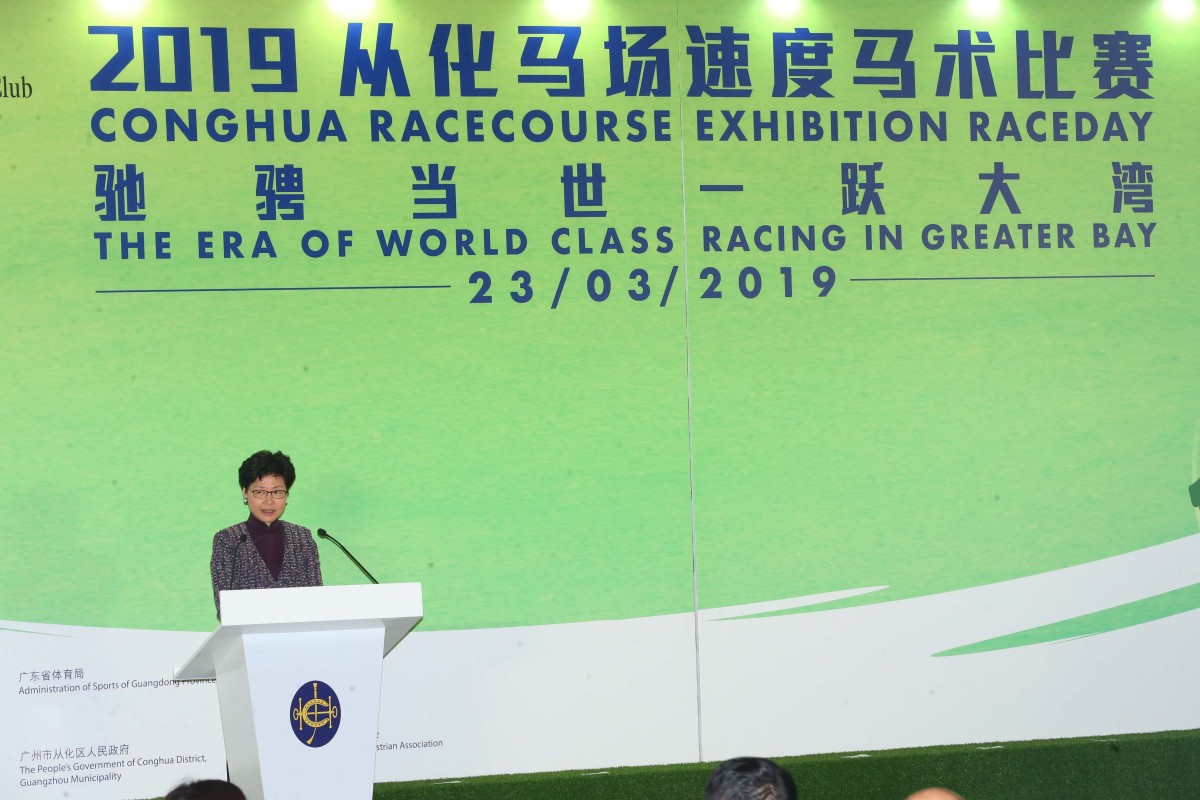 Hong Kong Chief Executive Carrie Lam Cheng Yuet-ngor has declared Conghua Racecourse the perfect blueprint for cooperation in developing the Greater Bay Area.
On course on Saturday as the Hong Kong Jockey Club held the first official race meeting at its HK$3.7 billion facility, Lam lauded the "high-level" dealings between Hong Kong and the mainland.
"Working cooperatively, employing our respective strengths, we have created an excellent model for what can be accomplished with the Guangdong-Hong Kong-Macau Greater Bay Area development," Lam said.
"Today's event is significant because it is not only jointly organised by the Hong Kong Jockey Club and the Conghua District Government, but also a laudable example of high-level cooperation between Hong Kong and Guangdong."
Saturday's meeting featured five races and was the first time Hong Kong horses have raced competitively on the mainland.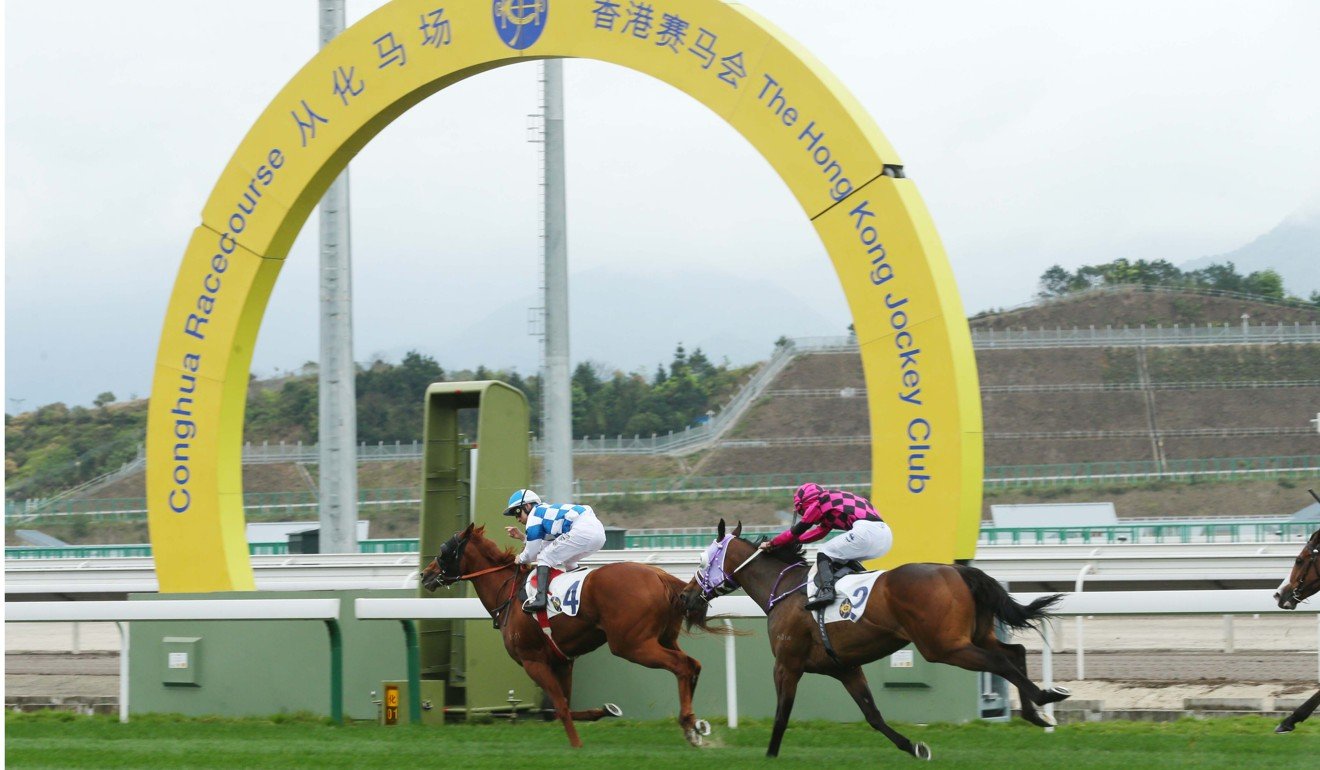 There was no betting and the races were shown in Hong Kong on a 15-minute delay.
A three-hour drive from the border with Hong Kong, Conghua is spread across 150 hectares and can house more than 660 horses, which are ferried between Hong Kong and Conghua in specially designed horse floats.
The facility maintains strict biosecurity measures, enabling horses to have the same health status whether they are stabled at Sha Tin or in Conghua.
Gambling, horse culls and failed dreams ­– racing's odd existence in China before the Jockey Club's Conghua plunge
"Thanks to the equine disease-free zone's successful creation, together with the joint efforts of many parties, the Hong Kong Jockey Club has transformed the [2010] Asian Games equestrian venue into today's Conghua Racecourse – the first thoroughbred training centre and racecourse in the mainland to reach the highest international standards," Lam said.
"Since the racecourse's official opening last August, the Hong Kong Jockey Club has implemented the groundbreaking 'one approval, multiple entry and exit' cross-boundary horse inspection and transport arrangement.
"I'm pleased to add that the World Organisation for Animal Health has identified Conghua as a successful example of an equine disease-free zone, while the European Commission has also confirmed its health status."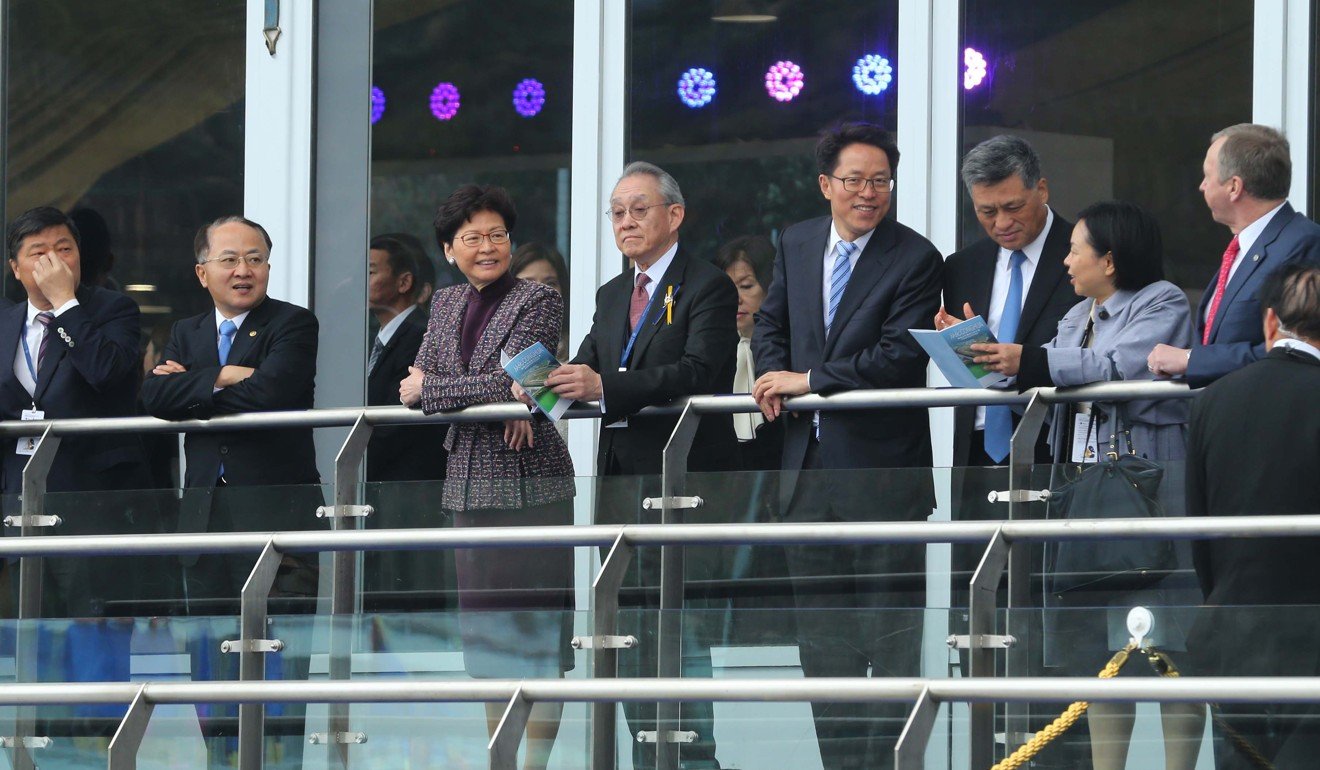 The first world-class horse racing event held on the mainland was attended by officials from the Central Government, as well as the governments of Guangdong, Guangzhou and Hong Kong and about 3,000 mainland fans.
Hong Kong Jockey Club chairman Anthony Chow Wing-kin said the meeting was a "historic day" for Hong Kong racing and relations between Guangdong and Hong Kong.
"Given its location in the superb natural surroundings of Conghua District, we believe it can do a great deal to promote Conghua as a national and international tourist destination, bringing both employment and economic development to the Greater Bay Area," Chow said.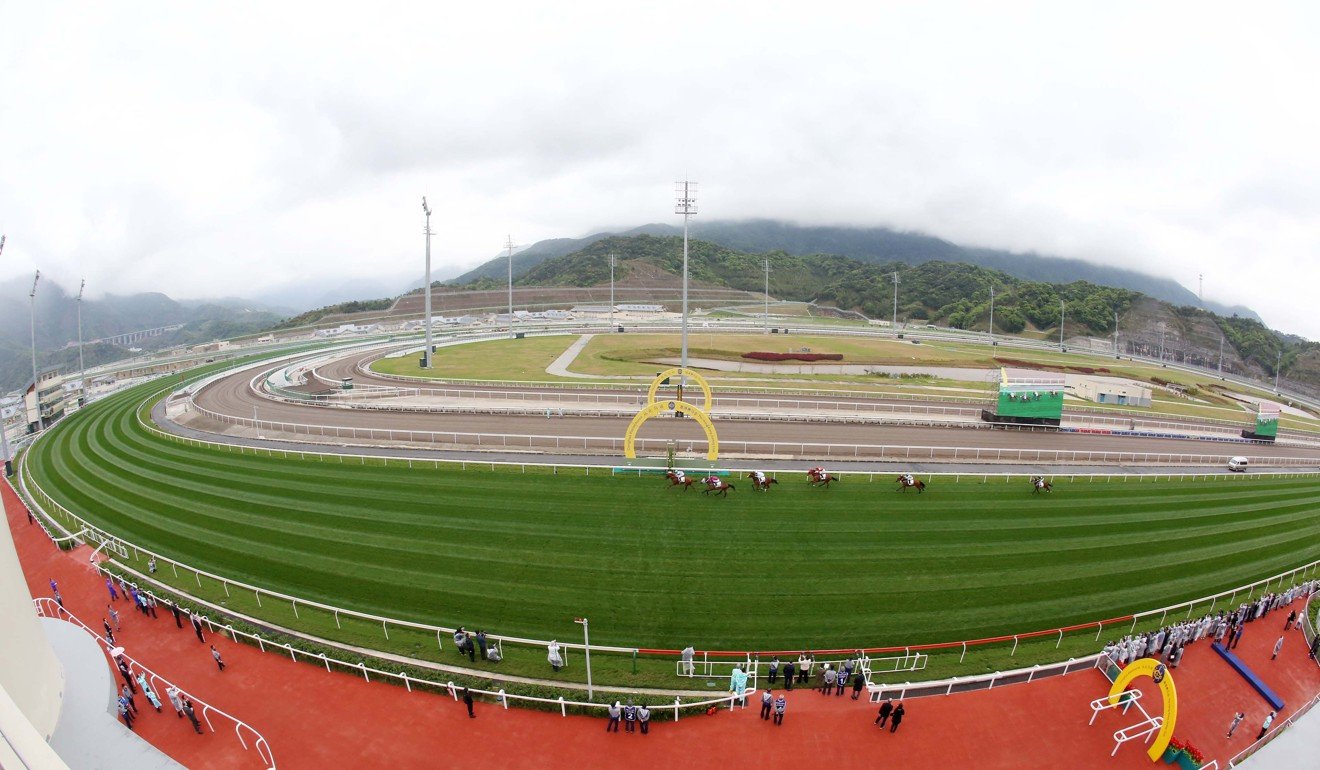 Lam noted that in recent months the Jockey Club has carried out more than 100 cross-boundary horse movements, adding that most Conghua's employees are from the mainland and trained by the Hong Kong Jockey Club.
"In the long run, that will ensure the development of world-class equine related professionals in the mainland," Lam said.
Jockey Club chief executive Winfried Engelbrecht-Bresges is hopeful Saturday's showcase will provide a benchmark for future mainland horse racing.
Hong Kong Jockey Club confirms date for historic mainland China race meeting at Conghua Racecourse
Engelbrecht-Bresges said the Conghua race day was held to the "same high standards of integrity, safety and animal welfare" as practised in Hong Kong.