The Group One Osaka Hai (2,000m) has traditionally been a favourites race and that could augur well for 2017 Longines Hong Kong Vase runner Kiseki, who looks poised to be sitting right around the top of market when the gates crash back at Hanshin Racecourse on Sunday.
The Katsuhiko Sumii-trained Kiseki is locked in a battle with Masahiro Otake's Blast Onepiece for favouritism of a race that has been taken out by the punters' elect in the last two years and 11 of the past 20 years.
While the five-year-old finished back in the field behind the superstar Highland Reel in that 2017 Vase, Kiseki went on to finish second to the seemingly untouchable Almond Eye in last year's Japan Cup and is looking sharp in the build-up to Sunday's feature.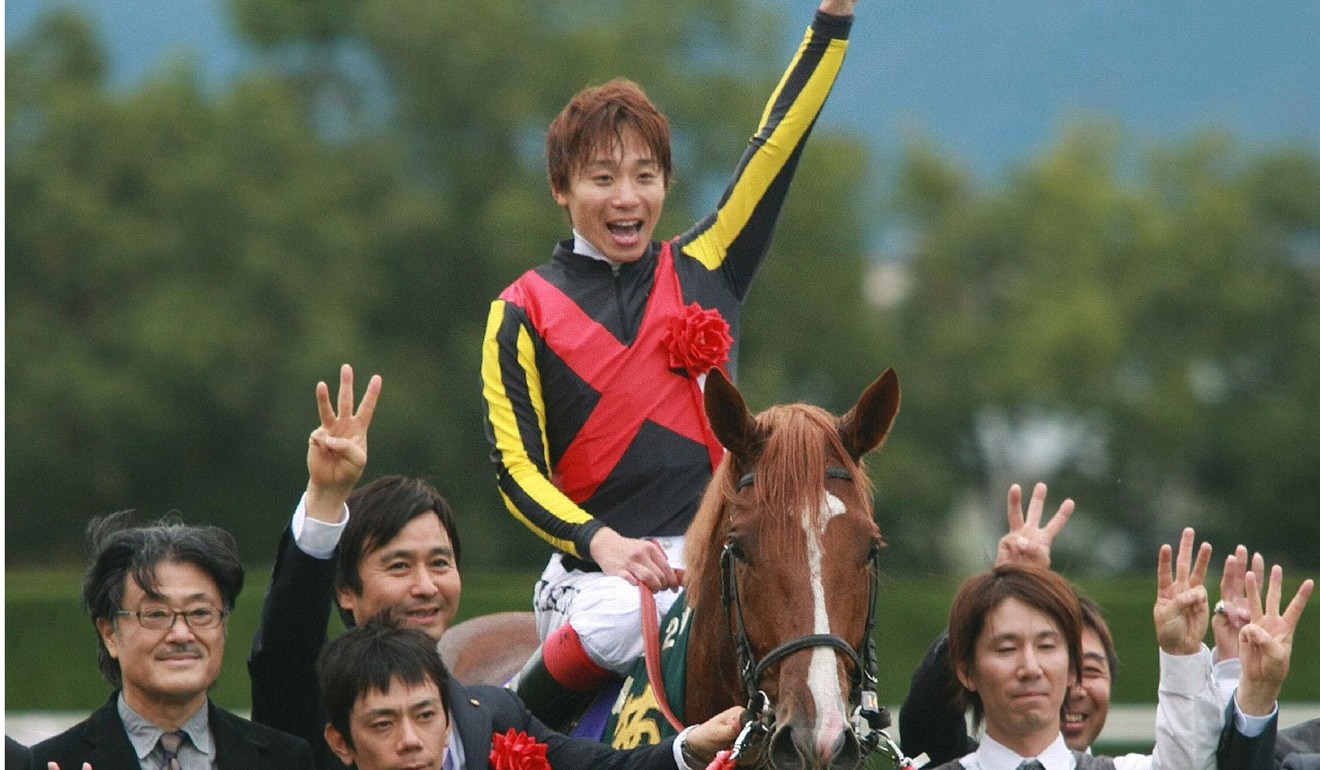 "We gave him a hard workout last week, so today we just gave him a blowout to see how he felt," said assistant trainer Yasuyuki Tsujino after a gallop this week.
HKIR: Japan's Yasutoshi Ikee hopes Persian Knight leaves him singing in the rain on Sunday
"He seems fit and has matured physically. I think he'll go to the gate in the same shape as he was for the Arima Kinen [in December, where he finished fifth]."
Yuga Kawada is in the saddle on Sunday and is confident Kiseki can put in a strong showing.
"He really raced well last year and gave his all," Kawada said. "The change of racecourse isn't a problem and with this strong line-up, I'm hoping he'll show us his best."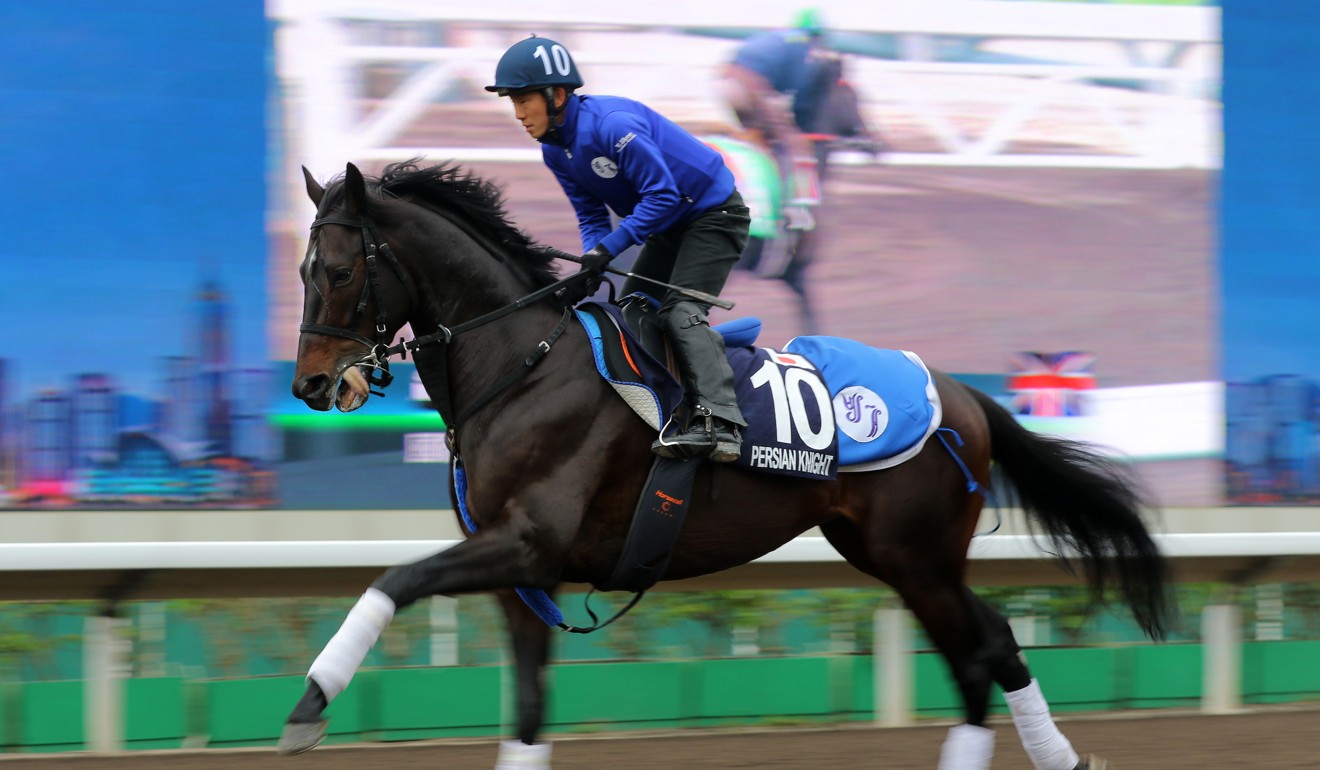 Blast Onepiece took out December's Group One Arima Kinen and looks likely to remain a force on his return to the racetrack, with jockey Kenichi Ikezoe praising his progressive nature.
"He was very calm and relaxed and his running was smooth," Ikezoe said after a recent gallop. "He has got better with each bit of work and I think he's come along nicely."
Kiseki is not the only horse in Sunday's race to have graced the Sha Tin track, with 2018 Hong Kong Cup fourth-place finisher Sungrazer and Persian Knight, fifth in last year's Hong Kong Mile, also lining up.
Both are rated single-figure chances in betting, while the Yasuo Tomomichi-trained Wagnerian is another set to win the attention of punters.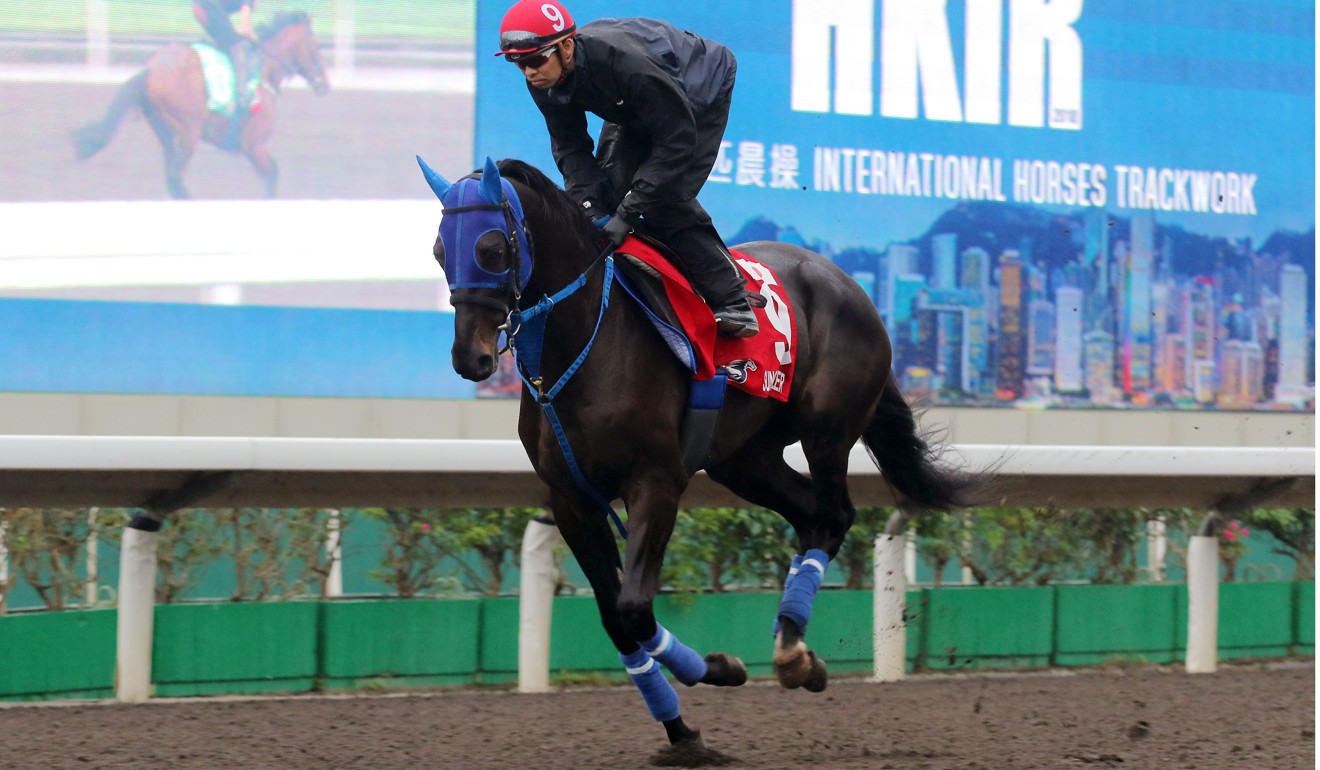 The four-year-old has not raced since his win in the Group Two Kobe Shimbun Hai on September 23 at Hanshin but assistant trainer Yusuke Oe left no doubt about how he is travelling.
"I focused on the finish, but he felt good all around," said Oe of the horse's recent work. "He's in good shape, relaxed and nicely toned now."
Wagnerian also took out last year's Japanese Derby, beating home Blast Onepiece underneath Yuichi Fukunaga, who rides the horse again on Sunday
"His breathing isn't bad and he's moving well," Fukunaga said. "I personally am looking forward to this race and am going to give it my best."