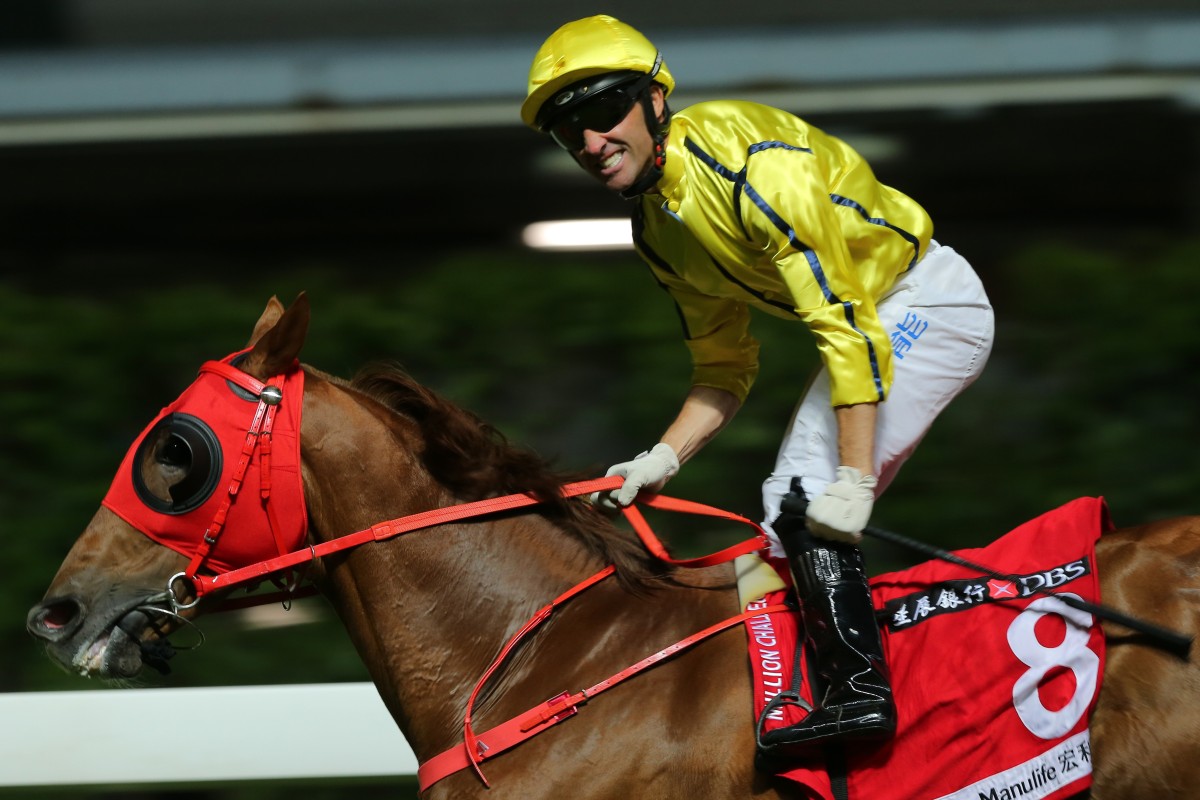 It took Neil Callan 46 days and the same amount of rides to notch his first winner of the season but only another 30 minutes to complete a 583-1 double as the Irishman kick-started his campaign at Happy Valley on Wednesday night.
There was a sense of relief for Callan after his win aboard Owners' Star in race five and that turned to sheer enjoyment when he backed up to salute aboard Happy Warrior in the very next event.
"Like they say in England, [winners] are like London buses. When one comes, they all come," said Callan, who endured six seconds before finally hitting the board.
"Hopefully the tide has turned for me and it's a big wave that I can stay on the crest of for a long time."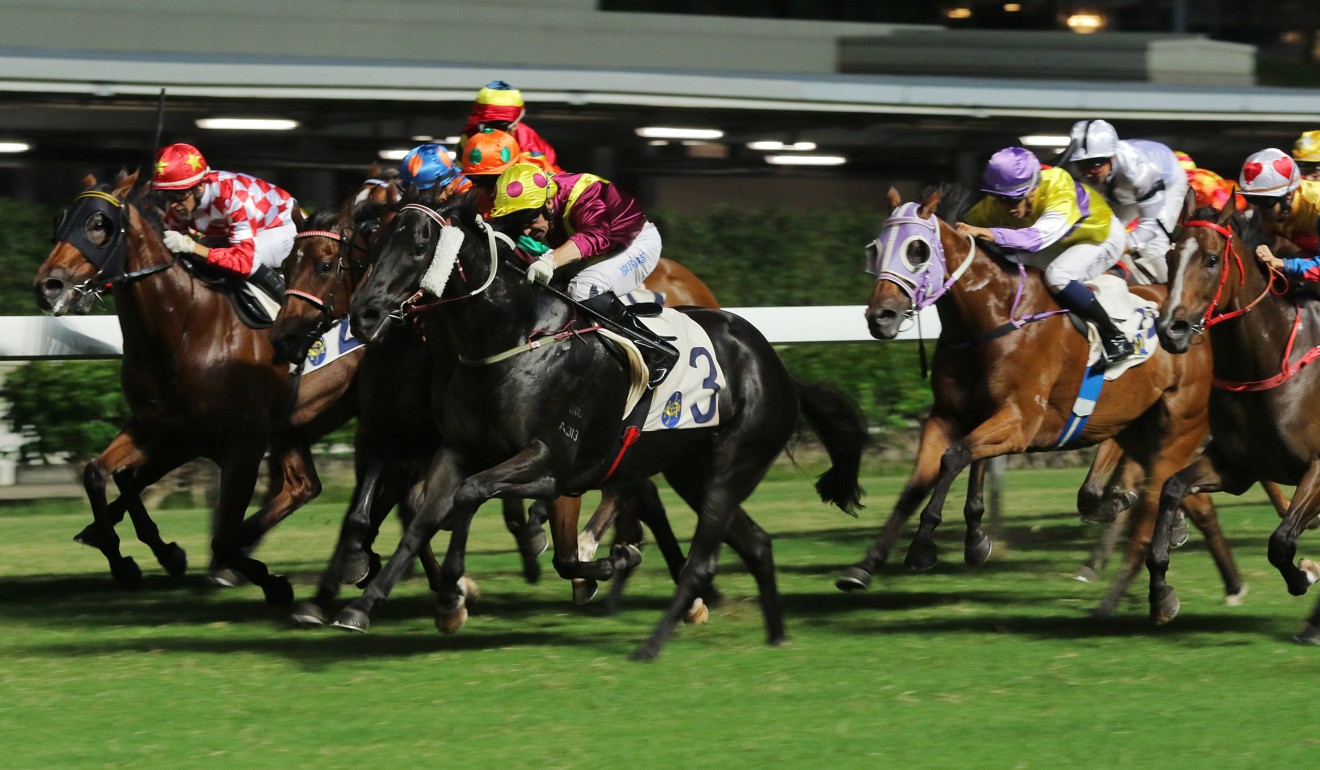 Callan was one of five active jockeys to enter the 11th meeting of the season without a winner and he wasn't hiding his delight at leaving Umberto Rispoli, Lyle Hewitson, Ben So Tik-hung and Alex Lai Hoi-wing in his wake.
"There's a bit of relief because you don't want to be the last," Callan said. "I've been in the position before so I'm not going to let it affect me but in the back of your mind you're always thinking 'I don't want to be the last, I don't want to be the last'.
"But it wasn't affecting my riding, I feel like I've been riding quite well and doing everything right."
It's not the first time Callan has experienced a dry spell since first riding here during the 2010-11 season and he has used that experience to his advantage.
"I've said numerous times that I've been here before and things have gone tough," he said. "When I arrived here it wasn't easy, so it's not like I haven't been there and done it.
"I was just relaxed and riding as well as I ever have. I've never changed and it just comes down to opportunities.
"I just wasn't getting that many good rides but I was keeping my head down and working away, just trying to get another ride and another ride.
"I was getting dropped off a couple that I was riding that were running well and that kind of put me on the back foot, but then it made me a little bit more determined."
Callan's win on Owners' Star in the Class Three American Club Challenge Cup (1,800m) was especially sweet after he beat $3.10 shot Xiang Bai Qi, a horse he rode in its last start before being replaced by Joao Moreira for Wednesday night's race.
After sitting behind the leaders in the run, the Danny Shum Chap-shing-trained Owners' Star found enough in the straight to reel in Crown Avenue and salute at $20.25.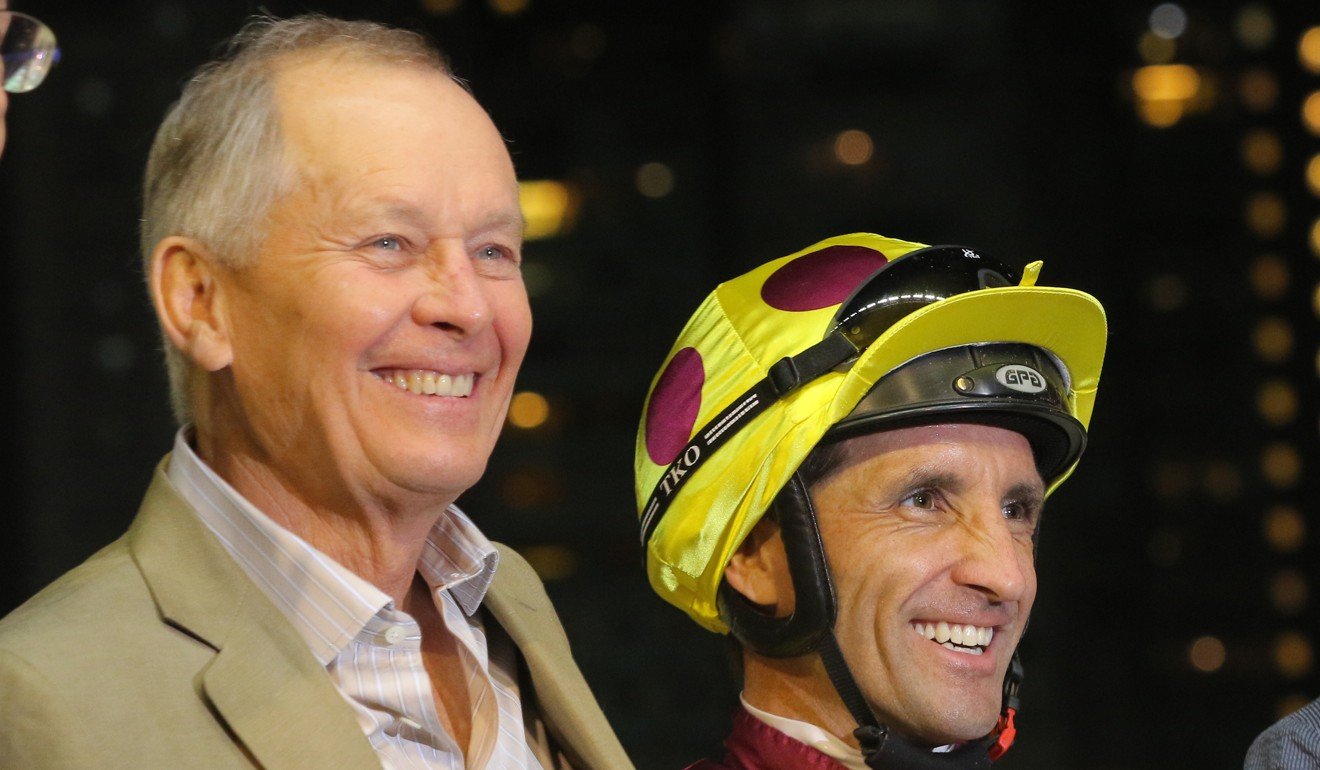 "It's good for Neil, I am quite friendly with him. He rode a good race and the horse is improving," Shum said, before explaining the turn of events that led to Callan riding Owners' Star for the first time.
"His trial was very good [last week] but Dylan [Mo Hin-tung] was worried about his leg, he said he pulled up no good. So I said 'if you don't think he's any good, then don't ride him'. So Neil rode him."
Happy Warrior was even less popular with punters and was sent out at $28.85, but Callan wasn't surprised as the John Moore-trained six-year-old produced an electric burst to come from last and win.
"I've been riding him every day and I said to John 'I might be mad but he's jumping out of himself, he'll run a race.' He proved me right," Callan said. "He showed a nice turn of foot and won well. It's good that John's horses are running well and I hope I can get more opportunities."
Moore finished the night with a double after also saluting with G Unit, while jockey Karis Teetan also enjoyed a fruitful evening, piloting Righteous Mate and Shining Ace to victory.