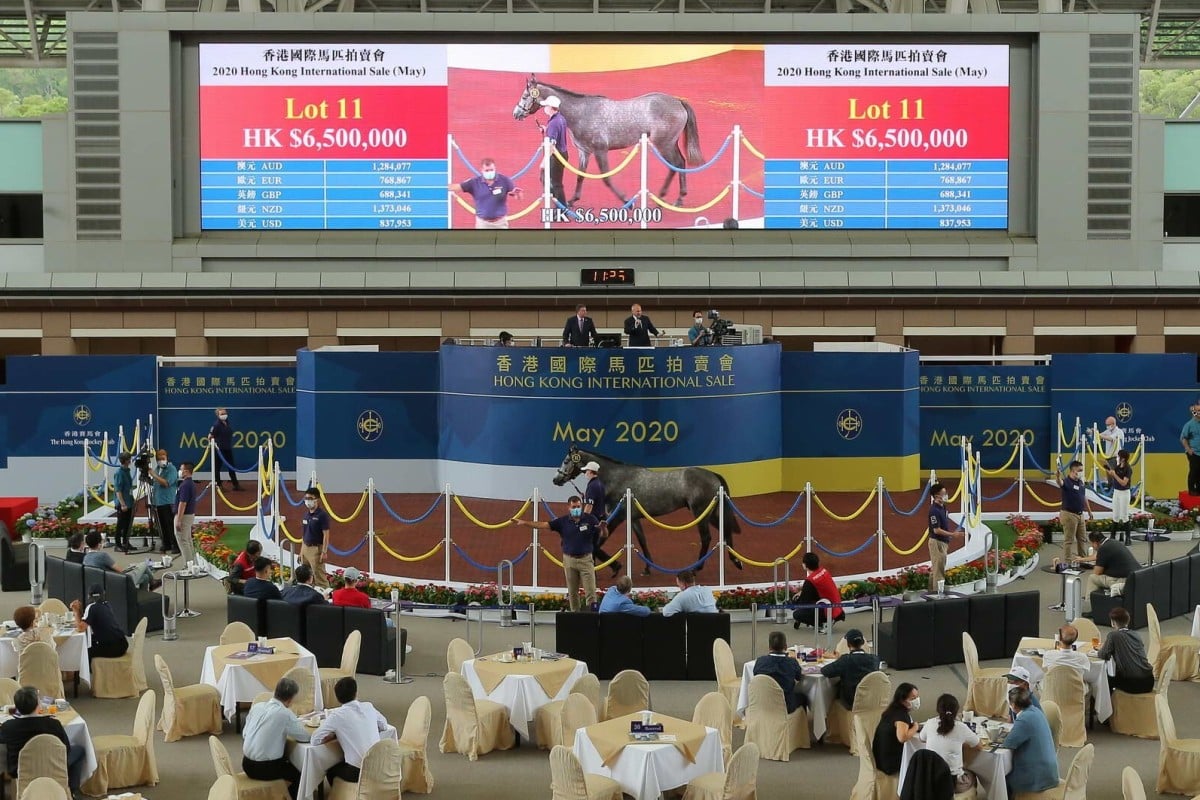 The Jockey Club suffered a loss at Saturday's Hong Kong International Sale, feeling the pinch in a tough economic environment, but there was a feel-good aspect with Pakistan Star's owner Kerm Din reuniting with trainer Tony Cruz to secure the most expensive lot.
Just 11 horses went under the hammer at the first sale of the season – it was originally meant to be held in March but was pushed back because of the Covid-19 crisis – going for a total of HK$31.7 million, which was HK$790,000 below their advertised presale cost.
The top lot was a grey son of Kodiac, who was bought at the Tattersalls October Yearling Sale in 2018 for 525,000 guineas (HK$5.2million), and after some spirited bidding he went to Din.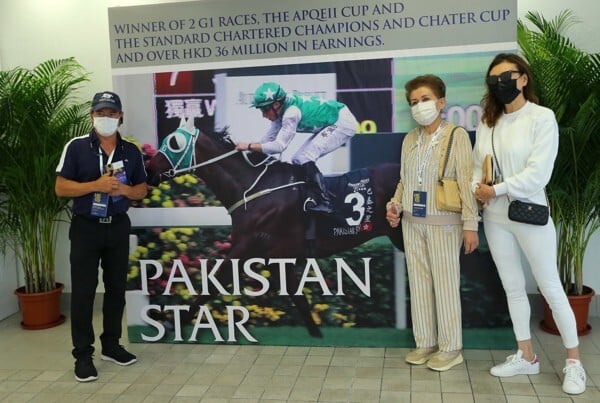 The owner is famous for his association with the mercurial Pakistan Star, who became a social media sensation with stunning last-to-first wins in his first two starts, before stopping in a race and eventually going on to win two Group Ones.
The enigmatic galloper, who is currently trying to resurrect his career in Dubai, went through the same sale ring in 2016 for HK$6 million and Din will be hoping for similar results as he will be sent to Cruz, the man who got the best out of Pakistan Star.
That was the highlight of the sale, which saw each lot average of HK$2.88 million and a median of HK$2.5 million.
The second most expensive horse was a son of Exceed And Excel, who went for HK$4 million, while a Holy Roman Emperor gelding sold for HK$3.7 million. The two cheapest went for HK$1.5 million apiece.
For context, at last year's corresponding sale, Jockey Club owners splashed HK$116.2 million on 27 lots at an average of HK$4.3 million.
"We expected prices would be a little bit down today because of the economy and the global pandemic. There were no great surprises and we're happy with the results," Jockey Club director of racing business and operations William Nader said.
"The most important point is that our interests are aligned to the owners. Our job is to select horses and prepare horses that can come in and produce a positive outcome for Hong Kong racing, so the true success of the sale will be known in the future.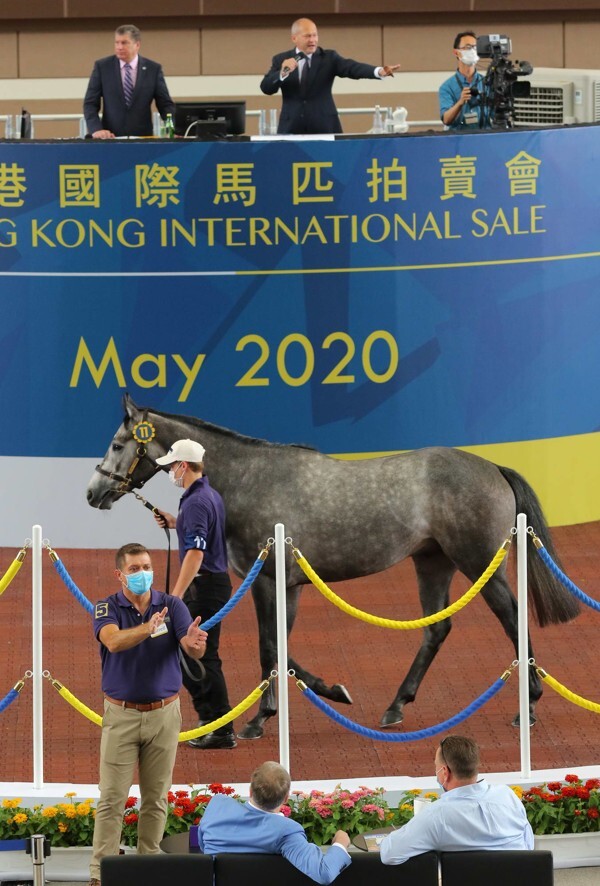 "We've made a few changes to help fine-tune the process and we are always aiming to get better year on year. It's an ongoing process and we think the horses, having come in much earlier this year – in December – have acclimated better for the sale. We think the breeze-up last week was much better as a result and we hope this approach will manifest positively in the performances of the horses next season."
The May sale offered horses purchased as yearlings in Europe and South America, while the upcoming July sale will offer mostly those bought in Australia and New Zealand, whose arrival in Hong Kong was delayed as a result of Covid-19 travel restrictions.
Help us understand what you are interested in so that we can improve SCMP and provide a better experience for you. We would like to invite you to take this five-minute survey on how you engage with SCMP and the news.