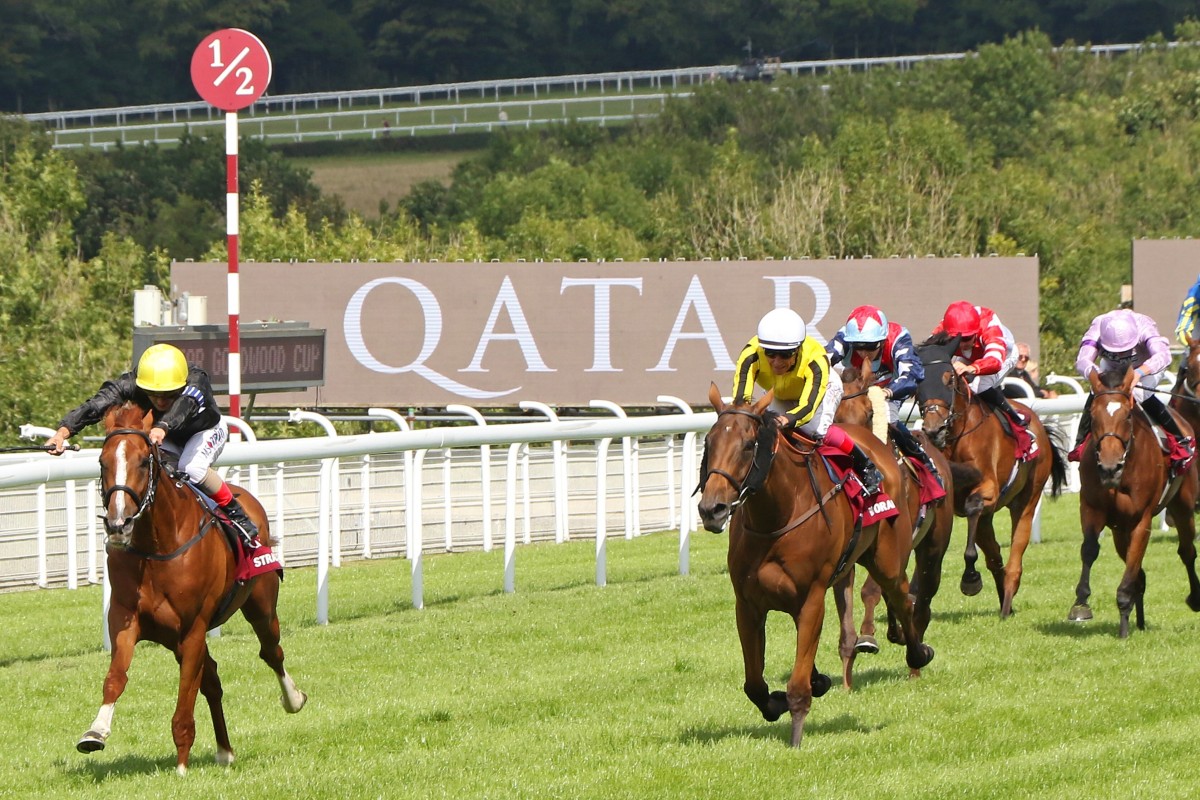 Some of Europe's biggest race meetings will be simulcast during the Hong Kong off-season – delivering HK$2.8 billion in extra betting turnover – if a Jockey Club proposal to the Betting and Lotteries Commission is successful.
The Jockey Club is trying to increase the maximum number of simulcast days per year from 23 to 37 as part of a campaign to fill the summer with feature events such as Glorious Goodwood, the King George VI & Queen Elizabeth Stakes, the Shergar Cup and the Ebor Festival.
Those extra 14 meetings will turn over an estimated HK$200 million each, while delivering the government about HK$350 million in additional betting duty per year and creating 1,100 job opportunities at off-course betting branches and telebet centres, according to the proposal.
Historically, the Jockey Club hasn't been able to simulcast overseas meetings during the Hong Kong racing off-season (from July 17 to August 31), but that changed in 2020 with the one-off allowance for the Kranji Mile card from Singapore on August 16, which was postponed from its original slot in May because of Covid-19.
That replacement meeting was a big success and "reflected the demand for simulcast betting and its popularity among racing fans", with turnover of HK$223.9 million and betting duty of HK$28.8 million going to the government.
As part of the justification for the move, the Jockey Club also outlines how illegal/offshore bookmakers are exploiting the summer break to "target Hong Kong bettors".
It cites a Hong Kong University of Science and Technology report, which stated that in the summer of 2018 the total amount wagered by Hong Kong bettors on overseas races via illegal channels was HK$320 million.
It also uses numbers from illegal betting platform Citibet, which claim during the break between 2016-17 and 2017-18 its average weekly traffic volume increased by 46 per cent compared to the average volume during the Hong Kong racing season.
The Jockey Club argues that by providing a legal channel for betting during the summer it would help combat the flow of money to illegal/offshore operators.
It also believes any concern on gambling impacting on Hong Kong's youth is overstated, saying 74 per cent of those who bet on simulcasts are aged 40 or above and people aged 18-21 account for only 1-2 per cent.
Other arguments in support of the proposal include servicing the increasing interest in international racing from Hong Kong fans, as well as the charitable contributions that will be returned to the community from the "operating surplus after tax".
As part of the process, members of the public have four weeks to submit views on the proposal before the Betting and Lotteries Commission makes a decision.
The Jockey Club hopes the plan is approved in time for the summer of 2021.