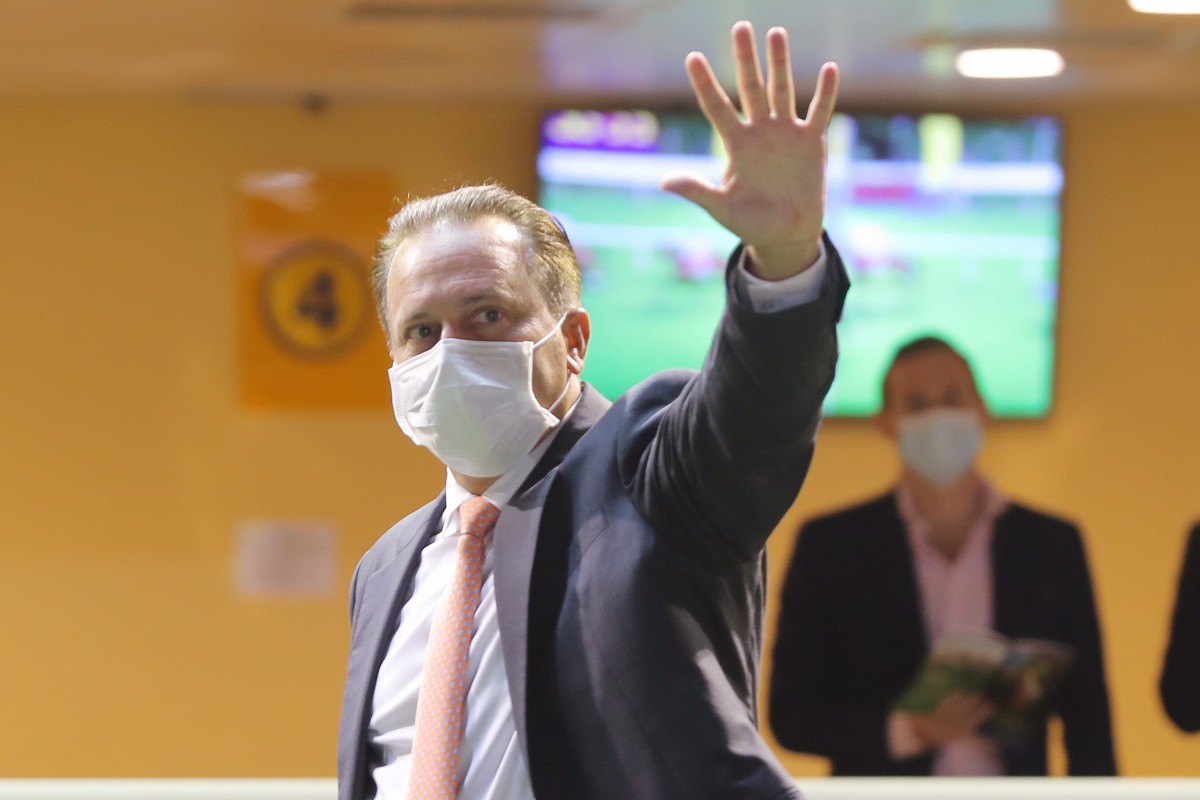 The "King of the Valley" Caspar Fownes shouted in delight as he notched his 500th winner at the city track while Neil Callan secured the final slot for next month's International Jockeys' Championship on Wednesday night.
The championship-leading trainer celebrated his milestone in trademark fashion – cheering his horse Explosive Witness home like it was his first and then striding to the winner's circle with five fingers in the air, relishing the moment.
No one enjoys a winner more than Fownes – he finished with two for the night after Royal Racer's earlier victory – and there is no doubt Happy Valley is a special place for him.
"This is what the game is about. Doesn't matter if it's Class Five or Group One, I just love it. I'm passionate and I want to give it everything," said Fownes, who joins John Moore as the only trainers to have achieved the feat.
"I love this track, it's been really good to me. I'm pretty good at placing my horses here but you need a lot of luck as well."
When asked for his favourite Valley memories, Fownes was quick to point to horses like Rainbow Chic and Noble Conqueror, but he admits the winning feeling is not quite the same with the normally packed stands and beer garden empty as the city deals with a fourth wave of Covid-19.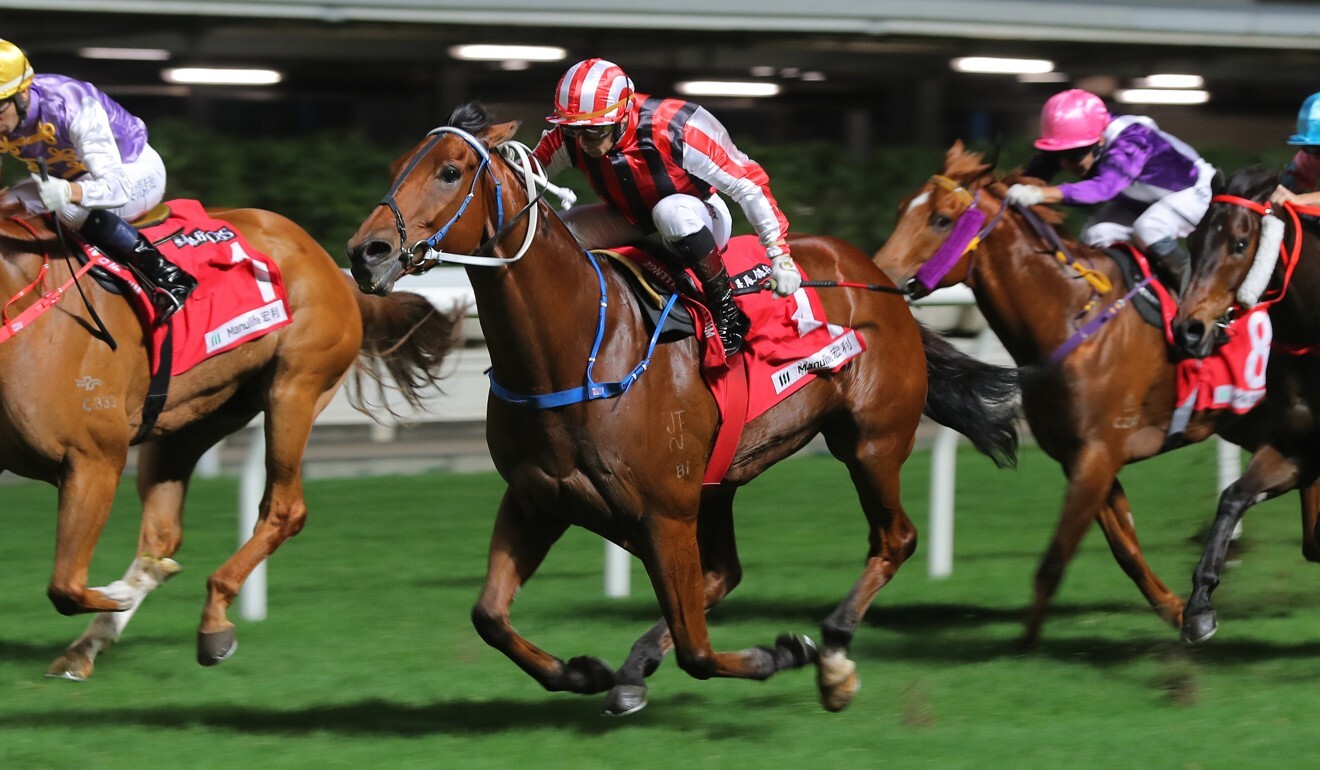 "More than anything [I miss the fans], but we've just got to eat a bit of humble pie now and let things settle and get Hong Kong back on track. The Jockey Club has done an amazing job to keep racing going and long may it continue," he said.
"In times like this everyone is feeling the pinch but we've got to come out here and try to enjoy life and be happy and healthy and see what we can do."
The other notable winner on the night was Callan, who will compete in the IJC for a second time after edging out Vagner Borges for the final place in the lucrative event.
This was the final meeting to make a pitch before the Jockey Club finalised the roster and the Irishman came into it holding pole position, locked on 11 wins with the Brazilian but having the edge on him in seconds.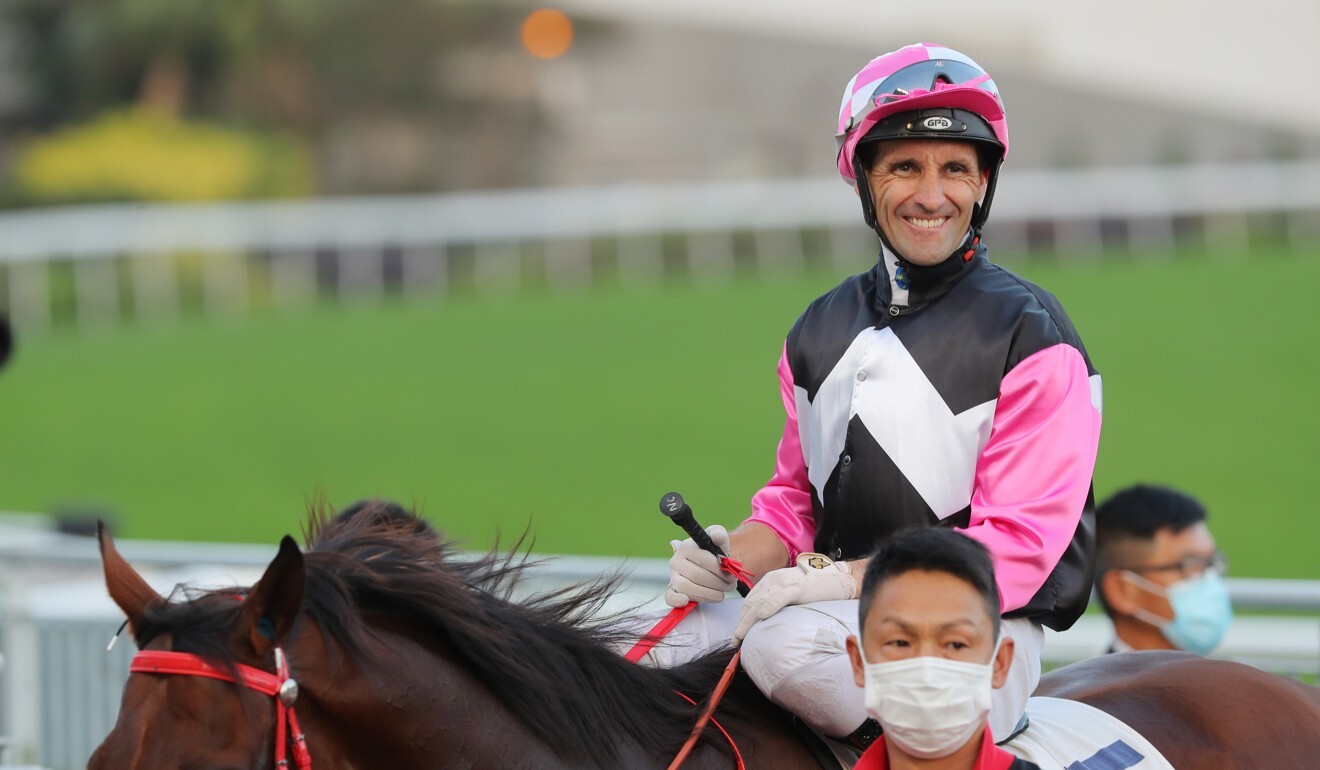 But neither managed to secure a winner and none of those just behind were able to bridge the gap, leaving the 42-year-old as the last man standing.
It means Callan, who made the full-time move to Sha Tin for the 2014-15 season, will have the privilege of representing Hong Kong 12 years after he flew the flag for Ireland in his only other IJC appearance.
"When I came and represented Ireland I was in a different position, I was top five in England and it wasn't even on my mind to come and ride in Hong Kong," Callan said.
"It was actually when I came that time that I said to my wife 'I'm coming back here'. That catapulted me into thinking I was going to come here and do a stint.
"Now that the opportunity is here [to ride in the IJC again], it [is special] because Hong Kong has given my family such a good life for the last seven years, so to represent Hong Kong just means a little bit more."
Callan will compete against six elite riders from Europe – Ryan Moore, Pierre-Charles Boudot, Tom Marquand, Hollie Doyle, William Buick and Mickael Barzalona – in the HK$800,000 contest on December 9, alongside fellow Hong Kong-based jockeys Joao Moreira, Zac Purton, Karis Teetan, Vincent Ho Chak-yiu and Alexis Badel.
Only three jockeys actually tasted success on the eight-race card, with Moreira and Purton each snaring a treble while Badel took home a double.
The Magic Man, who now has 42 winners for the season, drove home Rewarding Together, Ambitious Heart and Royal Racer.
His arch-rival Purton lifted Total Power, Grateful Heart and Holy Heart over the line. Badel provided the first winner of the night – Class Five cult hero Virtus Star – as well as Fownes' 500th on Explosive Witness.
Chad Schofield was the only rider to earn the wrath of stewards, outed for two meetings after causing interference on A Smile Like Yours in the third event.