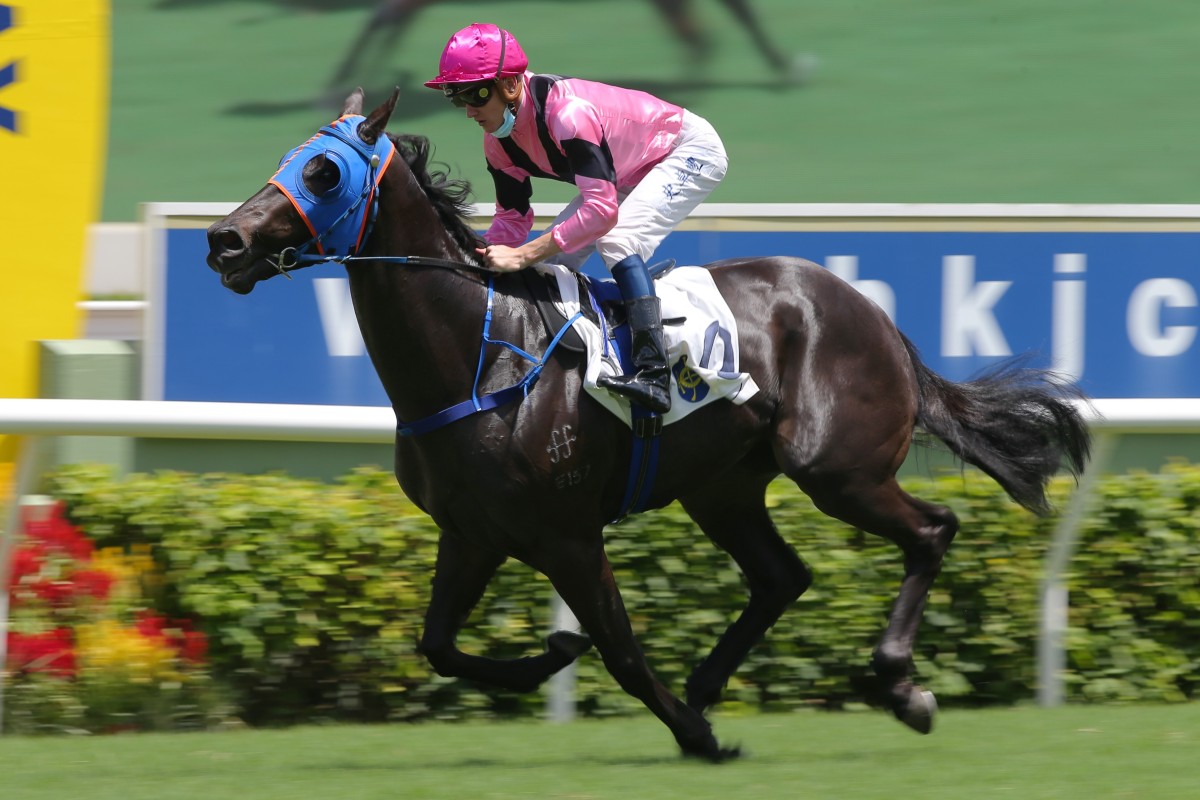 Chad Schofield brushed off a bout of chickenpox and returned straight to the winner's circle, securing a double with a couple of promising young horses at Sha Tin on Sunday.
The 27-year-old had to spend eight days isolated at Beas River while recovering from the illness, but he made up for lost time with an impressive display in his first meeting back.
Schofield kicked things off with Jimmy Ting Koon-ho's Gluck Racer, who landed a dominant victory in the fourth event.
"It's nice to have a win [after the illness], he's a nice pick-up – first emergency and he got a run," Schofield said of the three-year-old, who now has two wins from his five starts.
"I was booked to ride him on Wednesday night but he came with a good draw today and he had the run of the race and won very softly."
He followed it up with David Hayes' talented youngster Lucky With You, who made amends for his debut second with a strong showing in the Class Four Entrapment Handicap (1,200m).
Schofield took the initiative from barrier 10, rolling straight to the front and controlling the race, holding off a late challenge by $126 shot Millennium Falcon to secure his maiden victory.
"The margin wasn't big, but it was softer than it looked. He showed his speed, got to the front, spat the bit out and just relaxed completely," Schofield said.
"I kept him going between the 400m and the 200m, he was all alone out in front and looking around, so it was just a matter of keeping him going to the line. He's a nice young horse."
Gluck Racer's victory completed a double for Ting, who also tasted success with Alloy King (Antoine Hamelin) in the opener.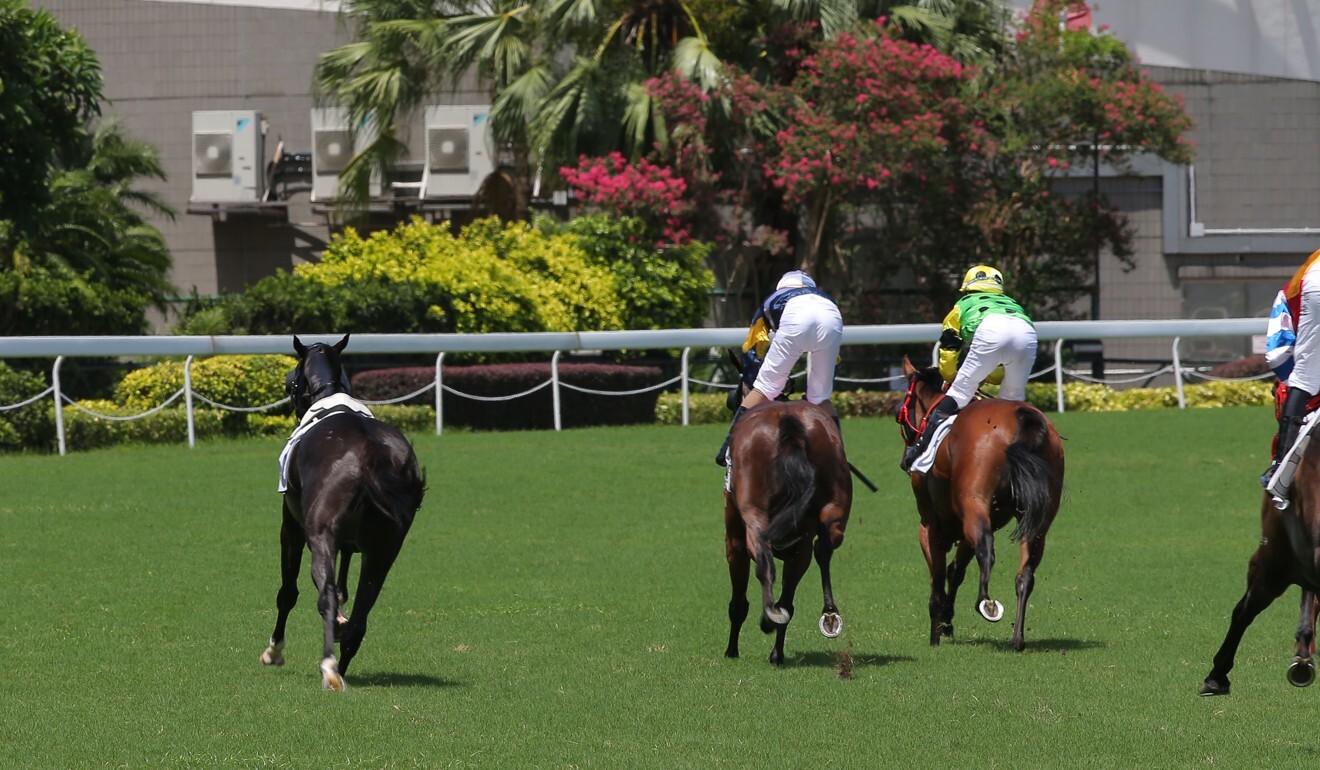 Poon comes off Plikclone
Matthew Poon Ming-fai has had his season cut a few races short after falling off Plikclone in the Class Four Victory Marvel Handicap (1,200m).
David Hall's five-year-old clipped heels early in the straight, sending the 27-year-old tumbling into the turf.
Poon, who was sitting up and conscious, was stood down from the remaining seven races and it looks at this stage as though any injuries are minor.
With Poon already suspended from the final meeting of the term at Happy Valley, he will have plenty of time to recover in time for the season opener on September 5.
Strike it Lucky
The talented Lucy Patch finished his campaign on a high note with an impressive victory in the Class One Hong Kong Racehorse Owners Association Trophy (1,200m) at Sha Tin yesterday afternoon.
It was the Francis Lui-trained four-year-old's third win of the season from 11 starts and the veteran trainer has high hopes for his charge moving forward.
Woah! Lucky Patch tears down Sacred Kingdom's 14-year Class 1 (1200m) record with a blazing 1m 07.62s victory in the Hong Kong Racehorse Owners Association Trophy. #HKracing pic.twitter.com/KIRVe97zQH

— HKJC Racing (@HKJC_Racing) July 11, 2021
"If he can improve I think he can be a Group horse. We might look at racing him in the Chief Executive's Cup on opening day," Lui said.
"He's a nice horse. You can see in his previous races that he's so keen and this time we changed the visor and let him see a little bit more. We were lucky, we had a good draw and he was able to relax."
Apprentice Lo back in action
The career of one-time Hong Kong apprentice Gary Lo King-yeung will resume next month after he made the move back to South Australia.
After being called up to the Hong Kong ranks early last year, Lo sensationally had his licence revoked because of "a pending employment-related matter" before he'd even ridden in a race, with his conduct not up to the stringent standards required by the Jockey Club.
However, the club said it wouldn't stand in his way of resuming his career in another jurisdiction and Lo will now base himself in Adelaide, where he spent most of his time during his apprenticeship.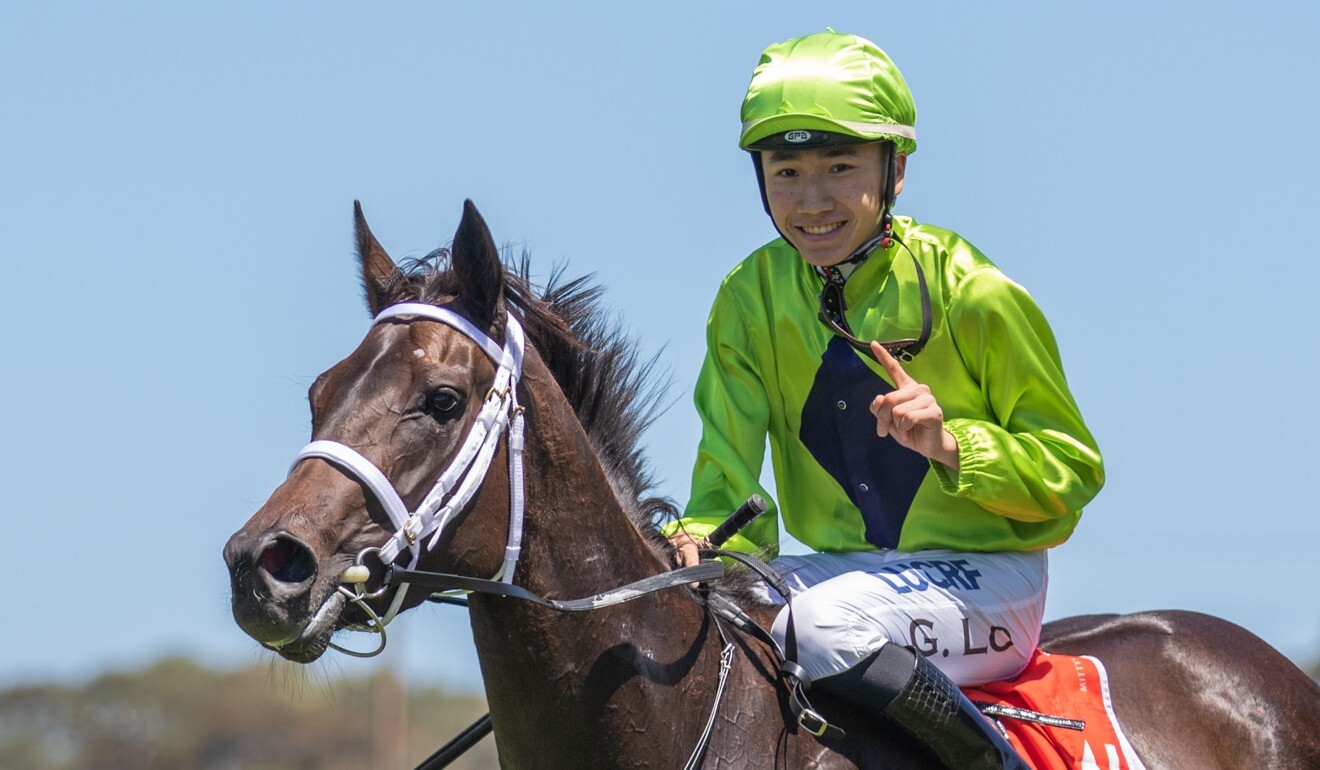 The move has taken a little bit longer than he would've liked because of the tight restrictions on entry to Australia during the Covid-19 pandemic, but he choose that option over an opportunity to ride in Macau because he felt he had more support in Adelaide.
"I'm really excited to be back. I've been waiting more than one year in Hong Kong, so it's good to be back," Lo said after clearing hotel quarantine.
"I really want to be a champion apprentice jockey, that is my first goal. I think it will take around one month to pick up my fitness and then I hope to be riding back at the races.
"I've missed riding so much, I just love horses."
Lo, who will rejoin the Phillip Stokes' stable, will spend the next few weeks getting his fitness up riding trackwork before progressing to trials and then going racing "in about a month's time".
Asian Racing Conference postponed
The Asian Racing Conference scheduled to be held in Melbourne in February has been delayed 12 months with Australia set to keep the borders shut to visitors until at least the middle of next year.
The move was expected given the logistical challenges presented by the pandemic and the island nation's strict quarantine requirements.
"Owing to the ongoing challenges to international travel posed by the Covid-19 pandemic, the Asian Racing Federation executive council has decided to vacate the original February 2022 date for the 39th Asian Racing Conference in Melbourne, opting to defer the conference until Australia's borders are open for international visitors," ARF secretary-general Andrew Harding said in a statement. "It is currently anticipated that the 39th ARC will be held in Melbourne in February 2023."
The 38th ARC was held in Cape Town in February last year.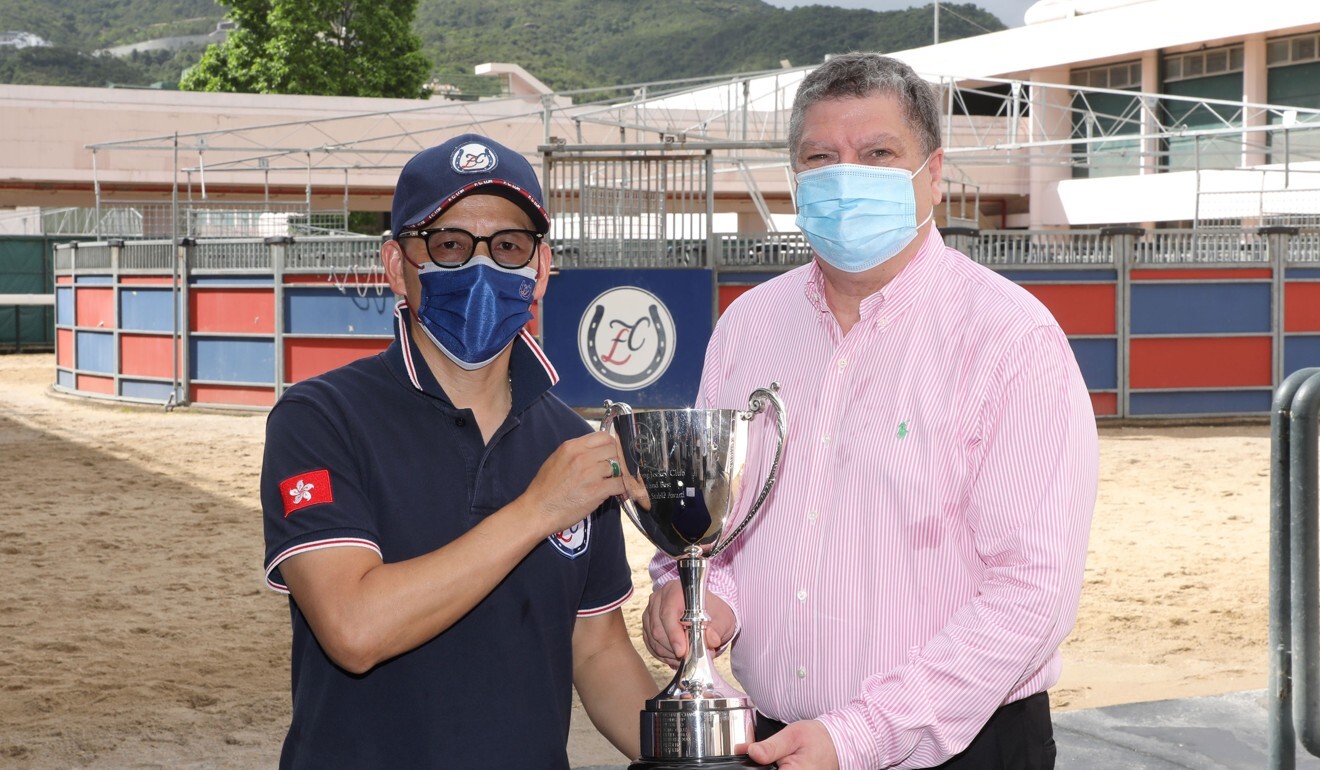 Lor collects safest trainer gong
Frankie Lor Fu-chuen has claimed the "Safest and Best Housekeeping Stable Award" for 2020-21.
The prize, which was handed to Lor on Tuesday, was instituted in 2002-03 with the aim to raise staff awareness of occupational safety and promote the importance of having a safe and healthy working environment in the stables.
The "safety committee" judging panel, comprised of representatives from various departments within the club, conducted stable inspections to assess the standards of hygiene and cleanliness in the workplace.
The results of these inspections were then combined with accident ratios to derive overall scores.
It is Lor's first title, with Ricky Yiu Poon-fai snaring the award last season.