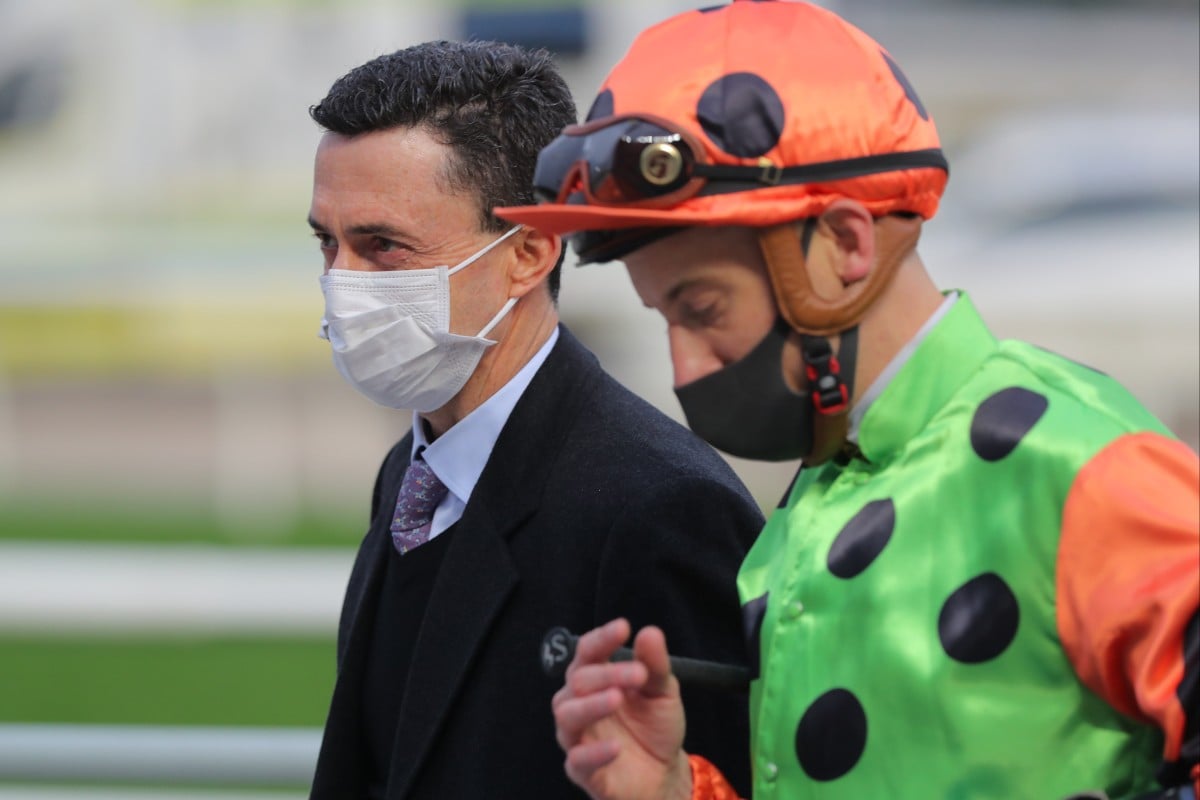 Douglas Whyte has called on officials to loosen the restrictions on overweight allowances for riders as Hong Kong's jockey ranks continue to face a dearth of world-class talent.
Speaking after Blake Shinn saluted aboard Will Power at Sha Tin on Wednesday night, Whyte questioned why the rules prevent trainers from allowing heavier jockeys – Shinn rarely rides under 122 pounds – to ride their horses overweight.
As it stands, horses weighted 113-118 pounds are permitted to carry two pounds over and a horse with 119 pounds can carry one pound over, but for anything above that there is no allowance.
"I honestly wish that the club would allow a jockey like Blake to ride 120 pounds plus two," Whyte said.
"I know I'm bringing up a bad topic here for the club but I do think that it will allow trainers and owners more opportunities – and Blake more opportunities, because he makes a difference.
"It's our choice – have the 'plus two' and if we don't use the 'plus two', then we won't use him but at least he's there if we need him because he does make a difference."
Whyte's call comes at a time when the Hong Kong jockey ranks are stretched by the injuries to Zac Purton and Lyle Hewitson and a raft of suspensions.
Vincent Ho Chak-yiu, who is third in the jockeys' premiership, and the fourth-placed Alexis Badel missed Wednesday night's meeting and there are a host more to come.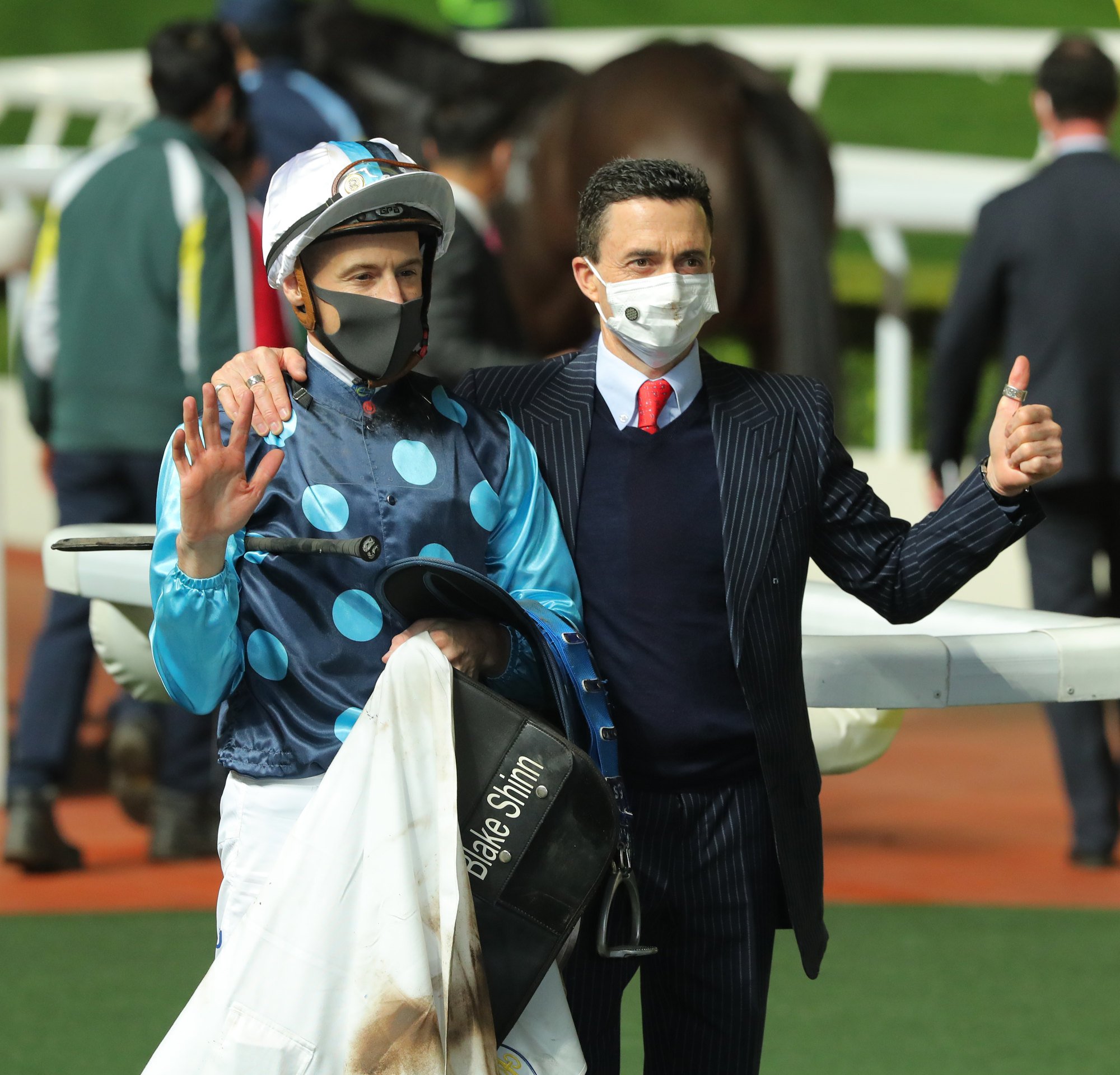 A staggering five jockeys copped bans at the midweek meeting, with Matthew Chadwick, Matthew Poon Ming-fai, Ruan Maia, Shinn and Victor Wong Chun joining a list that features 10 deferred suspensions, decreasing the diversity of a jockeys' roster that lacks depth even when at full strength.
It's no secret the Jockey Club has had trouble attracting world-class expatriate riders during the pandemic – and even before Covid-19 hit – and Silvestre de Sousa recently pulled the pin on a short-term stint that was supposed to start in February, with officials close to announcing his replacement.
Perhaps a tweak that allows trainers more flexibility when engaging some of the heavier jockeys on the roster would be an easy way to alleviate the pressures they face when booking riders.
Blake Shinn's treble livens up all-dirt meeting: 'trainers are cottoning on'
Whyte and Shinn going strong
Weight allowances weren't the only thing Whyte was vocal about on Wednesday night, with the South African heaping praise on Shinn for the second time in three days.
After chalking Carroll Street's victory on Monday down to a "super ride" from Shinn, Whyte credited the star Australian with Will Power's victory and was quick to give him a pump up.
"Blake is riding with absolute confidence and it's just beautiful to watch. He's making the difference at the moment," said the 13-time champion jockey.
Whyte and Shinn had only had one winner together before this week but the victories of Carroll Street and Will Power follow a string of recent placings for the pair, including Russian Emperor's dashing third in the Hong Kong Cup.
It's a far cry from how the duo started 2021, with Whyte taking Shinn off Stronger after he failed to show up for a trial five days out from January's Group One Centenary Sprint Cup.
It's been a slow recovery – the pair only combined four times between the Stronger incident and the end of the 2020-21 season and did not join forces until the 18th meeting of this campaign – but the wheel is in motion now and it's hard to see anything but positives ahead.