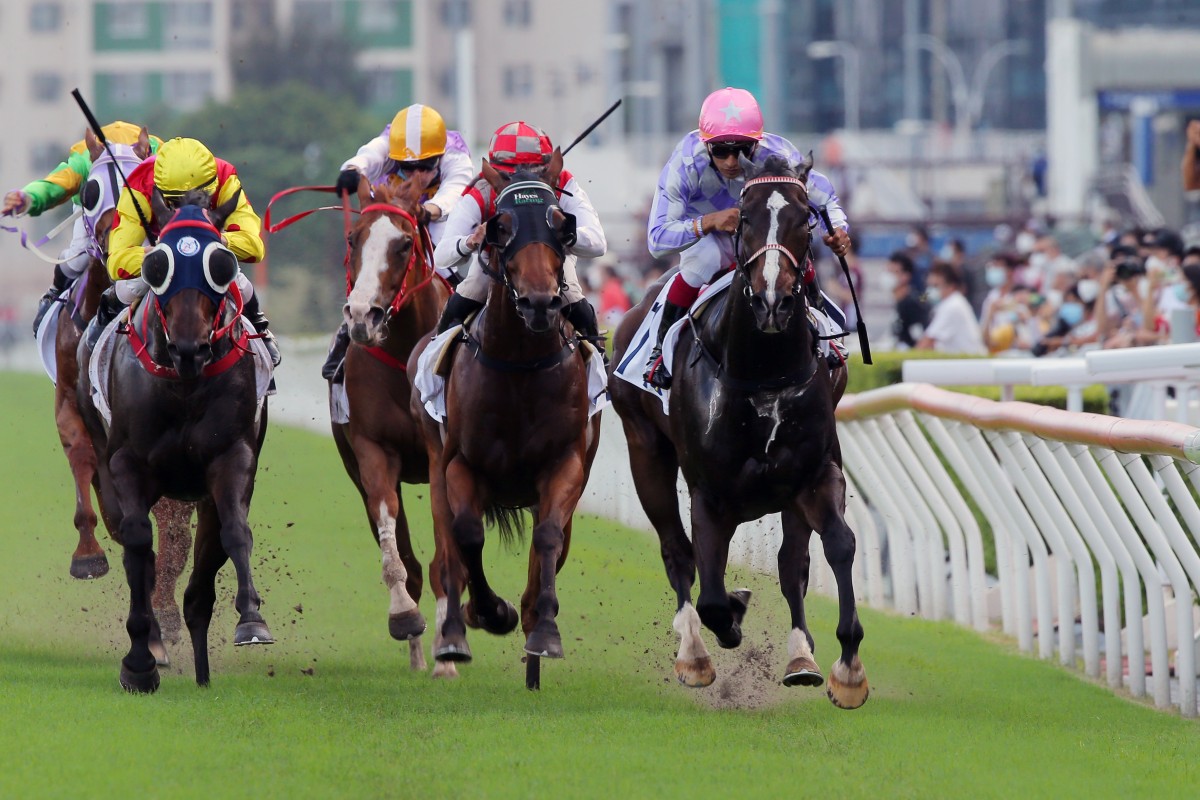 Jockey Club chief executive Winfried Engelbrecht-Bresges believes betting turnover on Sunday's Sha Tin meeting suffered to the tune of "HK$60 or HK$70 million" because of Hong Kong's banking outage.
In the lead-up to the first race at Sha Tin at 12.45pm, millions of Hongkongers were unable to access their accounts after online banking services and automatic teller machines provided by HSBC and its subsidiary Hang Seng Bank broke down.
Complaints about HSBC's issues arose around 11.30am, with services gradually resuming from about 1pm.
"We are down 8 per cent and 10 per cent locally and in my calculation it has probably [cost us] around HK$60 or HK$70 million [in turnover]," Engelbrecht-Bresges said.
"If you look at the early races you can see the turnover [is down] and if you look at the later races we are trending pretty OK.
"We have 950,000 customers who do FPS [transfers into betting accounts] and on a day like today probably around 500,000 use it and the majority of them bank with HSBC. But there's nothing we can do about it."
Total turnover on Sunday was still north of HK$1.5 billion, HK$153 million of which was paid to the government in betting duty.
On a positive note, Saturday's Epsom Derby attracted the highest ever turnover on a World Pool race – which sees pari-mutuel operators from a string of different jurisdictions betting into the same pool – with HK$66.1 million wagered.
It wasn't all plain sailing, however, with the well fancied Blue Trail leaving the gates without star jockey William Buick in an earlier race after the rider was struck in the head by a galloper in the adjacent stall.
Engelbrecht-Bresges admitted he was nervous as he waited for stewards at Epsom to declare Blue Trail a non-runner, with an incident at Royal Ascot last year that saw punters ripped off after Stunning Beauty was declared a starter despite the horse still being blindfolded when the gates opened still fresh in his memory.
"I was a little bit nervous, I have to admit, but they made the right decision," he said. "This shows that the more you go into international commingling, the harmonisation of racing rules is a must. Especially when it comes to demotion and promotion and non-starters, they are the basics."
Whyte praises 'perfect combination'
The "perfect combination" of Ruan Maia and Ace One made it two from two at Sha Tin on Sunday and trainer Douglas Whyte revealed the Brazilian jockey has his countryman Vagner Borges to thank.
Borges was aboard Ace One two starts back and was booked to ride the four-year-old in his last start on May 15, but he opted to partner the John Size-trained debutant Beauty Tycoon instead.
Ace One went onto break his maiden at start five with Maia aboard while Beauty Tycoon and Borges finished fourth.
"Borges rode Ace One and he ran a phenomenal race in Class Three and he dropped to Class Four," Whyte said.
"He was on him but he phoned me 7.15pm on Saturday night [the week before], Joao Moreira had got suspended that day, and he said 'please sir, I'd like to take another ride' and I said 'no problem'.
"So I just thought, he had suited Borges last time and Maia has a similar style, so I gave him a call and he said 'thank-you so much, I'll ride it'."
Maia and Ace One made it back-to-back successes in the Class Three Apprentice Jockeys' School 50th Anniversary Cup (1,200m) and Whyte was full of praise for his jockey after he steered him to a one-and-a-half-length victory.
"If you see the way he rides him, he jumps positively, puts him to sleep, makes him change his legs, gives him a couple of cracks and the horse just fires up," the trainer said.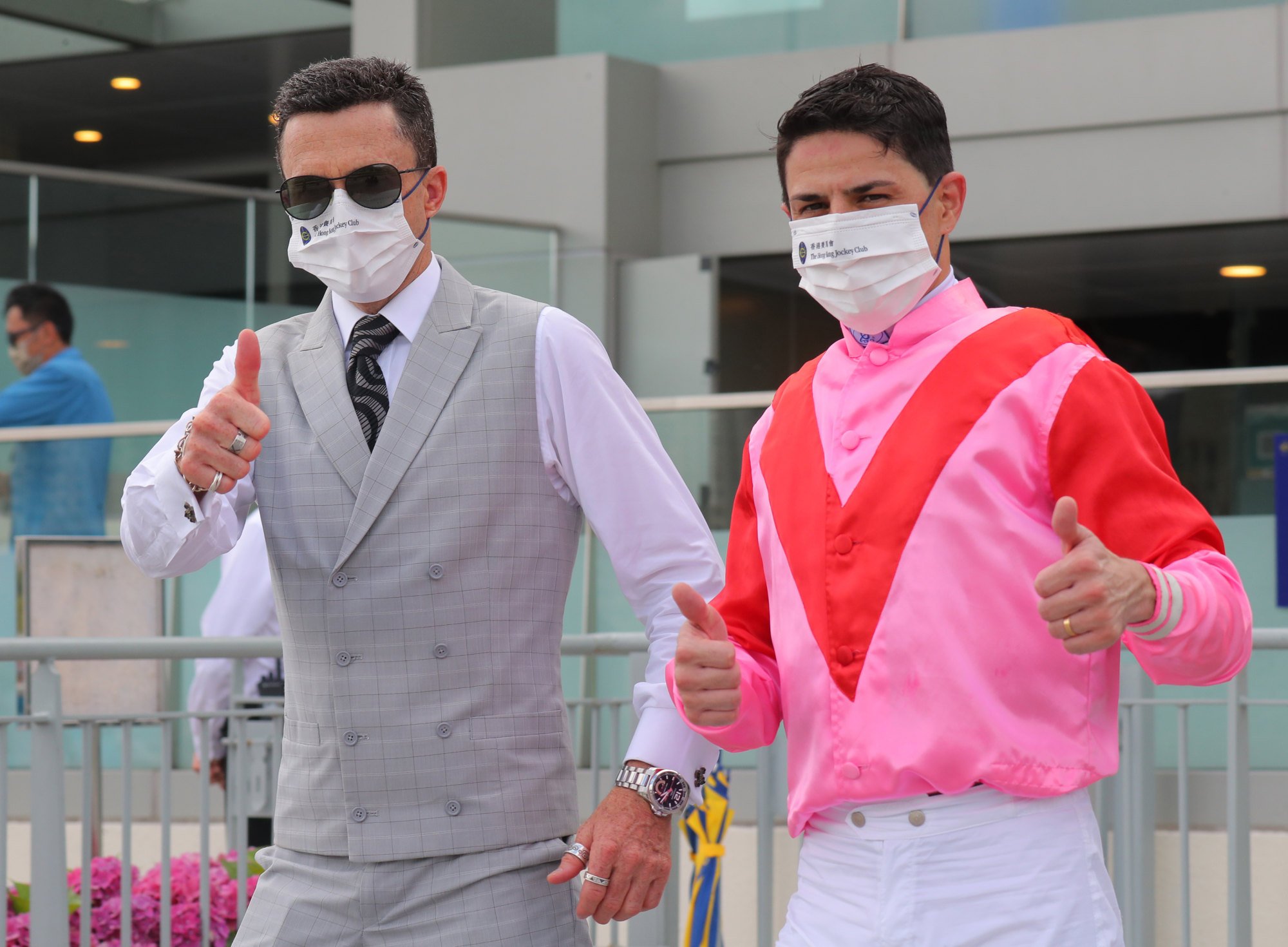 "He sits pretty on him, makes him do his work and the horse does his job. They're a perfect combination."
Maia moved to 24 winners in his first full Hong Kong season to overtake Harry Bentley and jump into 11th position on the jockeys' table.
"I'm very glad that Douglas has given me support with this horse. It was an easy win," Maia said. "The horse has improved since last time, we had a beautiful draw, we had a nice run and the horse responded very well in the straight."
After three wins from five start in Australia, Ace One made a moderate start to his Hong Kong career with a best finish of sixth from his first four starts.
The dip into Class Four gave the son of Shamus Award a chance to make his presence felt and after seeing the gelding kick off that to deliver under 123 pounds on his return to Class Three, Whyte believes there is more to come next season.
"I've always thought he was a Class Three horse. He just took time to get acclimatised and accustomed to the Hong Kong racing style," Whyte said.
"The way he won last time, I think the track with the give in the ground had a bit of an influence and I think it gave him a lot of confidence and it stood him in good stead for today.
"He's improved in the mornings and he's got a great temperament. He's done for the season now and I look forward to next season."
Ace One's victory saw Whyte hit the 40-win mark for the third consecutive season to begin his career and the 50-year-old is on track to go past his personal best of 44 winners, which he set in his debut campaign of 2019-20.
"I'm not done yet. I take my hat off to the guys that get over 50, 60, 70 every year, but if you can hit 40 year in, year out, you're doing a good job," he said.