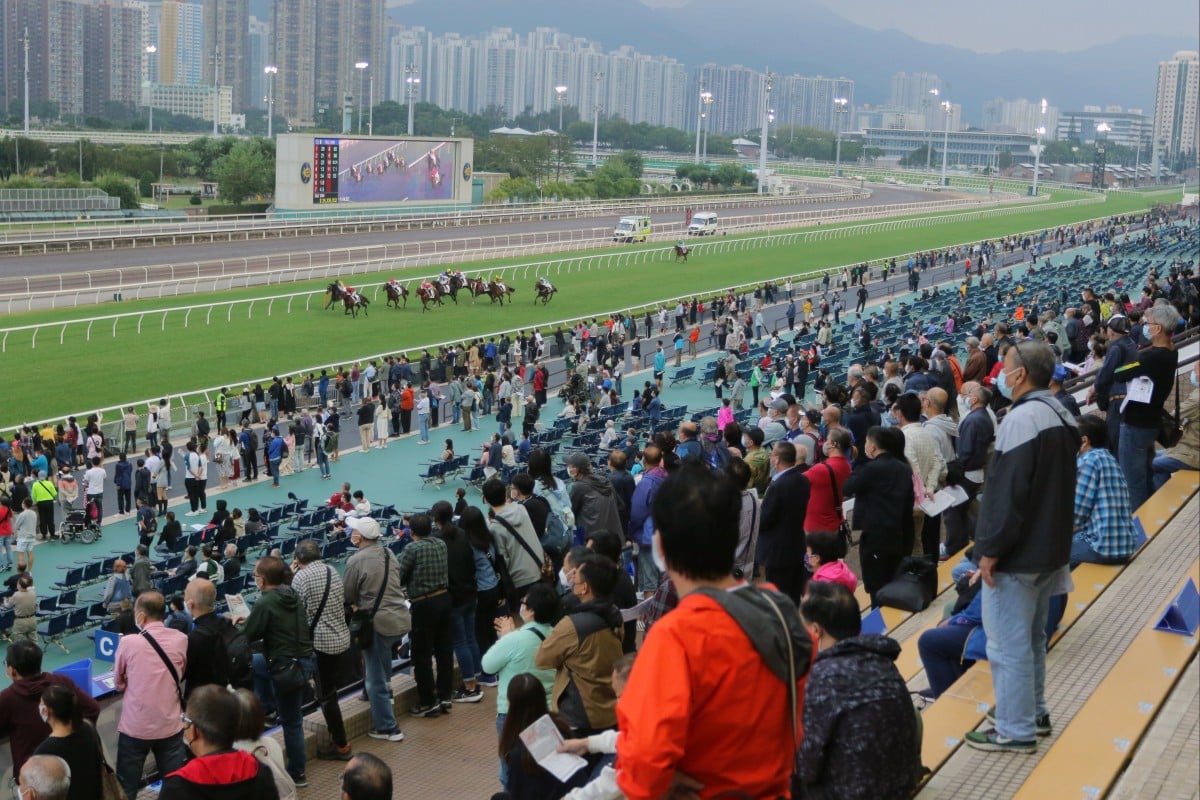 Buoyed by the biggest crowd in more than 10 months and a record Sa Sa Ladies' Purse Day turnover of HK$1.66 billion, Jockey Club chief executive Winfried Engelbrecht-Bresges is confident December's Longines Hong Kong International Races can build on the success of the Hong Kong Sevens.
On the same weekend 65,000 people streamed through the gates of Hong Kong Stadium, Sha Tin welcomed 13,561 people on Sunday – the most since New Year's Day.
Engelbrecht-Bresges has long said HKIR will play a key role in showing the world Hong Kong is open for business and Chief Executive John Lee Ka-chiu said on the weekend the Sevens was "living proof" the city had returned to the global stage.
"The rugby did a terrific job and I think we can take the next step and do the same on international day," Engelbrecht-Bresges said.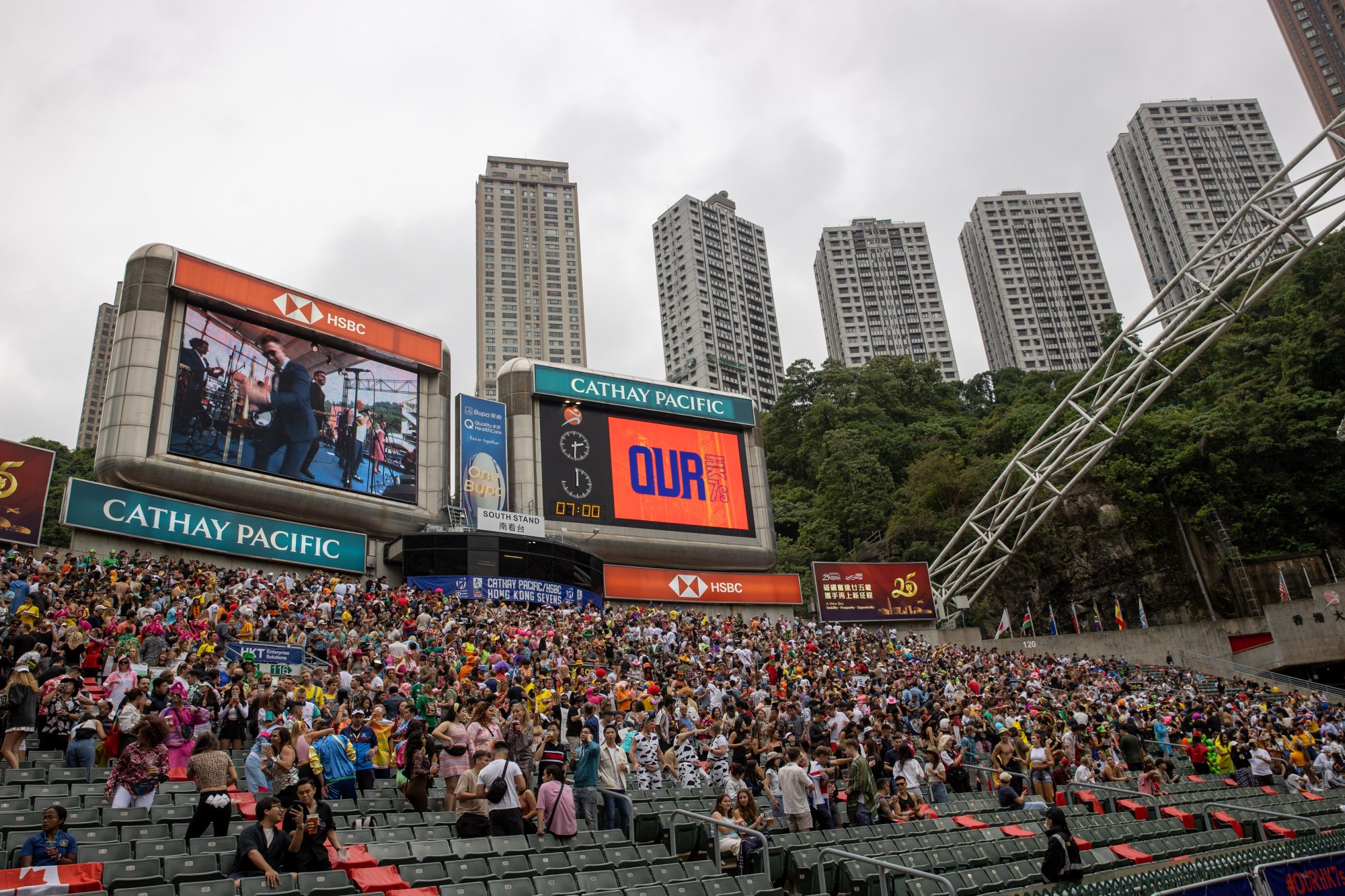 "I want to congratulate my friends from the rugby – with whom we work tremendously. I think it's important sporting organisations work together to [show] sporting events are extremely key for the branding of the city."
Engelbrecht-Bresges believes a crowd of 35,000 people for December's marquee meeting is achievable and that now is the time to put the foot down and increase crowd numbers.
"The atmosphere [on Sunday] showed we're coming back to normal," he said. "By the middle of November, we plan it's not any longer required for our customers to book, so we'll have walk-in customers.
"We'll continue to prepare for a really top-class international meeting, with a keen desire to bring our racing fans back and make it as smooth as possible for them.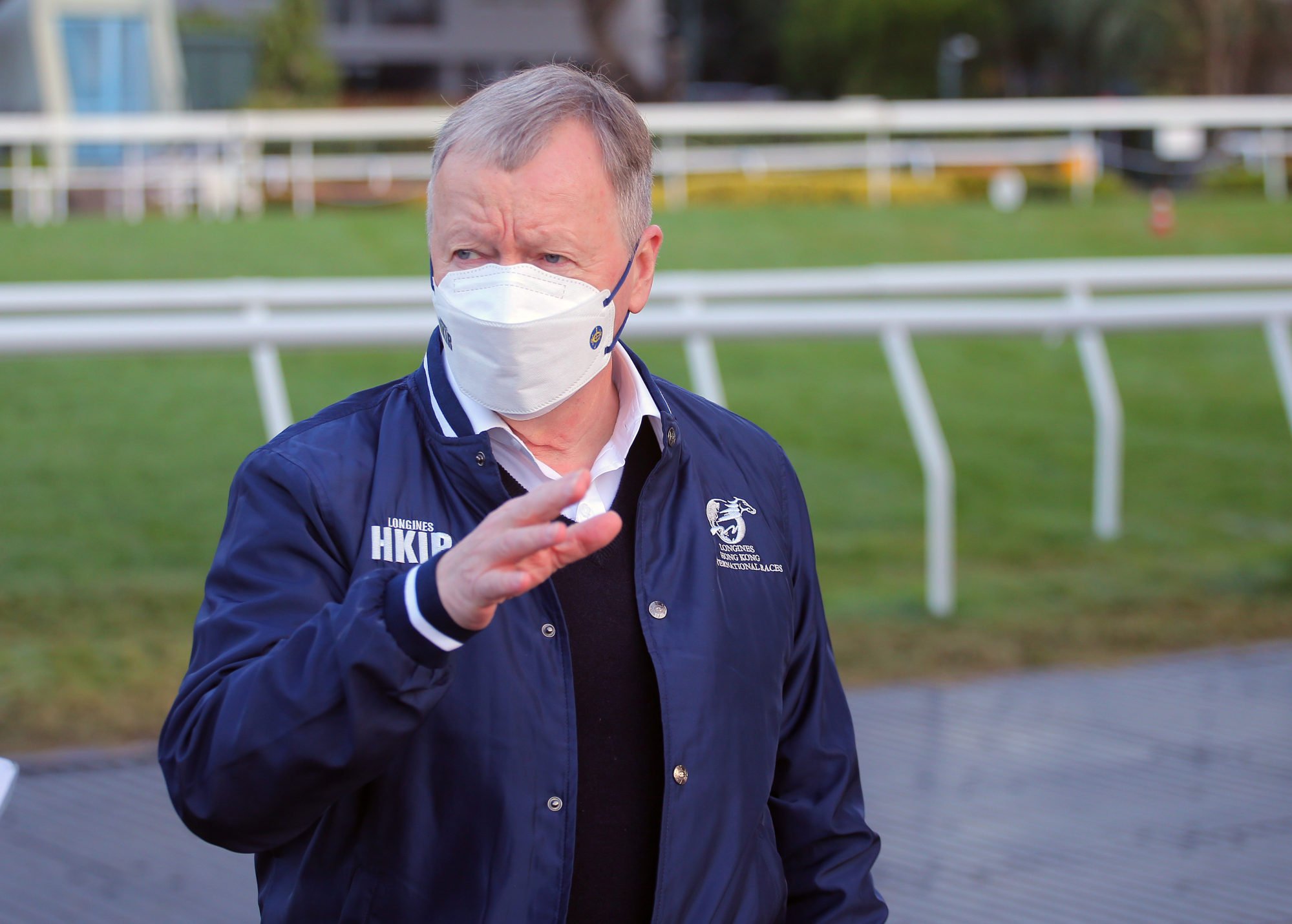 "I think probably with certain restrictions, I think 35,000 would even already be great. With the crowds today, I believe it's a step back towards where we want to be, and we're determined to be there."
From an equine point of view, Engelbrecht-Bresges is "convinced we'll have a very attractive international [contingent]" and he is hopeful Aidan O'Brien's star galloper Tuesday will be one of a number of big names to target international day after impressing at the Breeders' Cup at Keeneland over the weekend.
Tuesday was an eye-catching victor of the Group One Filly & Mare Turf (1,900m) and has been invited to run in the Group One Hong Kong Vase (2,400m).
"I'm confident now [Tuesday will come], but the most important thing is the trainer sees how the horse recovers," said Engelbrecht-Bresges, adding he is hopeful Breeders' Cup Turf (2,400m) runner-up Stone Age – who has a Group One Hong Kong Cup (2,000m) invitation – will also be among O'Brien's HKIR contingent.
"Aidan is keen to send his horses over, but he brings his horses back and he assesses them. But it was clearly on the list before the race.
"I'm hopeful, at least with what I've heard from Aidan, if certain horses come out of the race well, we'll see some of the Breeders' Cup horses coming here.
"We'd love to have some horses from Australia as well, but that seems to be a bit more difficult."