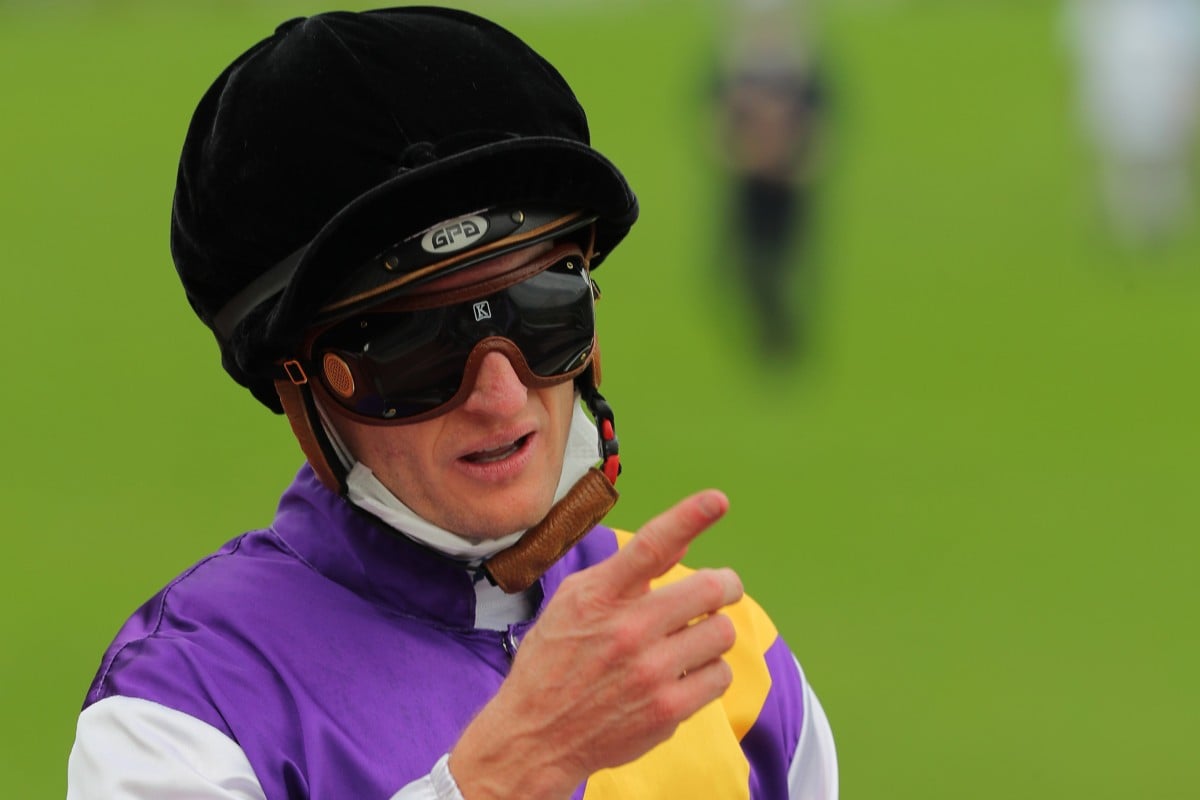 Pretty much bang on 12 hours passed between the Jockey Club ruling Zac Purton out of Wednesday night's Happy Valley meeting and declaring him fit to take rides at Sha Tin on Sunday.
If you're Antoine Hamelin, you had to wait more than 33 hours to be cleared.
Both jockeys missed the midweek meeting at the city circuit because of "repositive" Covid-19 test results, something that can happen after recovering from the virus.
The Jockey Club confirmed that "after careful clinical and laboratory assessments" its chief medical officer was satisfied that Purton and Hamelin were "medically fit to be declared for rides".
According to executive director of racing Andrew Harding, the Jockey Club employed its "established methodology for determining and then dealing with 'repositive' cases".
One does wonder, though, just how established a methodology can be if it's able to process Purton's case within 12 hours – he was ruled out at midday on Wednesday and cleared by midnight – but cannot deal with Hamelin's in time for the Frenchman – who was stood down from the midweek meeting early on Tuesday afternoon – to retain his Valley rides.
From the outside, it certainly does look like things moved fairly quickly after reigning champion jockey Purton's results came back.
However it unfolded, the Jockey Club must certainly now have a clear blueprint that will ensure no more Hong Kong riders miss meetings because of "repositive" results.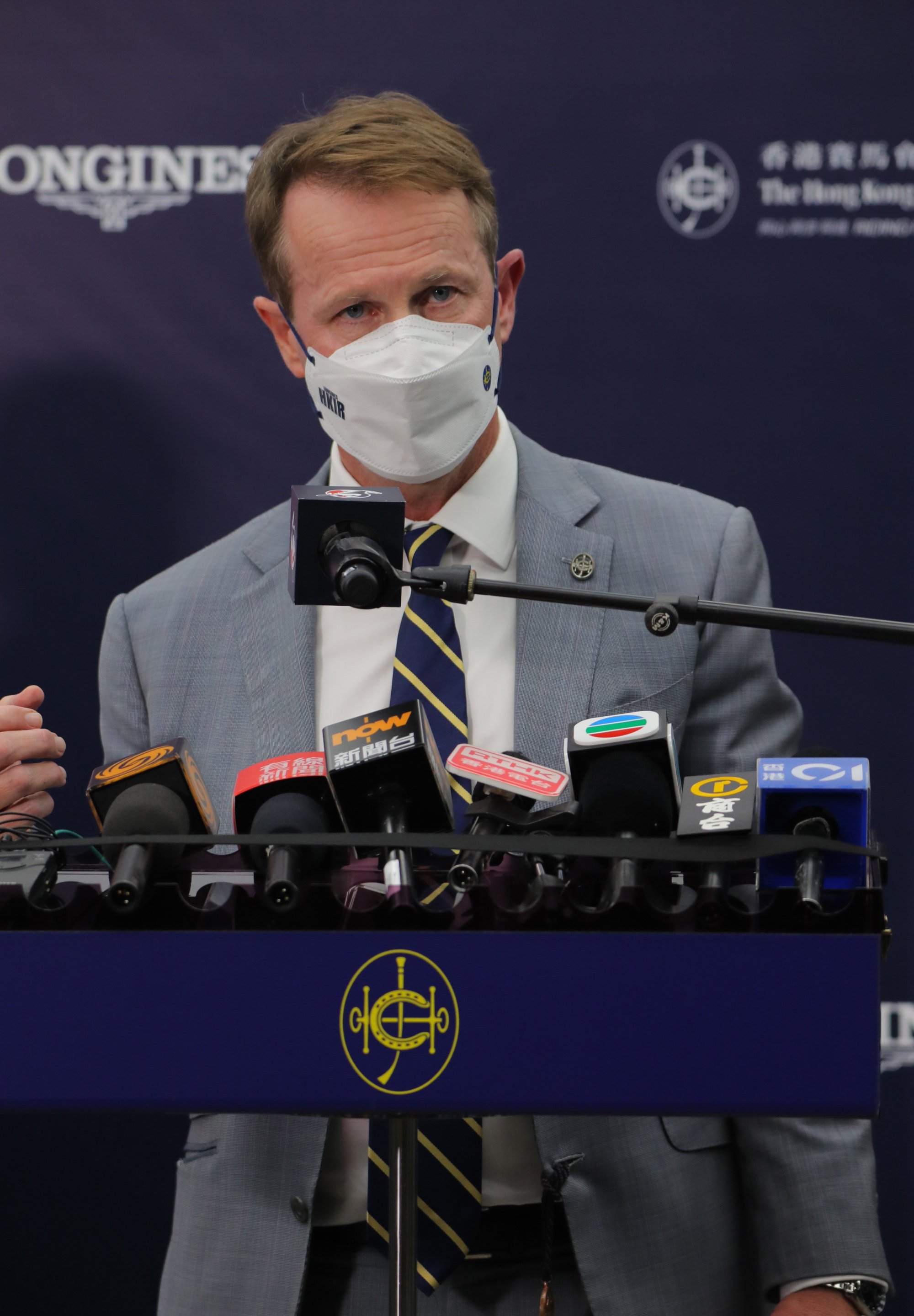 That might involve using this "established methodology" to rapidly clear a rider without having to stand them down from their mounts, or see riders recently recovered from Covid excused from the Jockey Club's extensive testing programme for a period of time.
Whatever the outcome, it could be as soon as next week that Jockey Club officials are dealt another Covid curveball, with Jye McNeil due to come out of isolation on Tuesday after his positive test earlier this week.
The Australian is one of eight internationals set to line up in the International Jockeys' Championship next Wednesday. It's hard to see the Jockey Club allowing any "repositives" to disrupt its biggest week of the year.
Moreira ready to ride
While Jockey Club chief executive Winfried Engelbrecht-Bresges has expressed his concern around Joao Moreira's fitness, the Magic Man himself has confirmed he's "very confident" he'll pass any fitness tests thrown at him.
Moreira, who hasn't ridden since September 21 because of hip troubles, will face a Jockey Club medical when he arrives next week ahead of the Longines Hong Kong International Races.
"I understand why the Jockey Club has outlined this criteria, and I'm very confident I'm going to pass whatever exam they put me through. I'm fit enough to ride," Moreira told the Post from Brazil.
"When I left Hong Kong in September I really expressed I wasn't happy with my condition, but I've done a lot of work – 90 per cent of my time over here I've been working on it.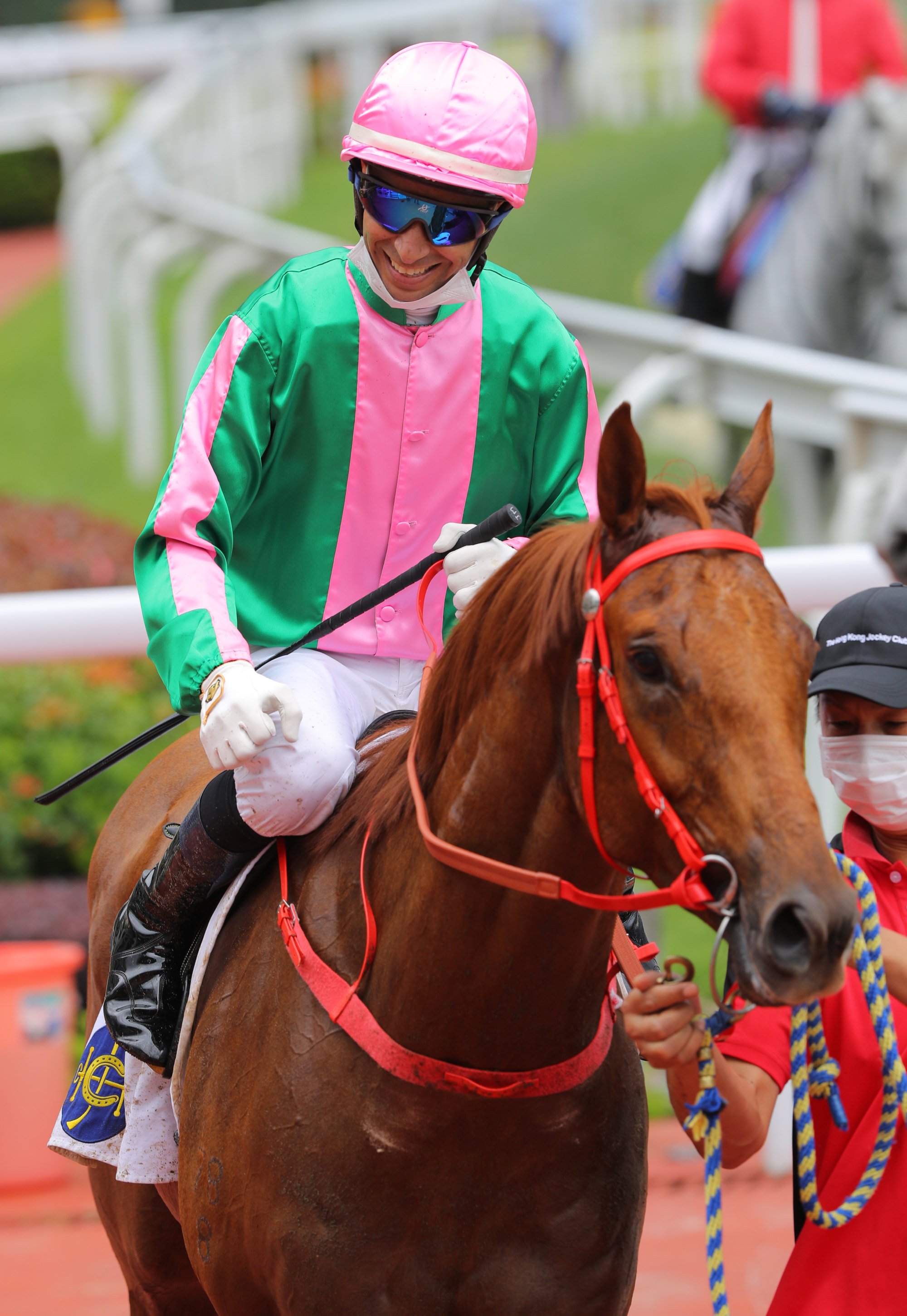 "I've improved, I've got better as far as building up the strength of my body. The physio I've got over here is very professional. He pushed me to the extent that I was really going to build up muscle strength in the area I need it.
"The injury I have is irreversible, but there are things I can do to support it, make sure it doesn't aggravate quickly and cause me as much pain.
"I'm no doubt feeling better than I was in September – at least 35 per cent better, which is enough for me to know it's time to go back to the races."
Moreira will ride at two meetings in Brazil over the weekend before jetting out to Hong Kong on Sunday night and arriving on Tuesday afternoon, with his medical booked for Wednesday morning.
He rides Japanese raiders Glory Vase, Lei Papale and Resistencia in next weekend's features and reiterated just how keen he is to properly say goodbye to his Hong Kong fans.
"It can't end like it did in September. I want to make it better. I want to show my love to all the people who've shared their love with me," he said.