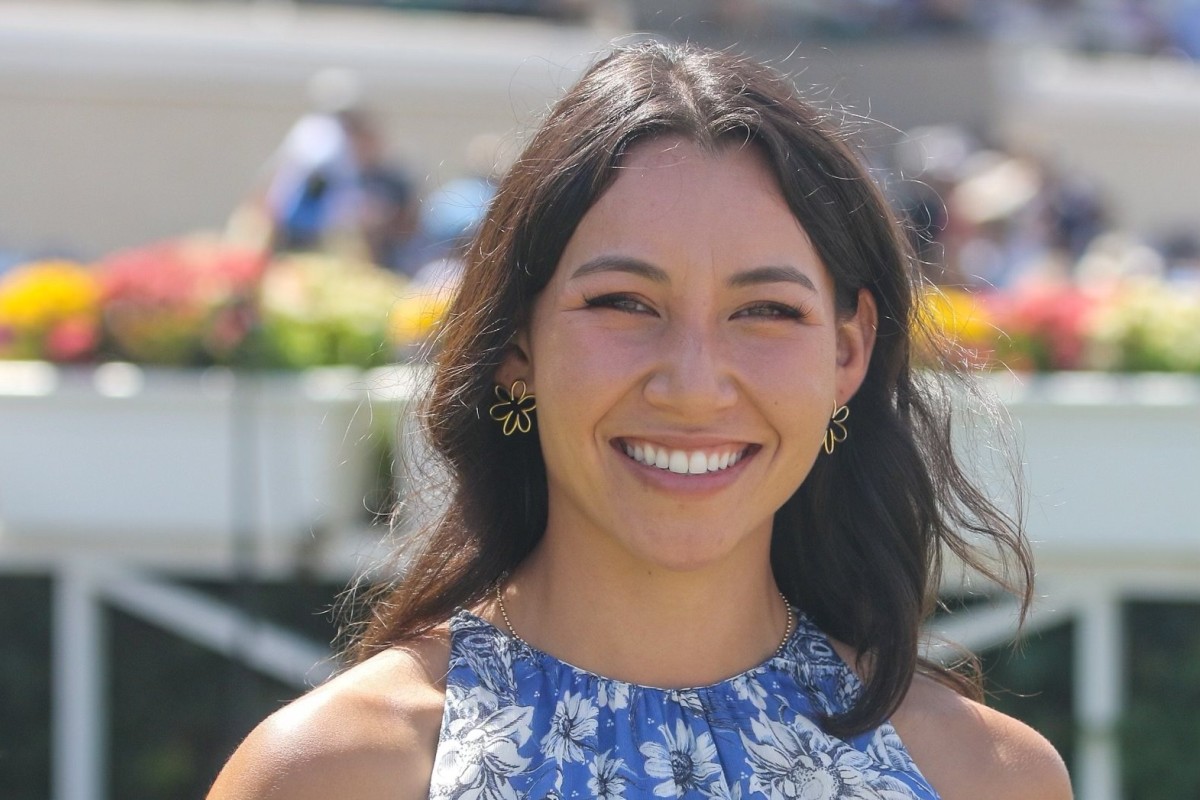 The daughter of a beauty queen and a two-time Prix de l'Arc de Triomphe-winning conditioner, Hong Kong-born assistant trainer, television presenter and social media sensation Andie Biancone is one of world racing's rising stars at the age of 26.
In the second edition of Tongue Tie Off, a new Q&A series with racing personalities connected to the city, Biancone reveals her role in Miss Hong Kong 1973 becoming "a bit of degenerate gambler", recalls her educational FanDuel TV segment about rider's whips going viral and relays her lifelong ambition to become the Jockey Club's first female trainer.
Who are your famous parents?
My dad is Patrick Biancone. He's a trainer who moved from France to Hong Kong in 1990 and worked at Sha Tin for nine years. That's where he met my mother, Elaine Sung Wing-yan, who was the first Miss Hong Kong after TVB began organising the annual beauty pageant 50 years ago.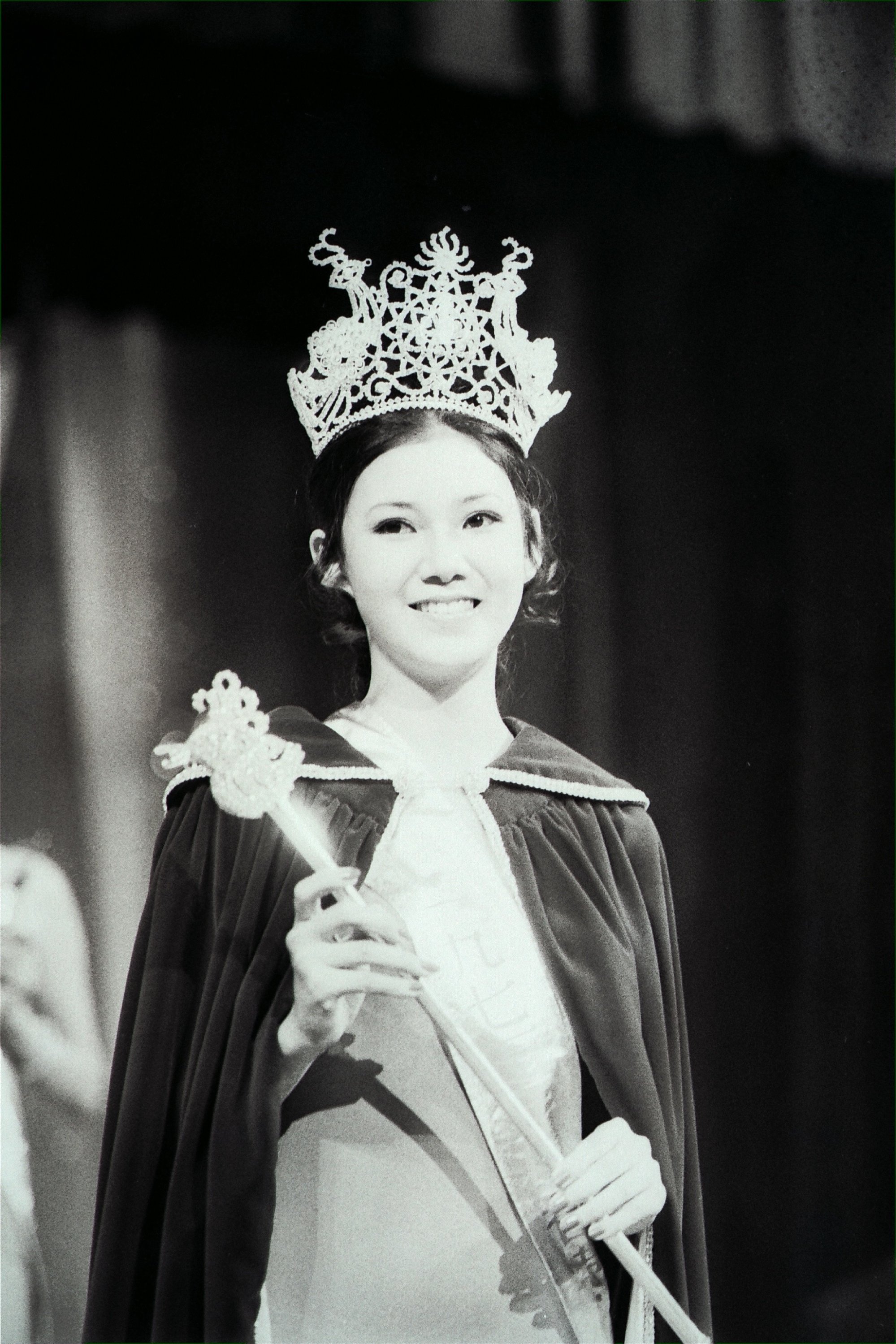 I was born in Hong Kong in 1997. I lived there for three years before my family moved to the United States in 2000. I remember bits of it. I remember the apartment building being huge, David Hayes and his family being our neighbours and my brother doing Ben Hayes' homework. Joseph and Ben were good friends.
My grandma lives in mainland China now, but before that, she had a little apartment in Tai Po. I haven't been to Hong Kong since Covid, but prior to the pandemic, my family visited the city every year.
Your father won several of Hong Kong's prestigious races, including two Derbies, but he left the city under a cloud after receiving a 10-month local suspension for doping. Also, in 2007, the Kentucky Horse Racing Authority banned him for 12 months. What's he said to you about his sanctions?
My dad is forthcoming about everything. He's told me, 'I've not been 100 per cent perfect in my life, but what happened in Kentucky I didn't do. I didn't have a horse test positive. It was a misunderstanding'.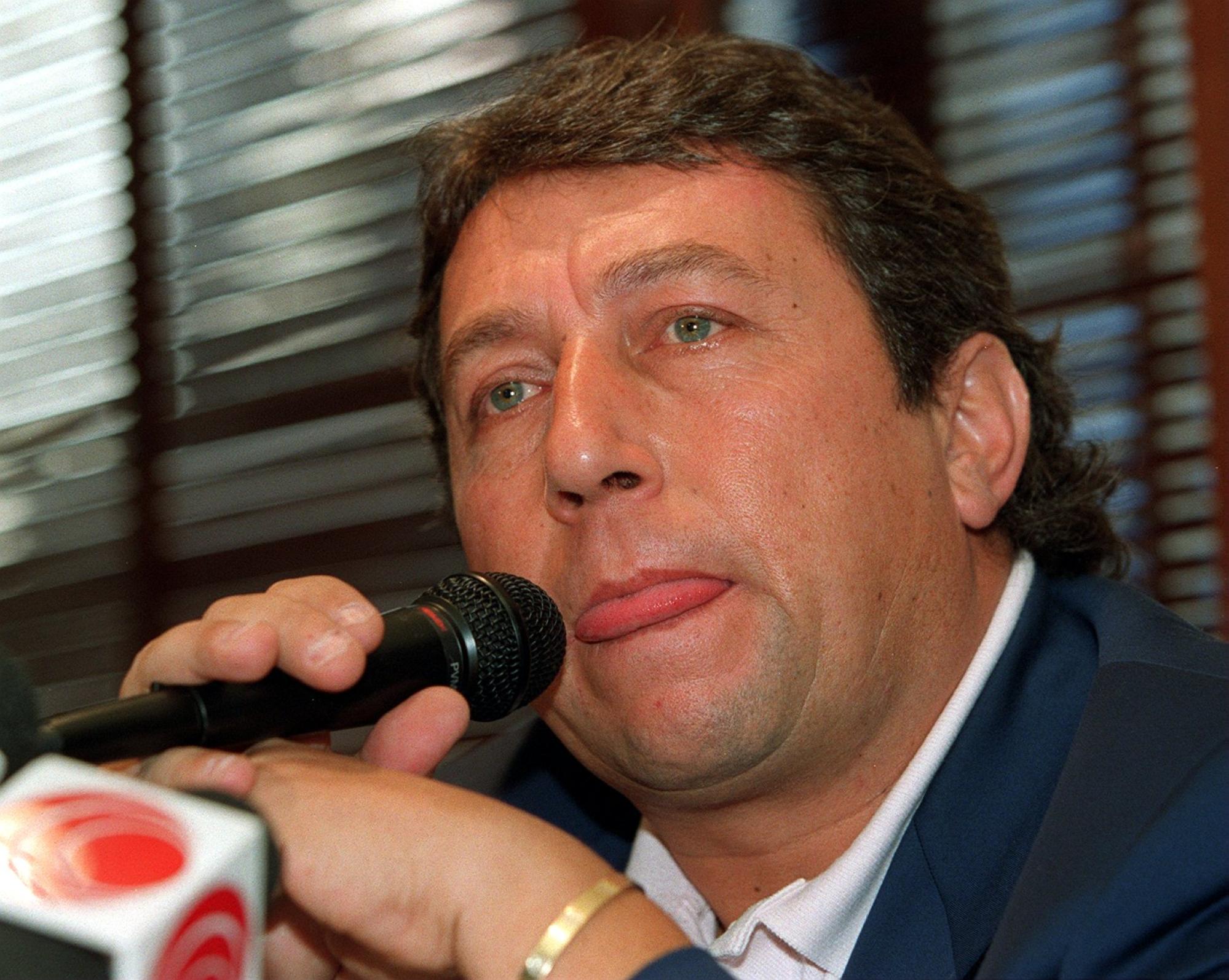 I don't know much about his Hong Kong days. However, he looks back on his time in the city with fondness. He loves Hong Kong, and I love Hong Kong, too.
What's been your journey to assisting your father in his stable and presenting your picks on television?
I caught the horse bug at a very young age. I started working in the barns, following my dad around and having riding lessons, which I worked to pay off. I'd clean stalls every weekend just to get one lesson.
My dad moved to Florida about seven years ago, and I followed suit. He fell sick with kidney cancer, so I dropped out of school and became his assistant. That was the same year as Covid. I saddled Sole Volante at both the Belmont Stakes and the subsequent Kentucky Derby – it was run in the fall of 2020 – because my dad wasn't well and wasn't travelling. I had to do media interviews about Sole Volante and other horses in the place of my dad, and that's how I got my job with FanDuel TV. Its people reached out to me saying, 'You should try this out'. I said, 'I'm only good talking about my horses', but the rest is history.
How's your father now?
He's doing great. Even though we're always travelling from one place to another, we touch base every day, which is nice. He's still the trainer. I'm just the s***picker of the operation. We've got a small string in Florida. He doesn't like to train more than 25 horses at a time. We try to keep it small. We try to keep the quality high. We try to keep having fun.
What's your mother doing these days?
She's in real estate, but she's become a bit of a degenerate gambler since I've been on FanDuel TV presenting my picks. She only bets horses to either place (finish in the first two) or show (finish in the first three). If I have a meeting at which I only select seconds and thirds, she'll text me, 'Great job. You had such a good day', and I'll reply, 'I didn't tip a winner. I had only second-placed finishers'.
Sometimes, she'll message me, 'Bet this horse because the owner is the trainer', and I'll have to tell her that's not necessarily a good thing. She's so pure because she doesn't know anything about horses. When I was a kid, I'd do horse shows, and she'd video the wrong child. She'd say, 'Look at you', and I'd reply, 'That's not me. That's not even the right coloured horse. That's a bay. My horse is a chestnut'.
What was your reaction to your educational TV segment about rider's crops, also known as whips, going viral?
I was shocked. The global coverage it received blew me away. Riders don't use crops to beat on horses or anything like that. The crop is just an aid to help encourage the horse. I can't imagine jockeys riding in races without crops. When I breeze a horse, I always take a crop with me because if they get out or you need to correct them, the crop is so important to assist with steering and keeping their attention.
Michael Joyce, one of my FanDuel TV colleagues, told me, 'Andie, things you find mundane, other people find interesting'. We didn't plan for it to be a big thing. It was just something to spruce up our show. I'm happy it educated people. I'm happy to see people being open-minded because, obviously, to people who don't work with horses, hitting them with whips may seem brash. However, the whips are extremely padded. They don't hurt the horses. They just make a loud noise.
You're FanDuel TV's Hong Kong tipster. From a punter's perspective, what do you like about the city's racing?
What's cool about the Hong Kong Jockey Club is it's so transparent. It gives you so much information about every horse. The first time I looked at its website, I said to myself, 'Whoa, oh my gosh!'. I like to watch replays when I'm doing the form. That's my thing.
Of the active horses in Hong Kong, my favourite is Golden Sixty. I know that's such a basic answer, but he's incredible. I heard this season's Longines Hong Kong International Races might be his swansong, so I hope I can be there for FanDuel TV. He's had a pretty much flawless career. It's difficult to do, especially in Hong Kong, where the racing is competitive, the weights vary and there are such big fields.
Finally, what are your future plans?
I've no idea. I'm taking it one day at a time. Since I was a little girl, I've aspired to be a trainer. At one point, I wanted to be the first female trainer in Hong Kong. That was an aspiration of mine. Maybe it still is an aspiration of mine. Who knows?