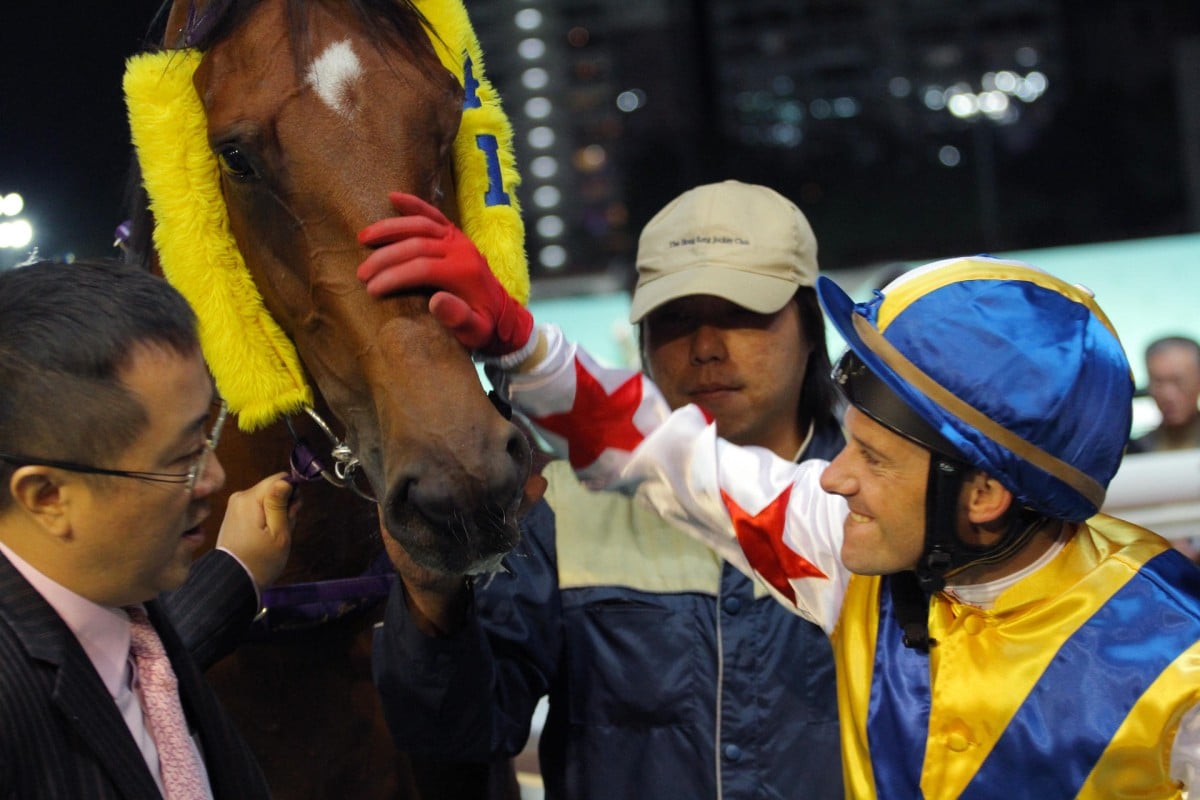 Trainer Almond Lee has not only started to climb a mountain of his own to save his licence by making the Jockey Club's minimum performance benchmarks this season, but in Happy Rocky he has found a horse with a mountain of his own to climb.
With eight wins on the board already, Lee is making a great run at the 15 wins he needs to avoid a show cause notice from the Licensing Commitee and he could well expect Happy Rocky to play a major role in that.
For the second run in succession, Happy Rocky sustained a very long run around the field to find the line strongly at the end of 1,650m on Wednesday night at Happy Valley and he stood out as the horse to follow from the meeting.
Happy Rocky has only won in Class Four but he is headed much higher than that grade, and is only going to be suited when he steps out over even longer distances.
Lee may be right when he pours cold water on his Derby prospects - perhaps March is going to come around too soon for Happy Rocky to get his rating up to the high 80s that will probably be required even to just sneak into the field.
However, he does look headed for at least that level in the ratings, whether in time for that or not. Happy Rocky has yet to perform at Sha Tin but he is definitely going to be winning more races.
Earlier in the night, Navel Orange racked up another defeat but the Irish import is showing signs lately that his winning turn isn't far away after 23 starts.
He was slowly away in his first two starts for David Ferraris and his efforts behind Win It and Dual Happy were better than they look on paper and his third to Backbench Blues falls into the same category.
He was trailing the winner for most of the race then got shuffled back as Backbench Blues made his move around the leaders, with Navel Orange getting strung up at a crucial time in the race. He closed off well in the final 150m and should have finished much closer to the quinella horses.