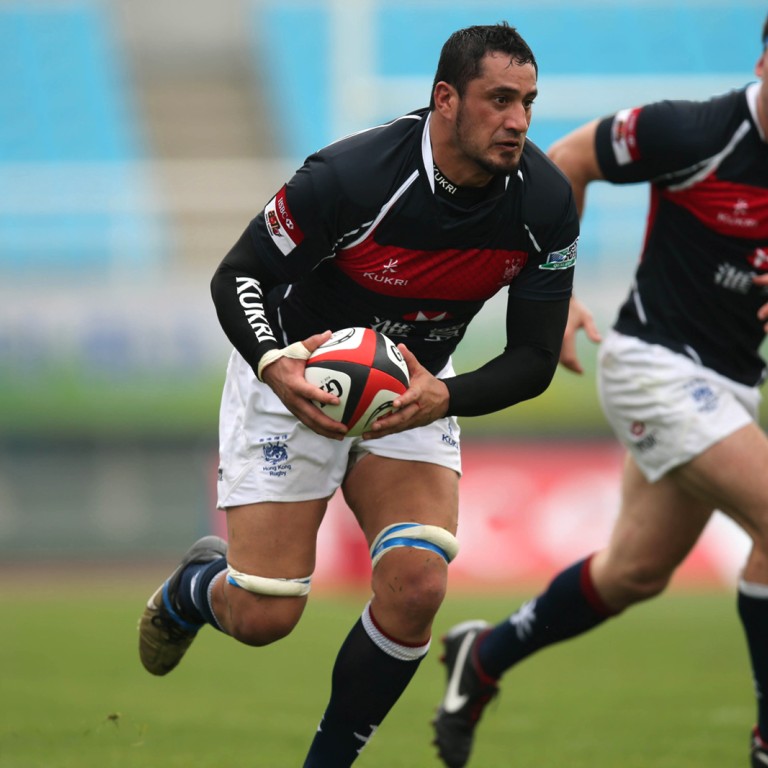 Opinion
Director's Discourse
by Patrick Donovan
Director's Discourse
by Patrick Donovan
Hong Kong's in-form pack ready to assert itself
Hong Kong's national 15s team going up against Belgium over the coming few days is dominated by in-form players from the Paul Y Premiership – proving the success of the HKRFU's renewed focus on domestic rugby.
Hong Kong's national 15s team going up against Belgium over the coming few days is dominated by in-form players from the Paul Y Premiership – proving the success of the HKRFU's renewed focus on domestic rugby.
Hong Kong's domestic league rules mandate that there must be a minimum of 11 eligible players in the starting 21-player squad on a club's match day. This has expanded the pool of local players available to select for international fixtures.
Four years ago it was a struggle for most of the clubs to meet the minimum Hong Kong eligibility criteria with players of an equal standard to those players not eligible to represent Hong Kong.
But this has changed, with many of the players coming into Hong Kong staying for the long haul and qualifying through the IRB's three-year residency rule, alongside a welcome influx of local "born and bred" players coming through the HKRFU and club mini and youth development programmes.
These players have now forced their way into their club's first teams on ability and skill alone. This in turn has allowed Hong Kong senior coach Leigh Jones and his selection panel to pick on form from an expanded pool of players.
Jones has rewarded Leighton Asia HKCC's top of the table league effort with seven players selected in the first test squad for Belgium, including four of the starting test pack.
WhichWay Valley also has strong representation with captain Nick Hewson and backs in key positions reflecting their form in the domestic competition where they are currently second and breathing down HKCC's neck.
Newedge Club who, after a shaky start to the season, are starting to show that their new expansive style of play can work, also have a number of key playmakers in the side with Abacus Kowloon and Borrelli Walsh Tigers also represented up front.
Hong Kong has had many talented backs over the years and this season is no different. Salom Yiu Kam-shing will be leading the charge from the left wing and will have a number of his Hong Kong sevens teammates alongside him.
Being a former front row forward myself, my view is that the Belgium games will be determined on how well Hong Kong contest up front and how often we get sufficient quality ball to let the backs chance their arm.
There is an old adage that forwards decide who wins the game and the backs by how much. Well, this is as strong a forward pack as I can remember Hong Kong ever fielding.
HKCC's Paul Dwyer is a case study. Dwyer is an experienced lock from New Zealand. He represented the province of Taranaki and was a key part in the SCAA Causeway Bay team in previous seasons. However, with CWB's decision to drop to the Championship this season, Paul joined HKCC looking for Premiership honours and international representation.
A large, physical ball-winning lock with a big ticker, he's been a massive addition to the HKCC forward pack and has been rewarded with national team selection and his first cap.
Bill Brant, Dwyer's locking partner at HKCC, has also demanded selection in the starting line-up with his lineout skills and around-the-field work rate.
Pale Tauti, another who is playing exceptionally well at No 8, has forced his way back into the side through his outstanding club form.
Last season's choice as coaches' and players' player of the year Matt Lamming has had a strong domestic season and earns a start at open side flanker.
With Nick Hewson at No 6 and making his debut as captain, there is a distinct physical edge to the scrum's back five. The front row has two of the strong Club pack in the evergreen Steve Nolan and Tom Bolland at hooker with Kowloon's Leon Wei at loosehead prop.
The weather hasn't really played into our hands with none of the local club games having been played in wind, rain and chilly conditions this season; ideally, mid-20s temperatures with a touch of humidity would suit the home team.
Belgium's experienced players, with many coming out of the French leagues, will be used to these conditions and if the rain continues at kickoff, then we can expect up the jumper stuff and physical work at the breakdowns for the first 20 minutes until one pack asserts a level of dominance.
Rugby traditionalists will enjoy the arm wrestle between the two sets of forwards at the outset and then look to see how Hong Kong can make use of their backline, which is brimful of players from the Hong Kong Sports Institute set-up.
Whatever happens, it is certain to be physical contest with the best local players representing Hong Kong in a battle between two of the world's top 30 teams.
The first test was scheduled to kick off at 7:30pm at King's Park on Tuesday, and the second will be played at Hong Kong Football Club, starting at 3:30pm on Saturday, 21 December. Entry is free for both games.