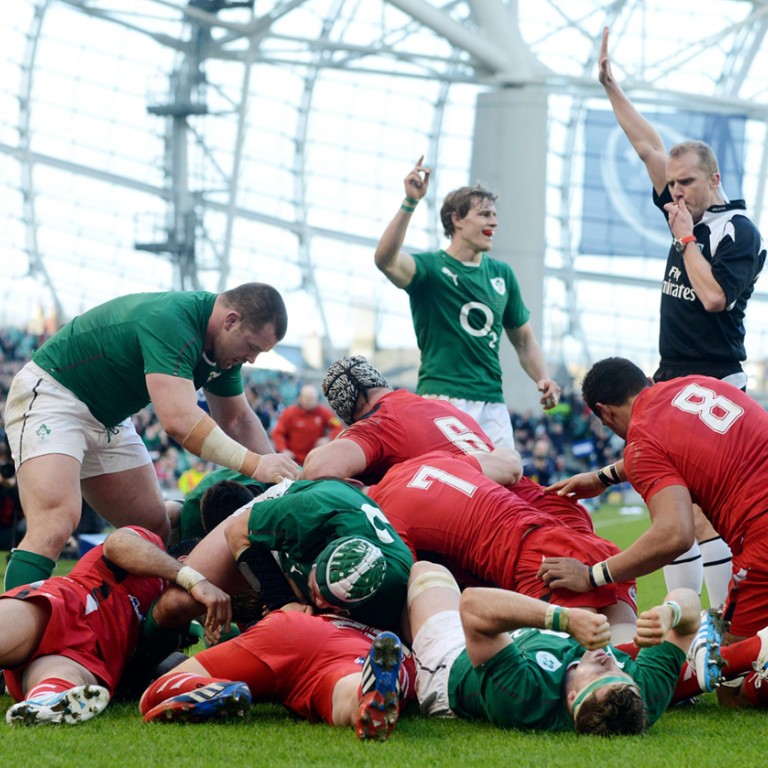 Opinion
Man in the middle
by Tobi Lothian
Man in the middle
by Tobi Lothian
Mental preparation is key to every good ref's game plan
This weekend sees the final round of games that will decide the Paul Y Premiership title and which team will claim the last spot in the Grand Championship play-offs.
This weekend sees the final round of games that will decide the Paul Y Premiership title and which team will claim the last spot in the Grand Championship play-offs.
It could not be closer with Leighton Asia HKCC and WhichWay Valley tied on points at the top, while Abacus Kowloon and Hong Kong Scottish, who are also tied on points, do battle for that fourth and final play-off place.
I am refereeing the game between Newedge Club and HKCC and it should be a belter. All games are important but with the league title and a Grand Championship berth at stake, all referees know they must be fully focused and prepared for the games.
As this is the first referee's blog, I thought it would be useful to explain how we do this.
Referees at the top level will prepare a game plan for their match. For the uninitiated, a game plan for the referee provides a concise, yet detailed mental checklist for various aspects of the game.
It allows a referee to put into writing his or her "Clarity Statement", which can include something about the game and yourself, who will be playing, team traits and patterns, how you are feeling and what the game means to you.
It also provides a section on "Capability and Specific Triggers", which helps the referee determine priorities at scrum, line-out, tackle, offside, communication with captains, and so on.
Referees do their homework on the teams and players. I always watch the videos from the previous weekend's matches, so I can analyse my own game and my decision-making process during the game, and then discuss any issues that I may have encountered with other referees and our coaches. They, in turn, do the same.
As Hong Kong has only six teams at the top level, referees quickly get to recognise the players and the teams, and appreciate their strengths and weaknesses. With this mental preparation, you will be better prepared to officiate at the best level you can.
The game plan is not used to referee the game with preconceived ideas, but rather to provide a referee with specific mental prompts, should issues arise during the match.
In addition to this mental preparation, our physical condition is equally as important. If you are not there to make a decision, all the theoretical groundwork is wasted.
I am fortunate that I can train five times a week. The International Rugby Board requires that all their test match officials are able to run 2.4km in nine minutes and 15 seconds. Last week, I did it in nine-minutes-40.
I am confident that my fitness is at a level that I can keep up with the game – unless, of course, one of the McQueen brothers or Adam Raby gets the ball inside his own 22 and decides to go on another breakaway solo run!
As always, referees do not want to be the focus of attention during a game – however, we are the ones with the whistles and we have to adjudicate on what has happened.
Just as players do not deliberately knock-on, or pass the ball forward, referees do not deliberately make a wrong call. But we are human and sometimes we make mistakes.
I believe the vast majority of decisions we make are correct and with the preparation I have described above, I have faith that the best team scoring the most points will decide the games.
Here's to another great weekend of rugby.