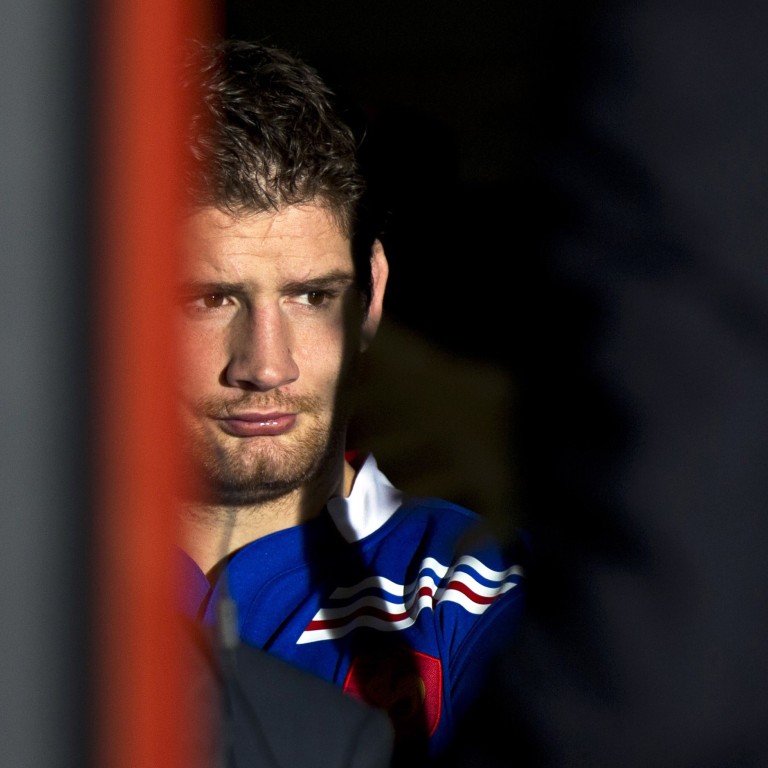 End of Six Nations for France lock Pascal Pape
Former captain banned for 10 weeks after knee-in-the-back foul leaves Ireland's Jamie Heaslip with three fractured vertebrae
A Six Nations disciplinary committee has banned French lock Pascal Pape for 10 weeks for a knee-in-the-back foul that left Ireland's Jamie Heaslip with three fractured vertebrae.
The foul deserved a longer ban, the committee said in a statement, but Pape saved himself from more wrath with his "expressions of remorse".
The former French captain, 34, will miss the rest of the Six Nations tournament because of the challenge inflicted during Ireland's 18-11 win over France in Dublin on Saturday. He had already announced it would be his last Six Nations.
Heaslip, 31, has been told he will be sidelined for at least four weeks, but the Irish Rugby Football Union has said he should make a full recovery.
Pape was sin-binned with a yellow card by referee Wayne Barnes for the 52nd-minute foul. The disciplinary committee said that after watching video images it "determined that Pascal Pape had committed an act of foul play which merited a red card rather than the on-field yellow card given by the match officials".
The committee had also ruled that "the offence should be categorised at the top end of World Rugby's scale of seriousness and set an entry point of a 15-week suspension".
But it also "noted further the absence of aggravating factors and the existence of certain mitigating factors, including the player's admission of foul play and his expressions of remorse for what had occurred and the injury sustained by his opponent".
It said the sanction was reduced by one third to 10 weeks because of this.
Pape still has a right of appeal following the two days of hearings at London's Heathrow Airport. The panel was made up of Rod McKenzie and Bill Dunlop of Scotland, along with a top English law official, Ian Unsworth.
French coach Philippe Saint-Andre, under pressure over his side's lacklustre performances so far, had defended his player after the game. "When you watch the images of the incident I don't think you can say it was deliberate," he said.
But Pape made a public apology to Heaslip on Twitter on Tuesday. This was accepted by the Irishman.
Pape said he was "sincerely sorry for having injured" Heaslip and that it he had "absolutely no intention to cause him harm".
"Thanks for your message," the Irishman replied. "It's a physical game that we play and these things happen. I fully accept your apology."
Ireland next play England in Dublin on March 1 in the match that could decide the tournament. The two countries are the only two to have won all their games so far.
France play Wales on February 28 and need a win to keep alive their faint hopes of a Six Nations title.
This article appeared in the South China Morning Post print edition as: End of Six Nations for Pape after ban