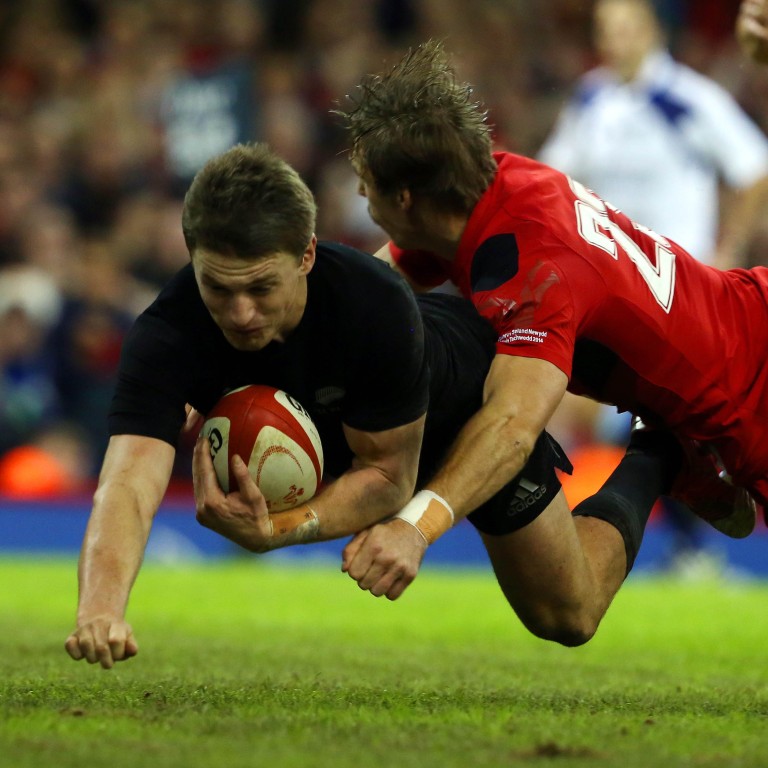 Beauden Barrett or Dan Carter? New Zealand's favourite debate is heating up
Internet poll favours Barrett to lead the world champions in their title defence
Beauden Barrett's return to Super Rugby on Friday should serve to ease a concern or two for All Blacks coach Steve Hansen about his World Cup selection plans.
It will also no doubt trigger another round of one of the most popular debates in New Zealand - who should start at fly-half at the World Cup?
Barrett, who will return from a knee injury this weekend, was the early favourite ahead of veteran Dan Carter, Colin Slade and the now injured Aaron Cruden, who is almost certainly out after knee surgery.
The 24-year-old Barrett's blistering pace, booming kicks, willingness to attack and ability to unleash a potent backline helped propel the Wellington Hurricanes to the top of the Super Rugby standings.
Such was his form, an internet poll run by the earlier this week had Barrett garnering 45 per cent of the more than 4,100 votes as the preferred choice.
Carter was second-favourite on 37 per cent, with his injured Canterbury Crusaders team-mate Slade on 10 per cent.
It was little surprise that Carter, who is leaving New Zealand rugby for French side Racing Metro at the conclusion of the World Cup, had dropped behind his former understudy.
The 33-year-old has barely played in his preferred position this season and appeared mostly at inside centre, where he was unable to provide the penetration needed to make the Crusaders' attack less predictable.
Carter's performances caused concerns for pundits, fans and even the All Blacks selection panel, although they felt his form was a symptom of a wider malaise at the Crusaders.
"Dan has had a tough couple of years, struggling with his body ... [and] has been in a struggling team, which hasn't helped," All Blacks selector Grant Fox said.
Carter made just his third start in the No 10 jersey against the Hurricanes last week.
While no-one would suggest he was back to the level that saw him twice named World Player of the Year, there were aspects of his performance that showcased the skill set and temperament needed to win test matches.
Carter kept the Hurricanes pinned inside their own territory with smart kicking and game management and was willing to run the ball more often than when he was cramped in the midfield.
Few would disagree the zip that characterised Carter's early career, allowing him to accelerate and wrong-foot defences , has diminished. By challenging the line, however, he creates doubt in defences. He also has a far superior goal-kicking record to Barrett, which could be crucial during the knockout phases of the World Cup.
It is likely that will play a part in swaying the selection decision in his favour, with Hansen widely known to prefer the cooler head of Carter in tight situations.
Until last season, Hansen had considered Barrett more of a "super-sub" because of his ability to exploit tiring defences off the bench.
Barrett's big concern, however, was that in his last start at fly-half, against Wales in Cardiff last November, he did not stamp himself on the match until the second half and made a greater impact when he shifted to fullback.
Carter has proven time and again that he can seize control from the opening whistle, something Hansen knows well.
This article appeared in the South China Morning Post print edition as: New Zealand's favourite debate heating up