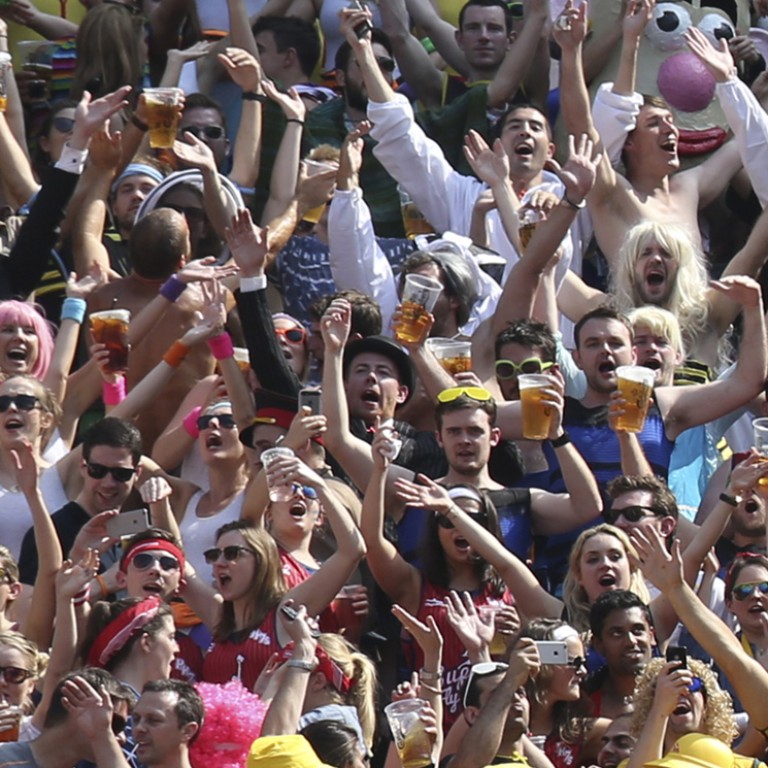 Opinion
Boots and all
by Alvin Sallay
Boots and all
by Alvin Sallay
Hong Kong Sevens fans could be April fools as World Rugby prepares to announce dates
Rugby fans could be playing the April fool next year when the Hong Kong Sevens is moved from its traditional last-weekend in March event date.
Rugby fans could be playing the April fool next year when the Hong Kong Sevens is moved from its traditional last-weekend in March event date.
World Rugby has taken ages to sort out the new schedule, but we hear it will be ready to make an official announcement towards the end of this month.
It will come as no surprise that Hong Kong and newcomer Singapore will be staged back-to-back in the first half of April 2016. Whether that means the first weekend (April 1-3) for Hong Kong remains to be seen.
The new calendar for the 10-leg Sevens World Series has been the worst-kept secret in rugby with the governing body releasing details in dribs and drabs, forcing individual tournaments to make their own declarations.The Australian Rugby Union was the first to jump the gun when it revealed its tournament will move from the Gold Coast to Sydney. You can't blame the Aussies. They needed to put in place their marketing campaign and couldn't wait until World Rugby got its act together.
It was a similar story for the other new venues – Paris, Singapore and Vancouver. While Paris and Singapore will replace Glasgow and Tokyo respectively, Vancouver is a completely new event. This allows organisers to band together two stops on the circuit, making it easier for the teams travel-wise as they will now play on successive weekends.
The 2015-16 series will start in Dubai and then head to Cape Town in November-December. The following legs will be Sydney and Wellington (January/February), Los Angeles and Vancouver (February/March), Hong Kong and Singapore (April) and, finally, Paris and London (May/June).
Moving the Hong Kong event back a week is not ideal because of the weather, but it will help teams prepare for steamy Singapore, which will be hoping to put on a good show in its new sports hub.
As for us, we will have to make do with our tired old Hong Kong Stadium – a venue which even the government has admitted is well below "standards expected by international athletes and event organisers".
In its detailed presentation asking Legco for funds to start work on the new Kai Tak sports complex the government revealed some interesting facts, not least of which was that last year the stadium was used on only 22 days. Three of those were for non-sporting events, three were for rugby – the Hong Kong Sevens – and the remaining 16 days were for soccer.
This is not to say the new stadium at Kai Tak will be a white elephant. On the contrary, the government believes a 50,000-seater stadium with a retractable roof will attract more events. They believe major event organisers are reluctant to come to Hong Kong because they won't get their money's worth at a stadium that can hold only 40,000 people.
A roof which can cut, if not curtail, noise pollution will allow the venue to host pop concerts and other entertainment shows, something which the So Kon Po venue cannot. So any talk of a white elephant is premature.
Build it and they will come. So let's hope work starts at Kai Tak soon. I'm sure the Hong Kong Rugby Football Union can't wait as it will mean an extra 10,000 seats for the Hong Kong Sevens.