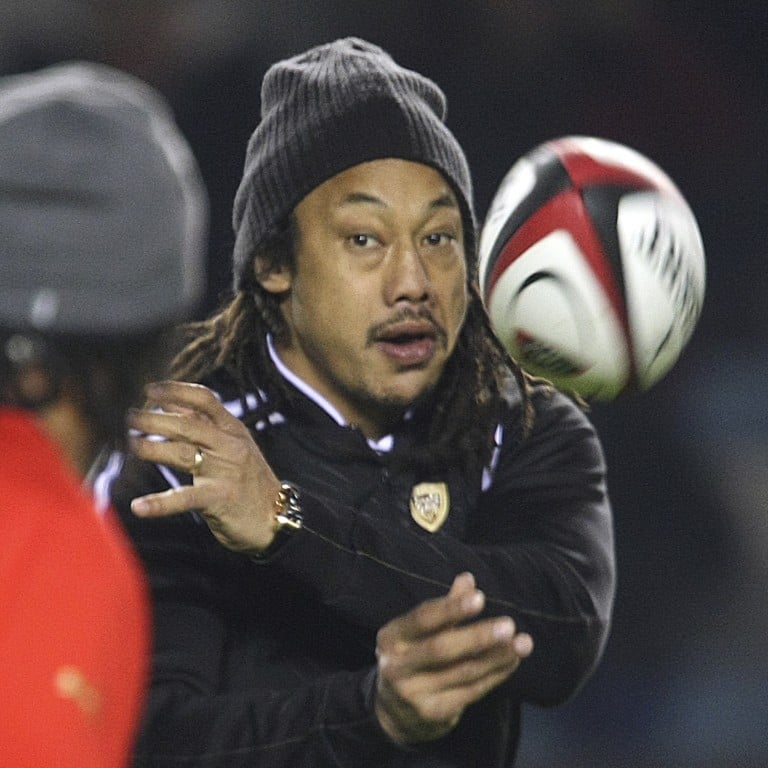 All Blacks great Tana Umaga takes over as Auckland Blues coach
Former captain steps into the role following John Kirwan's resignation
Former All Blacks captain Tana Umaga has been named coach of the Auckland-based Blues Super Rugby team, replacing John Kirwan who stepped down last week after three years in charge.
The Blues and New Zealand Rugby on Tuesday jointly announced Umaga's appointment on a three-year contract.
Umaga played 74 tests for New Zealand before beginning his coaching career with Toulon in the French top 14 competition. He returned to New Zealand to join Counties Manukau in the National Provincial Championships, first as a player-coach, then as head coach.
He was an assistant coach of the New Zealand Under-20 team which last weekend won the junior World Cup.
Under Kirwan, the Blues finished 10th in the 2013 and 2014 Super Rugby tournaments, and 14th this year in their worst-ever season.
Umaga will become the Blues' 10th coach in 16 years, a turnover which reflects the inconsistency of New Zealand's largest Super Rugby team. Although it has the biggest player catchment of New Zealand's five Super Rugby sides, the Blues last won the title in 2003 and have reached the playoffs only twice in the last 10 years.
Kirwan was appointed, after his moderate success as coach of Japan and Italy, in a move aimed at revitalising the team. While he was popular in the boardroom and with players and fans, he failed to deliver improved results.
Umaga is now charged with lifting the Blues out of the doldrums.
"I am excited at the opportunity and of course understand there's a big challenge ahead for us all," Umaga said. "I know there are a lot of very good players signed on and I look forward to working with them.
"There's no quick fix to turn things around," he added. "It is going to take a lot of very hard work which will be my focus. I want to let our performances on the field do the talking."
The Blues board had been divided over the decision to sack Kirwan, but chairman Tony Carter said it was now unanimous in its view that Umaga was the right appointee.
"We understand our fans and sponsors, along with everyone on and off the field in this club are not satisfied with our results, especially this year," Carter said. "At the same time in the two years since we have been a stand-alone organisation we have developed a solid business from scratch."