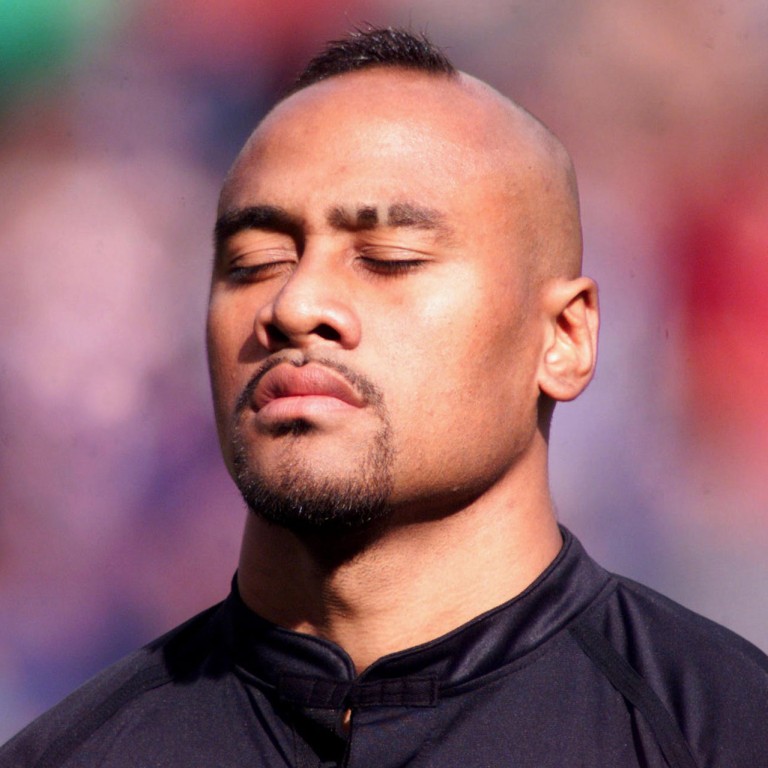 Huge send-off planned for Jonah Lomu as Queen pays respects
Former coach John Hart reveals All Blacks legend died from heart attack 'related to his kidney condition'
Queen Elizabeth II offered her condolences over Jonah Lomu's death Friday as the rugby legend's family revealed they were planning a send-off as big as the great man himself.
The family said they had been overwhelmed by a global "outpouring of love" after the charismatic winger died unexpectedly on Wednesday aged just 40, leaving a wife and two young sons.
Former All Blacks coach John Hart said feelings were so intense in Lomu's native New Zealand that Auckland's Eden Park stadium may be needed as a venue for a public memorial.
Flanked by the player's relatives outside the family's Auckland home, Hart said Prime Minister John Key's office had relayed condolences from the Queen to Lomu's widow Nadene.
WATCH: Epic haka tribute by students at Jonah Lomu's former school
"(She) has written to the prime minister specifically asking for a message to be sent to Nadene and the family to say how much she mourns the loss as well," he told reporters outside Lomu's Auckland home.Tributes for the man hailed as rugby's first global superstar have come from well beyond the sporting world, including Hollywood stars, politicians and the many charities he supported.
Hart also revealed more about Lomu's death, saying he had just returned to Auckland after "a magic time" at the Rugby World Cup, which was won by his beloved All Blacks.
Hart said the family enjoyed a stopover in Dubai and there were no signs when they arrived home of any issues with the chronic kidney disease that had plagued Lomu since his playing days.
"He went to bed Tuesday night and he was fine, unfortunately when they awoke mid-morning they found him dead," Hart said.
"He clearly had cardiac arrest," he added, saying the heart seizure was undoubtedly related to his kidney condition.
Hart said farewell arrangements were still being discussed but they were likely to include a large public memorial, possibly at the 50,000-capacity Eden Park.
A private funeral would follow the next day.
Standing behind Hart as he spoke about farewelling her son, Lomu's mother Hepi broke down in tears when he mentioned that Friday was her birthday.
Lomu's father-in-law Mervyn Quirk said the messages of support were helping the family through "an incredibly difficult time".
"We are truly touched by the outpouring of love for Jonah and the support for our family," he said.
"While we grieve for a husband, father, son, brother and good mate, we know that many people in New Zealand and around the world are mourning a very special individual."
British football star David Beckham was among those who have honoured Lomu, tweeting his sadness at the death of "this amazing giant of a man".
"A sporting hero and one of the nicest people you could ever wish to meet," he said.
Oscar-winning actor Morgan Freeman, who learned of Lomu's story when shooting the movie "Invictus" about the 1995 World Cup that shot him to stardom, said he was "heartbroken" at the loss.
"His strength and passion were a source of inspiration to us all," Freeman tweeted.
Lomu's death has received blanket media coverage in his homeland, overshadowing Thursday's retirement of fellow All Blacks great Richie McCaw.
One broadcaster has set up a "Jonah" pop-up channel, dedicated to non-stop repeats of highlights from Lomu's 63-test career.