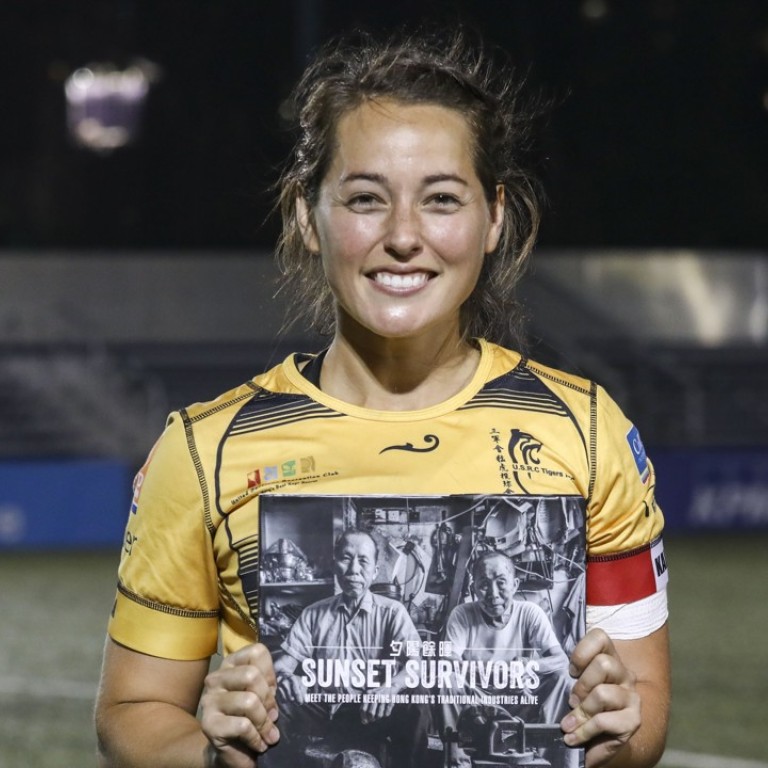 Hong Kong rugby writer Lindsay Varty plays with words while also playing rough
The Hong Kong international has released a book on the changing face of Hong Kong culture
Writers tend to conjure up a certain image in the mind: insular, pensive and tough to interact with. Solo creatures who spend a lot of time alone and are anything but social.
Lindsay Varty, a published author, is probably the antithesis of the archetypal wordsmith. She is chatty, outgoing, eternally optimistic and also a tough as nails rugby player for the Borelli Walsh USRC Tigers.
She is fresh off shoulder surgery and played her first real match back with her arm wrapped in metres of tape. But it was all in a day's work.
"My shoulder didn't pop out today, so it was a good day," said the 30-year-old after her team's third game of the season against Societe Generale Valley Black Ladies in the KPMG Women's Premiership. The Tigers lost a rough and tumble match 29-21, with Varty in the middle of the action most of the night at scrum half, doing the dirty work for her team, digging the ball out after rucks and mauls.
She is vocal on the pitch and spoke to her teammates in the huddle after the match.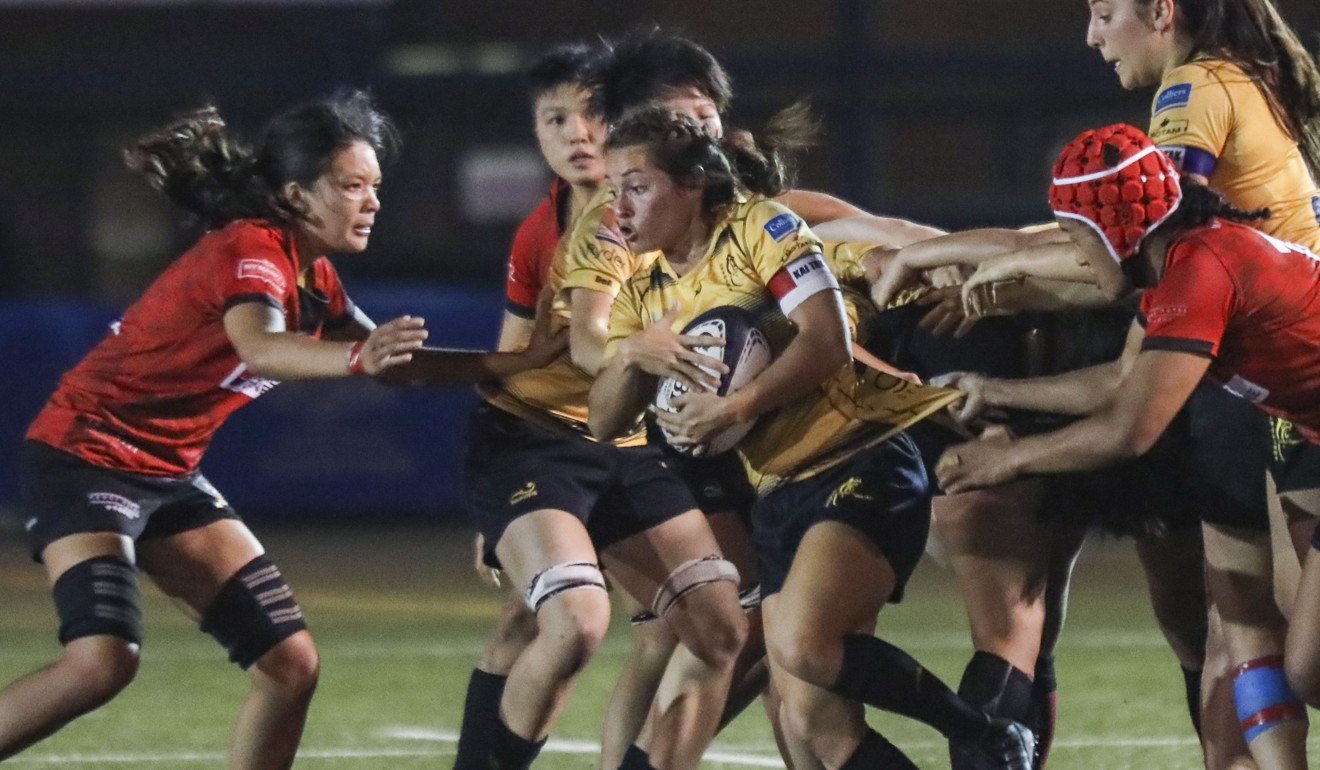 Not the typical image one might think of when describing a writer. Varty recently released Sunset Survivors, a coffee table-style hardcover which features interviews and photos about some of Hong Kong's traditional tradesmen and women.
Varty, who is English and Macanese, and was raised in Hong Kong, said she felt like the perfect journalist for the job.
"I had a unique upbringing in a way," she said. "Living in a family with quite a Western upbringing but also living in a very local Chinese way."
Varty's mother is a fourth generation Hongkonger and her father moved to the city when he was a young child. As a small girl Varty's mother would take her and her brother, Rowan, a highly decorated rugby player who is also a lawyer, to eat congee with the locals in Sham Shui Po, order treats from dai pai dongs and get their shoes fixed at street-side cobblers.
Varty said the city she lives in now in 2018 is world's away from the one she grew up in, so she wanted to crystalise some of the professions she witnessed first hand growing up on the streets of Hong Kong.
"It's all about talking to someone and starting that conversation. Everyone has such an amazing story and unique personality, which is all part of Hong Kong's unique make-up. I just like talking to people, sometimes people tell me I'm too chatty."
Some of the locals Varty profiled along with photographer Gary Jones include a bamboo steamer maker, a fortune-teller, a letter writer, a knife sharpener and the owner of a turtle shell jelly shop. Many of the professions and characters she profiled are struggling to stay relevant in today's fast-paced, modern and highly digital world.
"In a sense I wanted to be the bridge between the Western world and make what could be a really boring subject accessible to young people and a more Western perspective. People always say Chinese culture is so amazing, but they don't really know a lot about it. So if you can break it down a bit, you do not have to go too in depth, you can reach a lot of people. And that was the goal."
On top of all this is the fact that Varty's day job is as a sevens player for the
Hong Kong Rugby Union
national women's team.
Varty said she loves the duality of writing and rugby, heading from one world to what feels like an entirely opposite one.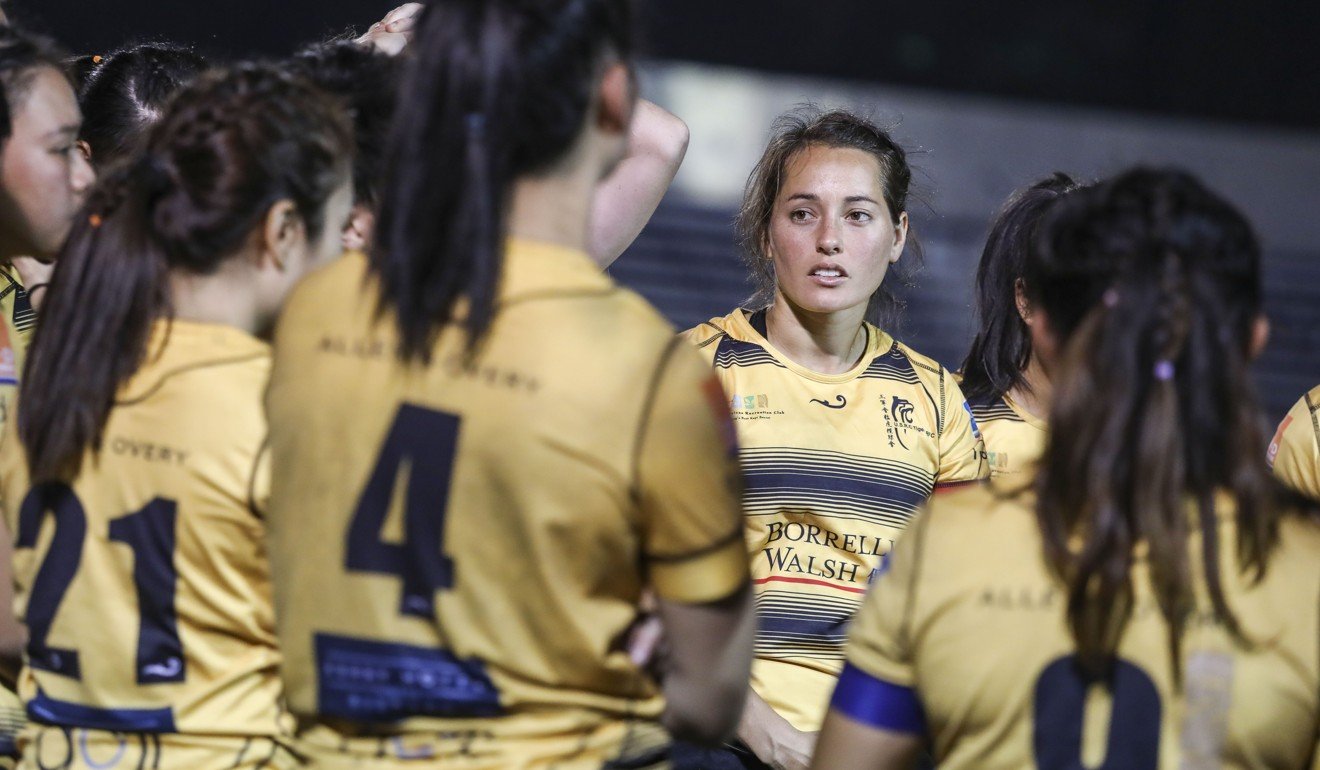 "When I'm in the writing zone, I'm completely away from rugby. And equally when you've had a full day of writing it's nice to have at the end of the day, a training session or a game, and you just completely switch off everything else and then you're in the rugby mindset."
Seven's head coach Kevin West said Varty is able to connect with people instantly, something that is an asset on the pitch, and when she is out researching stories.
"She just has this ability to get on with anyone," West said. "That is who she is, she is able to bond with people really quickly and people respect that."
This article appeared in the South China Morning Post print edition as: Varty plays hard but has a soft spot for writing