New Zealand rugby star Justine Lavea aims to get Hong Kong girls back in action after pandemic
Justine Lavea, who won the World Cup with the New Zealand Black Ferns, says kids need sport to help them develop as people
Hong Kong finds itself at a crossroads with sport and physical activity as it tries to move on from pandemic lockdowns while stuck with strict Covid-19 measures
Justine Lavea sees a lot of herself in the girls on the pitch at King's Park in Ho Man Tin.
The former New Zealand Black Ferns player, who won the 2010 Women's Rugby World Cup, was helping coach a group of secondary school girls, most of whom come from non-Chinese, underprivileged backgrounds.
Lavea grew up in Onehunga, a suburb in south central Auckland, and said as a kid she didn't have much either, and never dreamed that she would one day get to represent her country.
"I have a similar life story to these girls growing up in New Zealand. There was no money, you just went out and played," said Lavea, who moved to Hong Kong in January and now plays for Valley Rugby Football Club. "There was a back field out by our house and you played with all the neighbourhood kids, and you just ran around. You had no shoes and whatever you were wearing, that's what you played in."
Hong Kong finds itself at a crossroads when it comes to sport. Children are pining to get back to play after extended lockdowns shut down the city's sport and athletic scene for months, but it has been a bumpy ride in reopening. The government's
conservative approach to Covid-19
means, for example, while pools are open for children to swim, they are still not allowed to operate at full capacity.
Sahin Gurung, who has been playing rugby since primary school and was part of the Integrated Brilliant Education's programme working with Valley, said getting back outside has been great for her mental health.
"I also play badminton," said Gurung, 15. "I like hanging out with my friends outside too."
Lavea added the programme, which just finished after four weeks but will continue and expand into other sports down the road, has changed the girls for the better and helped them come out of their shell amid an ongoing pandemic.
"What I've noticed is the kids didn't seem used to physical activity at the start. But their enthusiasm to want to try and be curious was still there. So each week I've seen them, I've seen their confidence grow and they're putting a lot more effort into simple things like running, as opposed to the first week where they were very stand-offish."
Girls have a lower rate of participation in sport around the world, and have a much higher dropout rate in their teens, something Lavea said they're trying to counteract by focusing on the friendships that are also created through sport.
"It's not just about if you win or lose, it's the lifelong friendships you create, and I've created so many friends through rugby throughout my life."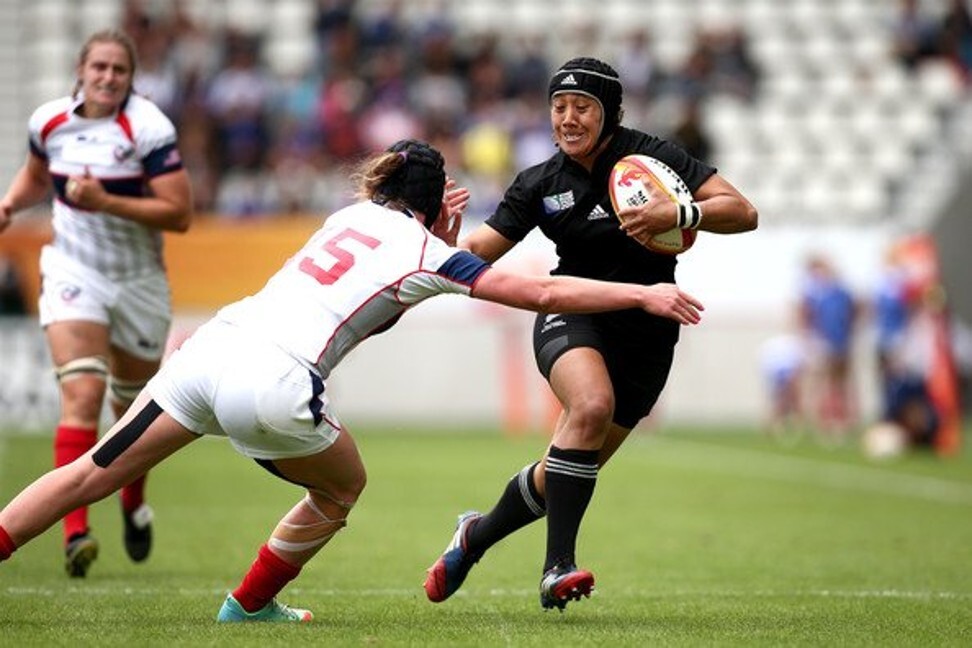 Reports of
myopia in school aged children
since the pandemic began have been reported around the world, as kids have been forced to stay indoors and take classes online. Hong Kong's children were
notoriously stressed out and inactive
compared to their peers to begin with, and now find themselves with an unclear timeline as to when they may be able to return to normal life.
On top of this, Hong Kong has been hit with sporting fever after its athletes won a historic six medals at
Tokyo 2020
, which was followed by a pledge from Chief Executive Carrie Lam Cheng Yuet-ngor to
invest hundreds of millions of dollars
in sporting infrastructure.
Priya Pun, 14, is big into practising taekwondo as she likes the kicking part, and said getting back outside has helped her rekindle friendships she made through sports before the pandemic.
"I'm able to get out with my friends and have fun again, instead of just staying home and doing nothing."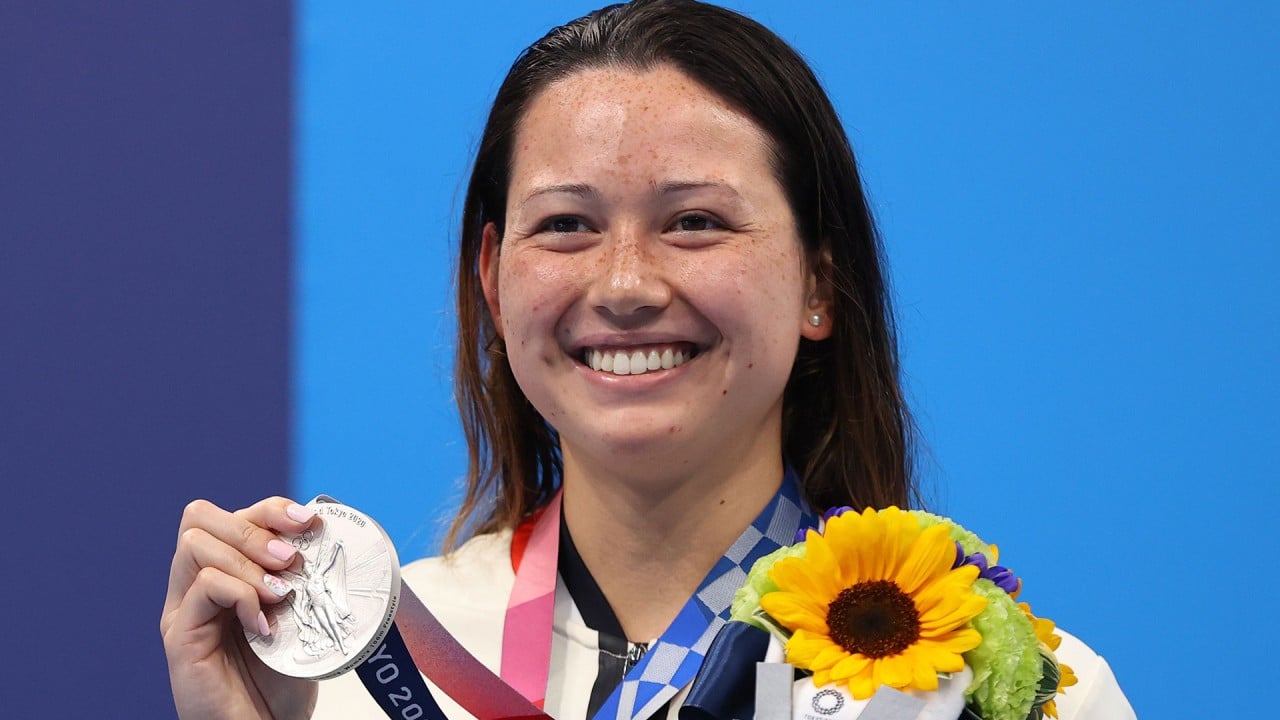 06:07
Hong Kong swimmer Siobhan Haughey on the Tokyo Olympics, her historic silvers and future plans
Hong Kong swimmer Siobhan Haughey on the Tokyo Olympics, her historic silvers and future plans
During the pandemic, the Hong Kong government largely left the sport and fitness industries
to fend for themselves
, closing recreational facilities and declaring the entire industry a non-essential service.
Smriti Rai, who was one of the girls taking part in the programme under the guidance of Lavea, said she likes rugby, but also taekwondo.
"I like kicking things," said the 11-year-old. "I like when they hold the pad and I get to kick it."
Rai added being back playing sports and getting outside for physical activity has made her happier overall.
"It feels very enjoyable, and I like getting out with my friends. The coolest thing I've done? Actively playing."