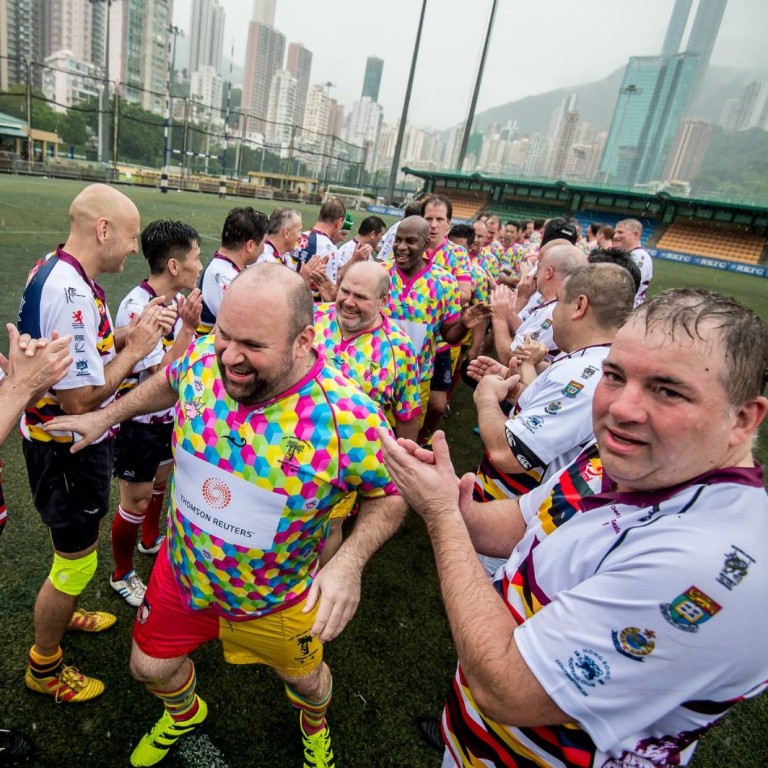 Hong Kong rugby's Pot Bellied Pigs giving underprivileged kids 'a sense of purpose' across Asia
Now in their 25th year, the Pot Bellied Pigs are bringing their annual Fat Boy 10s Tournament back to Hong Kong for a second year
Last year's tournament raised over HK$500,000 for medical missions and education support in the Philippines, Vietnam and Laos
They're unashamedly large, and fitness might not always be at the top of their agenda, but Hong Kong's Pot Bellied Pigs are serious when it comes to raising money for underprivileged children.
This weekend, the rugby club's annual fundraising powerhouse, the Fat Boy 10s Tournament, returns to King's Park for a second year, with 32 teams going head to head for bragging rights in what is now one of the bigger social rugby tournaments on the calendar, and surely the most colourful.
Saturday marks a major milestone for the Hong Kong-based group as they enter their 25th year of supporting charity initiatives across the region through rugby, as well as education programmes and much-needed medical missions.
Last year the "Piggies" raised a massive HK$558,000 for various charitable partners including RSL Medical Missions, the Duyan Ni Maria (Cradle of Mary) Foundation and rugby development programmes in the Philippines, Laos and Vietnam.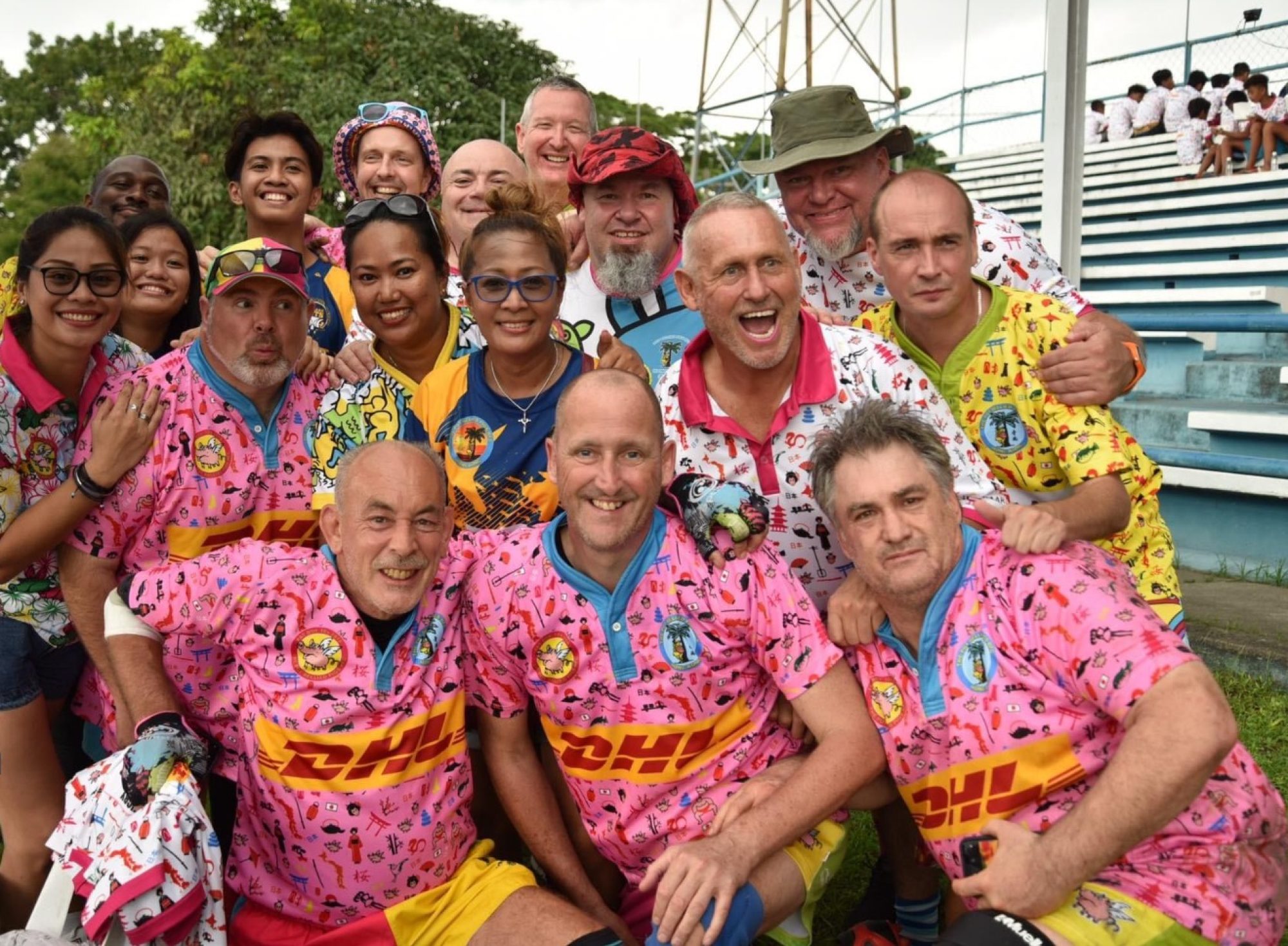 "This has been an amazing 25-year journey," said Ross Bendix, director of Pot Bellied Pigs, who runs the annual tournament in partnership with former club secretary turned tournament director Andrew Green.
"Every year it just gets bigger and bigger."
The tournament was traditionally held in the Philippines, but Covid-19 saw the event moved to Hong Kong for the first time in 2021. Green said the city's rugby community has rallied around the initiative, but said they hoped to take the tournament back to the Philippines in coming years.
"There has been a fantastic commitment from the entire Hong Kong rugby community," Green said.
"All the lads will be out this weekend raising money for so many good causes – especially in the Philippines, Vietnam and Laos, where Covid has affected families and kids particularly hard."
A feature of this weekend's event will be a touch rugby exhibition tournament made up of six teams of domestic helpers from the Philippines.
Featuring teams such as Pinay Tribe, FDH Unite and Eagles Ladies Rugby Club, it will be part of an expanded programme that includes 12 men's teams, eight women's teams and another 12 men's veteran teams.
"The powerhouse of our fundraising initiative is the tournament," Bendix said. "Every single cent of money we raise goes to the right place and to the right people. It costs HK$16,000 to run a medical mission and buy equipment like hearing aids and wheelchairs, so we are doing a lot of good.
"But we are also creating jobs, scholarships and giving a real sense of purpose to kids across Asia. That is the power of what we do. Yes, we have a laugh, but we're creating a legacy."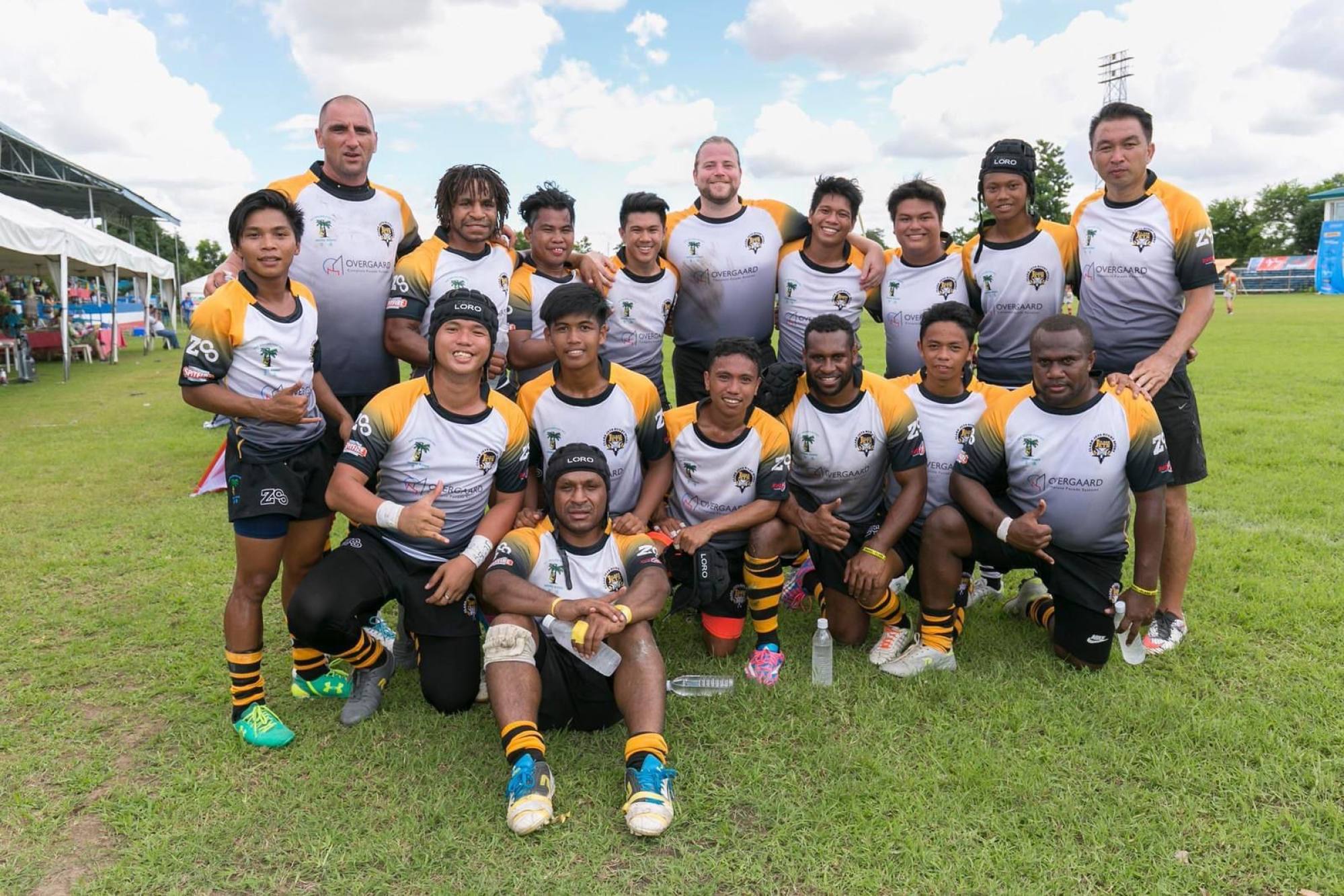 For the past several years, Green and Bendix have sought to raise the profile of the tournament, which has resulted in more corporate support from the likes of DHL. They have also convinced event partners and vendors to slash their prices, which they say has resulted in more money for charity.
"It's just about bringing in as much money as we can and giving it back to good causes," Green said. "Everyone involved in what we do pays their own way. We want to run this as ethically and responsibly as we can."
Another big focus of this year's fundraising initiatives is the Pass It Back sport development programme led by ChildFund in partnership with World Rugby and Asia Rugby.
Over the years their fundraising projects in the Philippines have been critical for teams such as the Clark Jets.
"There are kids who started playing rugby with us when they were just six or seven years old and are now playing in development teams in the Philippines – this is the type of legacy that we want to leave," Green said.
The Fat Boy 10s Tournament will run from 9.30am to 6pm this Saturday at Hong Kong Rugby Union King's Park Sports Ground.