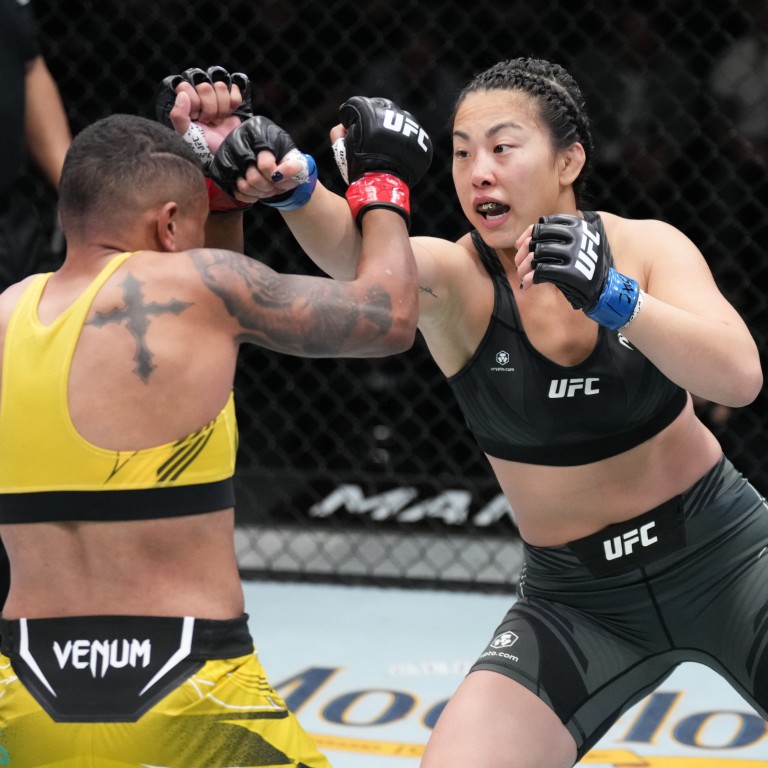 Hong Kong Sevens: Ramona Pascual goes from rugby to the UFC to her moment of truth
Hong Kong's only UFC fighter faces Brazilian Tamires Vidal on Fight Night 214 card in Las Vegas early on Sevens Sunday morning
'You're not going to get asked back with three [straight losses] so there is a lot riding on this. I have to win,' says Pascual
The city will be immersed in all the drama of the Cathay Pacific/HSBC Hong Kong Sevens this weekend and there was a time when Ramona Pascual would have been, too.
As a rugby prospect in her 20s Pascual was part of the Hong Kong set up before injuries helped force her to find another path in life and that is why she's in Las Vegas this weekend – and not at the Hong Kong Stadium. But there's also high drama in store for the 34-year-old Pascual (6-4) as she faces a fight that will no doubt frame her immediate fortunes.
Hong Kong's only UFC fighter is on a 0-2 run since joining the world's premier mixed martial arts organisation and she's well aware of what fate usually awaits any fighter who goes 0-3.
"You're not going to get asked back with three [straight losses] so there is a lot riding on this," Pascual said.
"I have to win. But at the same time, if I think that my life is over if I lose this fight, then I'll be the cause of my own suffering. I'm committed to this career, and it's important, but if I think that this is the end, that is going to affect my performance and my ability to make the right decisions in the moment as well. So I'm just managing it to where I can channel that and use it as motivation."
So focused is Pascual in her quest to establish herself among MMA's elite that she wasn't aware the Sevens were on but she's hopeful her fans back home will take in her bantamweight clash against Brazilian Tamires Vidal (6-1) on the UFC Fight Night 214 card, despite the fact it's set to open the card and stream here in Hong Kong at the ungodly hour of 4am.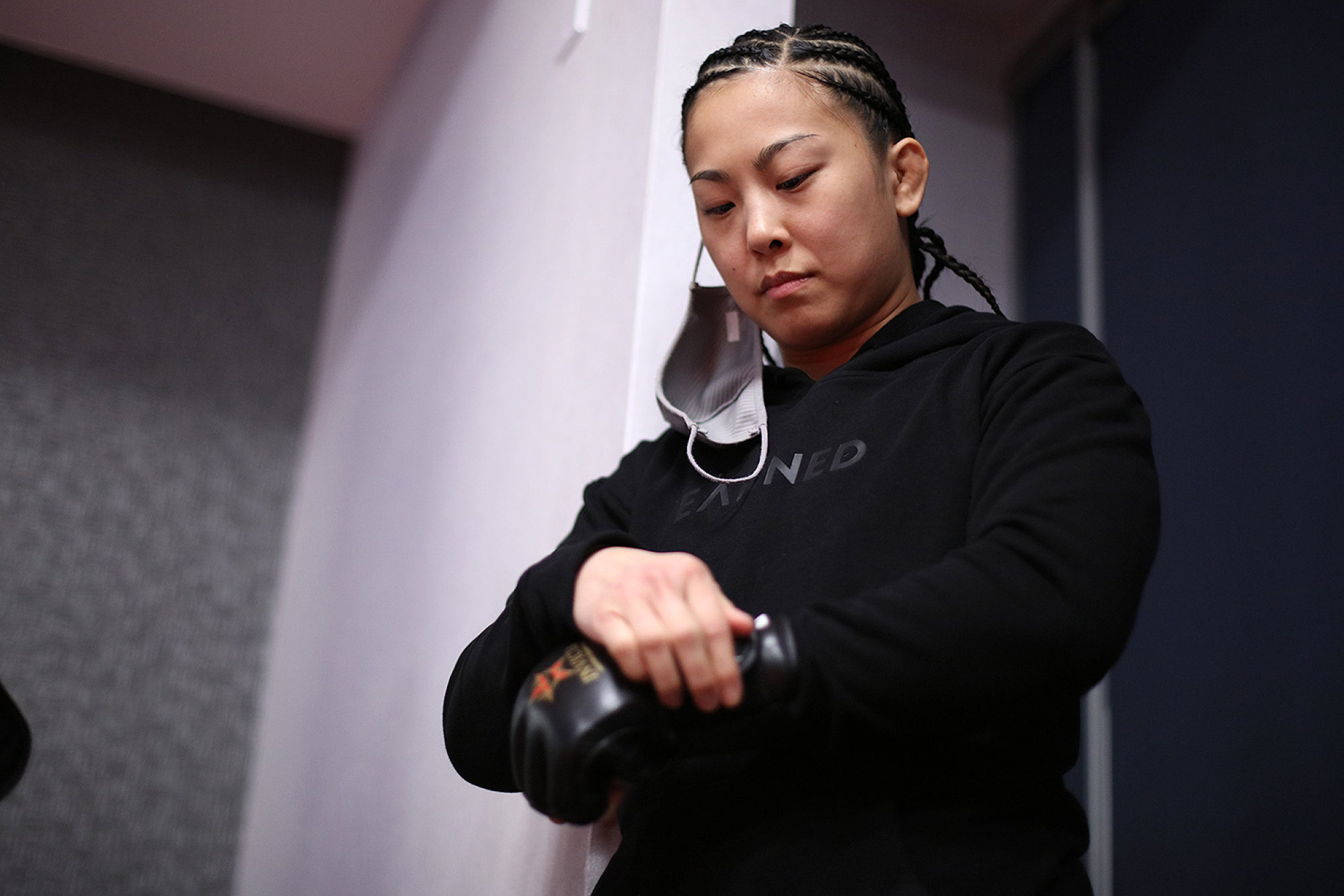 "Most of the girls that I played with are now just on to other things, you know, having kids and family and careers and stuff but of course it's great that the Sevens are back," she said. "My support in Hong Kong has always been great and I'll be fighting at like four in the morning but I'm sure people are going to see the replay at least."
Pascual's learning curve in MMA has been steep. She was 4-2 with a background mostly in Hong Kong's nascent MMA scene when she up and moved to the United States at the start of last year, and she was 2-0 stateside when she was a surprise signing by the UFC by its end.
Her first fight with them – against Brazilian Josiane Nunes (9-1) in February – she went "a little too crazy and gassed out." But the second time around – against Panama's Joselyne Edwards (12-4) in June – Pascual looked a second away from finishing the fight when the bell rang to end the first round. She then lost via a unanimous decision that looked anything but that to most observers.
"There was this overwhelming sense of disappointment in myself," she said. "All I remember was I knew that I lost the third round, but I thought I had done enough in the first two. And I dropped her during the first and one of the judges scored that round to her.
"Ultimately, I didn't convince the three people in the room that I needed to convince that I won that fight. It was such a big learning experience for me to really understand where the sport is going, and what people are ultimately looking for. And what people want to see is numbers and stats."
Now the pressure is on – and it's being embraced – as Pascual prepares to face a fighter who's on debut with the UFC after emerging from the rough and tumble world of Brazil's domestic fighting scene.
"I've seen her fights. I know she's a jiu jitsu brown belt and I know her style is pretty Muay Thai based," Pascual said.
"All the girls from Brazil are tough as nails. You're gonna hit them, and they're gonna keep coming. The goal is just be flexible with a game plan, stay busy, see what opportunities are there. She's not going to be easy to put away so I have to be patient, but also just make sure that I'm being active offensively."
One thing in the Hongkonger's corner is a familiarity with the set up at the Apex facility in Las Vegas. It's minutes away from her home and she trains there a few times each week. Pascual has also now gone the distance twice in her career – both times in the UFC
"Everything's just so familiar and I fought in the Apex before as well," she said. "And I continue to learn. It's hard to fathom what it feels like to go into the third round, if you haven't been there before. When the techniques sort of slip away. You have to be able to adapt when you're in there. I have to be able to adapt, to see what the opportunities are, and not just double down and be too committed to a specific game plan – and I just know I have to get a result."